Publié le par Bernard Duyck
In Yellowstone, the deep magma storage region extends 20 to 50 km deep, contains about 2% molten material, and is about 4.5 times the size of the shallow magma body. Seismologists at the University of Utah, University of New Mexico, and California Institute of Technology published the 2015 study in the journal Science, which examines the magmatic connection between the deep plume of the Yellowstone mantle and its shallow crustal magma reservoir.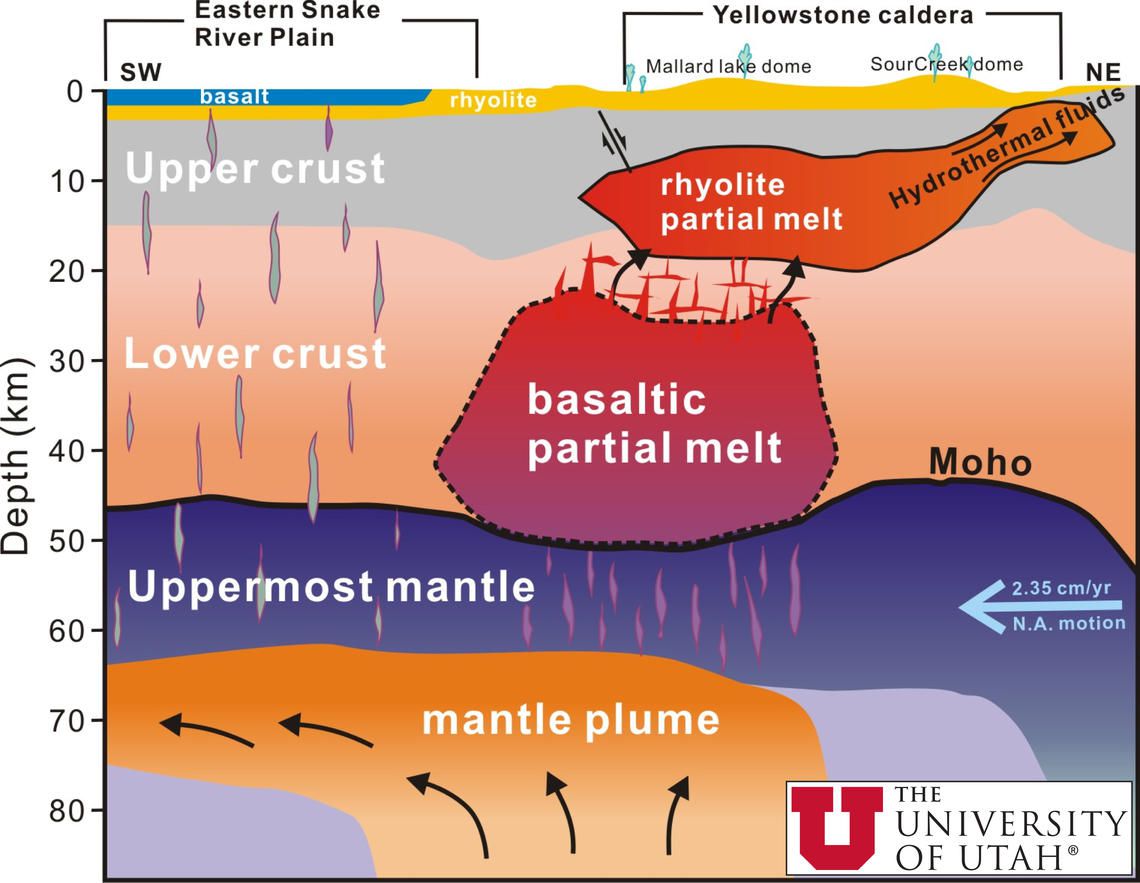 The cross section of Yellowstone below the surface, oriented schematically SW-NE, represents the rise of magma beneath the mantle as well as the heating and movement of mantle and crustal material. Credit Univ Utah. - one click to enlarge
Currently in Yellowstone, scientists from the University of Utah and the University of New Mexico are conducting a major seismic experiment.
At the end of August, they deployed hundreds of small "nodal" seismometers throughout the National Park. These temporary stations are the size of a coffee box, and programmed to record the seismic waves generated by a special "vibroseis" truck in September 2020. Synthetic earthquakes are caused by low frequency waves.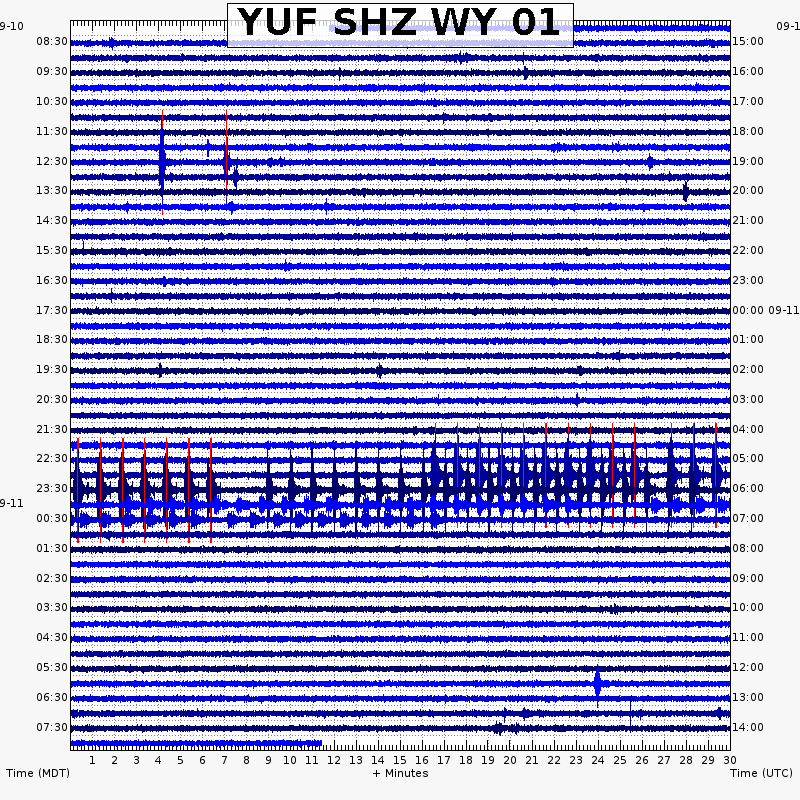 Yellowstone - YUF station seismogram, showing man-made earthquakes generated by the "vibroseis" truck - September 2020 - Doc. USGS volcanoes
The purpose of this experiment, MRI-type in medicine, is to use seismic waves to image the shallow subsoil, including the top of the Yellowstone magma chamber.
With more seismometers recording, and a truck driving around producing man-made earthquakes in different locations, this means that it will be possible to achieve higher resolutions than ever before. The vision of the upper magmatic system of Yellowstone should improve and clarify its map of the magmatic system.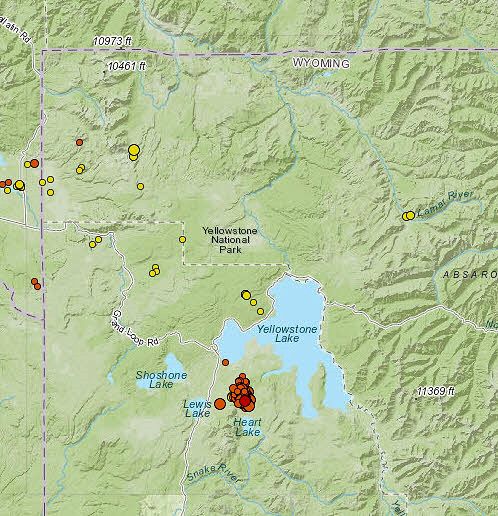 2020.09.11 Yellowstone- earthquake swarm that occurred on September 10 between Heart Lake and West Pouce - Doc. USGS volcanoes
A natural earthquake swarm, with about 100 events located between Heart lake and West Pouce on September 10, was particularly well received by the surveillance system, which is currently being reinforced by the current study.
Note that the alert level of the Yellowstone volcano is Normal and the aviation code is Green, according to the Yellowstone Volcanological Observatory / YVO.
The same is true this week for the Cascade Range volcanoes in Washington and Oregon, despite the images of red-orange skies caused by the fires ravaging the western United States.
Source: USGS volcanoes