Publié le par Bernard Duyck
At Etna, we could observe a degassing, more or less colored by the ashes, at the mouth of the saddle of the NSEC during the day of October 22.
The National Institute of Geophysics and Volcanology, Etneo Observatory, announces that in the early hours of the day on October 23, a moderate and variable intensification of Strombolian activity is observed at the New Southeast Crater (NSEC). The explosive activity produces an ash cloud which, in the distal zone, rises for about 4.5 km s.l.m. dispersing towards SSE.
The mean amplitude of the volcanic tremor shows a stationary trend, in the range of mean values.
The location of the source of the quake is located near the area of ​​the New Southeast Crater, at a depth of about 2900-3000 meters above mean sea level.
Source: INGV OE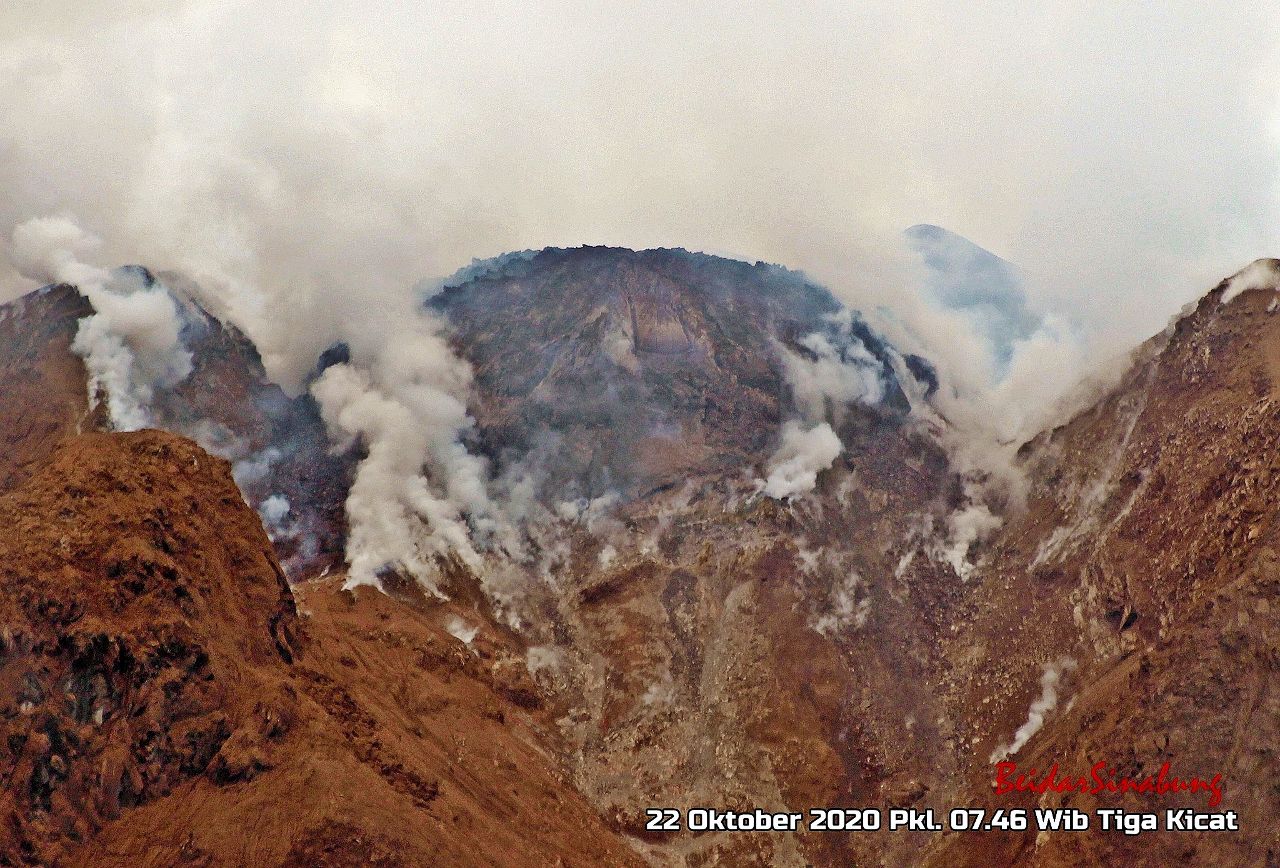 Sinabung - the dome and its fumaroles on 10/22/2020 / 07:46 WIB - photo Firdaus Surbakti / Beidar Sinabung
At Sinabung, seismic surveys from the PVMBG reveal numerous collapses, linked to the growth of the dome.
On October 22, between 18 and 24 h, 9 earthquakes of collapses, with an amplitude between 2-and 50 mm, lasting from 12 to 125 seconds. And 2 blast earthquakes.
For October 23, between 00 and 12 noon, there are 29 earthquakes of collapses, of amplitude varying between 2 and 210 mm, lasting 10 to 202 seconds.
Note a flow distance at 5:41 WIB of 1,500 meters to the south-east, and a gray plume of 1,000 meters.
The white fumaroles are noted 50-300 meters above the summit.
The level of activity remains unchanged.
Sources: PVMBG, Magma Indonesia, Beidar Sinabung.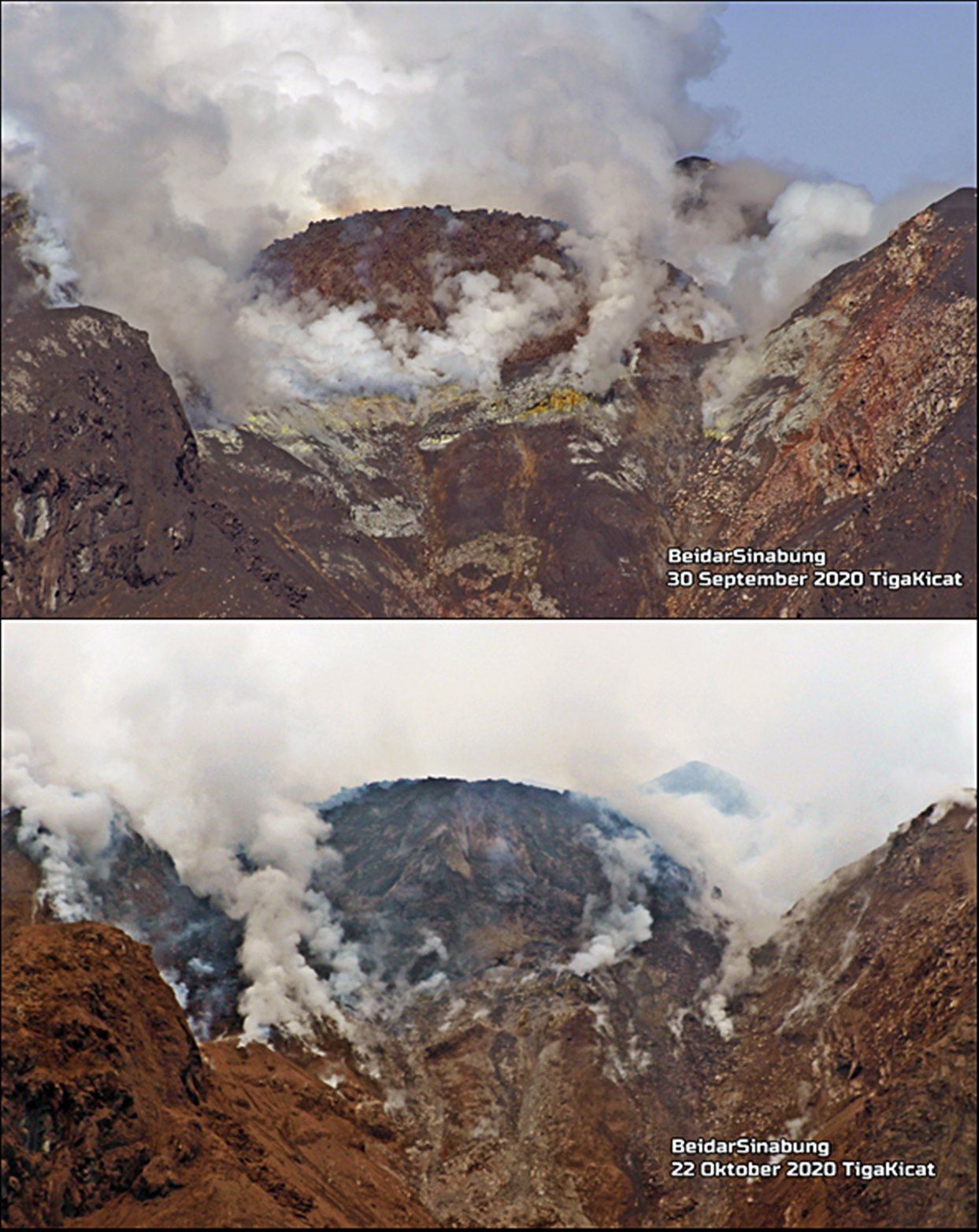 Sinabung - evolution of the dome between 30.09.2020 and 22.10.2020 - photo Firdaus Surbakti / Beidar Sinabung
The ash emissions continue at Bezyaminny on October 23, relayed by both VAAC Tokyo and VAAC Anchorage; the ashes are spotted at flight altitude 330.
At Karymsky, moderate eruptive activity continues, with possible ash explosions at 6-7 km asl.
Satellite data shows an ash cloud 5 by 8 km, drifting 40 km southeast of the volcano.
For Kamchatka, the aviation code remains orange for the Karymsky, and yellow for the Bezymianny.
Sources: KVERT, VAAC Tokyo and VAAC Anchorage