Publié le par Bernard Duyck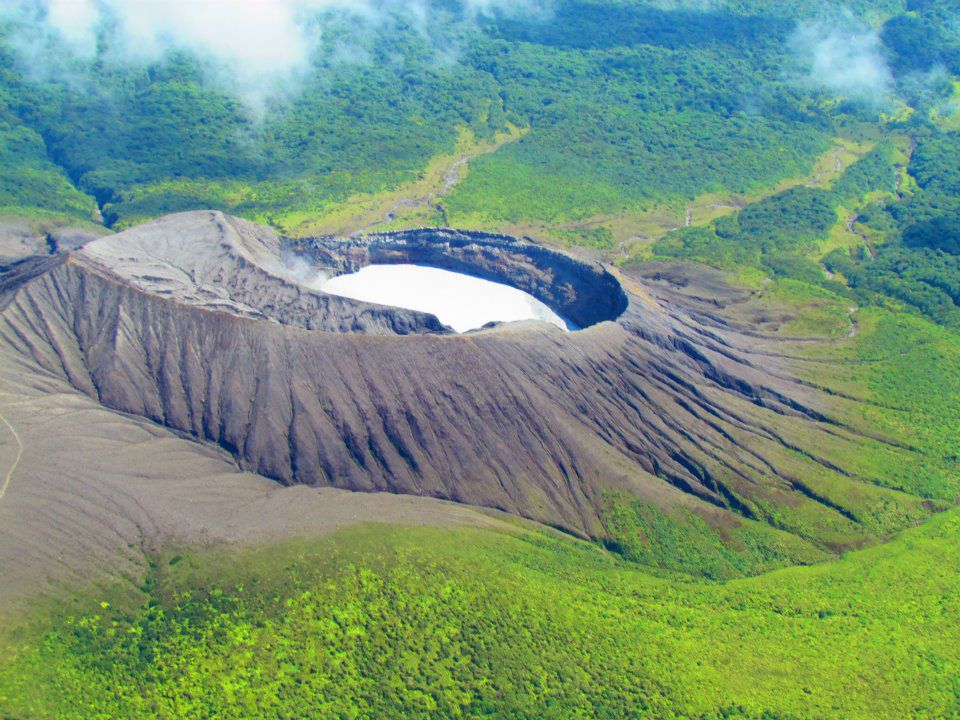 Rincon de La Vieja - The edges of the crater at different height can channel possible lahars in a favored direction - photo Raul Mora / RSN archives
Two eruptive episodes occurred at Rincon de La Vieja on November 18. The first at 10:24 local time was accompanied by a plume of 1,000 meters above the active crater.
For the second at 2:50 p.m. local, identified by infrasonic signal, we could not know the height of the plume, due to poor visibility conditions.
According to the Ovsicori, between January and October, the volcano presented more than 1,300 eruptive episodes. Its activity has increased since May and the eruptions are recurrent last week.
The main risks are pyroclastic flows and lahars in case of heavy rains, caused by a remobilization of ash accumulated at the top.
Source: Ovsicori
In Merapi, on Java, testimonies from residents report a landslide / avalanche of materials in the early hours of November 17. It seems that this event is due to the collapse of part of the crater wall, made friable by the day-night temperature differences.
This November 18, the seismicity is characterized by:
- 68 collapse / avalanche earthquakes, including several audible from the buttresses.
- 39 blast / emission earthquakes
- 242 hybrid / multiphase earthquakes
- 1 low frequency earthquake
- 31 shallow volcanic earthquakes.
The activity level remains at 3 / siaga.
Sources: BPPTKG & local observers.
The activity of Anak Krakatau is stable for the moment; the unobstructed view taken by Sentinel-2 on November 18 testifies to this.
The PVMBG informs, for this same day, 1 blast / emission earthquake, 1 low frequency earthquake and continuous tremor of dominant amplitude at 1 mm.
The activity level remains at 2 / waspada.
Source: PVMBG
The POVI has completed the calendar of explosions at Villarica since August.
The number is increasing; the last, dated November 17, was accompanied by a small plume of ash about thirty meters above the crater.
Note that during the reconnaissance overflight on November 15, we see that at the bottom of the crater, at about 70-80 m deep, of the 4 active orifices documented on November 10, 3 have become passive and the 4th maintains a pit of lava.
Source: POVI