Publié le par Bernard Duyck
In the Kurils, moderate eruptive activity continues in Ebeko, with this November 2, 2020 an ash plume at more than 3,500 meters asl. then drifting east.
The aviation code remains Orange, explosions accompanied by ash can occur at any time and reach 6km. altitude, affecting air traffic and Severo-Kurilsk airport.
Source: KVERT
Strombolian activity and gas-vapor emissions with a certain amount of ash are observed at Klyuchevskoy, in the Kamchatka peninsula.
A lava flow continues to spread along Apakhonchich Chute.
Satellite data showed a large thermal anomaly in the volcano area, with a 1103 MW VRP on November 2, 2020 at 2:05 am.
The aviation code remains orange.
Sources; KVERT & Mirova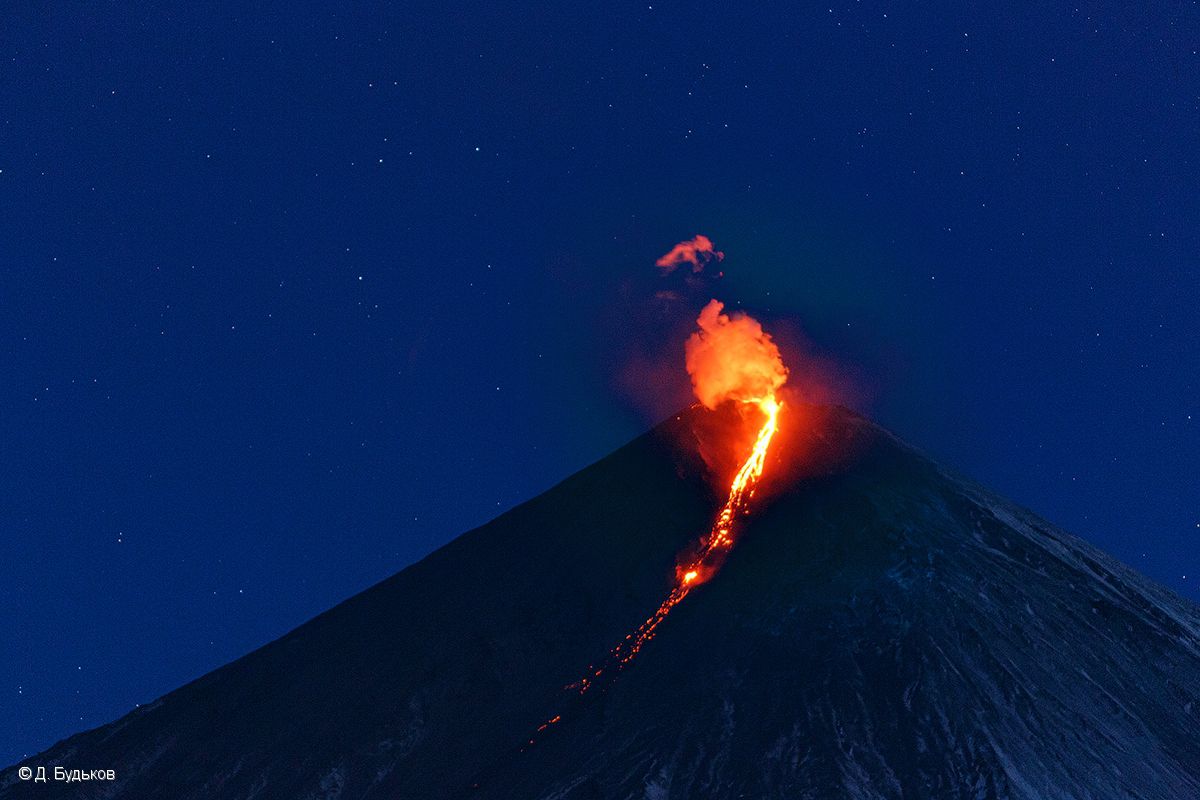 Klyuchevskoy - strombolian and effusive activity (lava flow) - ohoto D. Bud'kov / IVS FEB RAS - 23.10.2020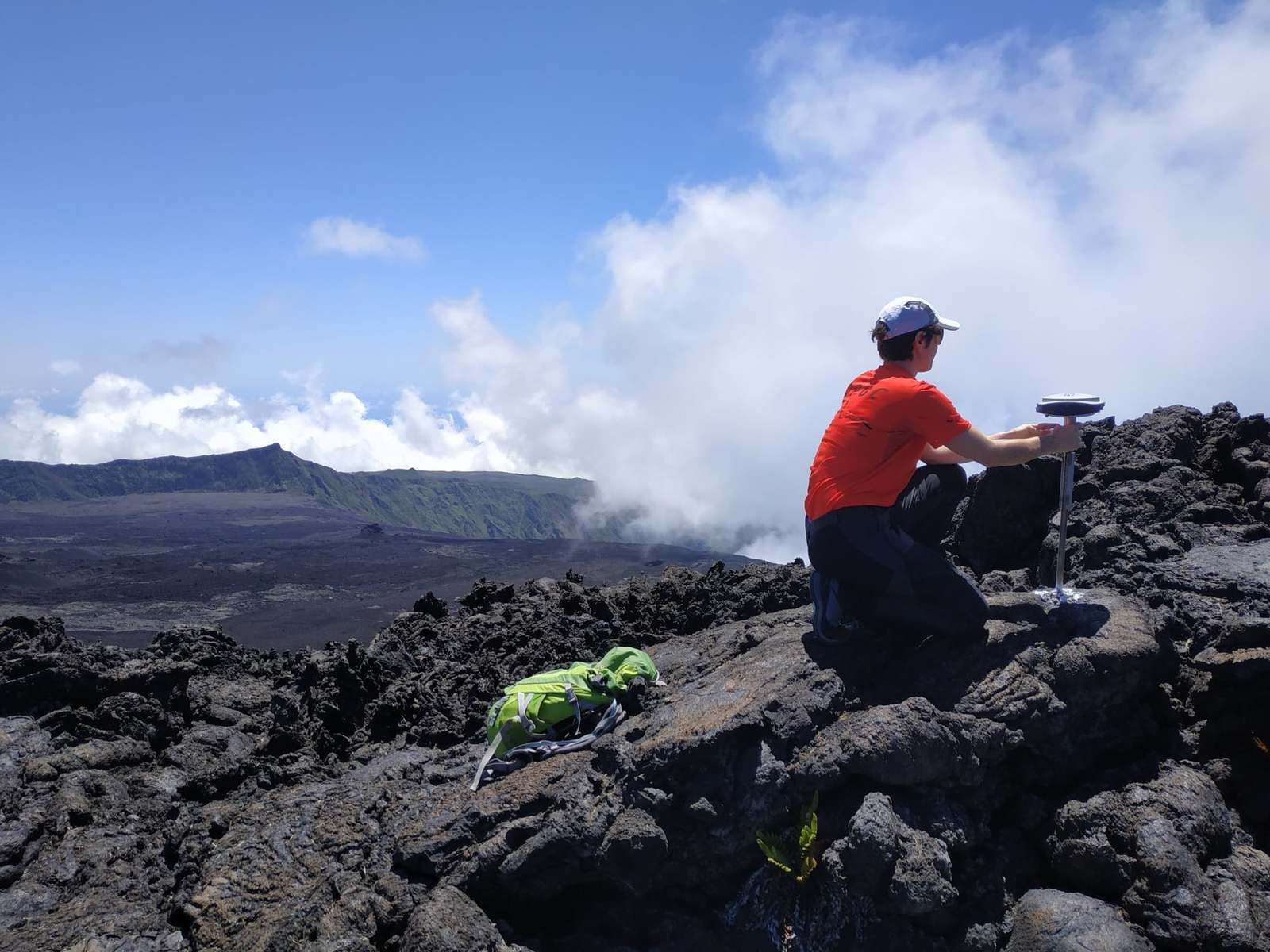 The OVPF teams on Piton de La Fournaise for post-intrusion GPS measurement campaigns. These data will make it possible to trace more precisely the path that the magma took in depth during the intrusion of September 28-29. - photo OVPF 16.11.2020
IPGP researchers and their international colleagues have developed a new operational method of monitoring volcanoes: using GPS measurements to monitor in real time the internal structures stressed by the overpressure of magma during its migration to the surface. This technique, called "mechanical tomography", is implemented at Piton de la Fournaise in Réunion.
During the preparatory phase of an eruption, a volcano deforms slightly due to the movement of magmatic fluids at depth. Modeling these surface deformations makes it possible to determine and quantify some of the characteristics of the active source which is at the origin: its location, its geometric shape and its variation in volume.
The method has been implemented as a new WebObs module, a free system created at IPGP to easily develop and test real-time monitoring tools.
This scientific success is therefore decisive for the prediction of eruptions: the pre-eruptive deformation models would thus be able to give a coherent estimate of the variation in volume generated by the magma, which can be interpreted, under certain conditions, as an indicator. the volume of lava to come. Now commonly used at the volcanological observatory of Piton de la Fournaise, this method made it possible in particular to visualize the migration of magma during the four days preceding the last magmatic intrusion on September 28 and 29, 2020.
Source: IPGP 15.10.2020 - Image in real time the internal plumbing of a volcano to better anticipate its eruptions.