Publié le par Bernard Duyck
Etna at dawn and nightfall on November 14, 2020 :
a strombolian activity, still very modest but practically continuous, animates the Crater of the South-East.
On the same day, we can also observe sporadic emissions of ash (cold material) from the New Mouth, more specifically the " BN-1 ", that is to say the westernmost of the two mouths which have been reopening for a few month inside the crater, also known as " The 1968 Mouth ".
Source: Boris Behncke
During the last hours, the Pacaya volcano has increased its effusive activity; mainly on its southwest flank.
Avalanches of large blocks (1 to 3 m.) Over 500 meters are recorded, and two lava flows, each about 300 meters long, in a south-westerly direction. A degassing plume, white and bluish, 3,000 m high. asl. accompanies this activity. This activity is effusive, the lava flows occur through fissures, a type of activity specific to the volcano.
The explosive activity is maintained, in a cycle of construction-destruction of the intracratical cone.
The observations will be disrupted with the influence of Hurricane IOTA: increasing cloudiness, heavy rains, and sustained winds.
Source: Insivumeh, Conred, and David Rojas.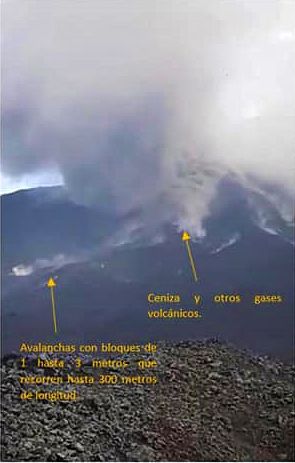 Pacaya - avalanche of boulders and gas plume - Insivumeh special bulletin 11.15.2020 / 1.30 p.m. loc.
Aerial images of the Kluchevskoy volcano group (Kluchevskoy, Kamen, Bezymianny).
On November 12, scientists from the Institute of Volcanology attempted to land on the slopes of Bezymianny to take samples after a recent eruption of the volcano. The wind was strong and did not let the helicopter land, but excellent shots were taken
Source: volkstat.ru
At Klyuchevskoy, in aviation code orange, the moderate explosive-effusive eruption continues.
The lava flow descends Apakhonchich falls, on the south-eastern flank of the volcano, while the Strombolian activity and the gas and vapor emissions, loaded with a little ash, are more or less important.
The KVERT notes a large thermal anomaly throughout the past week, which culminates this November 15 at 11 a.m. at VRP 1162 MW (Mirova).
Sources: KVERT & VOKKIA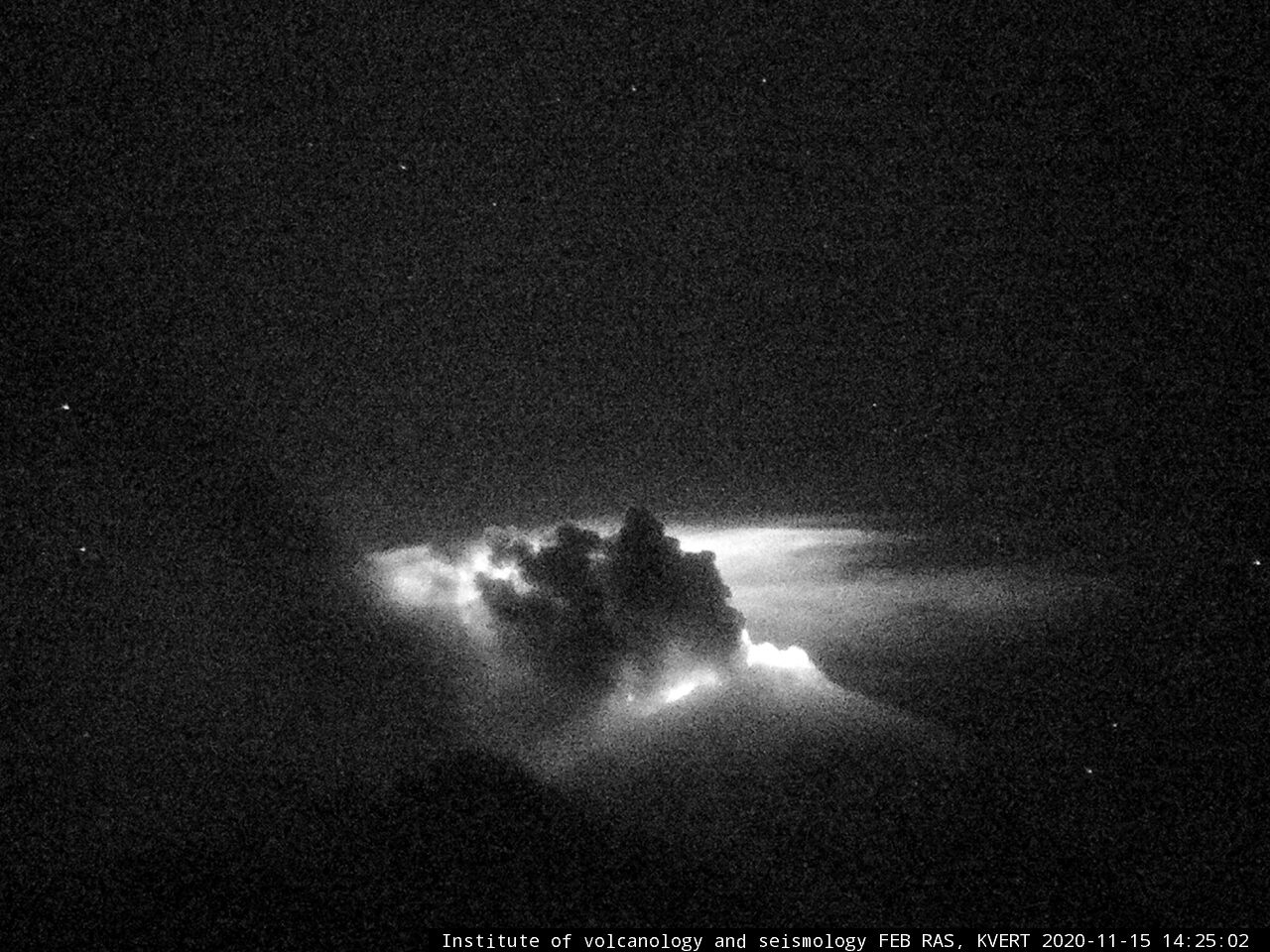 Klyuchevskoy - seen from F.Yu. Levinson-Lessing Kamchatkan Volcanological Station -Klyuchi village, 30 km to the north-north-east, on 11.15.2020 - IVS FEB RAS KVERT webcam
This November 15 from 6:40 am local, the seismic stations BULB and BILB of the Tungurahua volcano record a high frequency signal, perhaps associated with the appearance of mudslides and debris (lahars) which descend the drainages of the volcano. Proximity to rivers is not recommended.
We can make a connection with the information of November 9 which mentions a process of resuspension of ash in the upper part of Tungurahua, following strong winds blowing towards the north-west. (NOAA - IGEPN satellite image)
Source: IGEPN