Publié le par Bernard Duyck
After a lull since November 5, an eruptive episode occurred at Sinabung on November 25 at 17:34; it was accompanied by a plume 500 meters high and left an imprint of 80 mm amplitude, lasting 122 sec.
The PVMBG further reports:
- 53 collapse / avalanche earthquakes
- 5 blast / emission earthquakes
- 14 low frequency earthquakes
- 31 hybrid earthquakes
- 17 local tectonic earthquakes and 3 distant ones.
Sources: PVMBG, VAAC Darwin and Beidar Sinabung
During the week of November 16 to 22, the meteorological conditions severely limited the observation of eruptive phenomena at Etna
Strombolian activity, of variable frequency and intensity, accompanied by ash emissions is observed at the new south-eastern crater. During the inspection carried out on November 21 in the summit area, it was found, through images taken with the drone, that the Strombolian activity at the NSEC came from a single eruptive vent.
Intermittent intracrateric strombolian activity at the Bocca Nuova crater, associated with low emissions of dilute ash and degassing.
Degassing activity marks the crater of the Voragine.
At the seismological level, we notice a moderate fracturing activity
The infrasound activity remains moderate.
During the last week, the monitoring of the soil deformations of Etna did not show any significant variations.
The flow of SO2 is at medium-low level; and the CO2 flux from the soil shows an increase in the degassing regime and is at average levels.
This November 25, three of the four summit craters are in Strombolian activity with a break for the Voragine (Boris Behncke)
Sources: INGV OE and Boris Behncke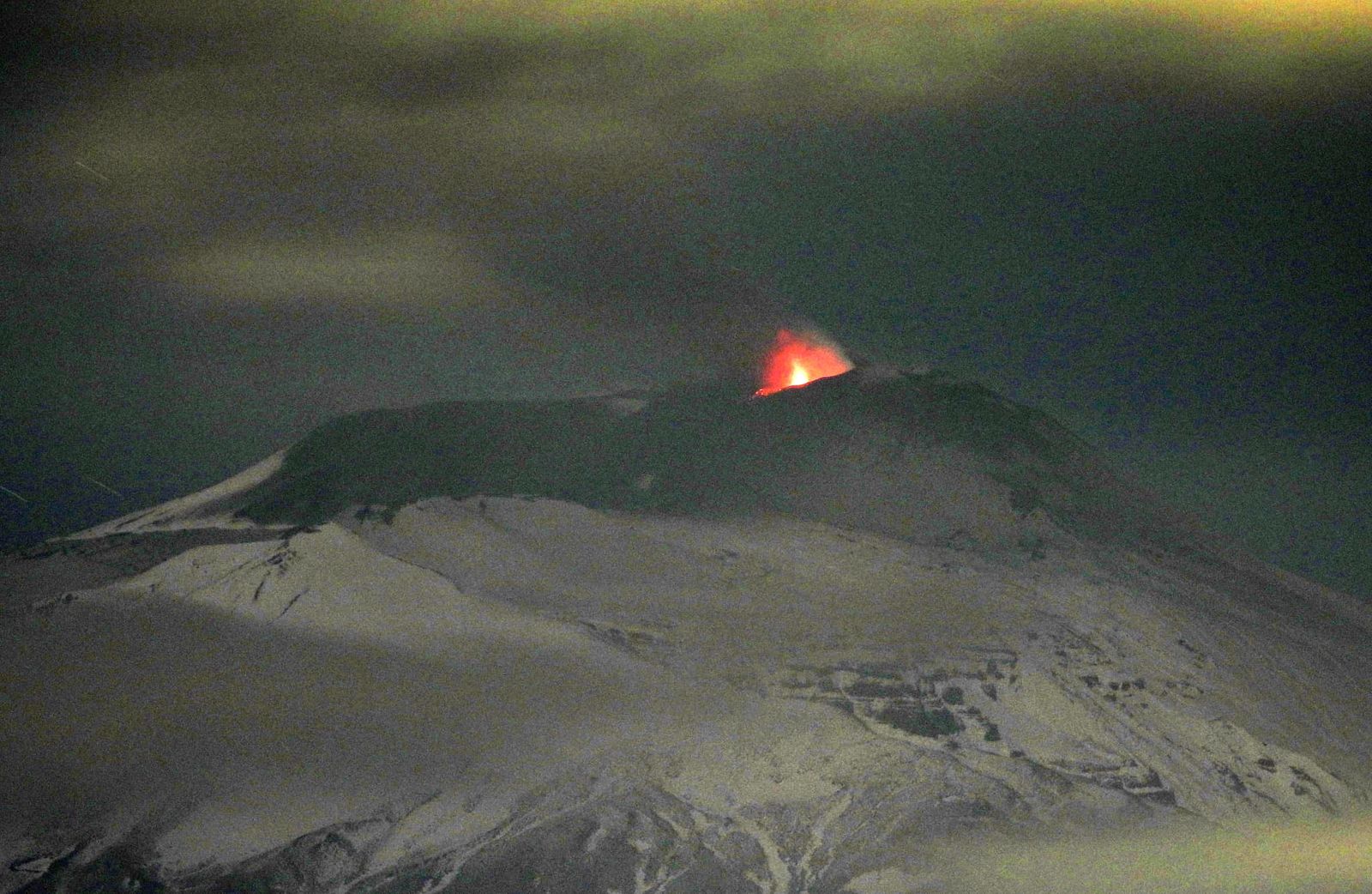 Etna - crater of the Saddle / SEC- Strombolian activity of 25.11.2020 in the evening - photo Boris Behncke
An overflight of Nishinoshima was carried out on November 24 in the afternoon.
No emission was confirmed, on the other hand the inner wall of the cone exhibited high temperatures, and vapor emissions were observed in several places of the inner wall and on the edge of the crater.
Discolored waters are distributed from the west shore to the east shore. In the south of the island, there is a quantity of acidic and brown water.
Professor K. Nogami, of the Volcanic Fluids Research Center at the Tokyo Institute of Technology, assumes that the release of high-temperature volcanic gas from the magma continues.
Source: Japan Coast Guards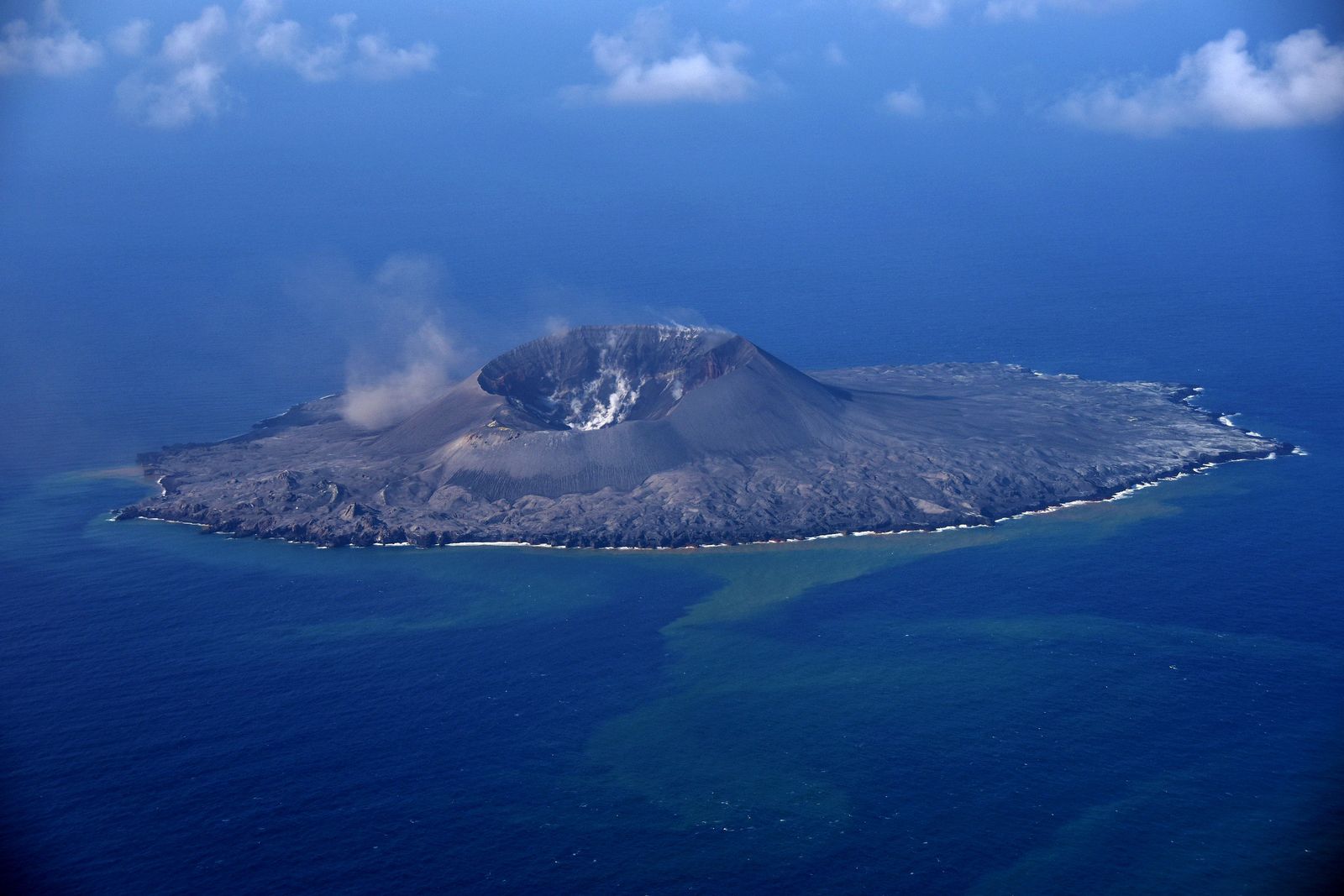 Nishinoshima - overview of 24.11.2020 - no activity; large dispersion of discolored water - photo Japan Coast Guards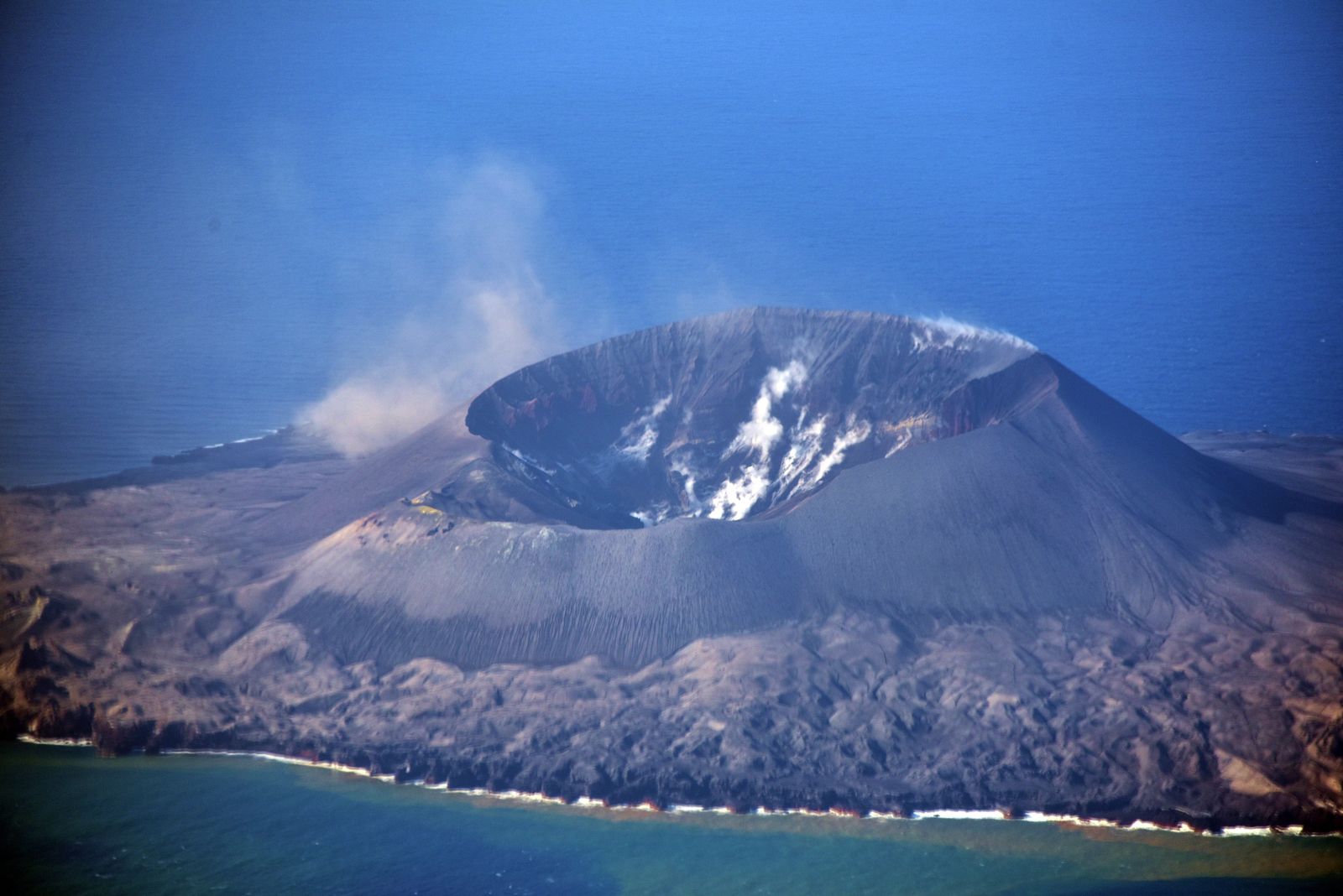 Nishinoshima - overview of 24.11.2020 - fumaroles inside the crater and on the edges - photo Japan Coast Guards