Publié le par Bernard Duyck
In Nicaragua, a moderate eruptive activity has been observed in Telica since November 30, which emits earthy ash, mostly present, at the regular rate of dozens of explosions.
A significant part of the ash emitted would come from ancient lava present in the crater and conduits.
Due to the direction of the wind, the communities that are most affected at this time by the ash from the volcano are: El Panal, Cristo Rey, Los Cocos and Los Ángeles, according to the Humboldt Center for Environmental Research.
The VAAC Washington has issued an advisory regarding volcanic ash, reaching 1,500 m. altitude towards the southwest of the volcano for December 1.
Sources: Ineter & VAAC Washington
After the eruption of December 1 at Semeru, the images show that the pyroclastic flows have fortunately borrowed the drainages.
Neighboring residents took refuge in the mosque, as the evacuation station was not yet available.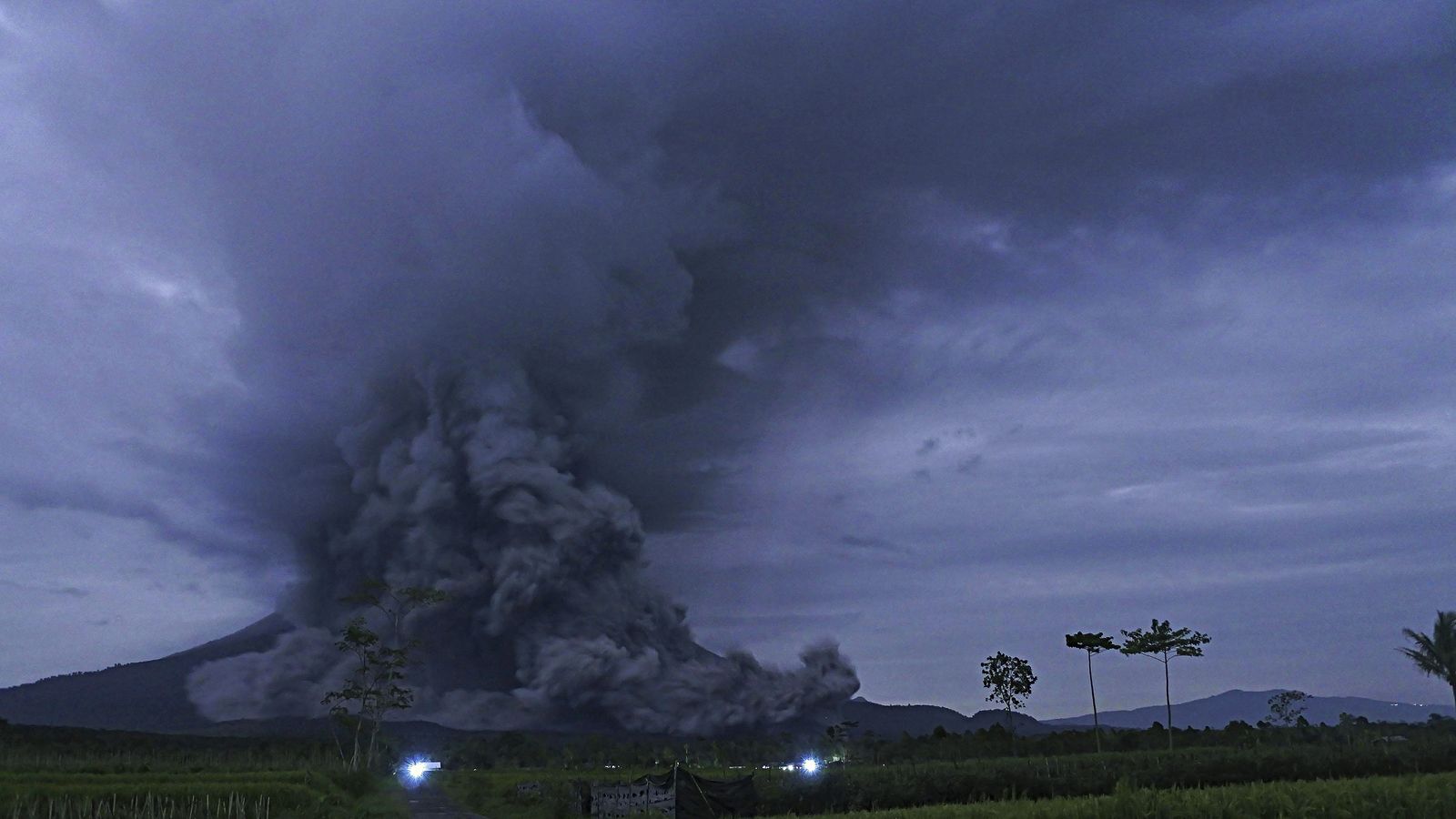 Semeru - pyroclastic flows reach the base of the stratovolcano this December 1 - CNN Indonesia image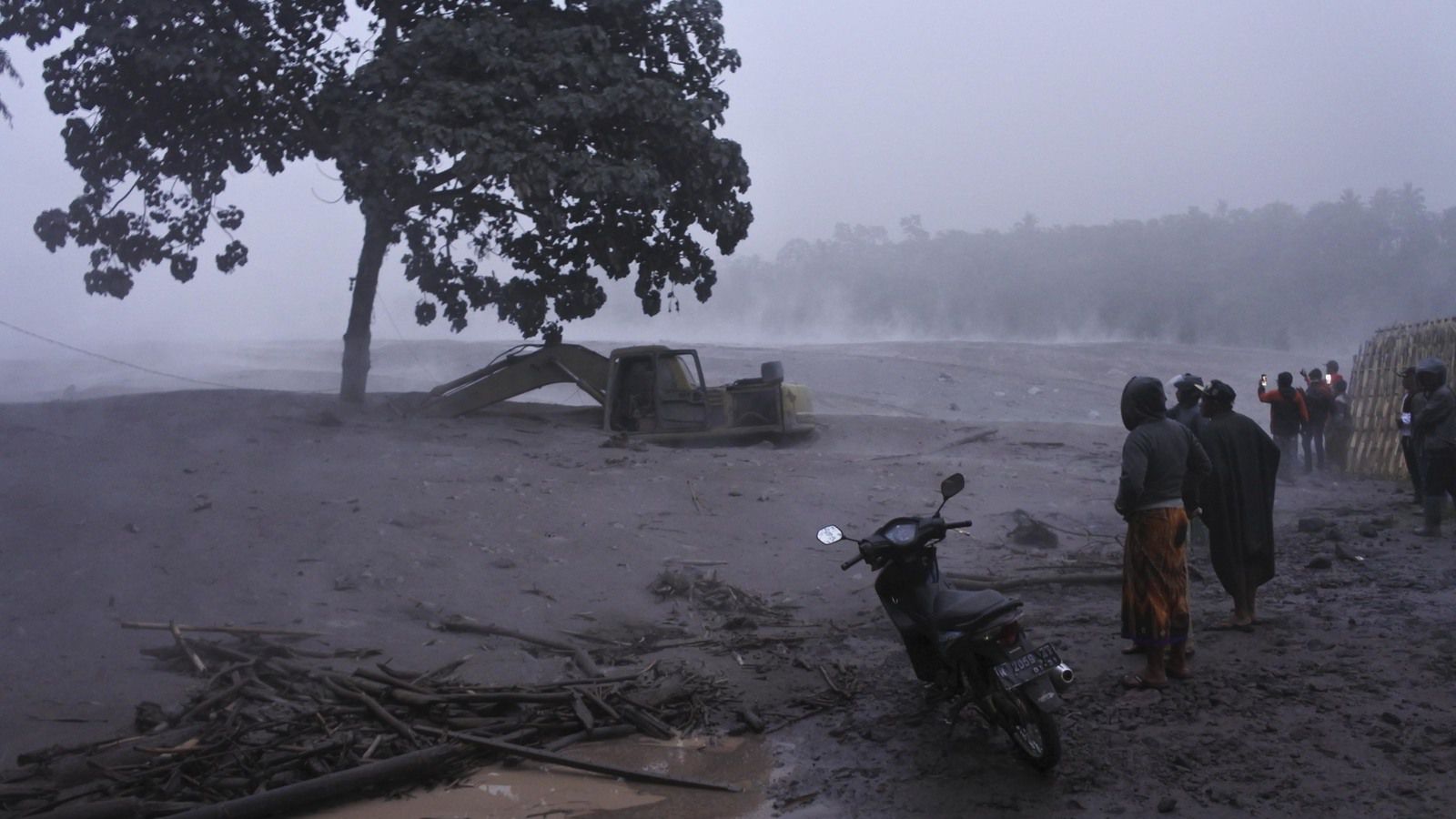 Semeru - 01.12.2020 - a ravine after the pyroclastic flow leaving smoking deposits of hot ash - photo CNN Indonesia
By analyzing the seismicity, we see that from October 1 to the end of November, it is dominated by eruptive earthquakes.
From November 20, the number of eruption earthquakes tends to decrease, and we see the number of avalanche earthquakes increasing on November 28.
The PVMBG reports for the day of December 1:
- 2 eruption earthquakes, amplitude 15-18 mm lasting 70-120 sec.
- 2 earthquakes related to pyroclastic flows, with an amplitude of 25-15 mm lasting 10080-1080 seconds respectively.
- 37 collapse / avalanche earthquakes
- 2 blast / emission earthquakes
Sources: PVMBG, Magma Indonesia, CNN Indonesia
The IGEPN recorded this December 1 at 10:40 am local (left scale on the seismogram - time COT: time zone of Colombia) a high frequency seismic signal in Sangay, probably associated with a lahar, with re-mobilization of ash and rubble from the rains.
The alert level remains amarillo.
Source: IGEPN
The month of November 2020 was calm at Piton de la Fournaise with only 4 superficial volcano-tectonic earthquakes under the summit area and 9 deep earthquakes under the eastern flank, recorded in one month and the cessation of the magma recharge of the magmatic reservoir. superficial.
Inflation stopped at the end of October. The GPS did not record any particular signals, apart from the subsidence and eastward displacement of the station located in the area of ​​the intrusion at the end of September 2020.
As mentioned in the monthly bulletin of the OVPF, since 2016, the recharge of the superficial magmatic reservoir under the Piton de la Fournaise is done by pulses, so such phases of calm in the deformations and seismicity have already been observed at several times between 2016 and 2020 over periods ranging from around 15 to 80 days
Source: OVPF monthly bulletin November 2020