Publié le par Bernard Duyck
The National Institute of Geophysics and Vulcanology, Etna Observatory, communicates that from 05:45 hours, UTC, on 04.01.2021, the video surveillance network have highlighted a weak and sporadic emission of ash from the Voragine and South Craters. East of Etna. These pulsatile emissions disperse rapidly eastward.
From 8:18 a.m. UTC a gradual intensification of the explosive strombolian activity was observed at the eastern mouth of the SE Crater with a strong emission of dark and dense ash associated, still dispersed towards the east.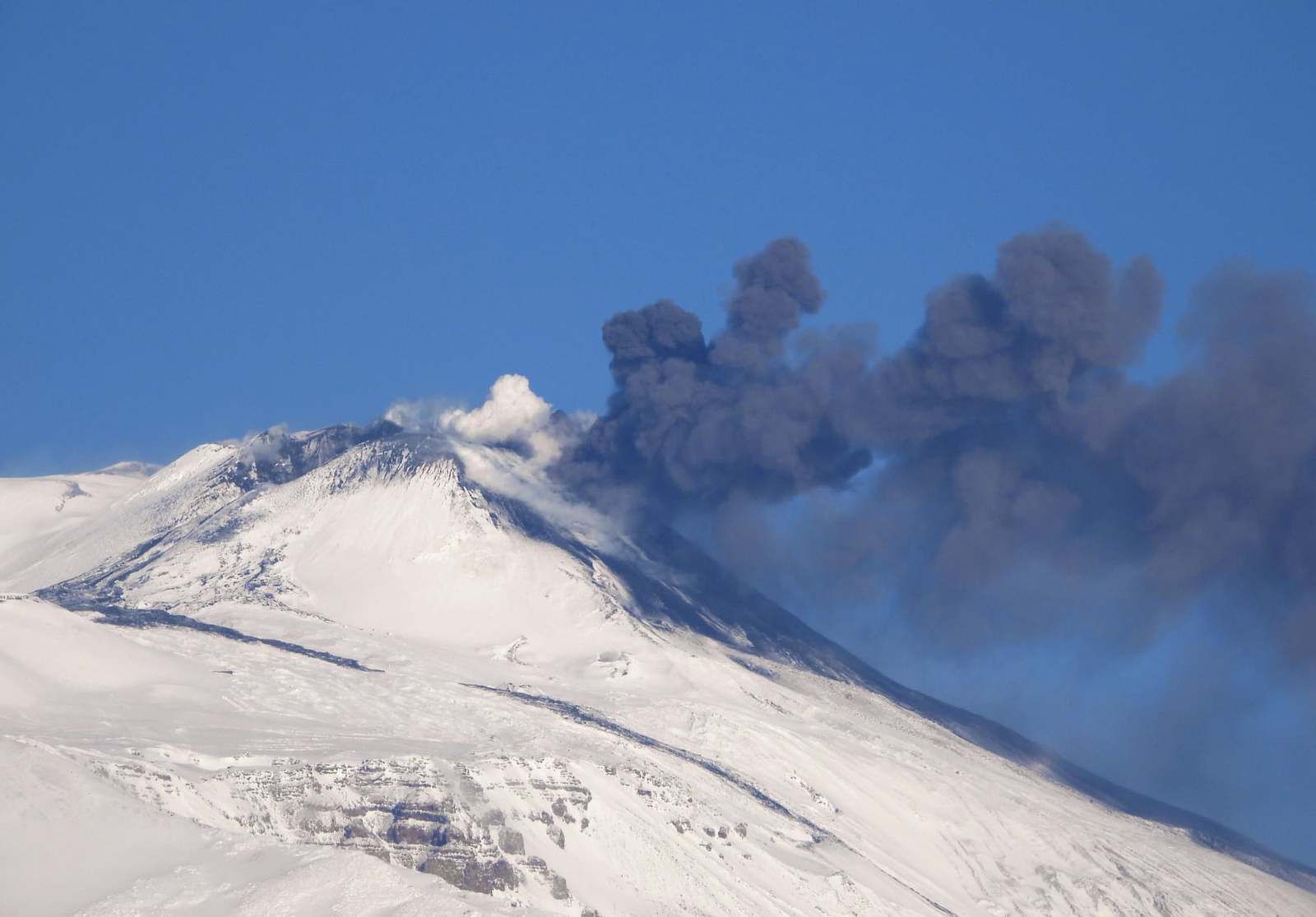 Etna SEC from Tremestieri Etnéo, on the southern slope of the volcano on 04.01.2021 / 09h30 loc.- photo Boris Behncke
Regarding the volcanic trémor, no significant variation is reported from what was previously announced and its magnitude sometimes oscillates widely in the range of average values. The source is located in the area of ​​the SE Crater between 2.8 and 3 km above sea level.
The infrasonic activity in recent hours has not shown significant variations. No significant variations in strain are observed.
Source: INGV OE
In Sinabung, eruptive episodes have followed one another since January 3, 2021.
The PVMBG recorded for January 4:
- 3 eruption earthquakes
- 56 collapse / avalanche earthquakes
- 15 emission earthquakes
- 6 low frequency earthquakes
- 7 hybrid multiphase earthquakes.
Outside the eruption periods, a white plume is observed 50-500 meters above the summit.
Sinabung - eruptive episode respetively on 01/03/2021 / 9:38 a.m. WIB ey on 01/04/2021 / 11:55 a.m. WIB - webcam PVMBG - one click to enlarge
On January 5 at 8:25 am WIB, an eruptive episode was accompanied by an ash plume about 800 meters above the summit, drifting east and south-east. The recording on the seismogram is of a max. of 30 mm., for 95 seconds.
The summit dome appears to be developing a spine, visible from the village of Payung on January 5.
Sources: PVMBG, Magma Indonesia, and Beidar Sinabung / firdaus Surbakti.
In Kilauea, the situation is slowly changing.
West vents emit spatters from two places atop a small cone stuck to the northwest wall of Halema'uma'u crater.
The lava also emerges as a small domed fountain in front of the west vents, probably from a submerged part of the vent.
Sulfur dioxide emissions remain high, with a ratio of 4,400 tonnes per day (January 1)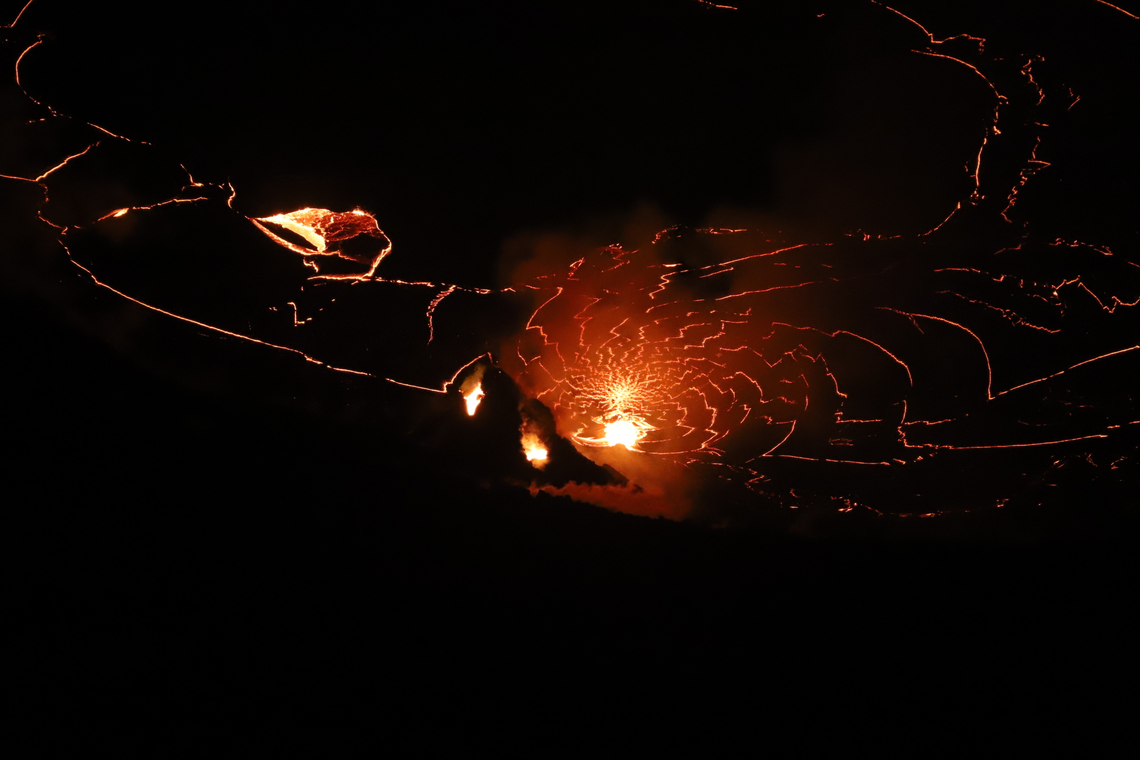 Kīlauea, Halema'uma'u lava lake - 01.03.2021 / 01:30 HST - F1 thermal webcam / USGS photo by H. Dietterich.
The lava lake was 190 m deep on Sunday afternoon (January 3) and a volume of 26 million cubic meters.
It is now perched about a meter above its narrow edges measured yesterday morning (January 3); the overflows on the narrow edge have raised a low wall around the lake that looks like an above ground swimming pool.
Sources: HVO-USGS and Sentinel-2