Publié le par Bernard Duyck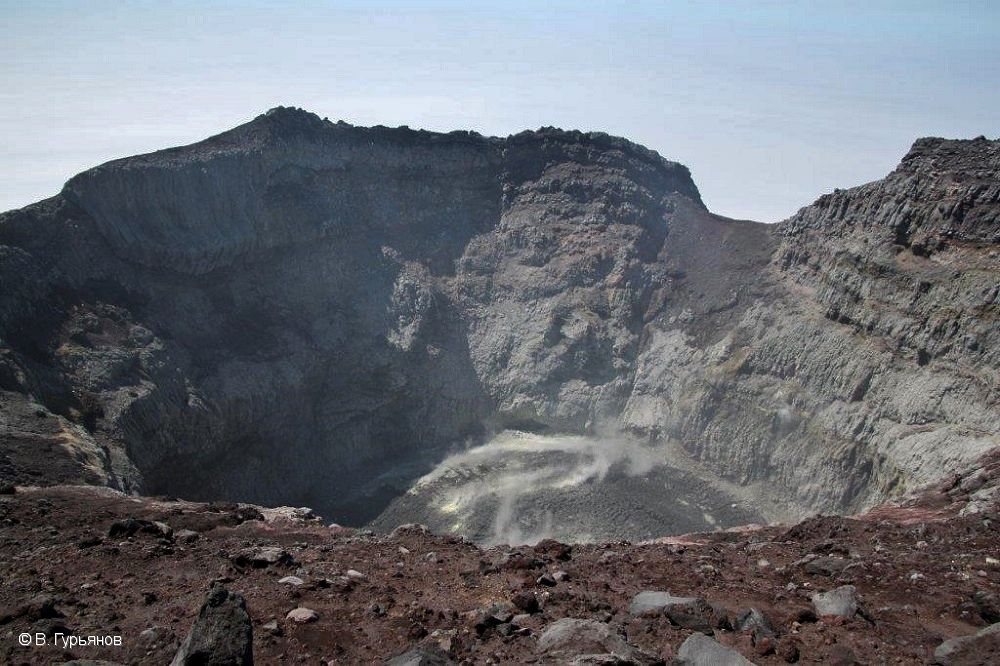 Sarychev peak crater - photo 06.2018 V. Gurianov / Institute of Volcanology and Seismology FEB, RAS, KVERT.
Following an increase in the activity of the Sarychev Peak volcano, located on the island of Matua, in the central part of the Kuril Islands, the aviation code was changed to Yellow this 11.01.2021 / 04h18Z.
According to NPP satellite data (VIIRS, ch 4) from VolSatView IS, at 3:17 p.m. UTC on January 10, the difference between the temperatures of the anomaly and the bottom was 79.8 ° С. , signaling the possible presence of lava in the crater of the volcano. Ash explosions can occur at any time. According to satellite data, ash explosions up to 4.5 km altitude. were last noted on September 12, 14 and 18, 2018. KVERT continues to monitor Sarychev Peak volcano.
Moderate gas-vapor emission activity from the volcano continues. Ash explosions up to 32,800-49,200 ft (10-15 km) a.s.l. could arise at any time. Ongoing activities could affect international and low-flying aircraft.
Source: KVERT
At the Soufrière de St Vincent, the dome which pierced the crater floor on December 27, 2020, in the southwest perimeter of the existing dome, continues to grow in the crater of La Soufrière and has taken an ellipsoid shape, growing in a westerly direction.
The alert level remains at 3 / Orange.
The volcano continues to extrude magma to the surface and the vapor can still be observed from the Belmont Observatory. People living in areas near the volcano should expect strong sulfur smells for several days or weeks, depending on changes in wind direction.
The persistent hotspot anomaly recorded by NASA FIRMS results from the presence of the new dome. Satellite imagery obtained as part of the Space Monitoring Project (MOUNTS) indicates that the dome is detectable in orbit from Earth satellites.
Monitoring of the volcano will be reinforced by data from the dome and crater, and by temperature and photogrammetry measurements and gas measurements using a multicolored spectrometer. Installation of the seismic station at Owia began today, and more are expected to follow in areas closer to the volcano during this week. The installation of a GPS station in Georgetown was successful, with three stations currently broadcasting data to SRC.
Source: UWI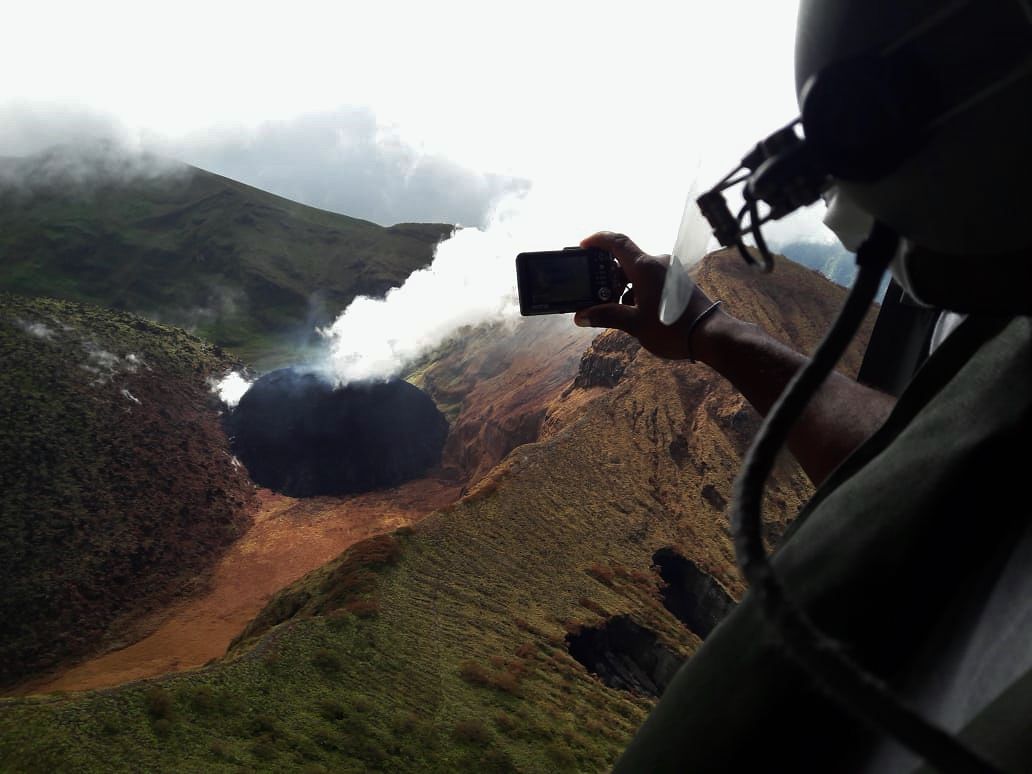 Soufrière de St Vincent - photo 06.01.2021 by Instrumentation Engineer, Lloyd Lynch with the team UWI
In Merapi, on Java, the collapses linked to the growth of the dome generate falls of incandescent blpcs: for this January 10, 2021, the BPPTKG notes 176 earthquakes accompanying this phenomenon, of amplitude between 3 and 53 mm, lasting from 11 to 204 seconds.
The seismicity can be read on the graph below.
Sources: BPPTKG and local photographers
The eruptive activity of Sakurajima continues, with this January 11 at 11:33 am, an explosion which was accompanied by a plume of ash 1,300 meters above the edge of the Minamidake crater.
Source: JMA