Publié le par Bernard Duyck
At Sinabung, a thick white plume was observed on February 5, 2021 between 50 and 500 meters above the crater.
Thanks to seismographic recordings from February 5, it was recorded:
- 1 eruption earthquake, around 00:04 WIB, and a max. 40 mm, lasting 329 sec.
- 181 collapse / avalanche earthquakes
- 7 blast / emission earthquakes
- 17 low frequency earthquakes
- 5 hybrid / multiphase earthquakes
- 2 local tectonic earthquakes
- 1 distant tectonic earthquake.
This February 6, at 11:58 am, a pyroclastic flow occurred, with a displacement distance of 2,500 meters towards the south.
The volume of the lava dome is estimated at 4 millions m³.
The activity level remains at 3 / siaga, with an orange VONA.
The community and visitors / tourists should not conduct activities in the villages that have been displaced, as well as within a radial radius of 3 km from the summit of Mount Sinabung, and a sector radius of 5 km for the south-eastern sector. and 4 km for the east-north sector.
Sources: PVMBG, Magma Indonesia, Beidar Sinabung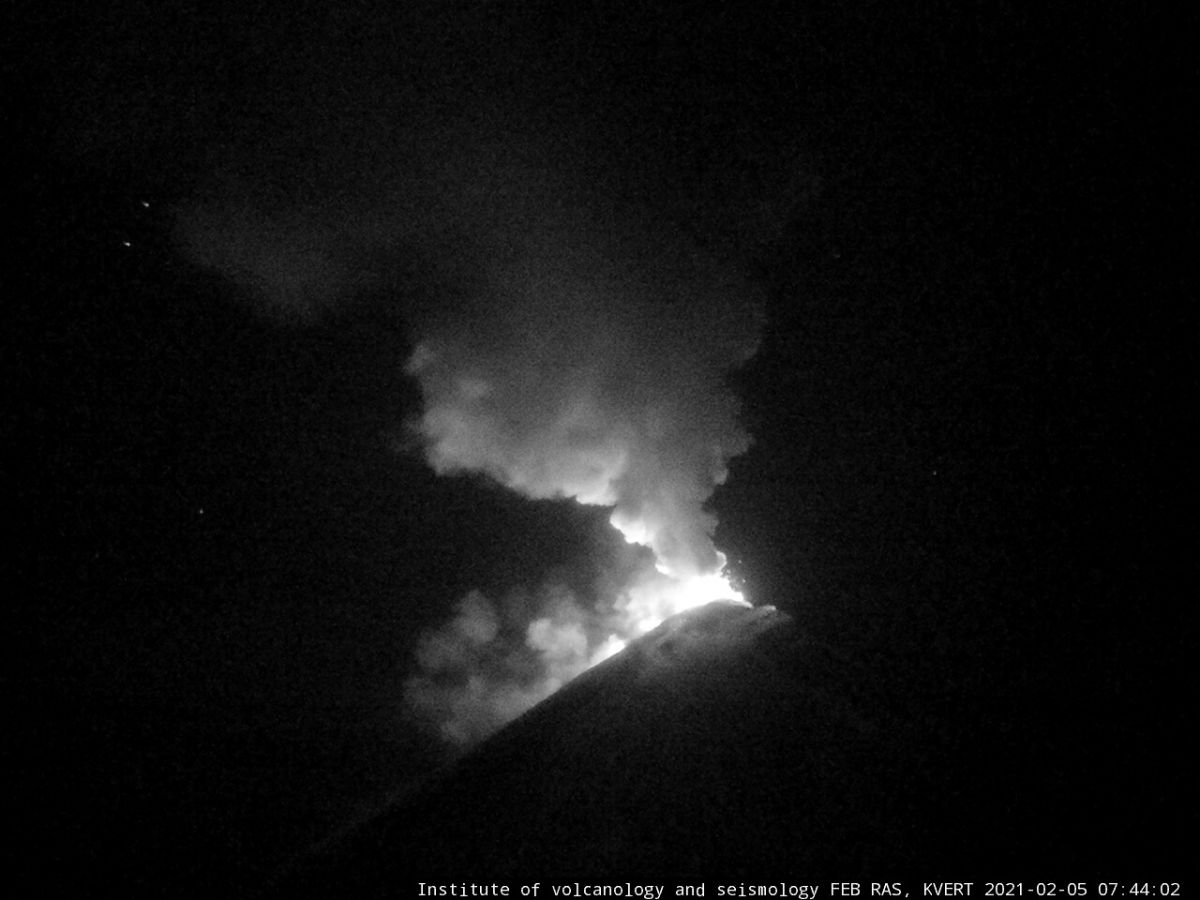 Klyuchevskoy - 05.02.2021 / 07:44 UTC - strombolian activity and lava flow in Apakhonchich fall - IVS FEB RAS KVERT webcam
A moderate explosive-effusive eruption of the volcano continues at Klyuchevskoy.
Strombolian, gas-vapor and sometimes vulcanian activity is observed.
The lava flow continues to move along the Apakhonchichsky Falls on the southeastern volcanic flank.
Satellite data showed a large thermal anomaly in the volcano area all week, with this February 5 anomalies up to VRP 1946 MW (range for 05.02: VRP 222 to 1946 MW)
Gas-steam plumes containing a certain amount of ash rose up to 6 km above sea level and extended 92 km to the various directions of the volcano.
Sources / KVERT ET Mirova
February 5, 2021, ~ Explosion ~ 桜島 Sakurajima Volcano, Japan ~ 04:24 JST
In Sakurajima, an explosion occurred on February 5, 2021 at 4:24 am local time, accompanied by an ash plume at 2,000 m. above the crater.
Large volcanic bombs dispersed to the 5th station, between 1,000 and 1,300 meters from the Minamodake crater.
Source: JMA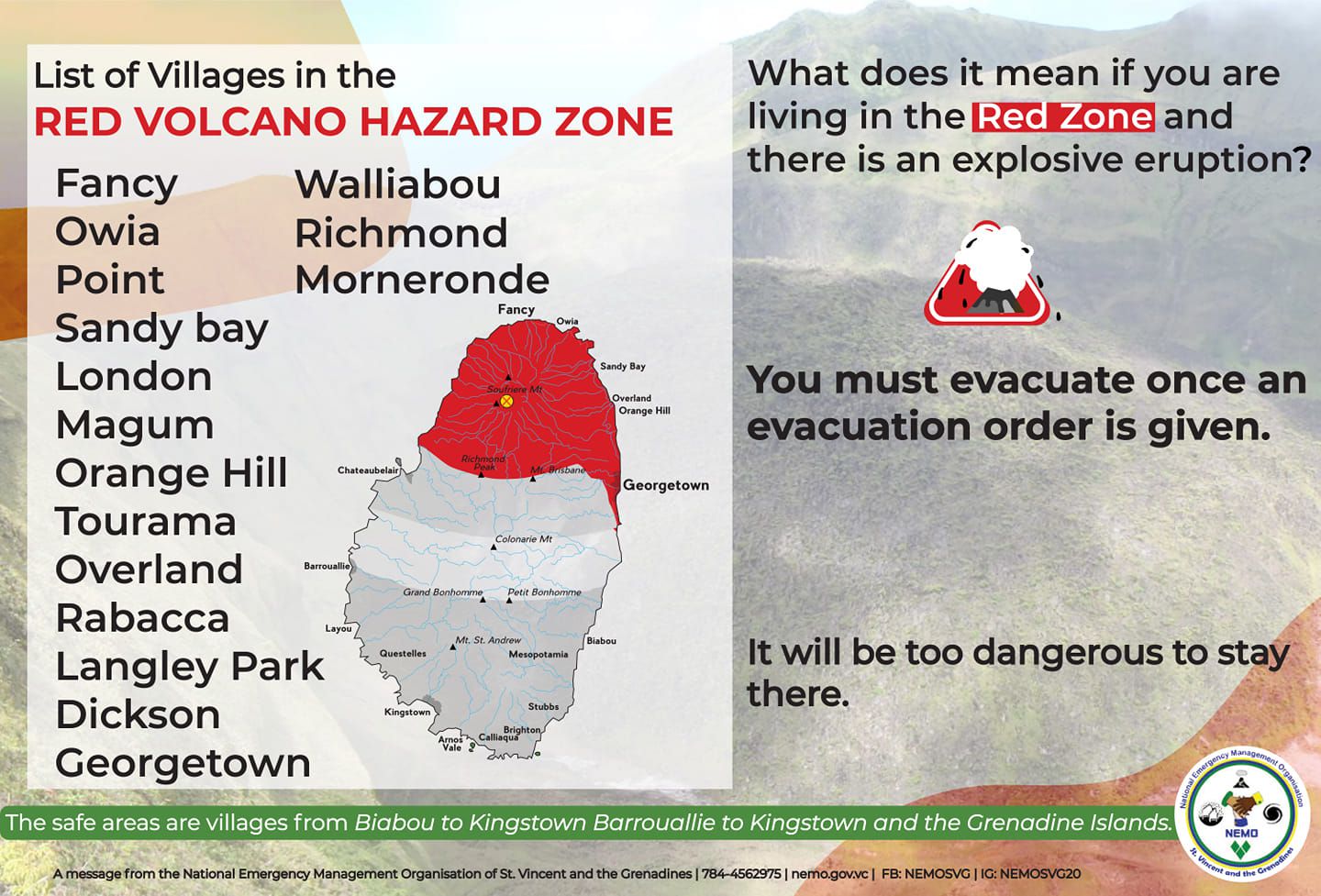 Soufrière de St. Vincent - red zone - notice of a possible evacuation for the villages mentioned - Doc. NEMO SVG
At the Soufrière de St. Vincent, no noticeable change in activity: the dome continues to grow, and the alert level is orange.
The volcano is under close surveillance, and the authorities regularly disseminate information and recommendations to the inhabitants of the red and orange zone.
A detailed list of assembly points for villagers in the red zone was released on February 4, 2021.
Sources: UWI-SRC and NEMO SVG