Publié le par Bernard Duyck
In Pacaya, Guatemala, explosions at the Mackenney crater expel ballistic material to a height of 150 meters, with fallout in the vicinity of the crater. Ash plumes reach 3,000 meters asl, dispersing to the south and southeast for 15 km. The ashes are reported from the communities of El Rodeo, El Patrocinio, Cedro, and San Vicente Pacaya.
The lava flow is active on the southwest flank, about 2,300 meters long, 400 m wide. and 2.5 m high, setting fire to vegetation. Its movement is recorded by a tremor at the PCG seismic station.
Source: Insivumeh
At Merapi, between March 19 and 25, 2021, the BPPTKG reports:
- Pyroclastic avalanche flows occurred 4 times, with a maximum sliding distance of 1800 m to the southwest and were recorded on a seismogram with a maximum amplitude of 70 mm and a duration of 174 seconds .
- Collapses were observed 104 times, with a maximum gliding distance estimated at 1,200 meters in the southwest and twice in the southeast with a maximum distance of 400 m.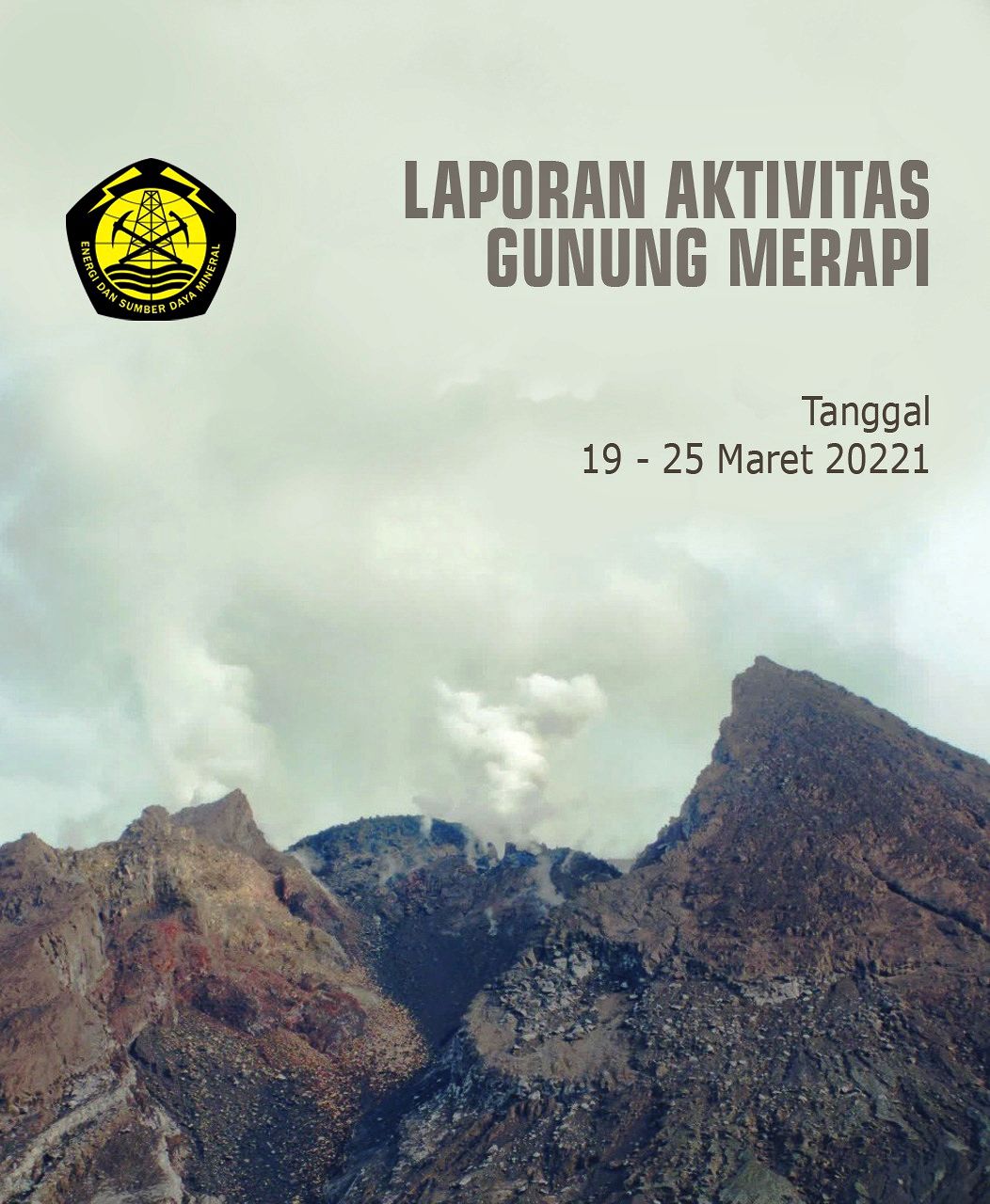 Morphological analysis of the peak area based on photos of the southwest sector from March 25 to March 18, 2021, shows changes in the peak area due to fall activity and dome growth.
The volume of the lava dome in the southwest sector is 949,000 m³ with a growth rate of 13,300 m³ / day.
Morphological analysis of the peak area based on photos of the southeast sector from March 25 versus March 18, 2021 shows that the height of the central dome is 65 m.

The seismic intensity this week is lower than last week.
The deformation of Mount Merapi which was monitored by EDM and GPS this week did not show significant changes.
There is no report of lahars or additional flow in the volcano's drainages.
On March 27, the main crater exhibits white smoke with a medium to thick high of about 100 to 300 meters from the summit. Eight pyroclastic collapse flows were observed with a sliding distance of 1800 m to the southwest. 27 boulder avalanches were observed with a maximum sliding distance of 1000 m towards the southwest.

The state of the activity is defined at level 3 / siaga.
Current potential hazards in the form of lava avalanches and hot clouds in the south-southwest sector include the Yellow, Boyong, Bedog, Krasak, Bebeng and White rivers for up to 5 km and in the southern sector. -est, the Gendol river for 3 km. During this time, the ejection of volcanic material in the event of an explosive eruption can reach a radius of 3 km from the summit.
Source: PVMBG, Magma Indonesia & BPPTKG