Publié le par Bernard Duyck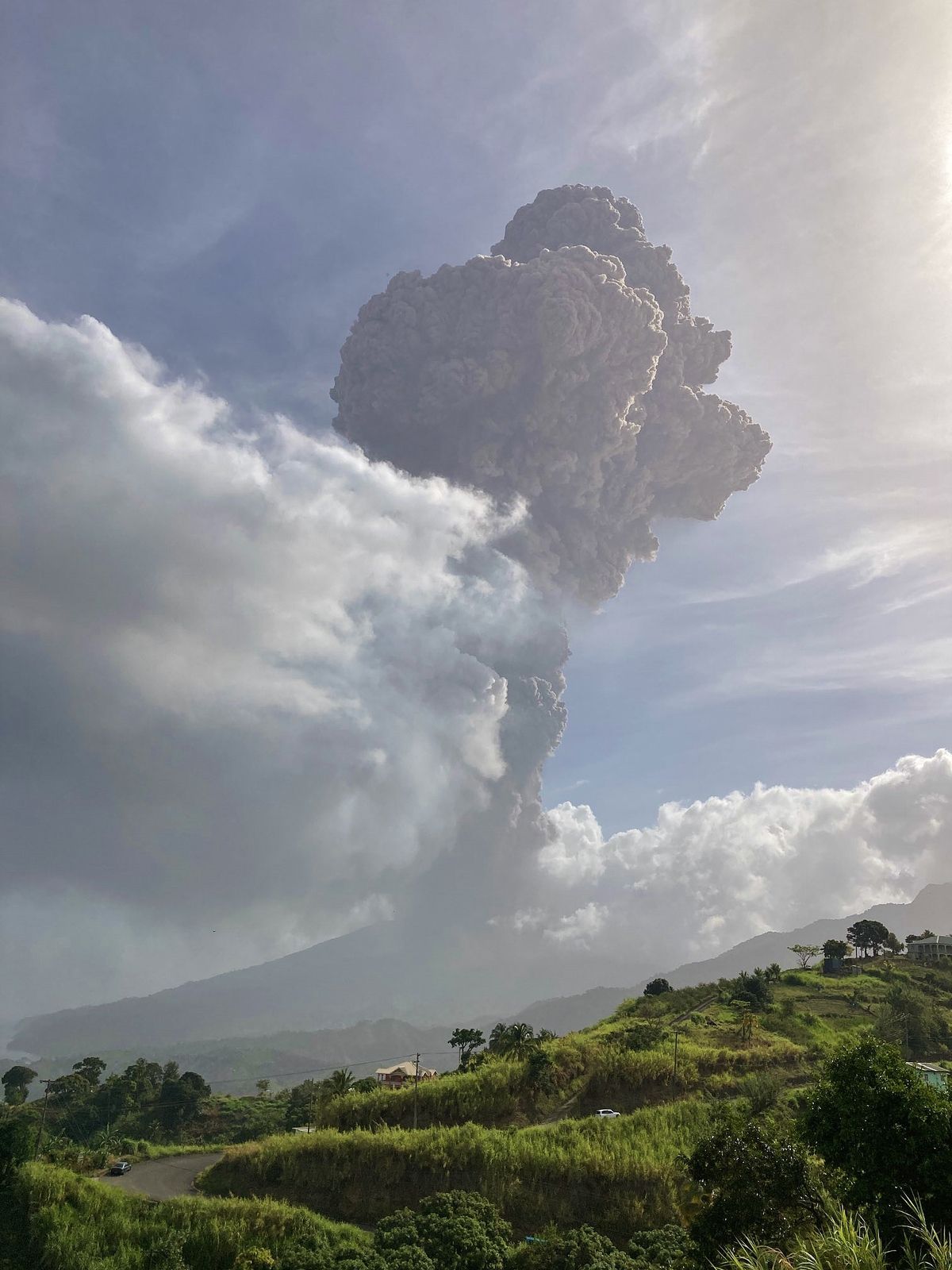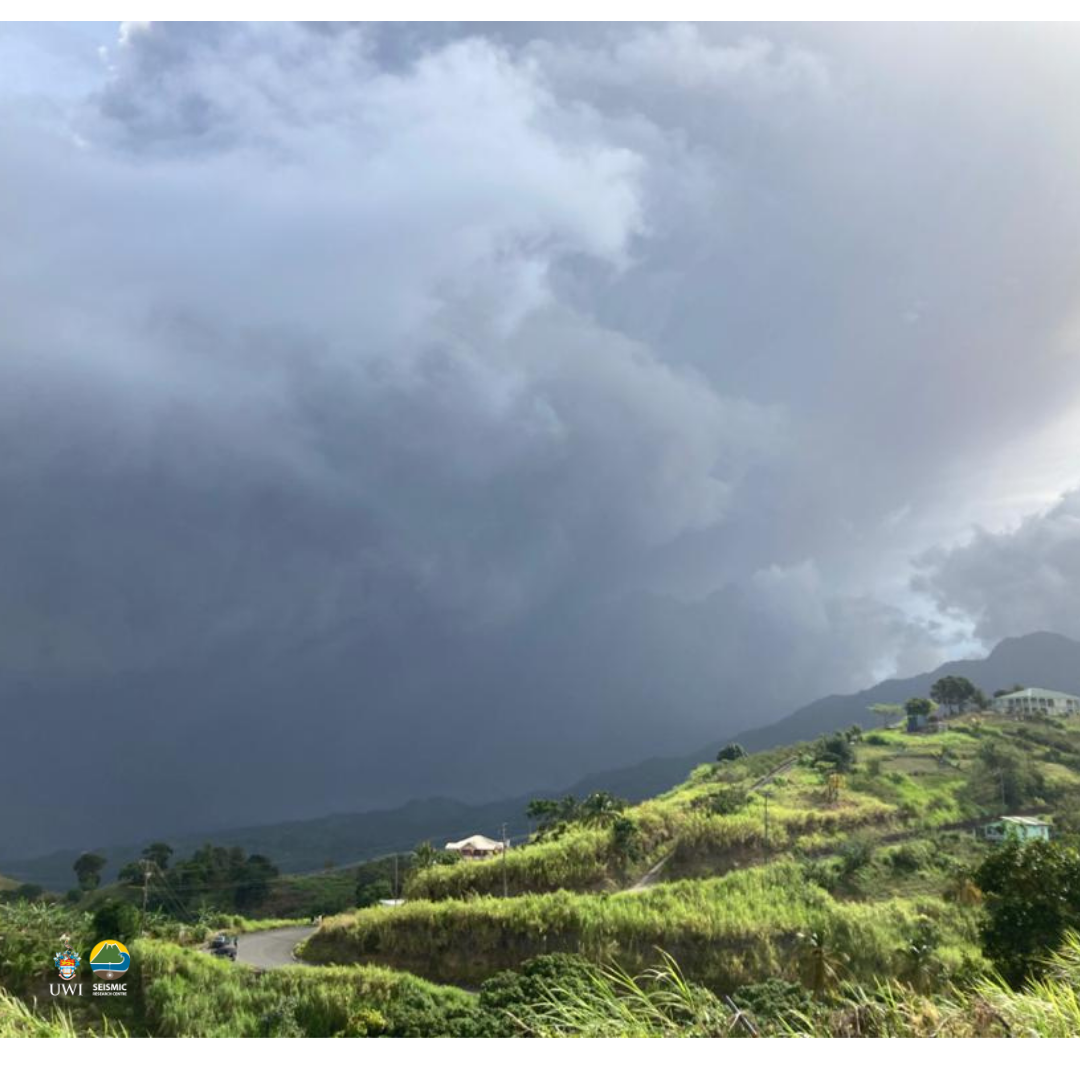 St. Vincent -  la Soufrière enters an explosive eruptive phase this April 9 at 8:41 am local - photos R. Robertson / UWI
In St. Vincent, the Belmont observatory confirms the start of an explosive eruptive phase in La Soufrière on April 9, 2021 at 8:41 am, accompanied by an ash plume at more than 8,000 meters. The ashes of the plume drift towards the east of the island.
The explosion follows the current effusive eruption and the rapid height expansion of its dome on April 8, with increased seismicity, justifying the order to evacuate the red zone.
Ash fallout is recorded on the flanks of the volcano and the communities of Chateaubelair and Petite Bordel, as well as at the Argyle International Airport, and the general and immediate evacuation of the red zone is ordered.
This is the first explosive eruption at La Soufrière since 1979, although an effusive eruptive phase has been underway at the top since the end of December 2021.
A change in the character of a rash like this is not uncommon. Viscous andesitic lava like that from the new dome that had formed at La Soufrière can trap gases as new magma rises below, creating pressure that can lead to a more explosive style of eruption.
Sources: UWI-SRC & NEMO SVG
La Soufriere Eruption 9th.April.2021 currently Erupting on the most Northern End of St Vincent.. La Soufriere Volcano. 9th April2021 - Adventure Island SV video