Publié le par Bernard Duyck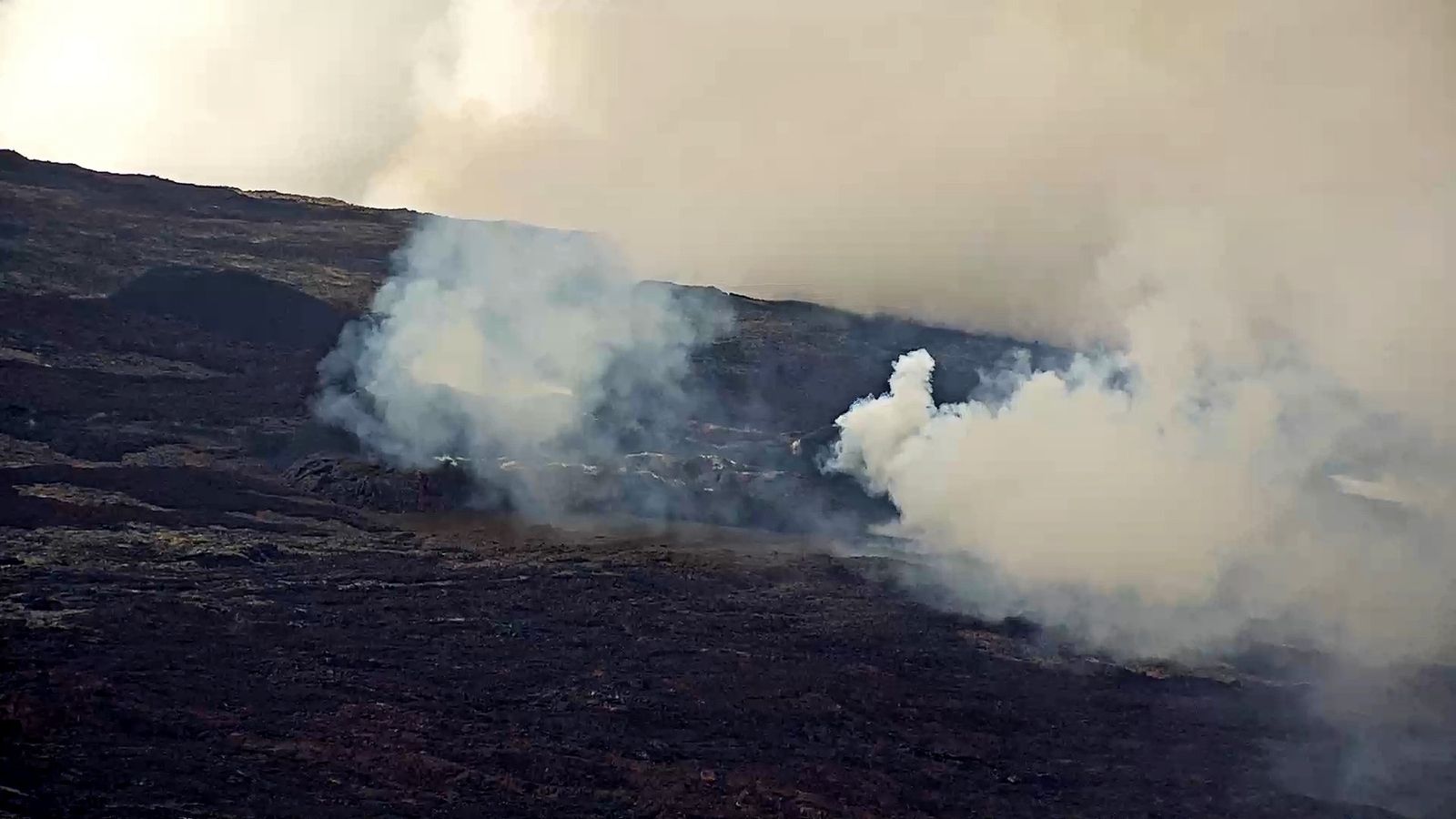 Piton de La Fournaise - 05.15.2021 / 1:32 p.m. - sustained degassing with active cones - IRT webcam - OVPF
At Piton de La Fournaise, since last overnight (01:00 UTC), the amplitude of the tremor has been varying periodically (oscillations). This type of tremor variation is generally associated with blowout purposes.
The images from the OVPF and OVPF / IRT cameras over the past 24 hours show that:
- the two cones are still active with degassing remaining sustained;
- the flow of lava at the exit of the eruptive vents, takes place mainly in tunnels up to the upper limit of the large slopes, where resurgences of lava are sometimes visible on the surface;
- the flow front progresses only very slowly in the Grandes Pentes.
Over the past 24 hours, 1 superficial volcano-tectonic earthquake (between sea level and the surface) has been recorded, located directly above the summit craters.
The CO2 fluxes in the soil are always increasing in the far field (Plains region). - Over the last 48 hours, no significant deformation has been recorded.
No estimate of lava flow could be established by the HOTVOLC platform (OPGC - Clermont Auvergne University), because the lava flow now almost entirely in a tunnel considerably limits the thermal radiation of the flow.
The Réunion Air Observatory (ATMO) recorded a concentration of sulfur dioxide (SO2) particles with the fixed air quality monitoring stations of Tampon (Bourg Murat) and Saint-Joseph (Grand Coude). "These substances can cause physical manifestations such as coughing, exacerbation of asthma, decreased breathing capacity or irritation, in high concentrations." indicates the prefecture in a press release published this Saturday afternoon.
Sources: OVPF & ATMO
In Santiuaguito / Guatemala, a lahar descends the Cabello de Ángel river, an tributary of the Nimá I river.
It consists of trunks and branches of trees, ashes and blocks of 1 to 3 meters in diameter, which generate vibrations of the ground during the passage, recorded on the seismograms
Source: Insivumeh.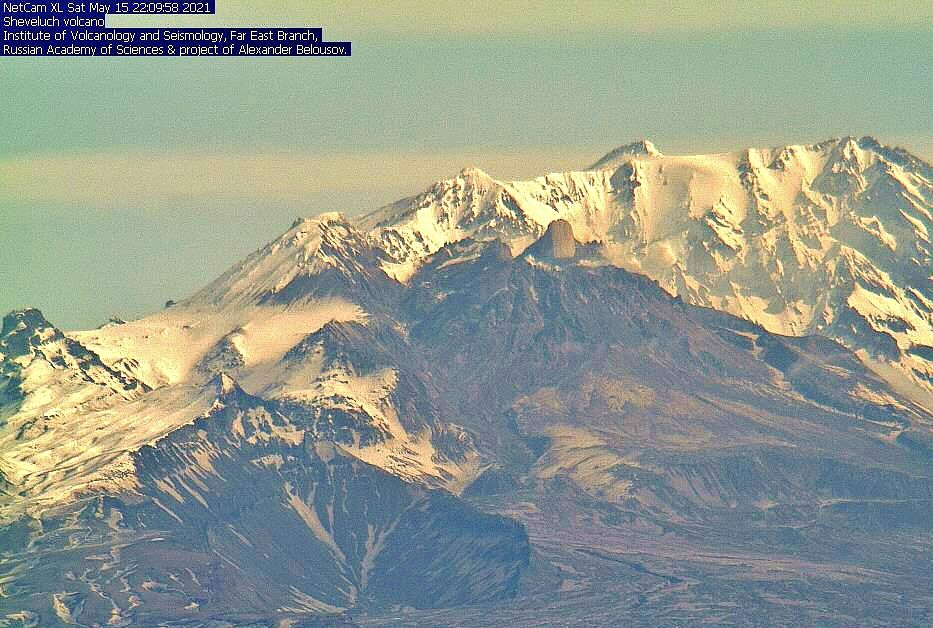 Sheveluh - Dolphin-2 lava block at the top of the lava dome of the volcano on 05.15.2021 / 10:09 p.m. - IVS FEB RAS webcam
At Sheveluch, the growth of the lava dome continues, a strong fumarole activity and an incandescence of the dome blocks accompany this process. KVERT satellite data showed a thermal anomaly above the volcano.
The aviation color code is orange.
Source: KVERT