Publié le par Bernard Duyck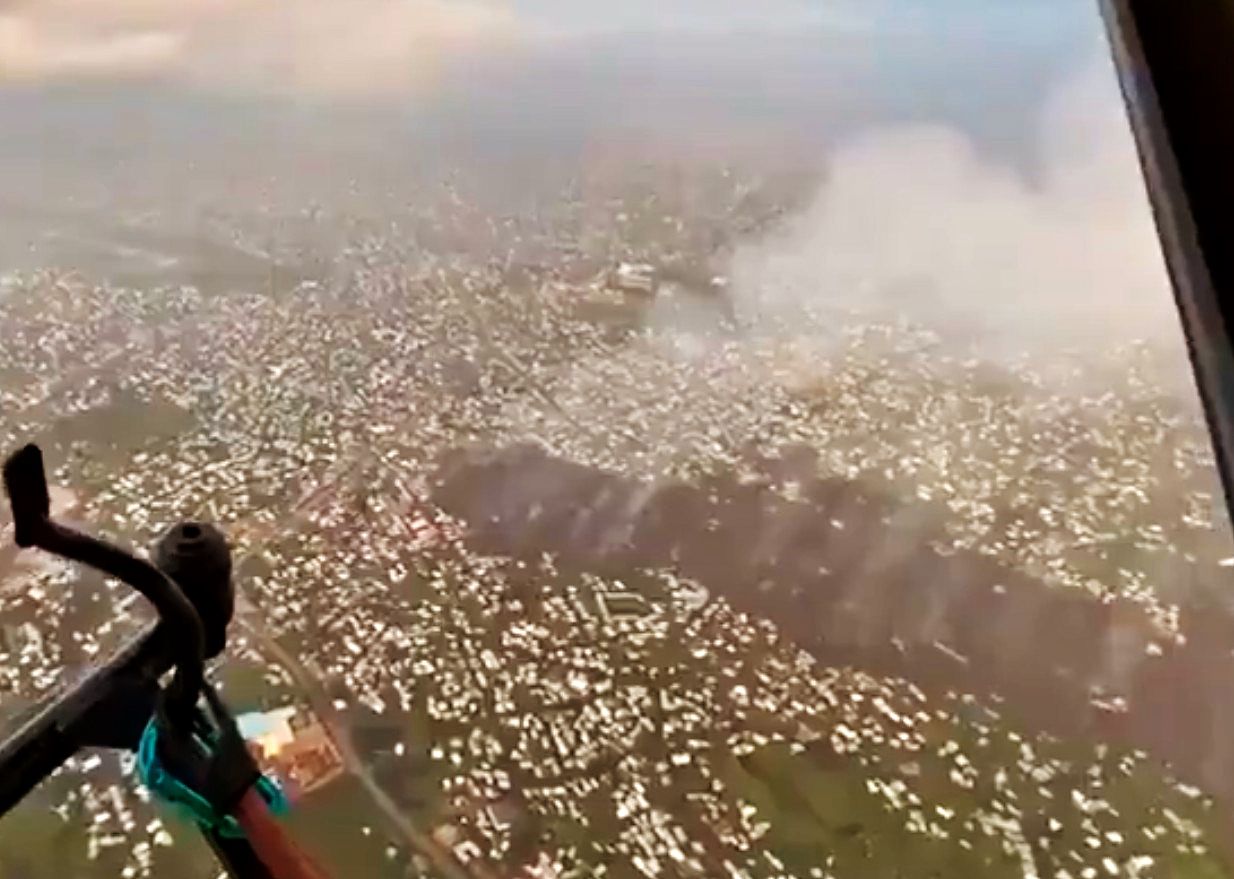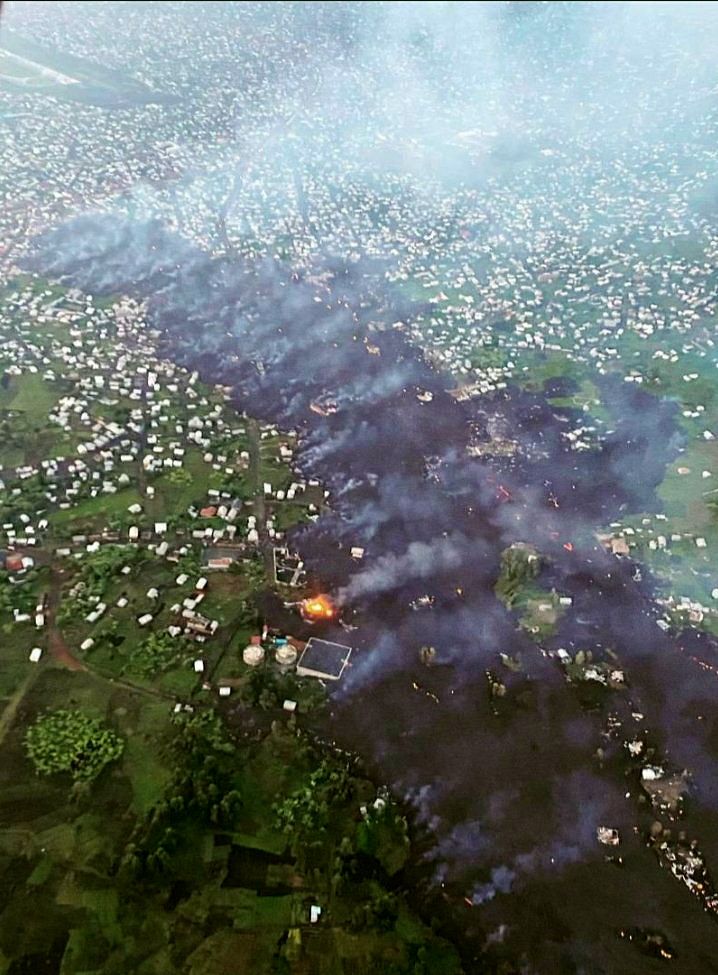 Nyiragongo - imprint of the lava flow on 23.05.2021 on the outskirts of Goma- photos Alliance Virunga & Albert Rudatsimburwa / Twitter
The lava flow from the Nyiragongo flank fissure eruption towards Goma stopped at Buhene, a few hundred meters from the city limits. The nearby airport was not affected. A separate lava flow that headed east over unpopulated land towards Rwanda also appears to have stopped.
The approximately 8,000 people who had crossed the Rwandan border, meanwhile, spent the night in the Rubavu stadium, in schools or in the street. They crossed the steaming lava flow of Kibati on their way home on Sunday.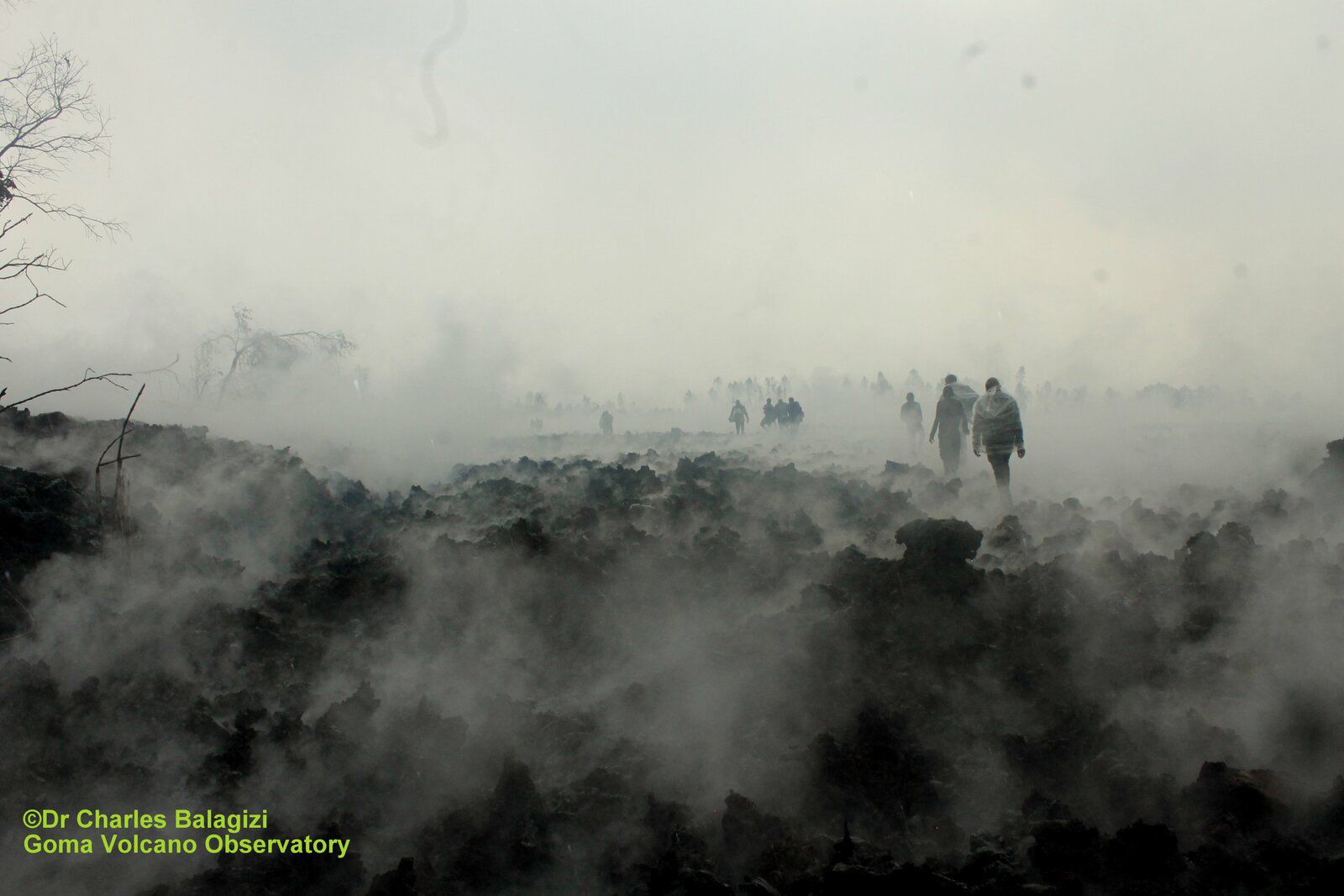 Nyiragono - 2021.05.23 - Nyiragongo - the inhabitants cross the smoking lava flow in Kibati to return to their house - photo Dr. Ch. Balagizi 23.05.2021
Still, authorities warned that the danger was not over and that seismic activity in the area could cause more lava flows.
Volcanologists from the OVG, which monitors Nyiragongo, have struggled to carry out basic checks on a regular basis since the World Bank cut funding amid allegations of embezzlement, although experts have said the timing of this eruption was impossible to predict.
Sources: RFI, Reuters Agency and Dr. Charles Balagizi / GVO
At Piton de La Fournaise, after a sharp drop in the volcanic tremor on May 23, and an activity mainly presenting degassing both at the level of the cones and of the lava field, in connection with the precipitation of recent days, the OVPF reports this May 24, theat the volcanic tremor stops around 2 a.m. local (23.05.2021 / 10 p.m. UTC); no recovery has been observed since. The eruption has stopped !
Sources: OVPF press releases dated 23 and 24.05.2021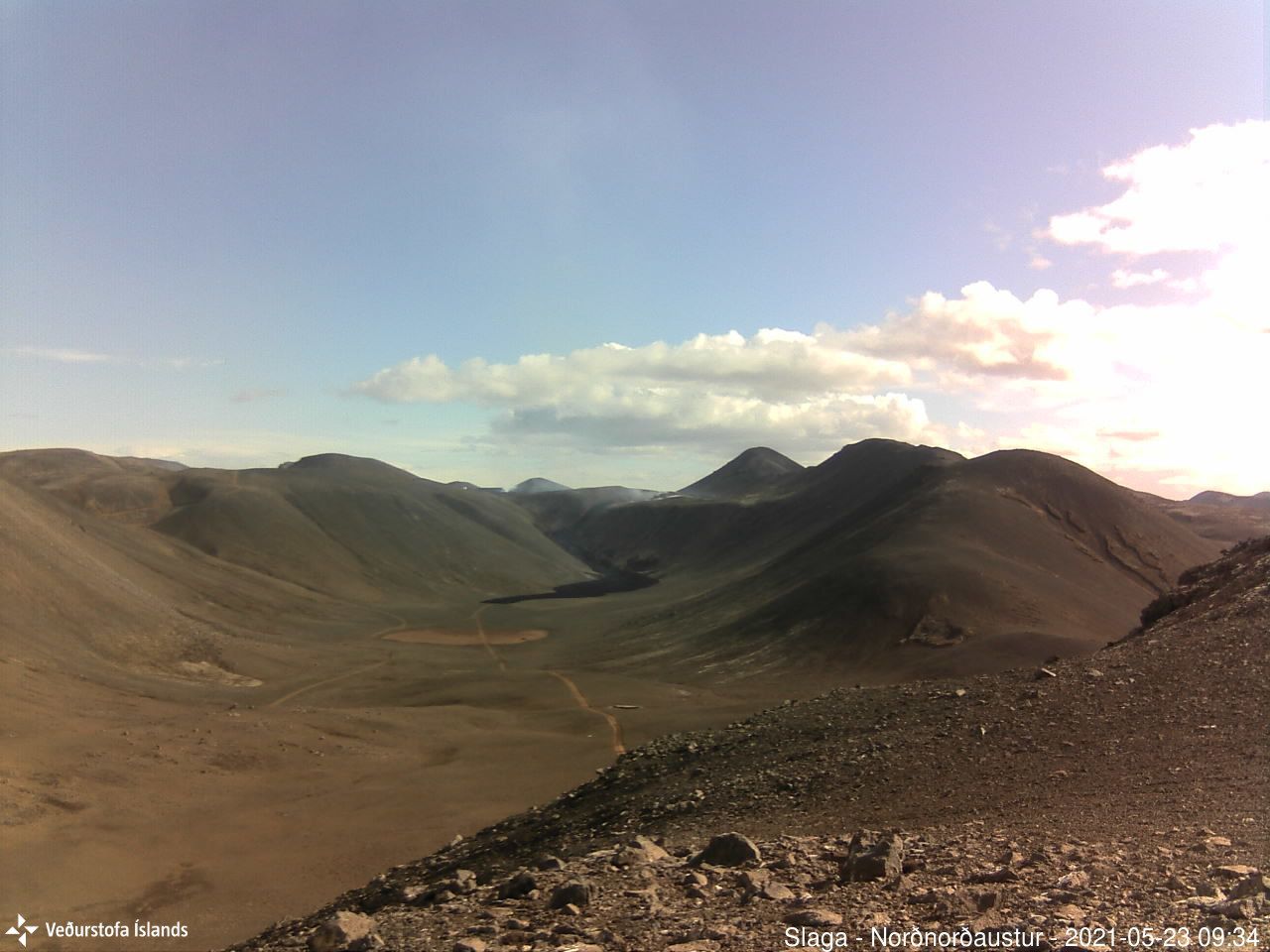 Eruption of Fagradalsfjall - Valley of Nátthaga - advance of the flow on 23.05.2021 / 09:34 - webcam slaga Norðnorðaustur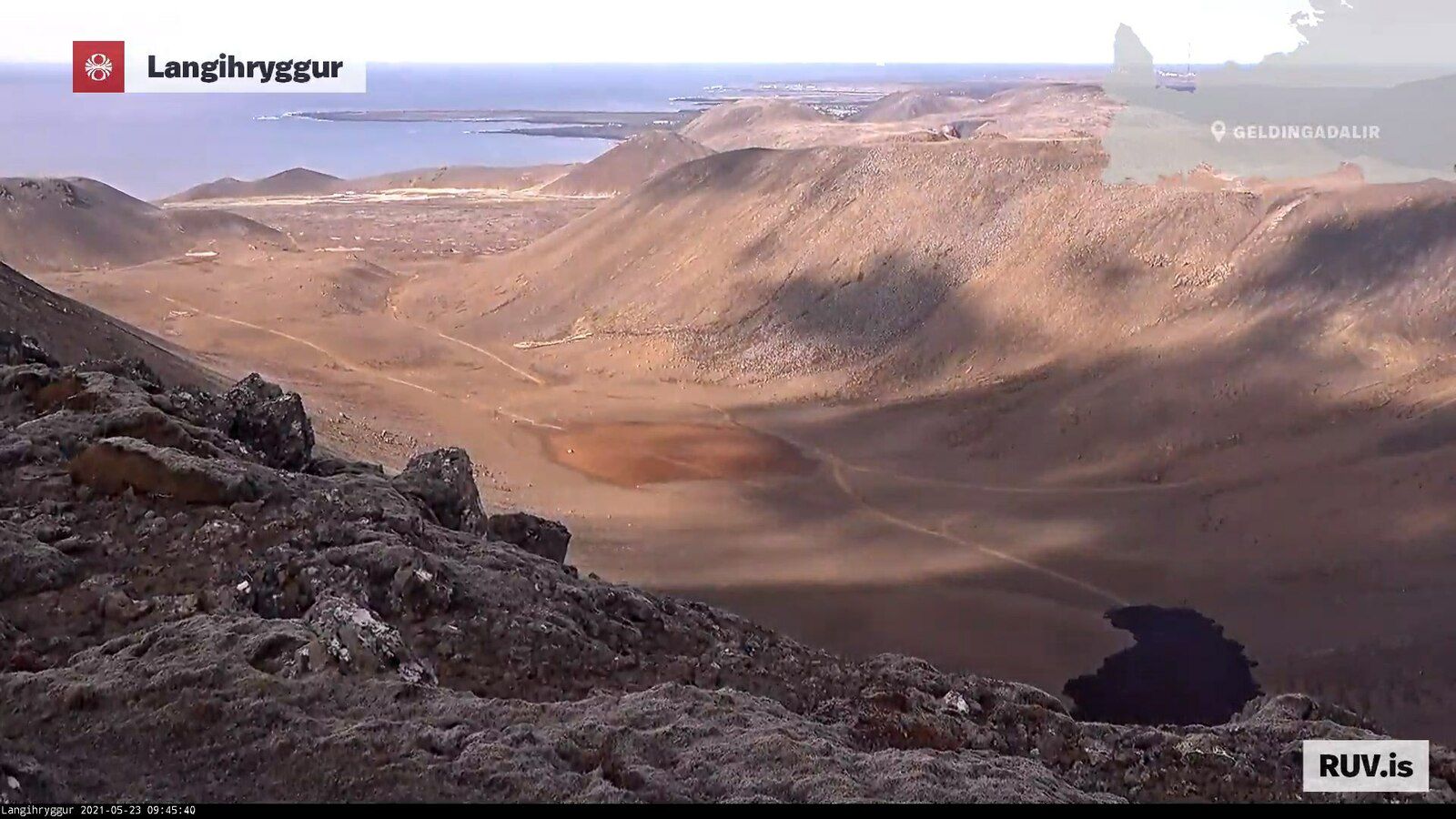 Eruption of Fagradalsfjall - Valley of Nátthaga - advance of the flow towards the sea on 23.05.2021 / 09:45 - Langihryggur webcam (reverse point of view compared to the previous photo)
In the Reykjanes Peninsula, the lava, after rapidly descending a drop of a hundred meters, now flows for about a kilometer in the flatter part of the Nátthaga Valley. It should spread out more slowly before passing the 15 meter lip at the southern end of the valley.
The western dam was also breached, without however presenting a massive discharge.
On May 24, the gaseous pollution will move northwards, around Keflavkik to pass over Snaefelness.
Sources: RUV, mbls, webcams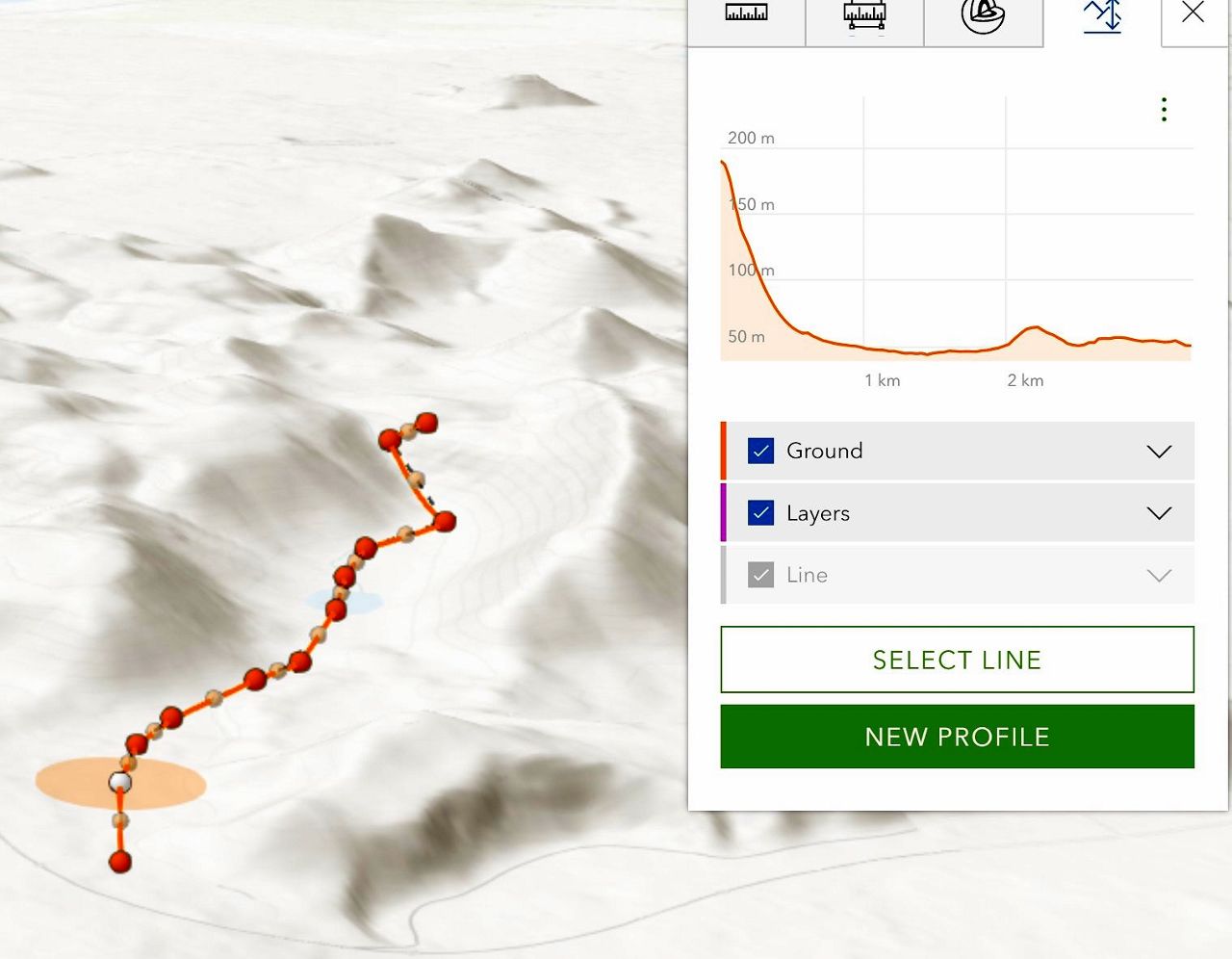 Eruption of Fagradalsfjall - Valley of Nátthaga - projection of the course of the flow and profile of the valley - Doc. Allister Hamill