Publié le par Bernard Duyck
The crater of the Caliente dome of Santiaguito presented this May 31 weak explosions, accompanied by ash plumes at 2,800m asl., dispersed over 5 km to the southwest.
The main activity remains lava extrusion, which generates avalanches of boulders on the western and southern flanks.
This activity can be the cause of pyroclastic flows in different barrancas, and / or lahars following the intense rains of these days.
Sources: Insivumeh and Conred
According to information shared by INSIVUMEH, during the weekend, the descent of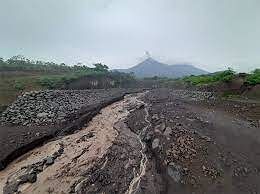 different lahars was observed in the tributaries of the barrancas Seca and Mineral, tributaries of the Pantaleon river, and in the Ceniza barranca, tributary of the Achiguate river. These lahars are linked to the heavy rainfall in the Fuego region.
A constant vigilance on the ravines and the main flanks of the volcanoes is recalled by the authorities.
Sources: Insivumeh and Conred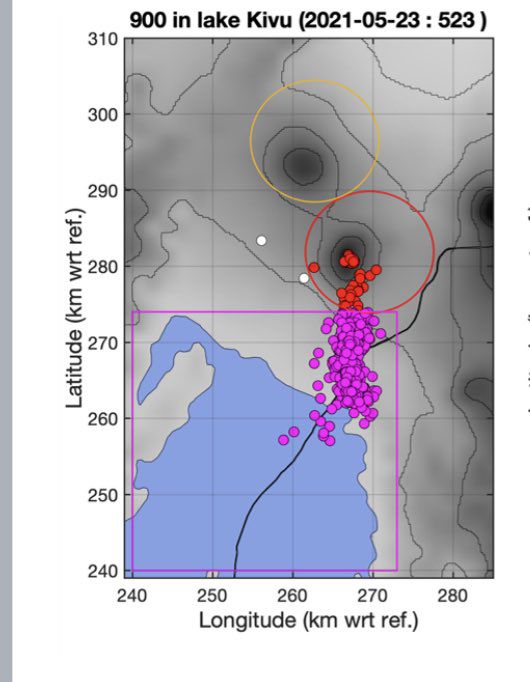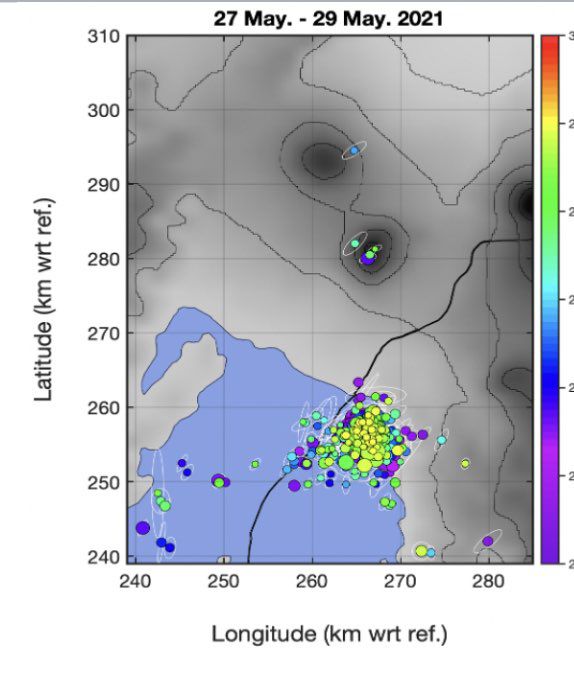 Nyiragongo eruption - Evolution of the number and location of earthquakes on May 23 and May 27-29, 2021
Current earthquake (seismicity) and ground deformation data as of May 31, 2021 continue to indicate the presence of magma under the urban area of ​​Goma with an extension below Lake Kivu.
Although there are still recorded earthquakes, their energy is generally lower. Their location and the direction of the GPS movements always indicate a halt or a pause in the spread of the magmatic intrusion to the south. A decrease in movement speeds measured by the GPS network still seems to confirm these observations. The physical impossibility of installing seismic or GPS stations in the lake does not allow precise detection of a possible rise of magma under the lake.
Following the displacement of the population, its consequent concentration, and the lack of drinking water, the risk of epidemic becomes an additional threat.
"The risk is high in this area where cholera is already endemic," Magali Roudaut, head of mission for Médecins sans frontières (MSF) in the DRC, told AFP.
Sources: Africa Museum / Georiska, UNOSAT & AFP