Publié le par Bernard Duyck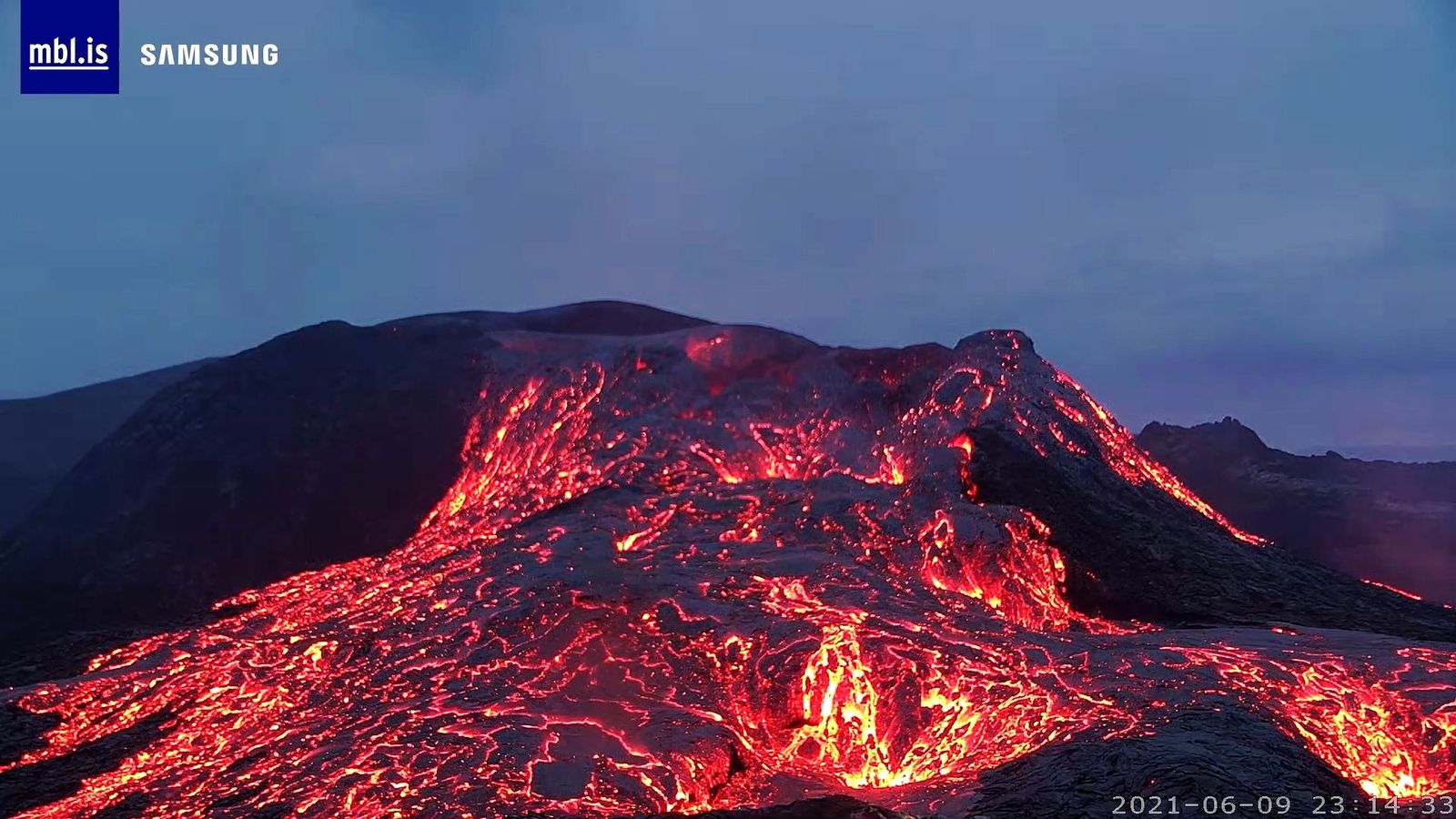 Fagradalsfjall, active eruptive vent - 06.09.2021 / 11:14 pm - waterfalls and rivers of lava - webcam mbls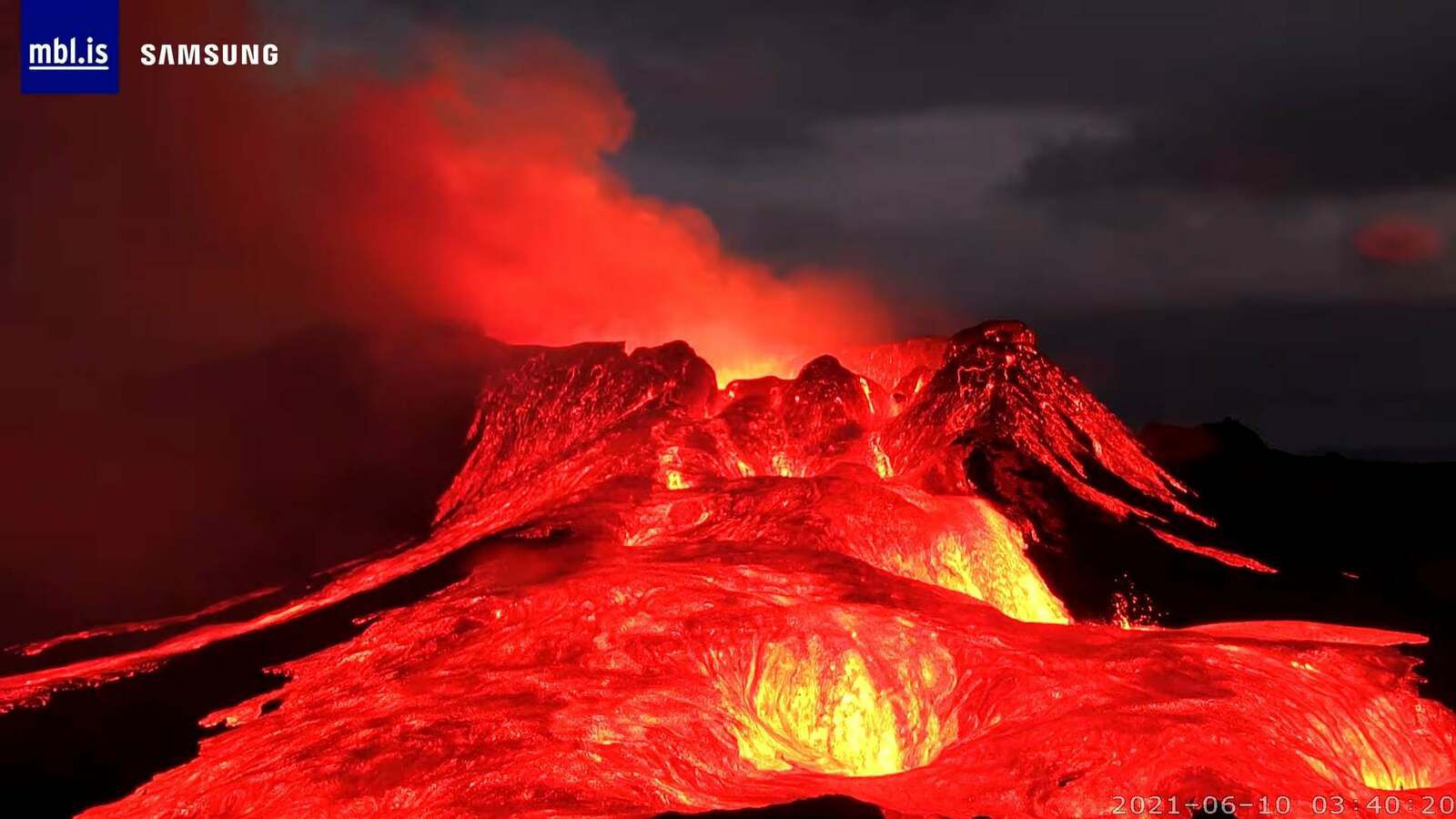 Fagradalsfjall, active eruptive vent - 06.10.2021 / 03:40 - waterfalls and rivers of lava - webcam mbls
According to Kristín Jónsdóttir, head of natural hazards monitoring at the Icelandic Met Office, changes took place on Thursday, June 10 at around 4 p.m. at the site of the Fagradalsfjall volcanic eruption.
The activity is no longer characterized by fountains at the crater, but rather cascades.
The pulsatile activity of the fountains, which has become the norm since May 2, has changed: the fountains have become smaller and more regular, to pass to a constant emission activity.
Overall lava production remains stable, however.
According to Icelandic experts, the observations of the evolutionary stage towards a shield volcano will be evaluated with the modern tools available today ... a first !
Lava thickness maps were born, and show that in some places the lava reached more than 100 meters thick ... a tower of more than 30 floors.
Sources: analyzes by Kristín Jónsdóttir / RUV and Szabolcs Harangi / FB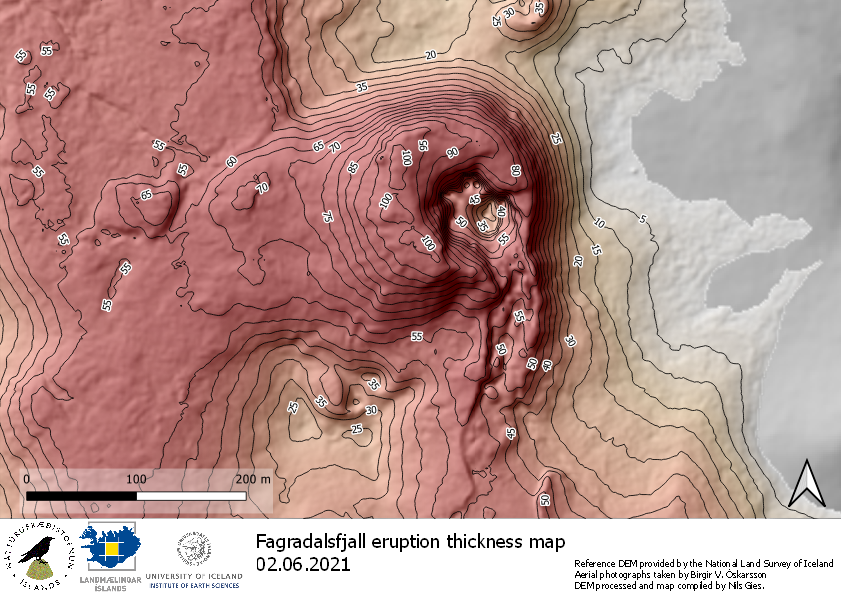 Fagradalsfjall - 02.06.2021 - Lava thickness maps of the Geldingadalir volcanic eruption - autors référenced / image down
HUGE LAVA FALLS - BEST SPACTACLE ON EARTH RIGHT NOW - Iceland Volcano Eruption - June 10, 2021 / Traveller In The Whole World
During the morning of June 9, 2021, plumes of water vapor and gas were observed at the Turrialba volcano ... phenomenon which gave it its name (white tower).
Recall that this occurs largely due to the presence of rainwater which, entering the crater and meeting the hot material, turns into water vapor which is then expelled forming these white columns that denote the presence of a lot of water vapor from gases.
Source: Ovsicori- UNA
In Poas, no eruption is reported.
Seismic activity is similar, compared to yesterday.
Frequent low amplitude earthquakes of 1 to 10 Hz are detected. The geodesic observations do not show any significant deformation of the volcanic building. Gas ratios are stable.
A note: a historic first, this June 9, with the flight over the hyperacid lake of Poas (temperature: 10 ° C - pH: 0.31) by a Matrice Pro 600 drone, dedicated to surveillance and research.
Sources: OVSICORI-UNA & LAGAT-UNA / Geospatial Innovation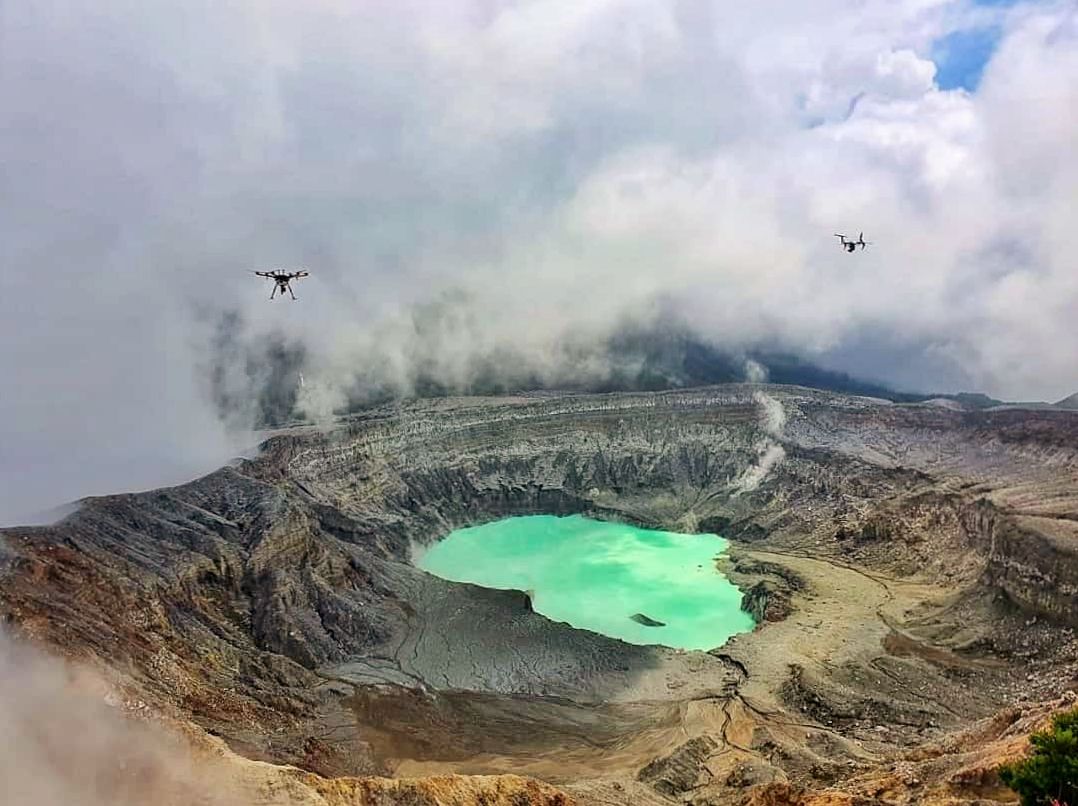 Poas - drones photo 09.06.2021 - Foto Manuel HC GEOINN / Geospatial Innovations - via Maria Martinez