Publié le par Bernard Duyck
The eruption continues on Suwanosejima.
The JMA noted on July 12 a plume of gas and ash at 3,000 meters above the active crater, and on July 14 at 2:18 p.m., a plume at 2,800 meters above the crater.
The ashes are scattered northwest of the crater, with falls over the village of Toshima.
Bombs can fall in an area of ​​2 km radius to the north.
Source: JMA
The aviation color code was increased to Orange and the volcanic alert level to Watch on July 12 at Semisopochnoi, due to the occurrence of a continuous volcanic earthquake and detections of explosive activity on sensors Newly installed local infrasound.
Satellite observations on the afternoon of July 13 showed emissions from a cloud of volcanic gas (SO2), possibly containing volcanic ash. The emissions occurred for tens of minutes beginning at around 2100 UTC (1300 AKDT) and produced a low-level cloud that moved south to an altitude of less than 1,500 meters asl.
The volcanic tremor continued for several hours yesterday afternoon before dropping to low levels. No additional gas / ash emissions were observed in satellite data or detected on the local infrasound network.
Source: AVO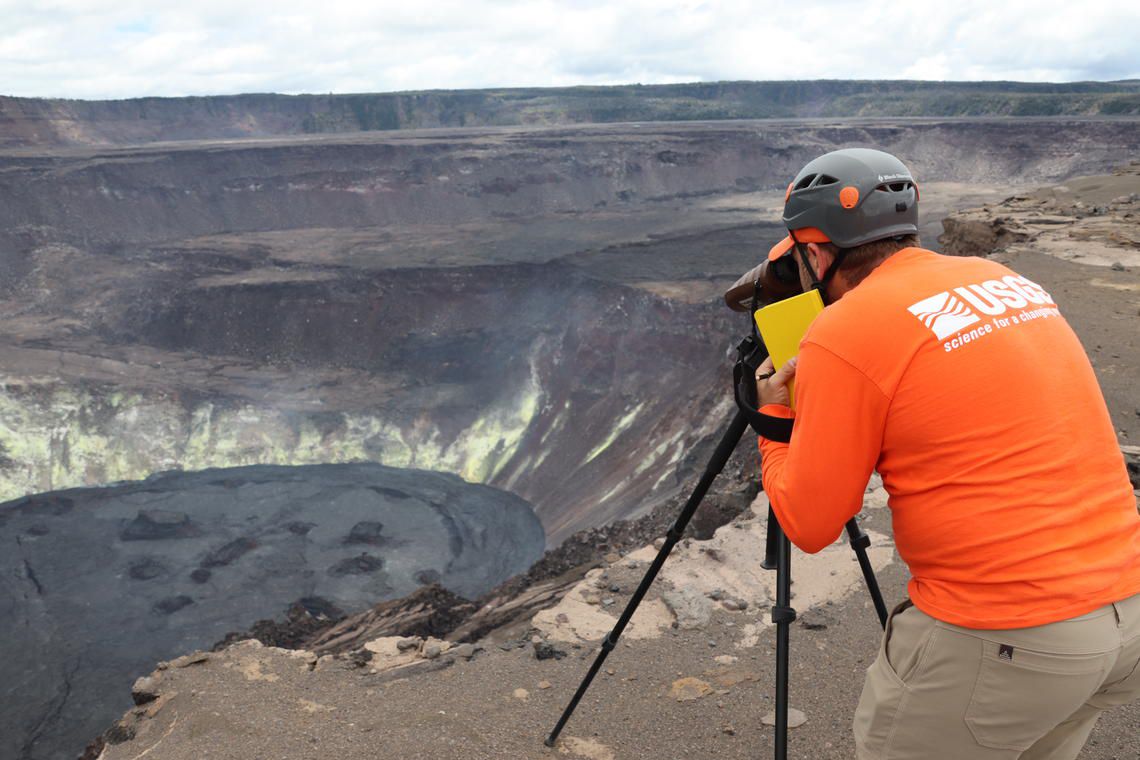 Kilauea - Halema'uma'u - laser rangefinder measurements to study the surface of the solidified lava lake at Halema'uma'u, at the top of Kīlauea. - Mr. Patrick USGS 09.07.2021
The Kīlauea volcano is not currently erupting.
No surface activity has been observed by field crews or on webcam images since May 23, 2021. Seismicity has slowly increased in recent weeks in the summit region, with continued summit inflation in recent months .
Summit tiltmeters have recorded two cycles of deflation-inflation over the past week, along with continued gradual inflation. Continuing inflation was also recorded by the summit's GPS instruments; however, the tilt and GPS movement pattern indicates that the center of inflation may have shifted slightly towards the southern part of the caldera.
Seismicity has slowly increased in recent weeks, although it has yet to reach the levels seen immediately before the December 2020 eruption.
Sulfur dioxide emission rates remain slightly high.

Current volcanic alert level: Advisory
Current Aviation Color Code: Yellow
Source: HVO 13.07.2021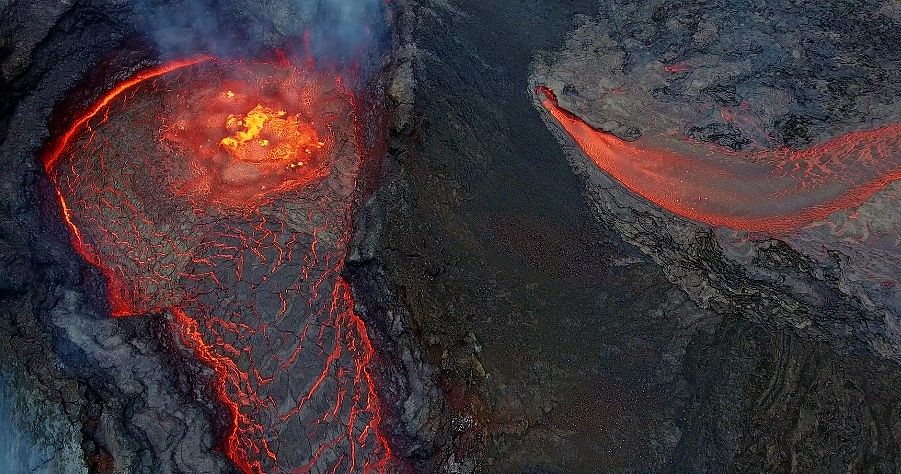 Geldingadalur crater - photo 07.12.2021 / Volcanology and Natural Hazard Group, University of Iceland. in Iceland Review
At Fagradalsfjall, it seems that morphological changes have taken place at the active crater in Geldingadalur and that a new channel has formed for the lava towards Meradalur ... all this in the absence of news through the usual channels, presumably due to bad weather conditions.
The variations of the tremor remain important.
Sources: webcams