Publié le par Bernard Duyck
At Merapi, avalanches of incandescent lava were observed in the southwest and southeast with a maximum slide distance of 800 to 1,800 m. White smoke from the main crater was observed with moderate to thick intensity, around 100-200 m.
Thanks to the seismographic recordings of June 30, 2021, it was recorded:
- 17 earthquakes of pyroclastic avalanche flows
- 377 avalanche / collapse earthquakes
- 28 blast / emission earthquakes
- 4 hybrid / multiphase earthquakes
- 1 distant tectonic earthquake
Based on the Mount Merapi activity report, the observation period of June 30, 2021 at 12 p.m. - 6 p.m. WIB, there were 9 hot avalanches with a maximum amplitude of 60 mm and a maximum duration of 128 seconds.
In total, 8 hot avalanche clouds slide southeast (upstream of Kali Gendol) with a maximum slide distance of 1,000 m, and 1 hot avalanche cloud with a maximum slide distance of 1,300 m . towards the southwest.
The activity level remains at 3 / siaga.
Source: PVMBG & BPPTKG
During the last 24 hours, the Taal Volcano Network recorded 10 volcanic earthquakes, including 8 low frequency volcanic earthquakes and 2 volcanic earthquakes with durations of forty to one hundred and ten seconds, and a bottom tremor of low level which has persisted since April 8, 2021.
High levels of volcanic sulfur dioxide or SO2 gas emissions and vapor-rich plumes that reached up to two thousand (2000) meters high and drifted southwest were observed from the main crater. of Taal.
Sulfur dioxide (SO2) emissions were on average 6,685 tonnes / day as of June 30, 2021. The levels on June 29 were 8,982 tonnes / day and those on June 28 were 14,326 tonnes / day.
Additionally, some Vog has been observed above the Taal Caldera.
Based on ground deformation parameters from electronic tilt, continuous monitoring by GPS and InSAR, Taal Volcano Island began to deflate in April 2021 as the Taal region continues to undergo expansion. very slow since 2020. These parameters generally indicate that magmatic disturbances continue to occur at shallow depth. under the building.
Update : This serves as notice for the raising of the alert status of Taal from Alert Level 2 (increasing unrest) to Alert Level 3 (magmatic unrest). At 1516H (3:16 PM) PST, Taal Volcano Main Crater generated a short-lived dark phreatomagmatic plume 1 kilometer-high with no accompanying volcanic earthquake.
Sources: Phivolcs and Sentinel-5P Tropomi / Adam Platform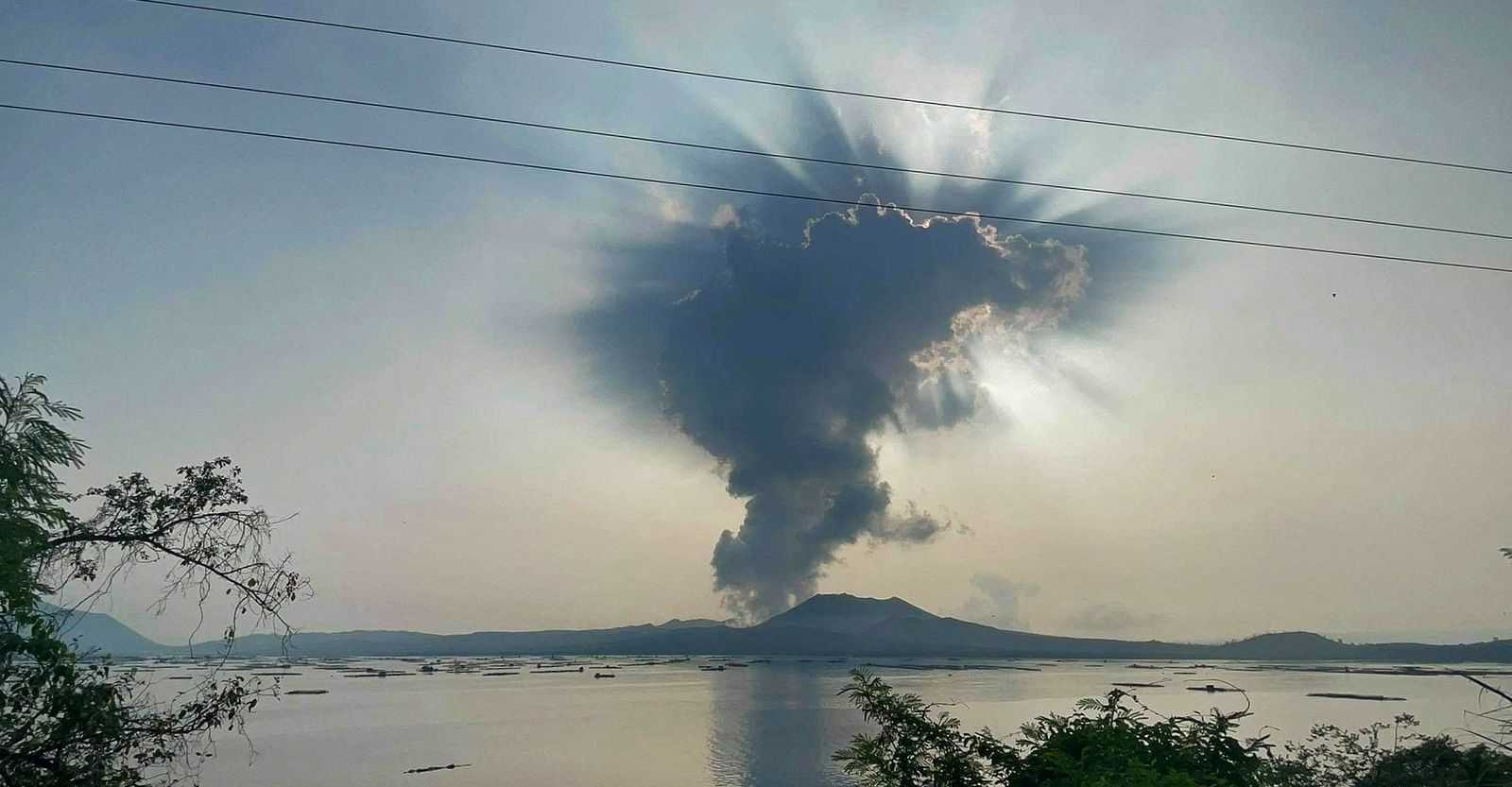 2021.07.01 Taal - gas and steam plume - photo Seys Marasigan / Seys Channel - via Philippine Weather System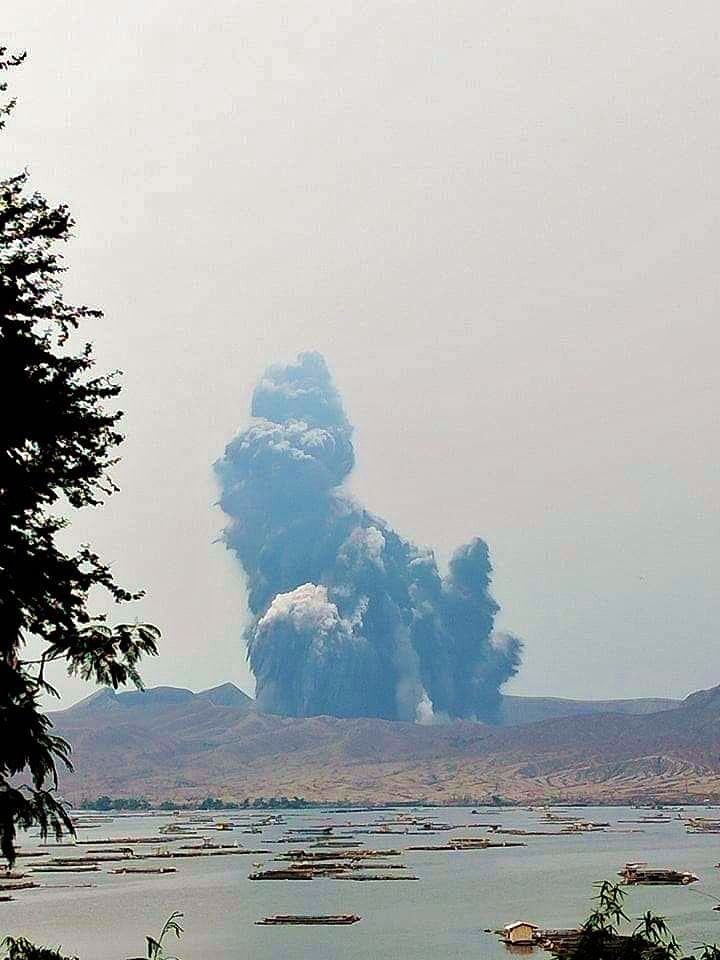 UPDATE 2021.07.01 - Taal - kilometer-high short-lived dark phreatomagmatic plume without volcanic earthquake - via Trizh Twitter
The Kīlauea volcano is no longer erupting. No surface activity has been observed by field teams or webcam images since May 23, 2021. The surface of the lake is completely covered by a solidified lava crust.
Seismicity has slowly increased in recent weeks in the summit region, with continued gradual summit inflation in recent months. Sulfur dioxide emission rates remain slightly high. It is possible that the Halema'uma'u vent will resume its eruption or that the Kīlauea will enter a longer period of quiescence before the next eruption.
The most recent sulfur dioxide (SO2) emission rates, measured on June 16, 2021, were 70 tonnes per day (t / d) (update). SO2 emission rates approach the levels associated with the non-eruptive period from late 2018 to late 2020 (30-35 t / d) and are significantly lower than the emission rates which were on average above 800 t / d from mid-February to mid-April. Summit tiltmeters have recorded three cycles of deflation-inflation over the past week, as well as continued gradual inflation in recent months. Seismicity has increased slowly in recent weeks, with a small swarm of earthquakes in the summit region on June 23.
Even with reduced effusion rates and no signs of lava lake activity, conditions around Halema'uma'u Crater remain dangerous.
The current Volcanic Alert Level is ADVISORY and the current Aviation Color Code: YELLOW
Source: HVO-USGS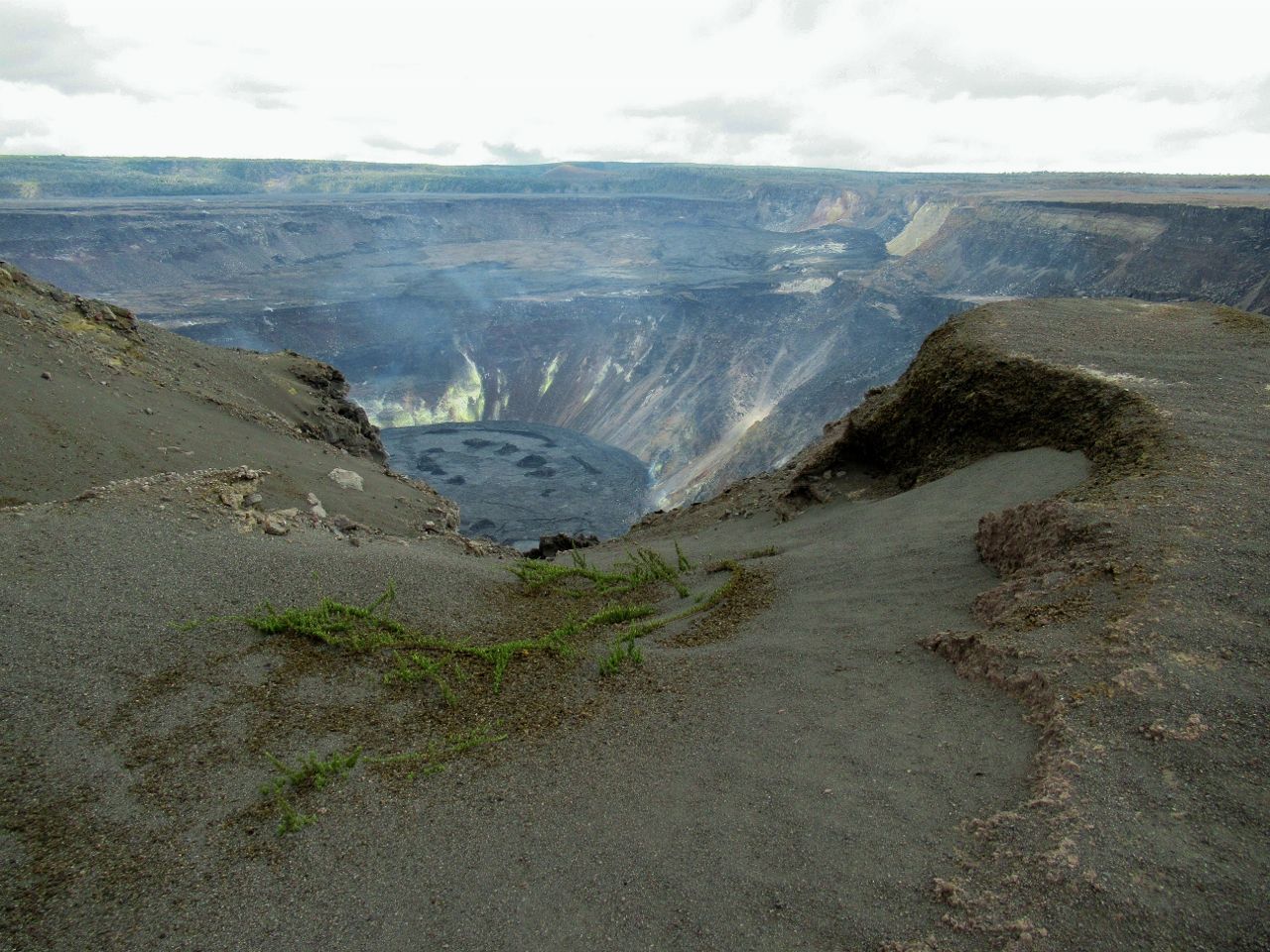 Bluish gas is visible over the lava lake of Halema'uma'u Crater in this image taken from the southwest rim on June 25, 2021 at 12:37 p.m. HST. Although the eruptive activity has paused at the summit of Kīlauea, gases rich in sulfur dioxide can still be seen emanating from the lava lake, mainly along the northern margin, but also at the western vent and along the southern margin. - USGS photo taken by J.M. Chang.
Ash emissions were identified on a satellite image today at Sarychev peak in the central Kurils.
The ash plume reached an altitude of 3,048 m and extended about 30 km west-northwest of the volcano.
Satellite images from June 12, 23, 25 and 29 measured thermal anomalies in the summit crater.
Therefore, the alert level for the volcano has been raised to "yellow" today.
Source: SVERT / Sakhalin Volcanic Eruption Response Team volcano activity update 30 June 2021