Publié le par Bernard Duyck
This Sunday, July 18 at 7:17 p.m. local time (11:17 UTC), the monitoring stations installed in the vicinity of the Nevados de Chillán volcanic complex recorded an earthquake associated with fluid dynamics in the volcanic system (Long Period).
The explosive activity continues; a VAAC Buenos Aires advisory mentions a plume of ash and gas at an altitude of 4,300 meters moving north for 10 km.
Sources: Sernageomin & VAAC Buenos Aires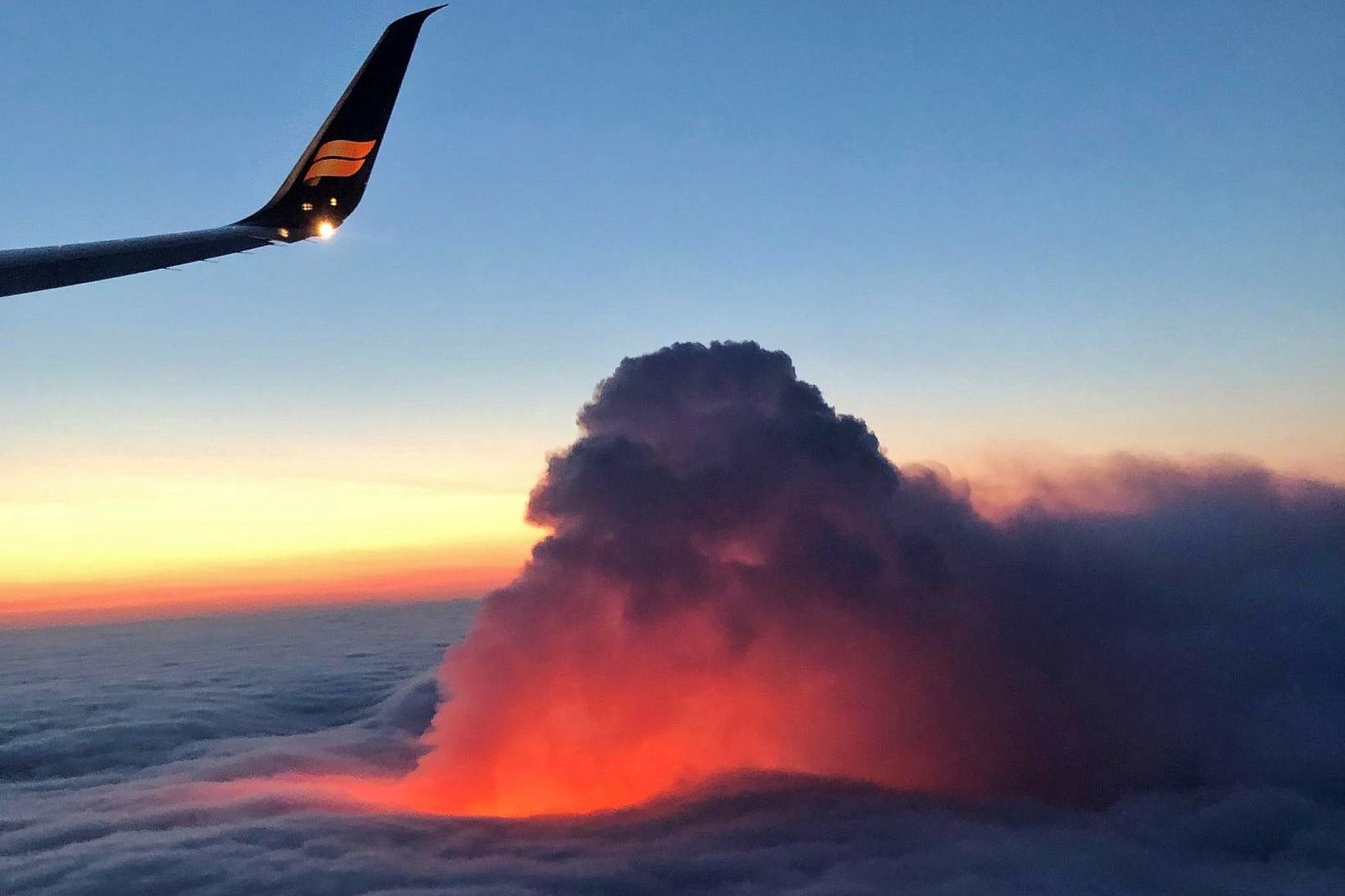 Eruption at Fagradalsfjall - the incandescence visible above the clouds on 17.07.2021 / 02h - Icelandair flight via mbls / Gunnhildur
The eruption continues in Fagradalsfjall, always more visible around midnight and early in the day.
The tremor is marked by fluctuations. Spattering and overflows of lava are responsible for the flows that are heading towards Meradalur.
Some pollution from the eruption was detected in the capital region on July 18, due to SO2 and sulfate particles (SO4). It does not come directly from the eruption area, but is caused by an older cloud of gas returning overnight (RUV).
Sources: RUV, mbls, and photos from Jean-Michel Mestdagh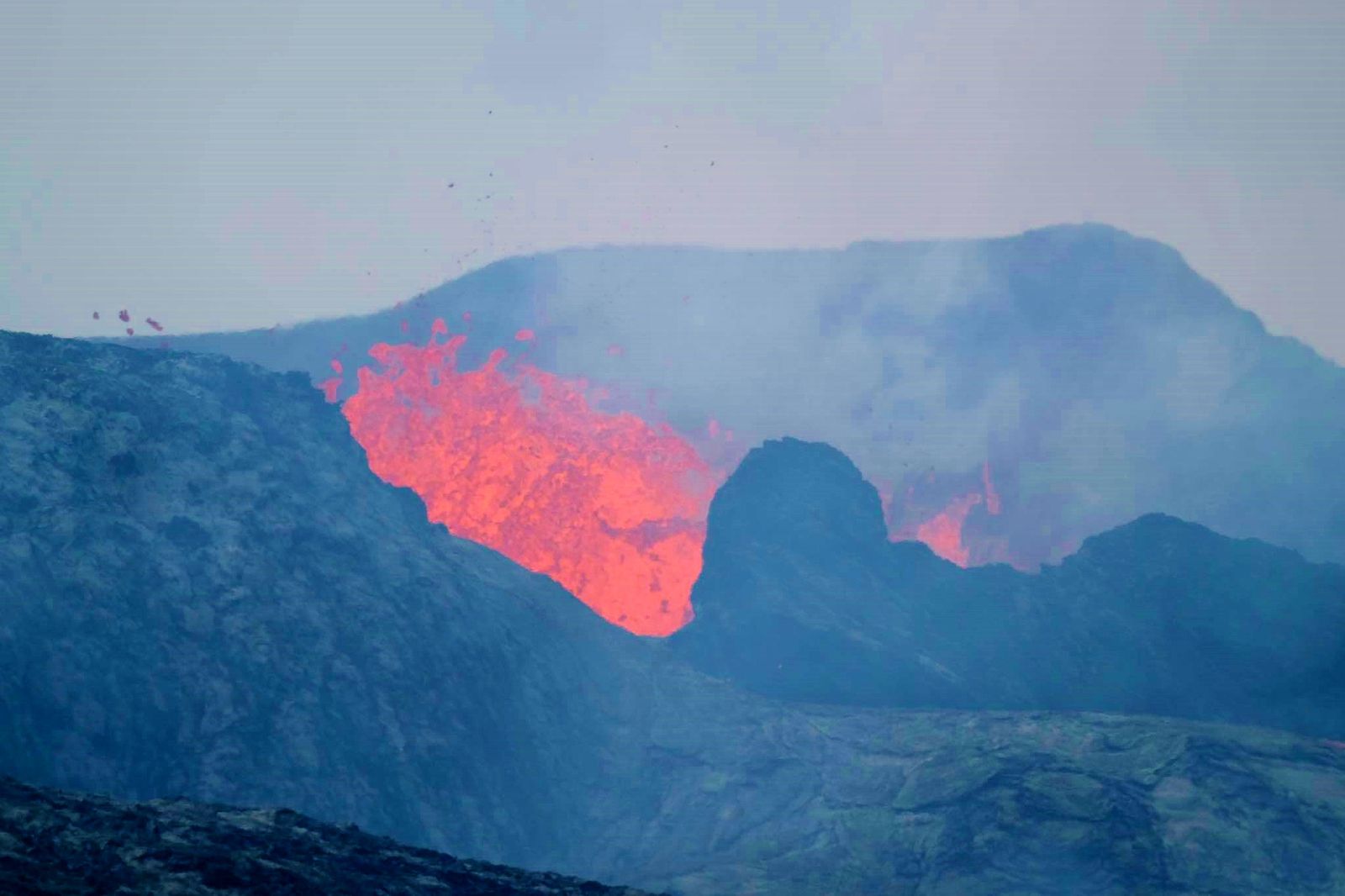 Fagradalsfjall - the active crater, seen from trail B in the fog - photo 07/18.2021 © Jean-Michel Mestdagh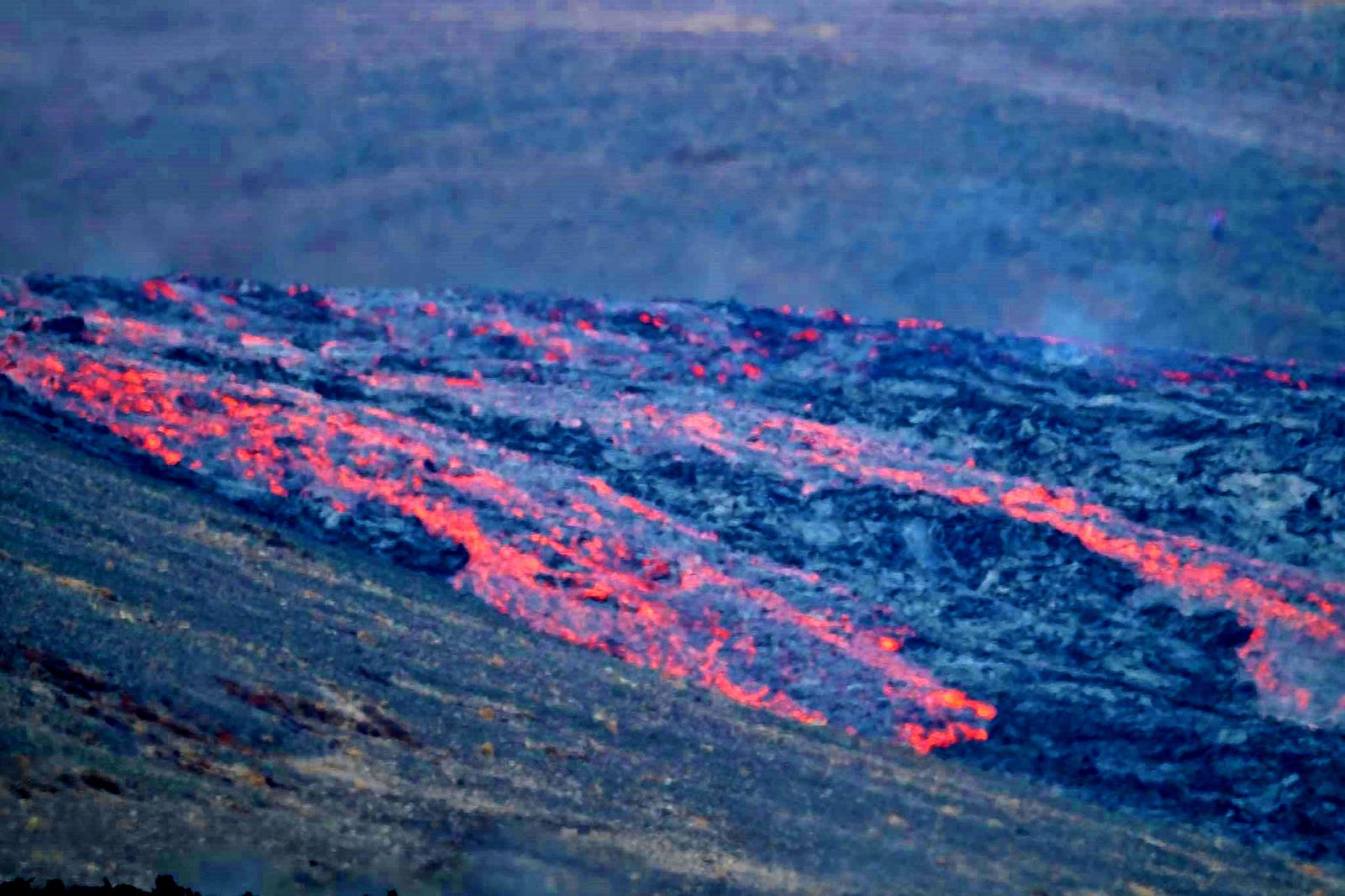 Fagradalsfjall - lava flows, views from trail B in the fog - photo 07/18.2021 © Jean-Michel Mestdagh
Fagradalsfjall eruption - Meradalur - 07/18.2021 / 00h - 24h - video timelapse mbls