Publié le par Bernard Duyck
After an increase in the Etna tremor in average values ​​on August 7 in the evening, it did not really drop.
On the contrary, it gradually rose on the evening of August 8 to produce at the level of the southeast crater beautiful bubbles exploding with "boati", lava fountaining, an impressive plume, and a lava flow on early hours of August 9.
The climax ended around 6 a.m. on August 9.
More unusual, a new mouth opened at the eastern base of the southeast crater, at 07:41 local time, with emission of volcanic sand towards the Valle del Bove (communication from Pippo Scarpinati).
Sources: Pippo scarpinati, Gio Giusa and Boris Behncke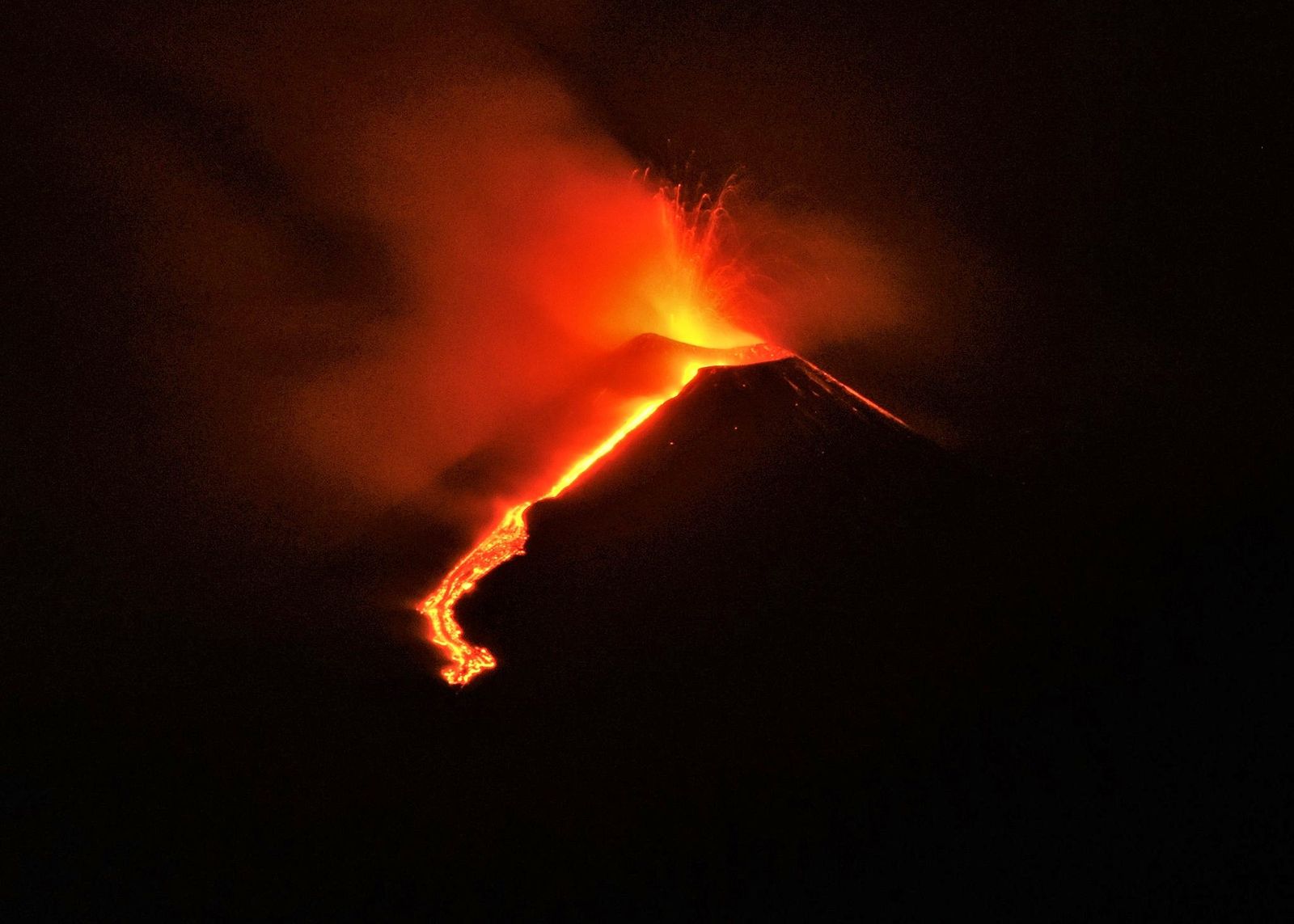 Etna SEC - Explosions and lava flow on 08/09/2021 - 03.35 am loc - photo courtesy of © Pippo Scarpinati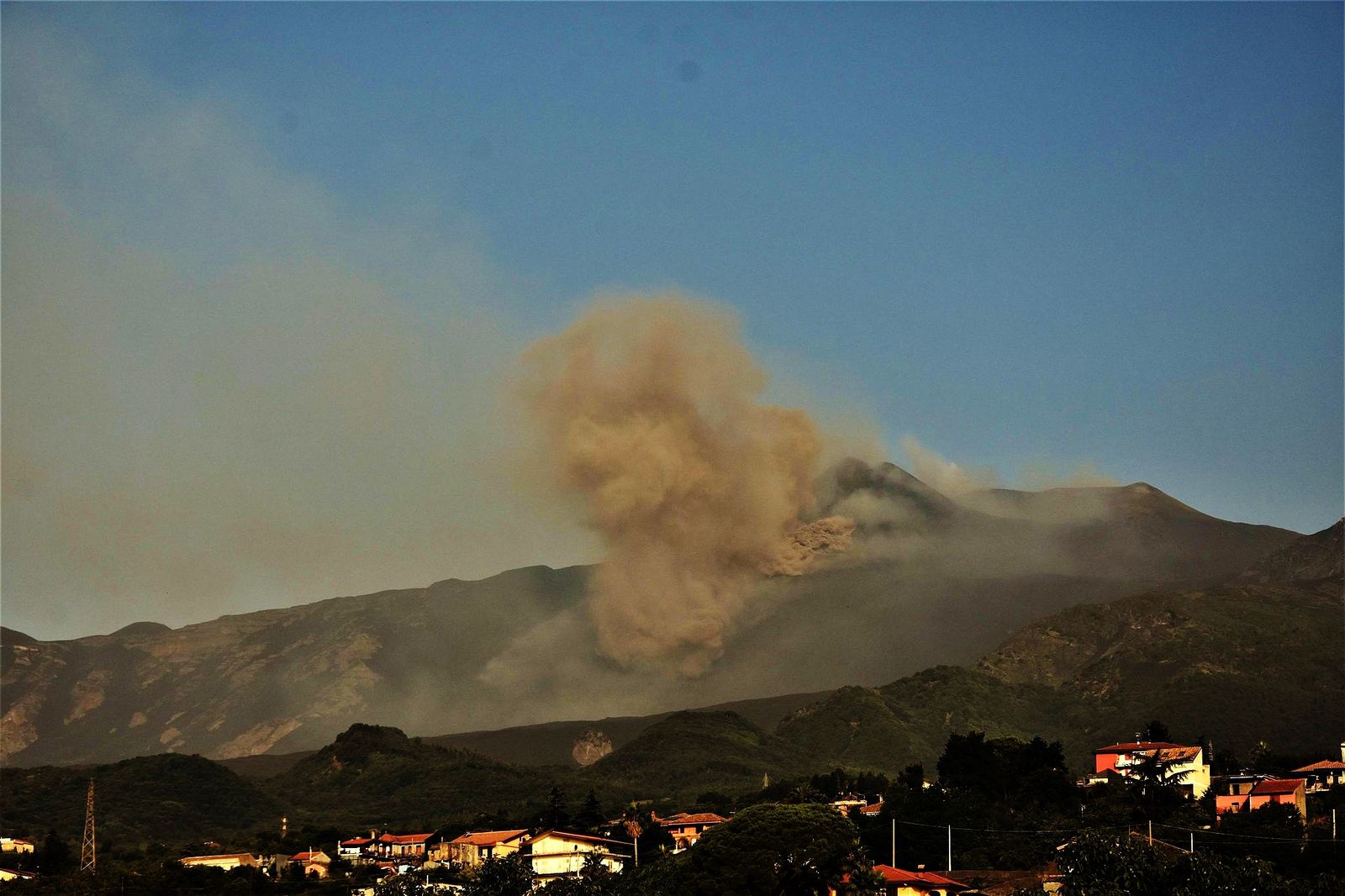 Etna - 08/09/2021 07:41 loc.- opening of a new mouth at the base of the SE crater and emission towards the Valle del bove - photo courtesy of © Pippo Scarpinati
During the last 24 hours, thanks to the monitoring systems of the Popocatépetl volcano, 30 exhalations have been identified, some of them accompanied by water vapor, volcanic gases and ash. In addition, 789 minutes of tremor were recorded, and an explosion at 2:58 a.m., due to weather conditions, its height and direction could not be determined.
On August 7 at 7:37 p.m., a volcano-tectonic earthquake with a calculated magnitude of 1.6 was recorded.
During the morning and at the time of this report, the emission of volcanic gases with a westerly direction is observed
CENAPRED recommends NOT TO APPROACH the volcano and especially the crater, because of the danger of falling ballistic fragments and, in the event of heavy rains, to stay away from the bottom of the ravines because of the danger of mudslides and waste.
The Popocatépetl Volcanic Warning Semaphore is in YELLOW PHASE 2.
Sources: Cenapred & webcams from Mexico
Volcano activity continues at moderately high levels, with moderate to strong explosions at the summit crater of On-take (Otake) NE of Suwanosejima.
The volcano sent pyroclastic material to about 1,700 m. above the crater. The volcanic ash is scattered in various directions, particularly to the west.
Explosions generated pyroclastic bombs and blocks ejected up to 500 meters from the crater.
An almost constant glow is visible from the summit crater at night detected by surveillance cameras.
Short-term electronic tilt monitoring recorded ground deformation on the western flank on July 15.
The JMA indicates that the ballistic impacts of the volcanic bombs could affect an area approximately 1 km away from the main crater.
Source: JMA report