Publié le par Bernard Duyck
At Fagradalsfjall, around 6 p.m. on August 21, 2021, a breach opened in the southern lip of the active crater. Lava quickly rushed through this opening and began to flow to the south.
Lava is now starting to descend into Nátthaga from Meradalur. This is the first time that a visible flow has descended into the valley since the end of June.
Fagradalsfjall rash - activity changes - video Green Island Vid. - August 21, 2021 around 2:00 p.m.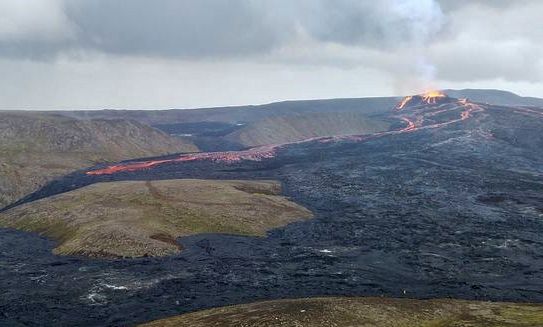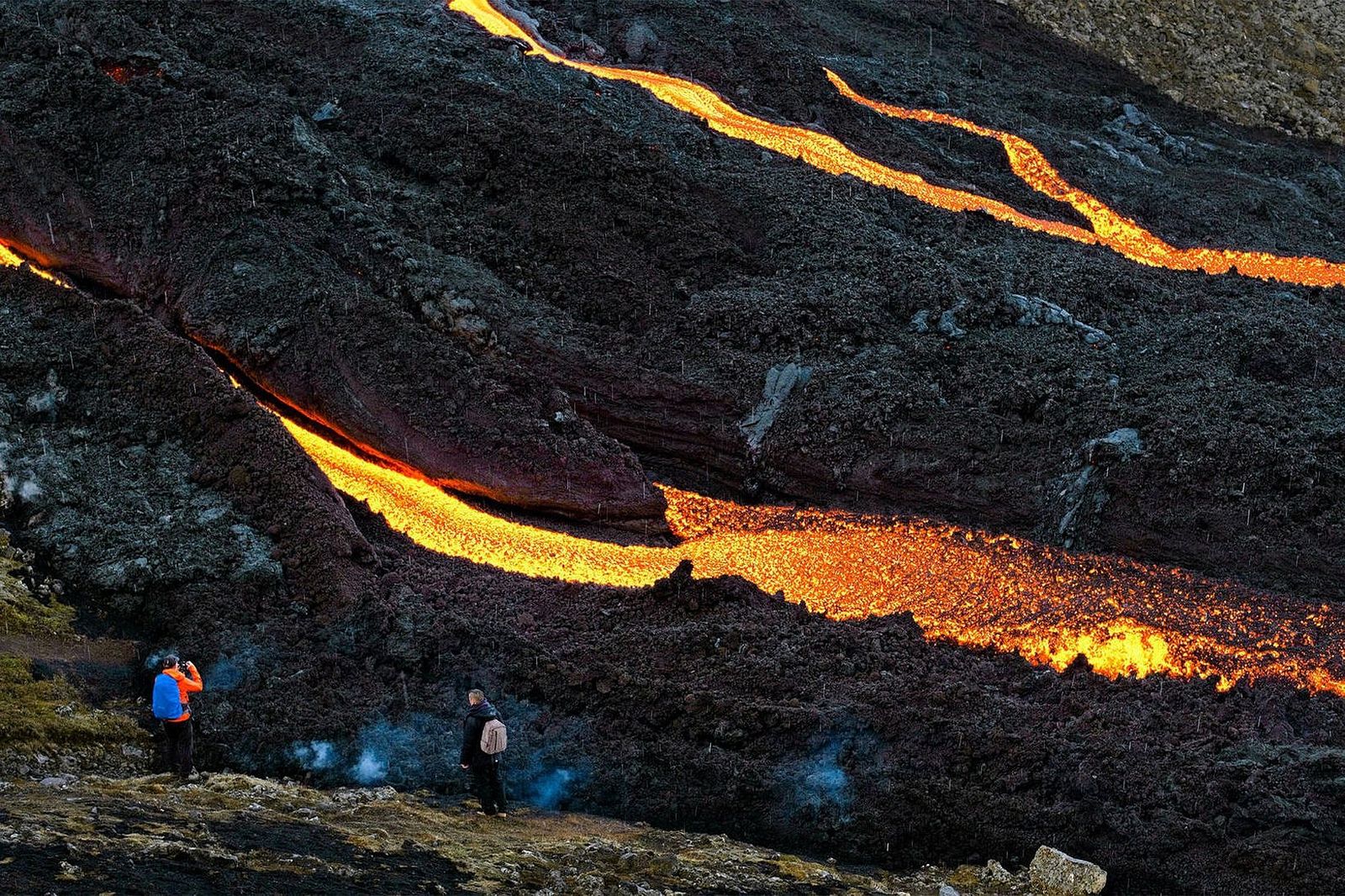 Fagradalsfjall eruption - 08.21.2021 - lava as it enters Nátthaga; it will again be easier to observe - photos mbls
The eruption continues at a fluctuating rate, with a small increase during the day of August 21, as evidenced by the curve of the tremor.
Electricity company Landsnet announced that a ditch has been dug in the Nátthaga Valley near the Fagradalsfjall eruption site, where pipes and various insulation and filling materials were installed with the aim of assess the impact that the lava flow will have on such facilities.
After the ditch is closed and during the passage of the lava, the temperature in the ditch will be monitored by various agencies (Department of Civil Protection and Emergency Management, the University of Iceland Institute of Earth Sciences, the Icelandic Met Office, the National Power Company of Iceland, and others)
If this experience proves successful, the hope is to collect data, probably unique in the world and an essential contribution to understanding the effect of lava flows on cables and other infrastructure installed underground.
Sources: RUV, mbls, IMO, Hraun, Landsnet
Growth of the Sheveluch lava dome continues, strong fumarolic activity, and incandescence of the lava dome and hot avalanches accompany this process. Satellite data showed that a gas and vapor plume containing a certain amount of ash extended 307 km southeast of the volcano; thermal anomalies remain high on the volcano, with a VRP between 142 and 366 MW (last highest measured on 21.08 at 4:50 p.m. by Mirova.)
The aviation code remains Orange.
Source: KVERT, KSCNET & Mirova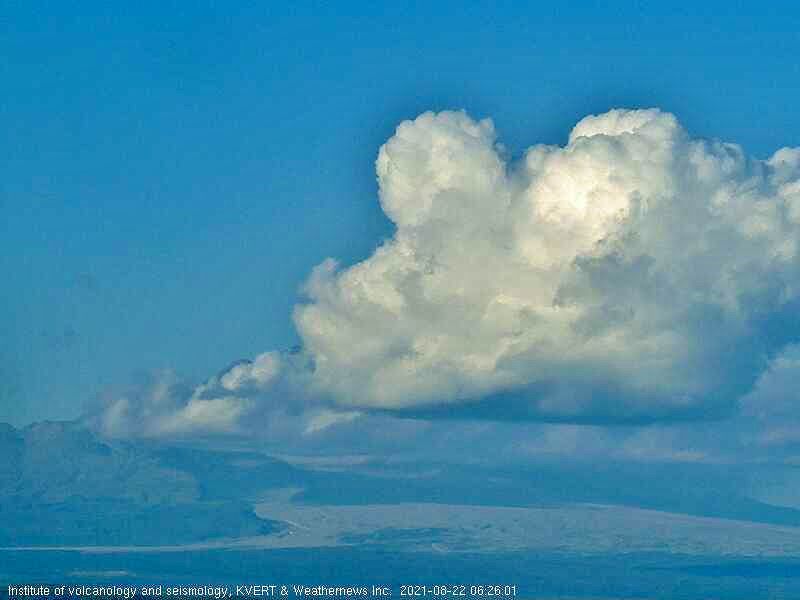 Sheveluch, the eruptive plume seen from Klyuchi village 45 km SSO of the volcano on 08.22.2021 / 06:26 - IVS webcam, KVERT & Weathernews Inc. latest_Shv2
The Tall volcano alert level of 2 shows increased activity.
Seismicity level: 142 volcanic earthquakes including 125 volcanic tremor episodes (duration 1 to 40 minutes) were recorded.
Sulfur dioxide flow: 5,973 tonnes / day (August 21, 2021); a rise of volcanic gas is observed in the lake, with generation of VOG.
pH: 1.59 (February 12, 2021)
Temperature: 71.8 (04 Mar 2021)
Plume of gas and steam at a height of 2,400 meters, and dispersal in a west, southwest and northwest sector.
Soil deformation: slow deflation of the TVI, slow expansion of the Taal mass.
Source: Phivolcs-DOST