Publié le par Bernard Duyck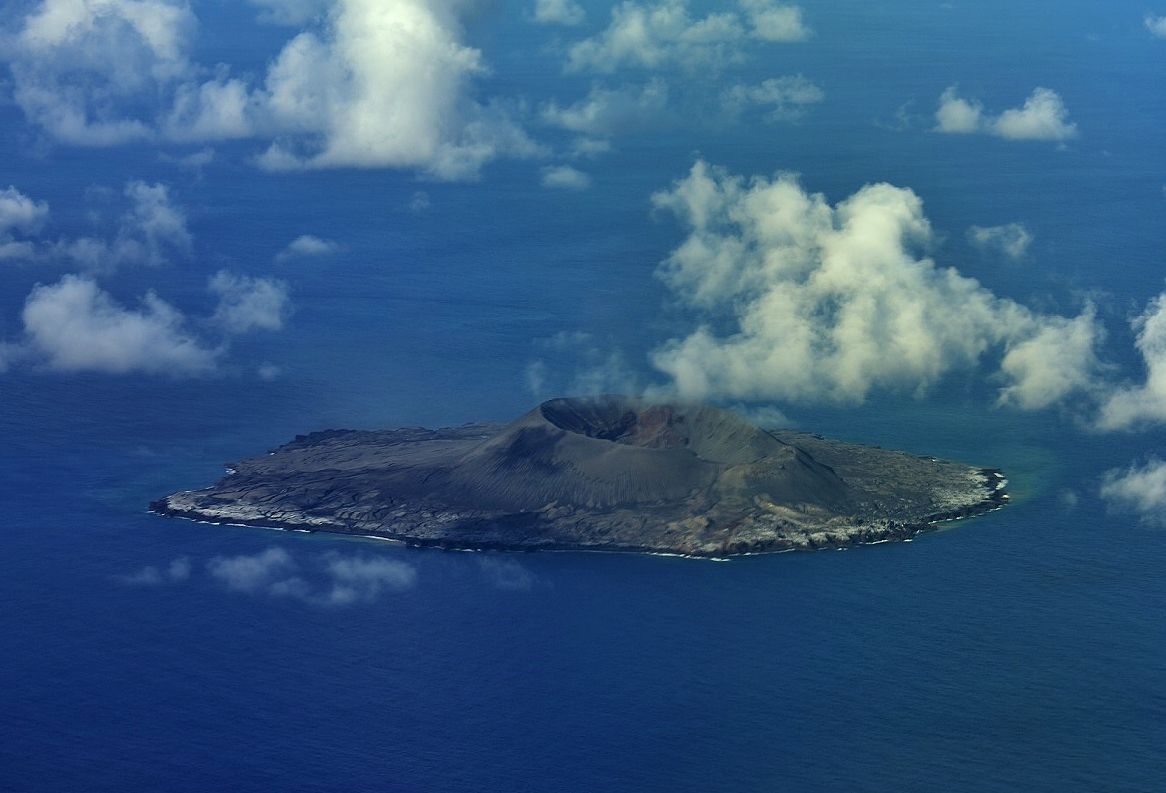 Nishinoshima, seen from the west on 08.16.2021 / 4:13 p.m. during the reconnaissance overflight by the JMA - Doc. 1.kaiho.mlit.go.jp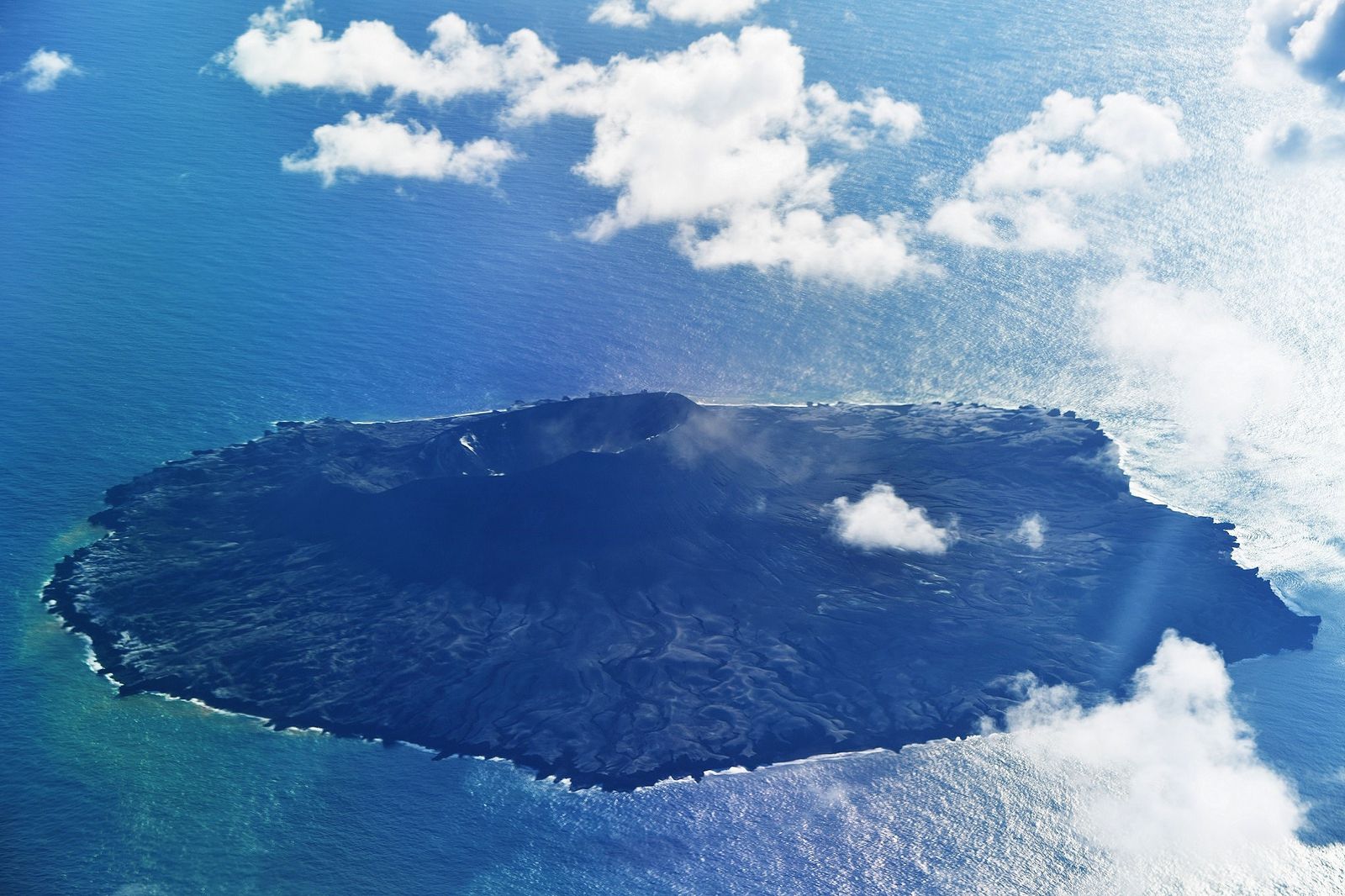 Nishinoshima, seen from the east on 08/16/2021 / 4:02 p.m. during the reconnaissance overflight by the JMA - Doc. 1.kaiho.mlit.go.jp
The Japan Meteo Agency / JMA reported that ash plumes from Nishinoshima in the Ogasawara Islands were visible on satellite images on August 14, rising about 1,900 meters and drifting north. The Japanese Coast Guard carried out an overflight the next day and did not observe any eruptive activity or new deposits the day before.
The central crater is well open and occupies a large part of the island.
The Tokyo VAAC noted that a period of continuous ash emissions was visible in satellite data on August 15.
Sources: JMA & VAAC Tokyo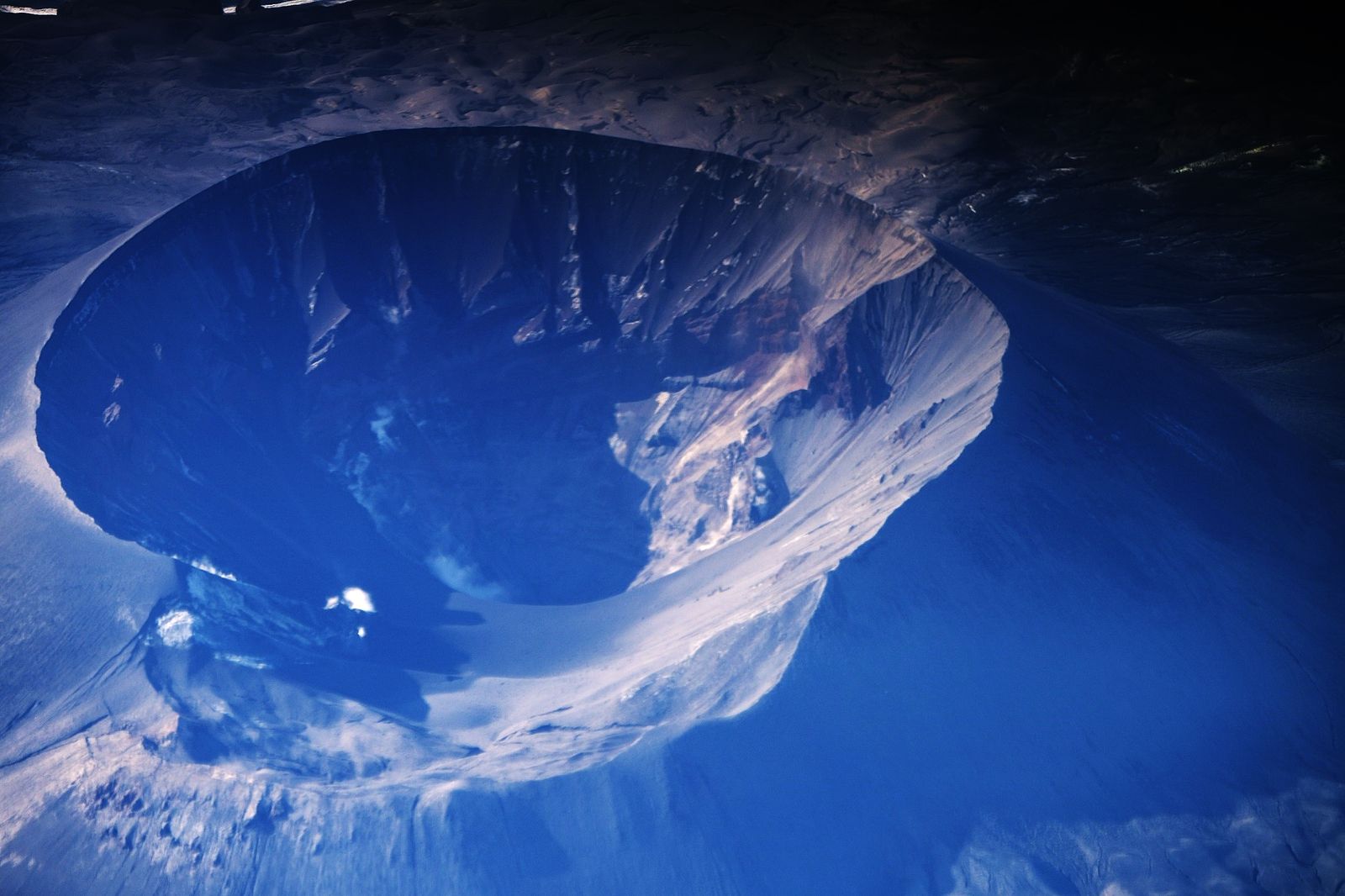 Nishinoshima, the crater on 08.16.2021 / 4:15 p.m. during the reconnaissance overflight by the JMA - Doc. 1.kaiho.mlit.go.jp
A strong eruptive episode occurred at Suwanosejima (Mitake crater), in the Ryukyu arc, at 1:37 a.m. on August 19, and the plume of the eruption rose 3,000 m above the edge of the crater, crossed by lightning.
Volcanic ash was observed northeast of the crater and at 8 a.m. on the 19th there was a fairly large amount of ash in the village of Toshima.
They should reach the city of Nishinoomote, Kojima prefecture.
Slightly large quantity Kagoshima Prefecture: Toshima Village
Small quantity Kagoshima Prefecture: Yakushima Town, Nishinoomote Town, Nakatane Town
Source: JMA
A new vent, which opened in Geldingadalur on August 9, was not confirmed to be separated from the neighboring main vent until about a week later. The new cone grew rapidly due to the intense spattering , and by August 17 it was at about the same height as the main crater. Spattering from the new vent was at times ejected higher than spatter from the main vent.
The aviation color code remained at Orange for Fagradalsfjall due to the lack of ash and tephra emissions, although IMO warned of the potential for lapilli and slag fallout within a radius of 650 m from the active vent. Authorities have also warned of the dangers of gas emissions.
Sources : mbls, Iceland Review, Almannavarnir, IMO, Global Volcanism Program weekly report
Opinion of the Police du Suðurnes:
We need your help to protect Geldingardalir's unique lava
Please do not:
- walk on lava
- throw stones or garbage on the lava
- make inscriptions on it
Even when no activity is visible in the crater, the eruption is still active. Under the hardened top layer of lava, hot lava can flow. The top layer can easily break when walked on, causing hazards to people and damage to geological monuments.

Geldingadalir lava is a unique geological monument that we must respect and protect. It is important that visitors do not leave any traces such as throwing stones on the lava or making inscriptions on it. The lavas are under special protection according to art. 61 of the Nature Protection Act.
(Lögreglan to Suðurnesjum)