Publié le par Bernard Duyck
During the last 24 hours, thanks to the monitoring systems of the Popocatépetl volcano, 116 exhalations accompanied by water vapor, volcanic gases and low ash content have been identified.
In addition, 797 minutes of low amplitude tremor were recorded, as well as three explosions: two recorded yesterday at 10:17 p.m. and 10:36 p.m., the others today at 9:36 a.m.
As of today morning and at the time of this report, the crater has been observed with slight emission of water vapor, gas and slight amounts of ash in a westerly direction.
Source: Cenapred 09.09.2021 / 11h00 loc.
The National Police Commissioner, in consultation with the Police Commissioner for North East Iceland, declares a level of uncertainty due to the landslide in Askja.
In recent weeks, faster terrain changes have been observed in Askja, both on the GPS measuring devices there and with precise processing of satellite images.

Askja - Lake Öskjuvatn (4-5 km) fills the caldera of the 1875 eruption - photo Dave McGarvie 2010-2011 - one click to enlarge
The elevation of the terrain is just over 7 centimeters which is considered a lot during this time. It was noted at 5 cm. September 4.
The most likely explanation is that magma accumulates at a depth of 2-3 km.
Next week, the Icelandic Meteorological Office and the University's Institute of Earth Sciences will step up measurements and monitoring in Askja so that they can even better monitor the volcano's behavior.
In light of the latest data, the weather office has changed the flight color code for Askja from green to yellow / signs of activity, beyond normal conditions.
In Fagradalsfjall, a significant collapse, accompanied by a brownish plume, occurred at the active crater on September 9 at around 5:13 p.m. - 5:14 p.m., according to webcam images.
Video from the eruption site shows the vent empty, but glowing lava was seen through a skylight above a lava tube near the vent. (Photo and video by William M. Moreland and Jóna Sigurlína Pálmadóttir / Eldfjallafræði og náttúruvárhópur Háskóla Íslands).
Mirova reports two weak thermal anomalies for this September 9, VRP between 7 and 24 MW.
The tremor is continuously falling.
Sources: Icelandic Met Office, RUV, mbls, Hraun.vedur, Eldfjallafræði og náttúruvárhópur, Iceland Geology Seismic & Volcanic Activity in Iceland, Mirova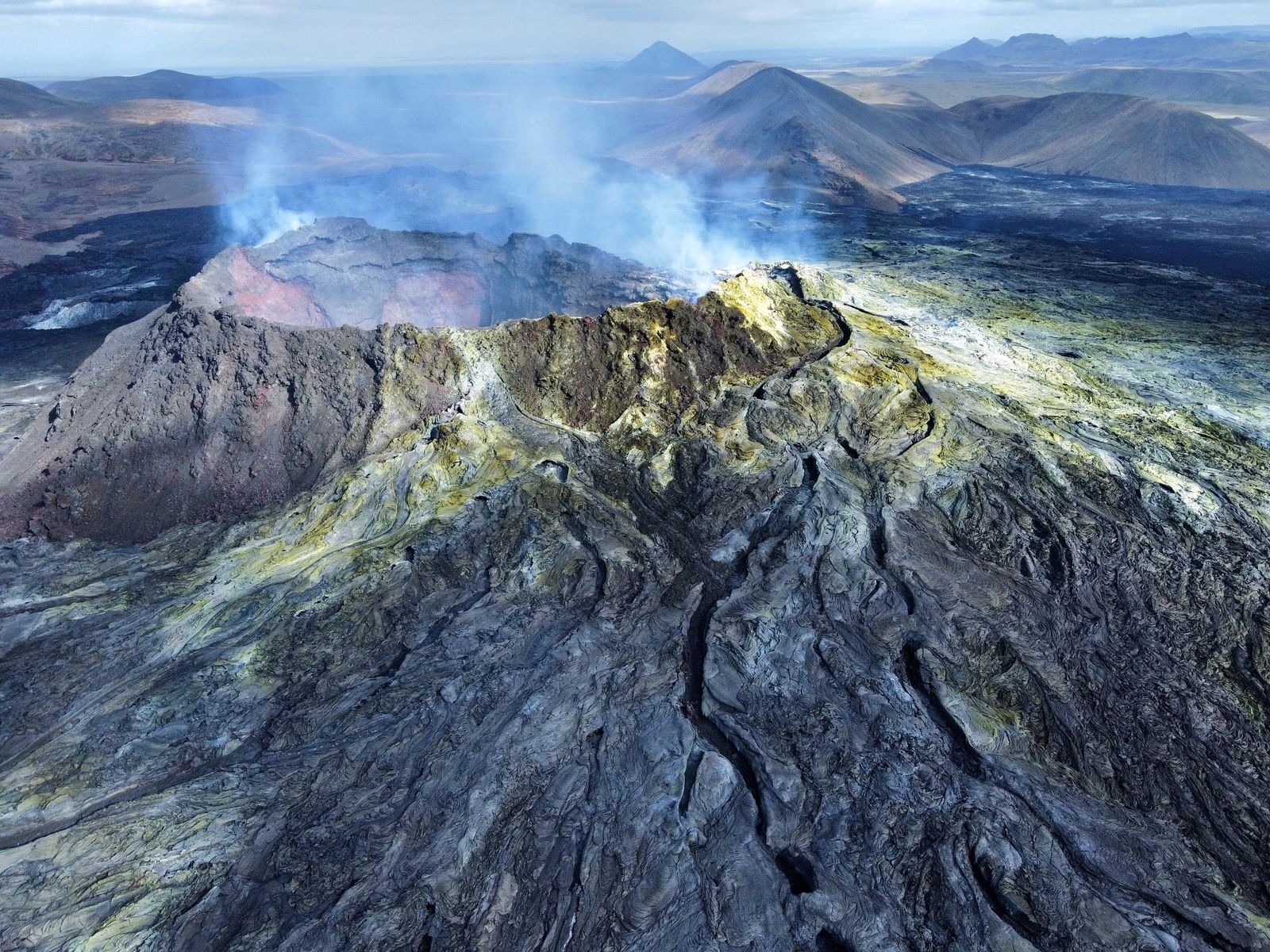 Fagradalsfjall - the active vent - photo Gabriele Formentini 09.09.2021 / Iceland Geology Seismic & Volcanic Activity in Iceland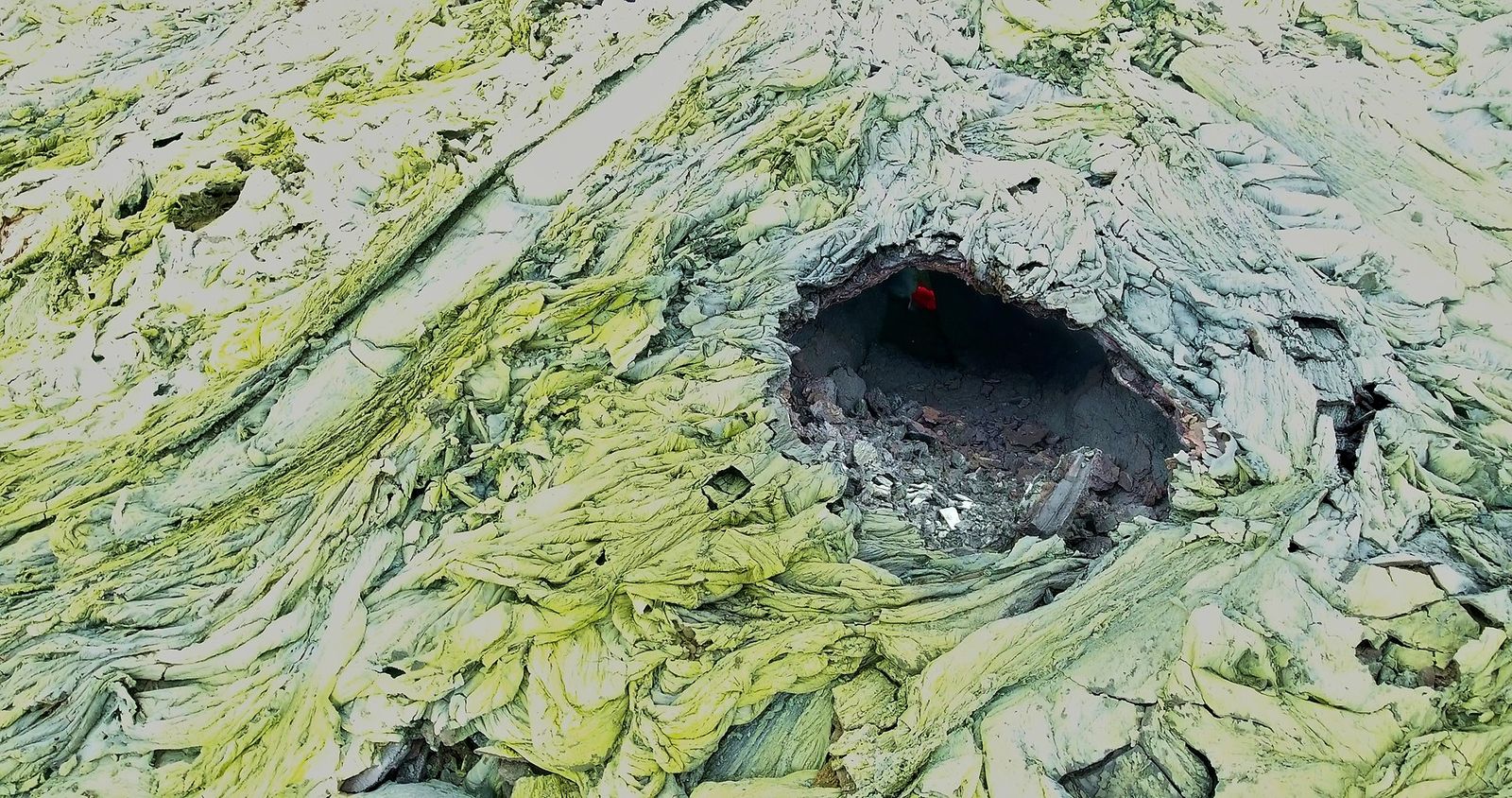 Fagradalsfjall - 09.09.2021 - glow in a skylight - Photo by William M. Moreland and Jóna Sigurlína Pálmadóttir
A moderate eruptive activity continues at Karymsky.
KVERT satellite data showed that explosions sent ash up to 4 km above sea level. September 02-06 and 09; ash plumes extended 165 km to the eastern directions of the volcano; a thermal anomaly is observed on the volcano all week.

Ash explosions up to 8-9 km (23,000-29,500 feet) altitude. could arise at any time. Current activity could affect international and low-flying aircraft.
Aviation color code is ORANGE
Sources: KVERT and RIA Novosti
The activity of the Chirinkotan volcano / in the Kuril archipelago has decreased: an ash plume over 126 km distance was noted on August 23, 2021 for the last time. But the activity of the volcano may continue.
The aviation code has been lowered from orange to Yellow. KVERT continues to monitor the Chirinkotan volcano.
Source: KVERT