Publié le par Bernard Duyck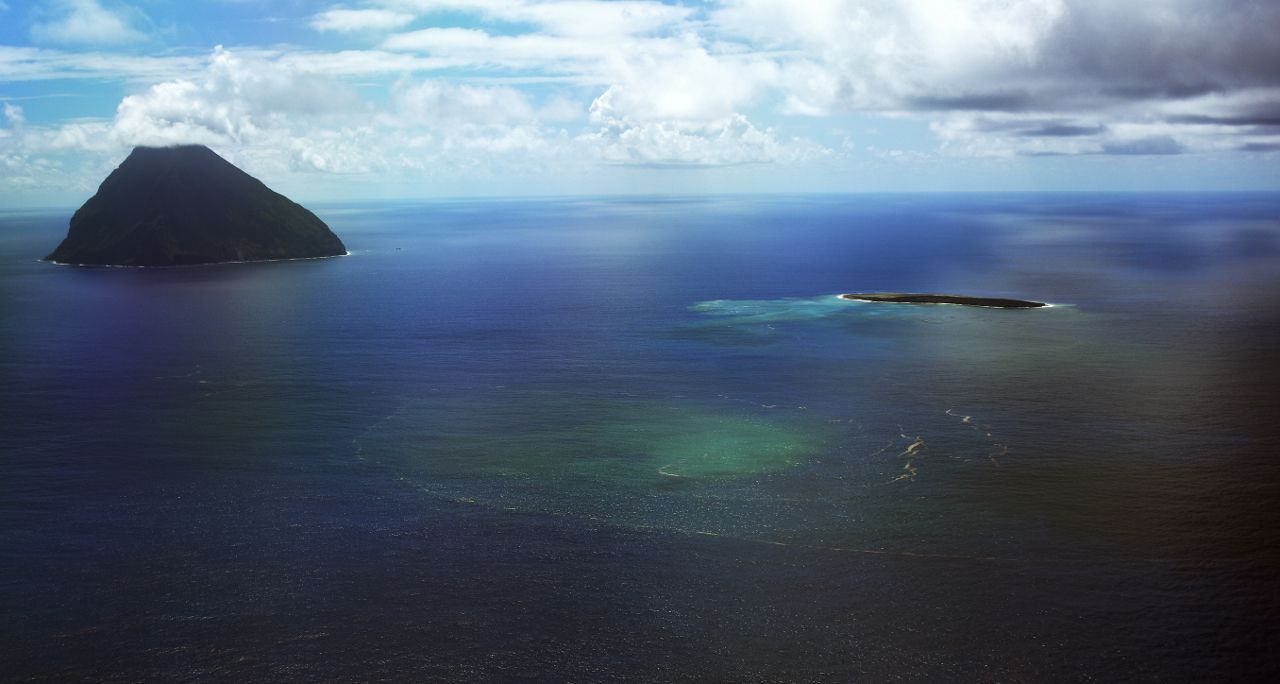 Fukutoku - Okanoba - areas of discolored water attesting to an activity - photo Japan Coast Guards 09.12.2021 - one click to enlarge.
The Japanese Coast Guard reported that during an overflight of Fukutoku-Oka-no-Ba on September 12, observers noted that the West Island was unchanged, while the East side had been completely eroded and submerged.
The yellow-green to yellow-brown discolored water extended from the ventilation zone to the SW, S and SE, suggesting continued eruptive activity. Another area of ​​discolored water was approximately 2 km in diameter and was about 2 km ENE of the volcano, attesting to still ongoing activity.
The discolored water prompted JMA to issue a navigation warning to nearby vessels.
Source: Japan Coast Guard / via Global Volcanism Program weekly report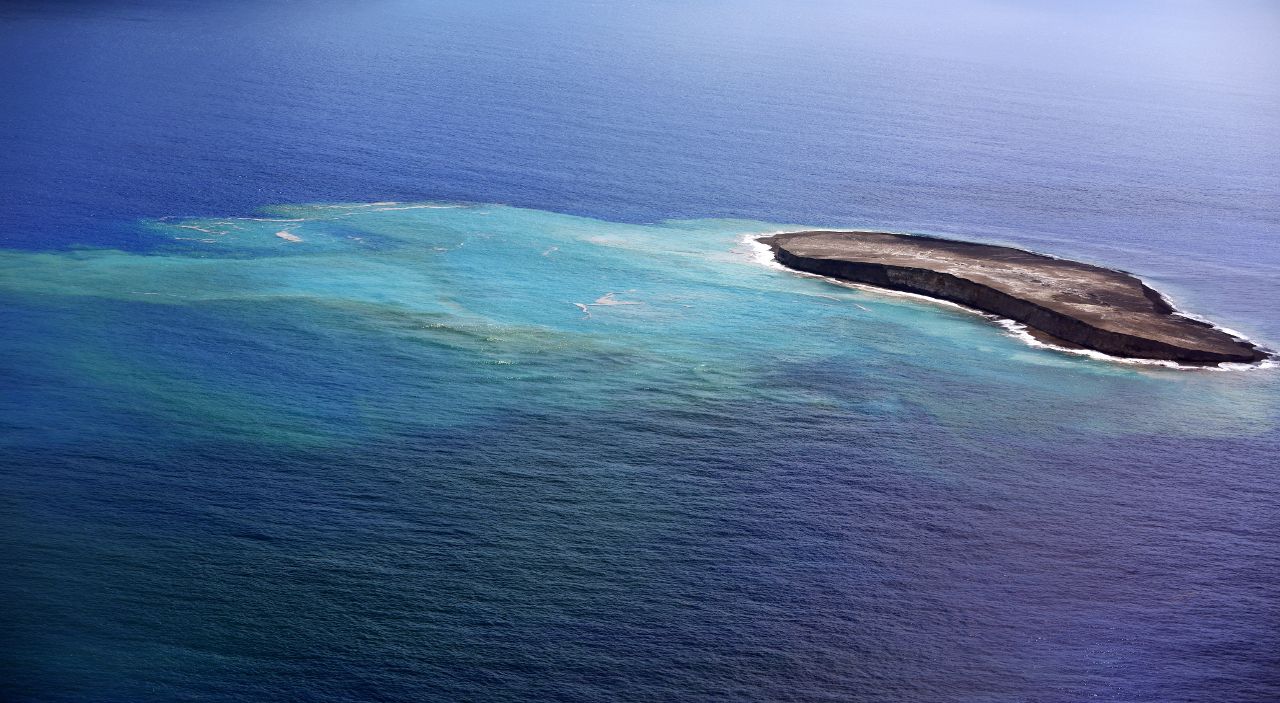 Fukutoku - Okanoba - West island and discolored water area; the east island is no longer visible due to its erosion - photo Japan Coast Guards 12.09.2021 - one click to enlarge.
Seismic activity, which started in La Palma / Canary Islands at 3:18 a.m. (UTC) on September 11, 2021, continues.
Until 12:00 (UTC) on September 15, 4,222 earthquakes were detected in the southern area of ​​the island of La Palma, of which a total of 920 were located.
The activity continues to migrate in a north-westerly direction.
Since 00:11 (UTC), 20 earthquakes have been located at depths between 1 and 3 km (with errors between 2 and 3 km), the event with the highest magnitude being 2.9 mbLg, at a depth of 0.4 km. The rest of the activity continues at depths between 7 and 9 km. The energy accumulated so far is 2.5 × 1011 Joules. These movements were observed both with the island's GNSS network and with InSAR data (Sentinel-1).

PEVOLCA confirms an Amarilla semaphore.
Sources: IGNes, PEVOLCA, GEVolcan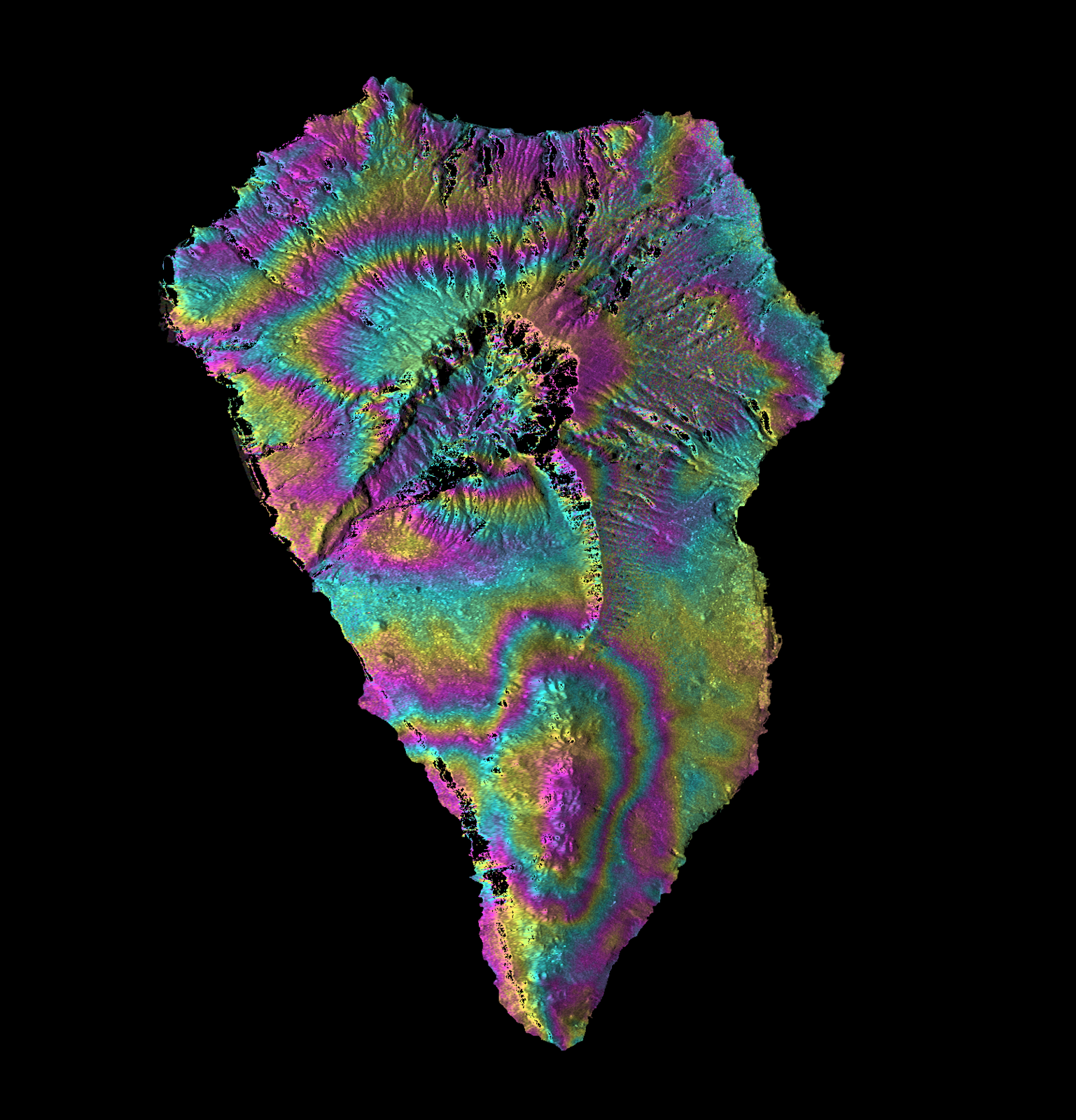 La Palma - The Sentinel1 interferogram (ascending orbit) shows ~ 6 cm of signal with reduced range (towards the satellite) - 09.15.2021 - NB: it must be confirmed by the following passage in descending orbit.
La Palma - Graphs of the mean depth, mean magnitude and seismic energy accumulated in this seismic swarm of La Palma at 15.09.2021 - Author, Javier Arroyo / GEVolcan
The alert level of the volcano La Soufrière de St. Vincent has been lowered to YELLOW.
A Yellow alert level means that the volcano is agitated, that the seismic or fumarolic activity is higher than the historical level of the volcano.
Activities on the volcano have been weak and significantly reduced in recent months since the last explosive eruption on April 22, 2021.
All the communities that evacuated following the evacuation order given on April 8, 2021 can now return to their homes.
Access to the top of the volcano remains restricted.
Source: UWI