Publié le par Bernard Duyck
Around 8:30 p.m. on October 3, 2021, RTVC announces that the collapse of a significant part of the main cone of Cumbre Vieja changes the physiognomy of the volcano. Some speak of an almost complete fragmentation of the main vent.
The morphological change increased the emission rate of lava.
The effusive focus has accumulated waste / slag, as the intensity of the Strombolian mouth increases, the flows come together and whatever accumulates crumbles and sinks.
Everything is on the rise: the explosive activity, the effusion of lava, the vigor of the eruptive plume.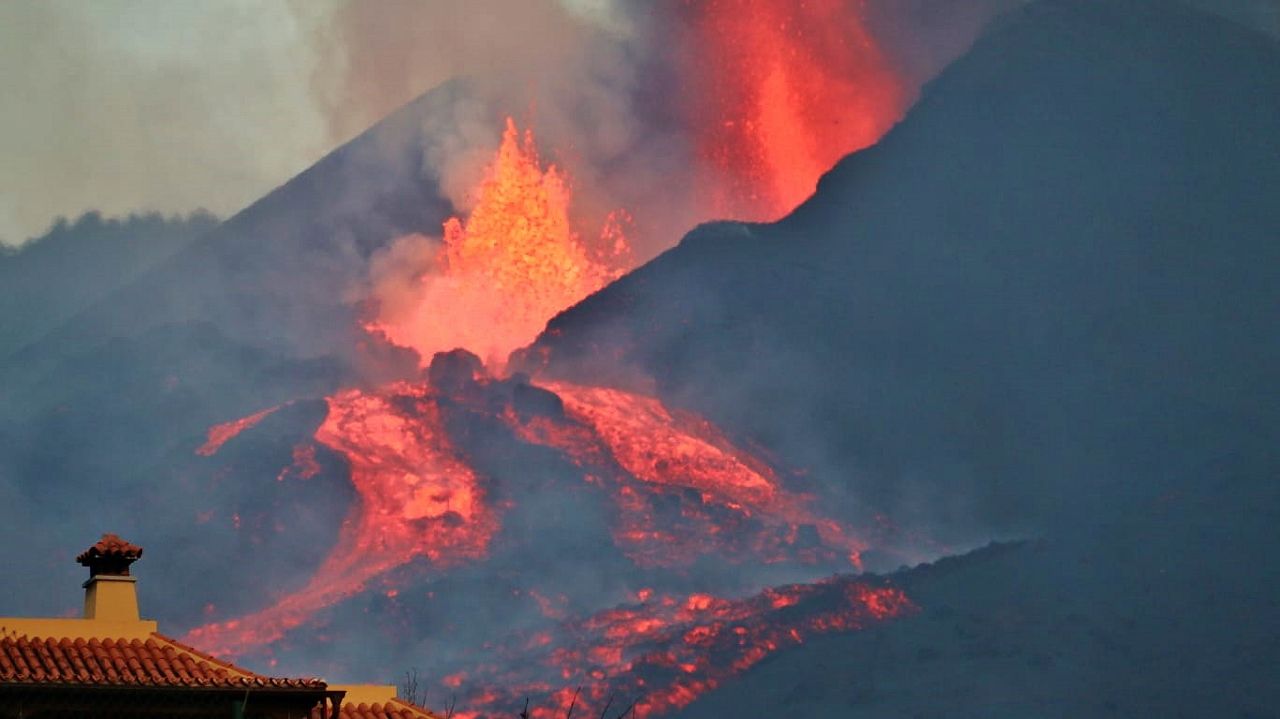 La Palma / Cumbre Vieja - increased effusion rate - photo 10/03/2021 / 8:30 p.m.-9 p.m. via InVolcan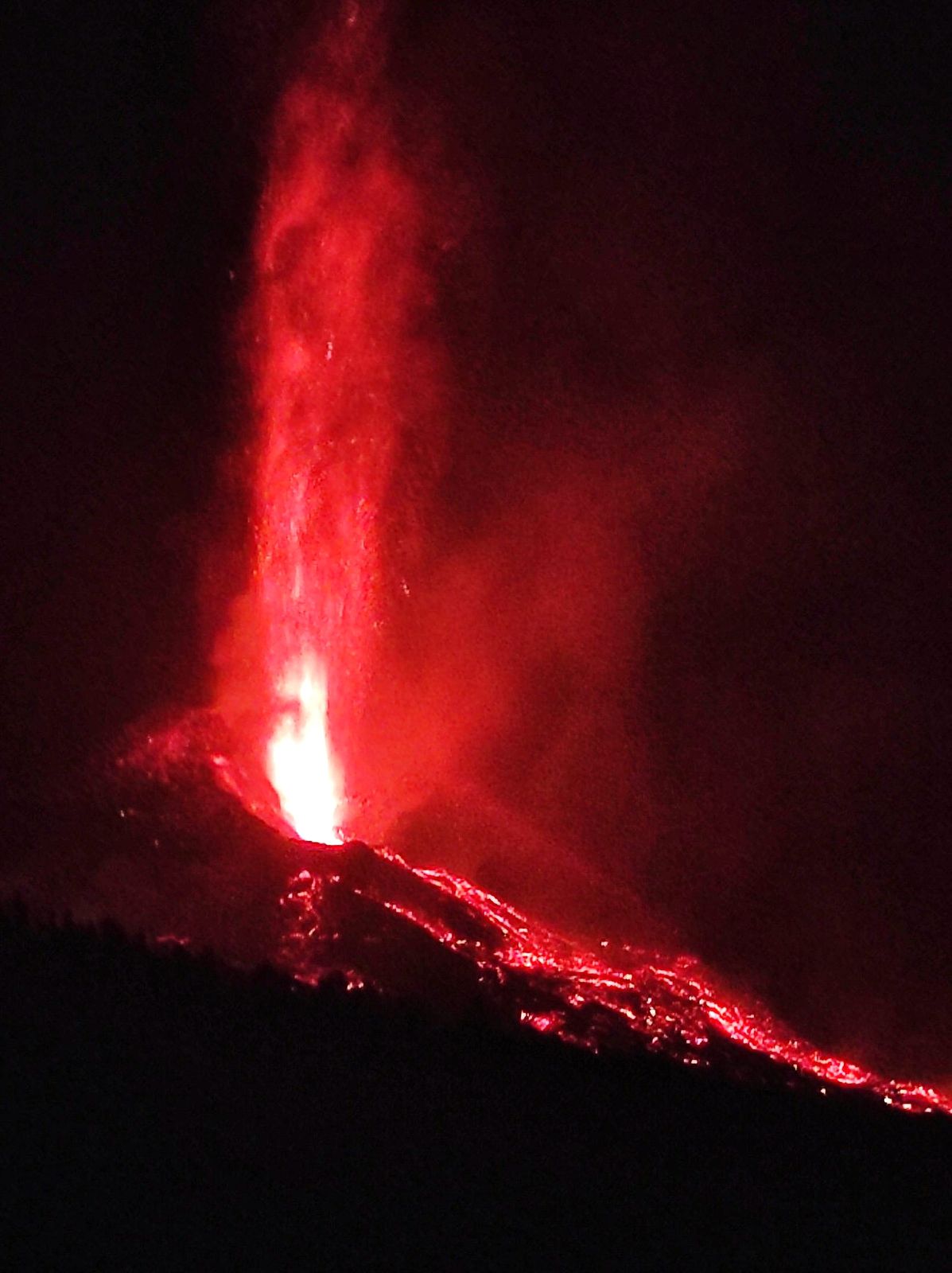 La Palma / Cumbre Vieja - the fountain reaches 600-700 m. on 04.10.2021 / 12:05 am - photo of the Canarias volcanoes
Since it erupted on September 19, Cumbre Vieja has released " 80 million cubic meters of magma," the president of the regional government of the Canaries, Ángel Víctor Torres, told a press conference. According to Torres, this is double what was emitted in 1971 by the neighboring Teneguía volcano in twice the time.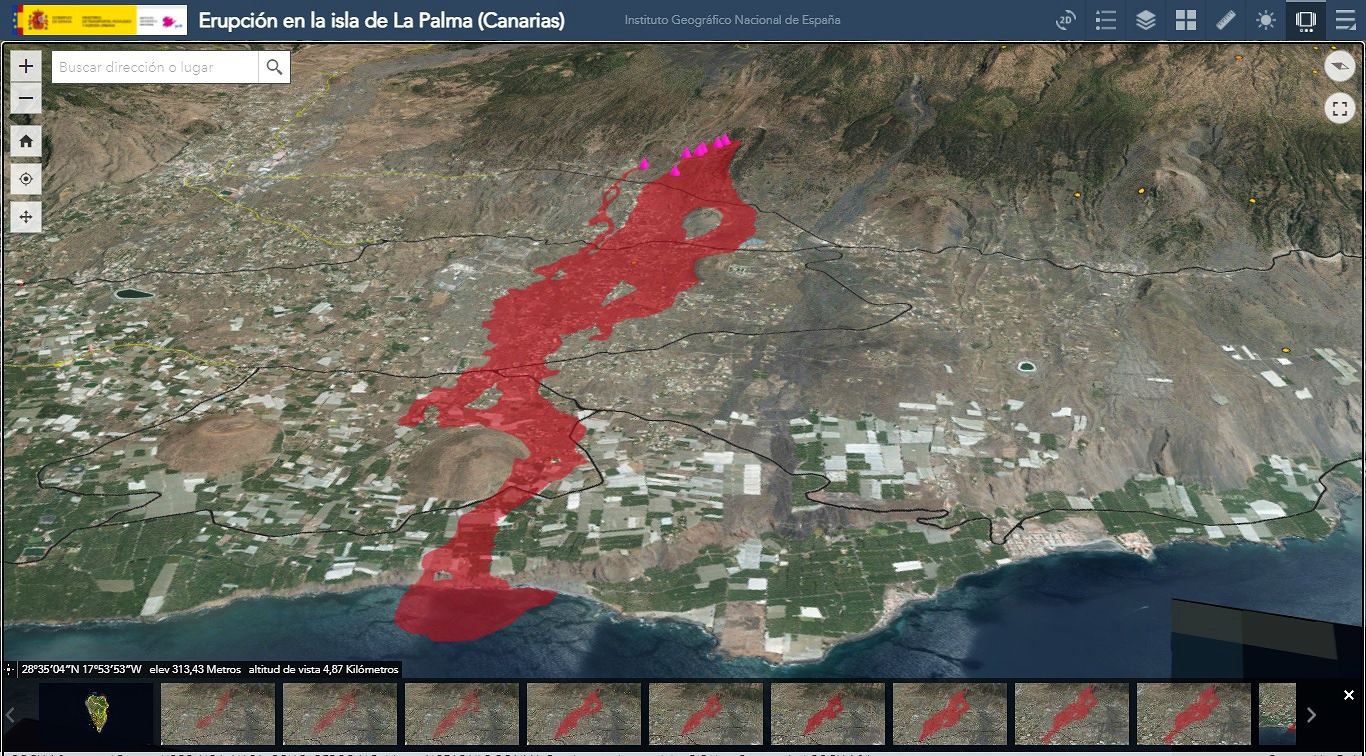 La Palma / Cumbre Vieja - the lava flow at 02.10.2021 / 12:02 UTC, and the eruptive vents (purple cones) - Doc. IGNes
The lava delta / fajana has four lava feeding points and continues to increase its area, reaching approximately 30 hectares.
Sources: Sources: InVolcan, DSN, Copernicus, Volcanes y Ciencia Hoy, Pevolca, Volcanes de Canarias, Gobierno de Canarias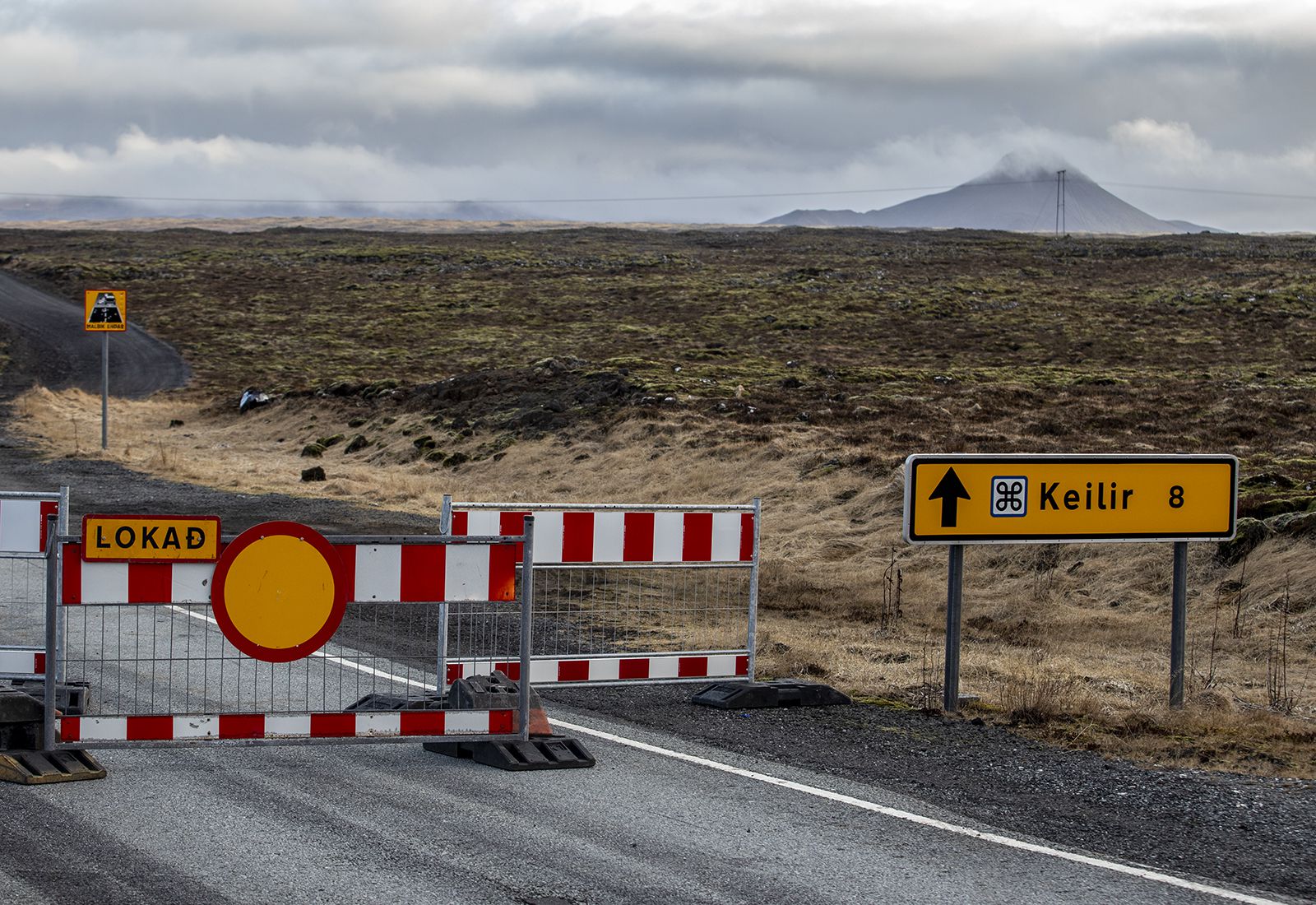 Reykjanes Peninsula - Keilir road was closed by Civil Protection - photo 03.10.2021 / Civil Protection
During the week that the storm lasted, six thousand earthquakes were measured in the Reykjanes Peninsula, including twelve of magnitude greater than 3. The largest earthquake measured M4.2 on Saturday.
More than a thousand earthquakes have been detected near Keilir in the past 24 hours, the largest of which was magnitude 3.5 by noon yesterday. Yesterday afternoon, a magnitude 3.4 earthquake shook the region. Shortly after two hours last night, a magnitude 3 earthquake was measured southwest of Keilir.
It is not yet known whether the seismic activity is linked to crustal movements or to magmatic intrusions.
Sources: IMO, RUV, mbls
The Kīlauea volcano is erupting. Lava continues to emerge from several vents along the floor and western inner wall of Halema'uma'u Crater. Since this morning of October 3, 2021, all lava activity has remained confined to the Halema'uma'u crater.
Sulfur dioxide emission rates remain high and were around 14,750 tonnes per day on October 2, 2021, which is higher than the previous day. Seismicity is high but stable. Summit tiltmeters continue to record a deflationary tilt.
Over the past 24 hours, the level of the lava lake has risen by more than 1 meter. In total, the surface of the lava lake has risen by about 27 meters since the start of the eruption. The west vent continues to be the most vigorous source, with lava fountain heights sustained from 10 to 15 meters. Other vents, including a 35-meter-long crack, continue to be active in the central and southern parts of the lake, with lava fountain heights sustained from 5 to 10 meters.
Current volcanic alert level: Warning
Current Aviation Color Code: Red
Sources: HVO-USGS, Paradise helicopetrs / Extrême Exposure