Publié le par Bernard Duyck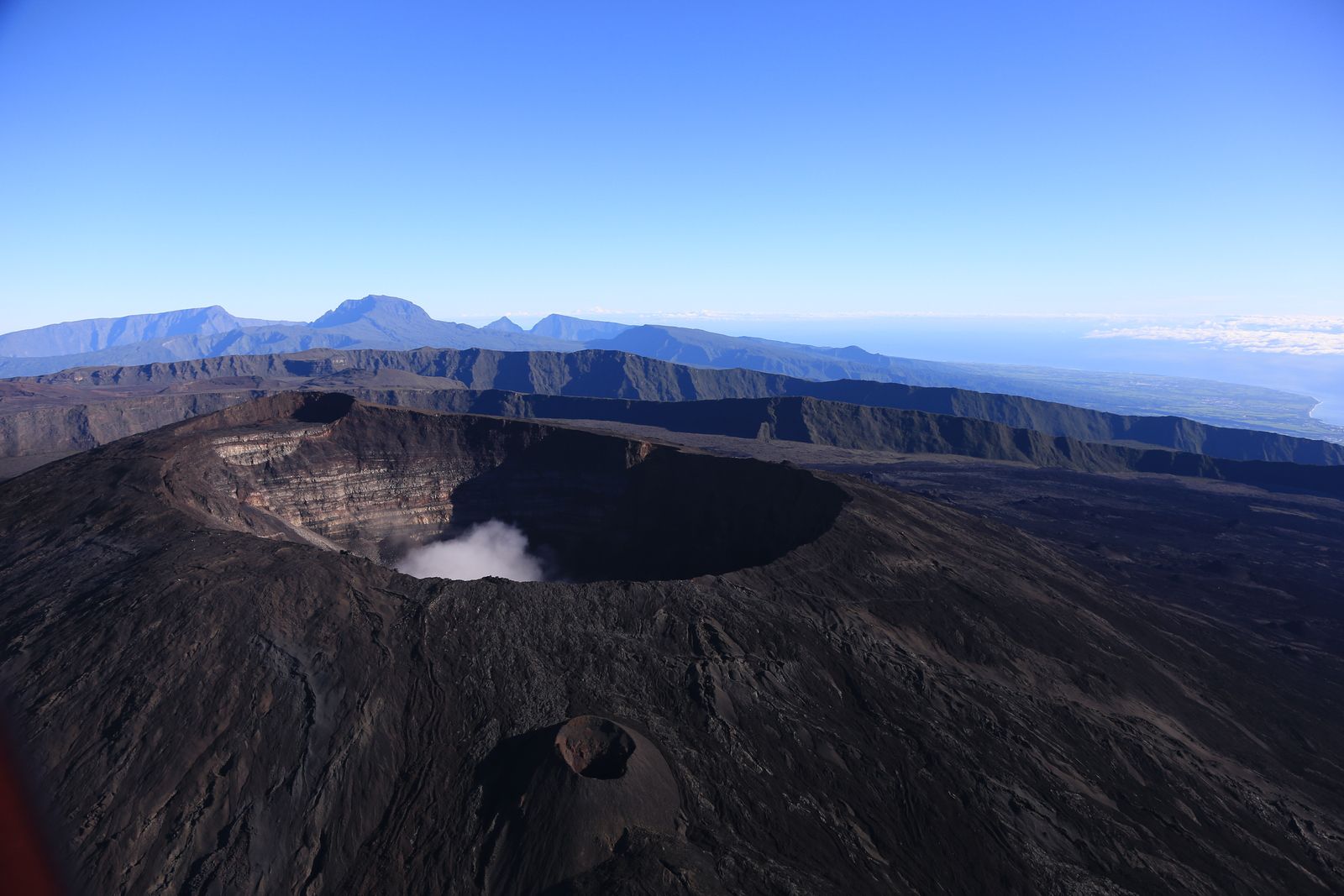 LaRéunion - Piton de La Fournaise - east and northeast flanks of the Dolomieu, with a cloud "trapped" in the crater - photo archives © Bernard Duyck
The seismic crisis that began at 04:33 local time (00:33 UTC time) at Piton de la Fournaise continues.
Between 04:33 and 10:50 local time, 537 volcano-tectonic earthquakes and 81 long-period type earthquakes were recorded by the OVPF. This seismicity is localized under the summit zone and under the eastern flank (between 0.6 km above sea level and 1.2 km below sea level).
The seismicity and the source of the deformations show a migration of the magma in depth towards the north northeast flank of the volcano, in the Piton de Crac sector, a little further north than the intrusion of September 28-30, 2020.
In 2020, the seismic crisis, which accompanied this intrusion, lasted two days and did not lead to an eruption, the magma having stopped at depth.
An eruption is likely shortly within the next few minutes or hours.
Under these conditions, the prefect decided to trigger again the alert phase 1 "probable or eminent eruption" of the specific ORSEC volcano device as of today at 7 a.m.
Consequently, public access to the upper part of the Piton de la Fournaise enclosure, whether from the Pas de Bellecombe trail or from any other trail, remains prohibited. It is recalled that the landing of aircraft in the volcano area is regulated and subject to authorization from the Prefecture.
Sources: OVPF & Préfecture de La Réunion.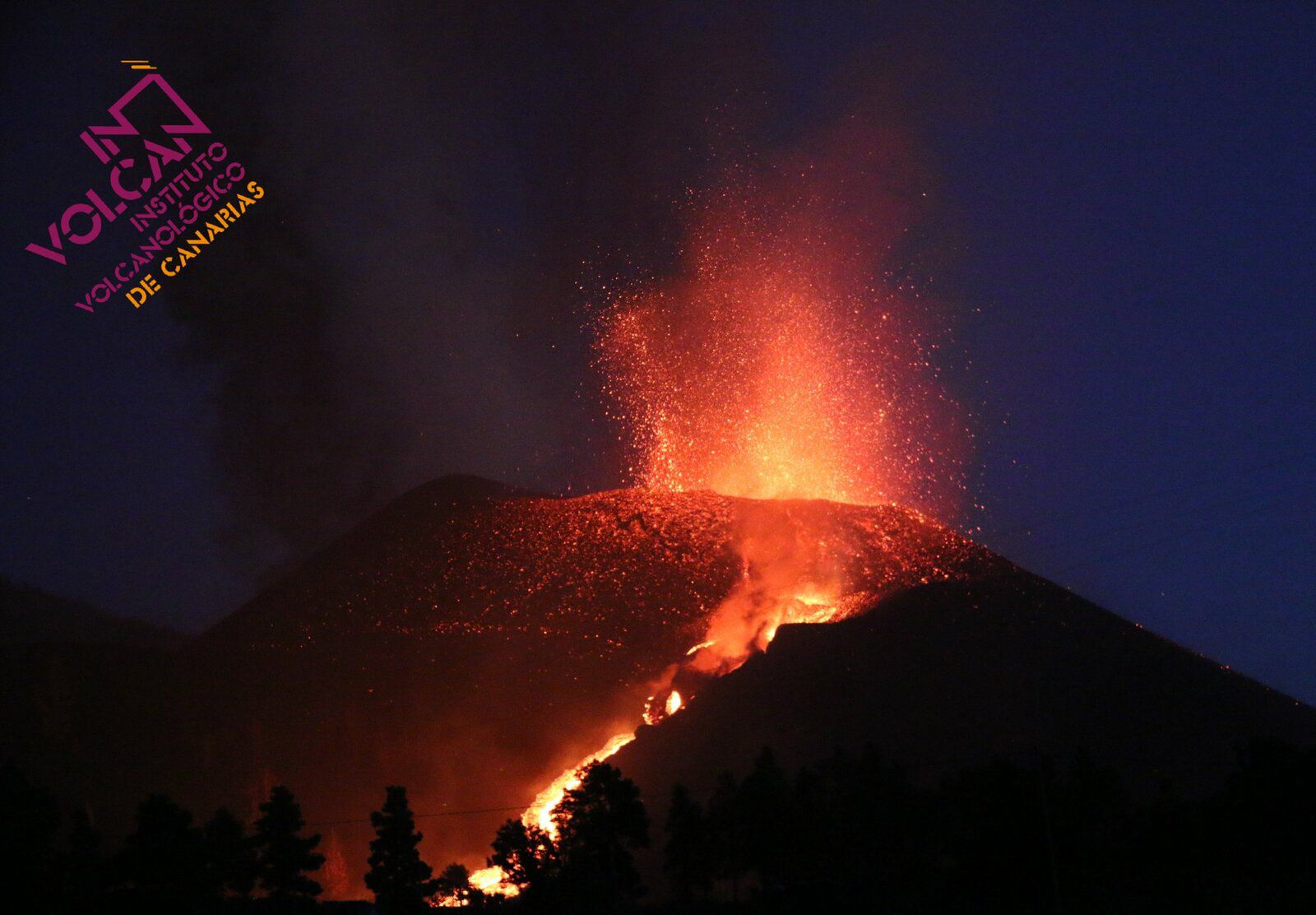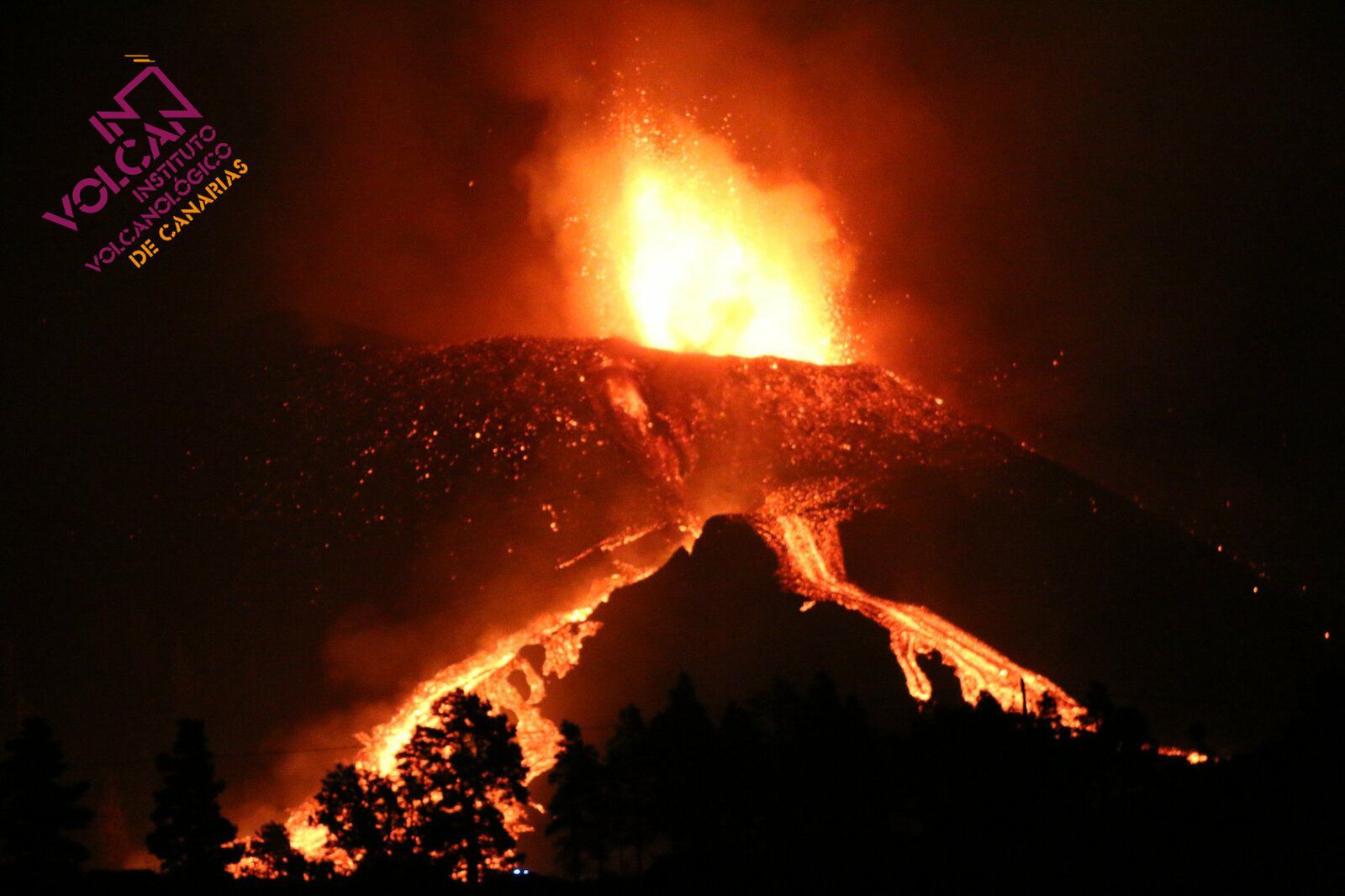 La Palma - Explosive and effusive activity of Cumbre Vieje at 17.10.2021 - photos InVolcan de Canarias
In La Palma, the Cumbre Vieja flows, which have the best lava supply near the Laguna, continue to advance west and north-west.
The flow to the southwest of Montana de LaLaguna is 200 m. from the sea, and new precautions against explosions and gas fumes are taken for the nuclei of Tazacorte inhabitants.
The Southeast vent is clearly visible on the webcams; it is an old vent, reactivated in contact with water. The phreatomagmatic explosions have now diminished, but the production of ash persists.
At La Palma airport, flights were suspended due to the ash cloud
Sources: InVolcan de Canarias, IGME, IGNes, Copernicus, DSN, Ilovethe world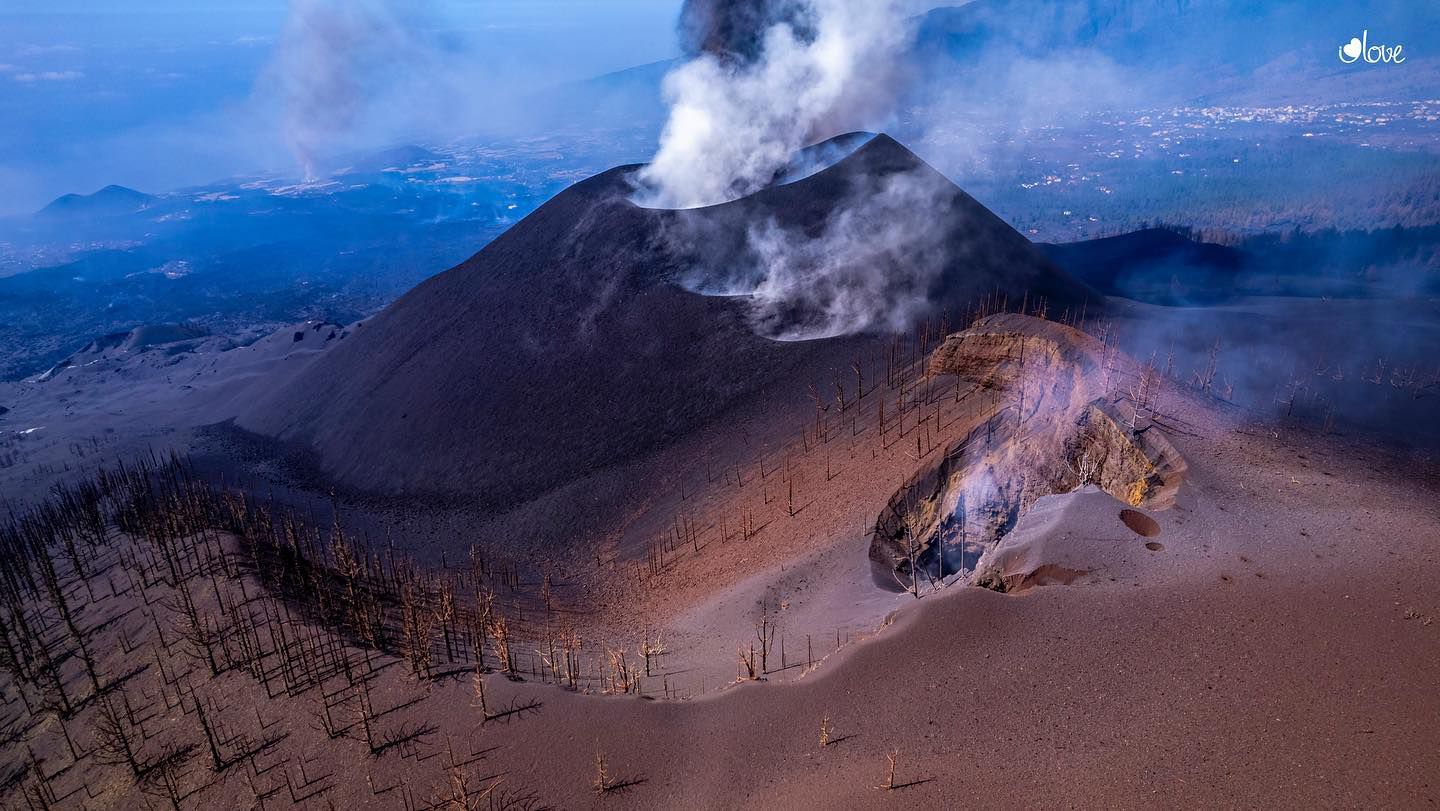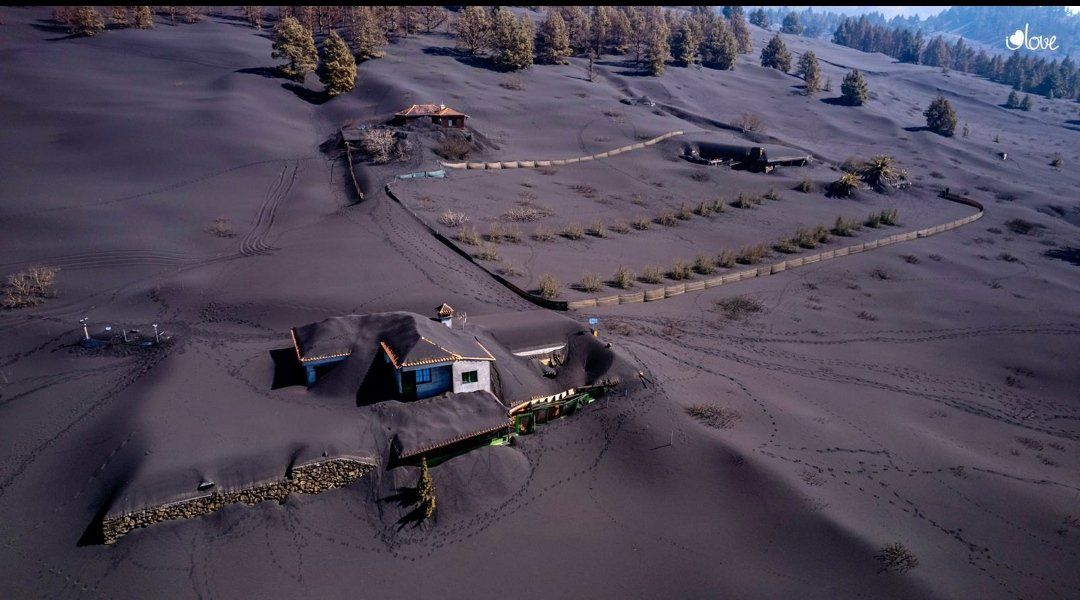 La Palma - the eruption of Cumbre Vieja drowns the countryside and nearby homes in ashes - photos Ilovethe world / Twitter
At Otake Crater on Suwanosejima, active eruptive activity continues.
Four explosions (preliminary figures) occurred, accompanied by an ash plume which rose to 2,700 m. altitude. Pyroclasts are scattered up to about 500m from the center of the crater.
Ashfall is confirmed at Toshima, about 4 km SW of the crater.
The volcanic tremors mainly occurred with the eruption.
On the inclinometer of the Nabetao station, slight variations to the west are detected.
Source: October 18, 4:00 p.m., Fukuoka District Weather Observatory, Kagoshima Local Weather Observatory