Publié le par Bernard Duyck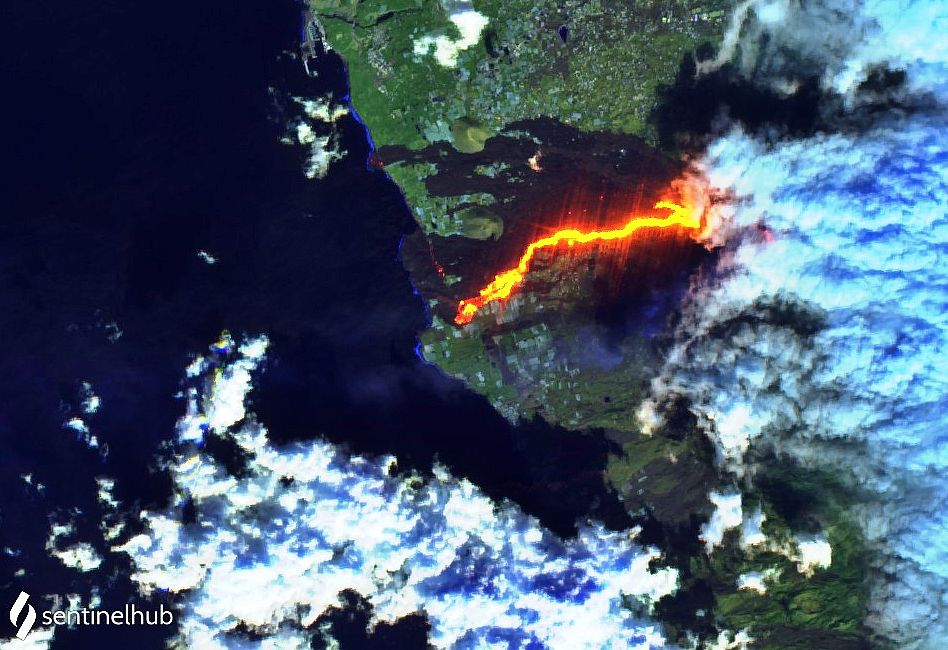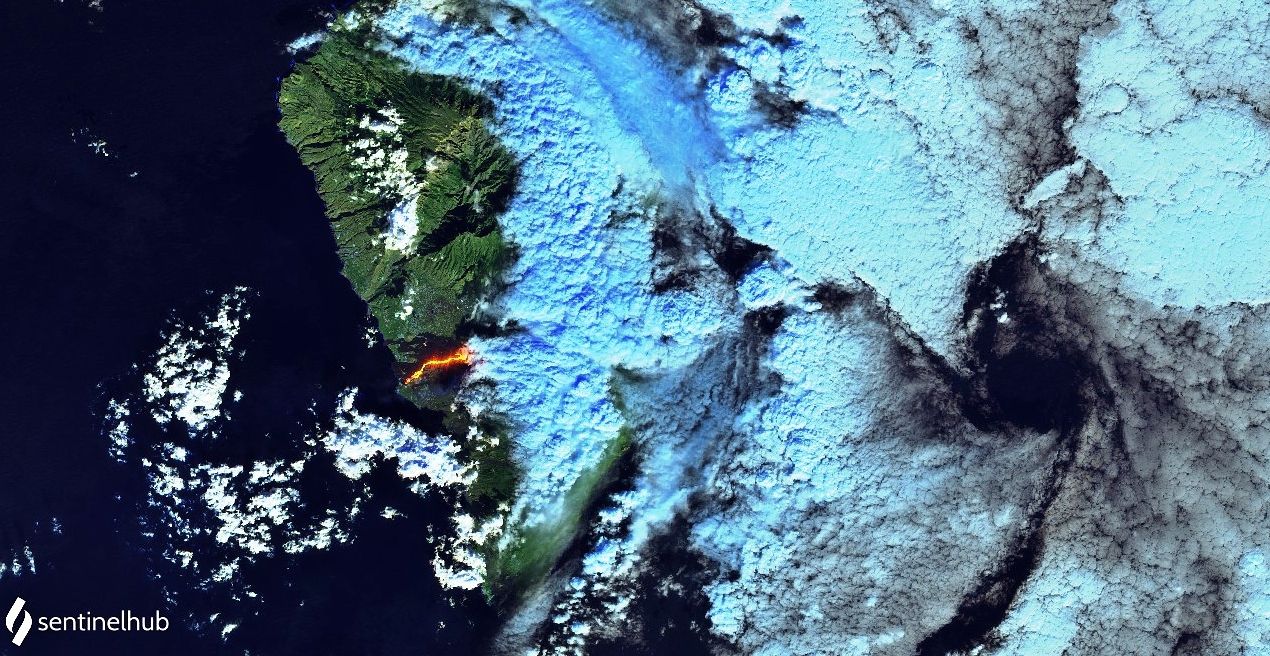 La Palma / Cumbre Vieja - southern lava flow and incandescence of the fajanas / image Sentinel-2 bands 12,11,4 from 09.12.2021 - - one click to enlarge
On La Palma, the eruptive process of Cumbre Vieja shows episodes of fluctuating strombolian activity, as well as impulses with phreatomagmatic activity.
Regarding the evolution of the flows, there is still an input and most of the energy moves towards the sea, mainly through lava tubes. During the last hours, no new affected surface has been recorded, nor significant changes in the seismicity, which remains weak at intermediate and deep depths. On December 09, a new flow reached the coastal area, illustrated by an image of Sentinel-2.
Sources: InVolcan, IGN, IGME, DSN, Copernicus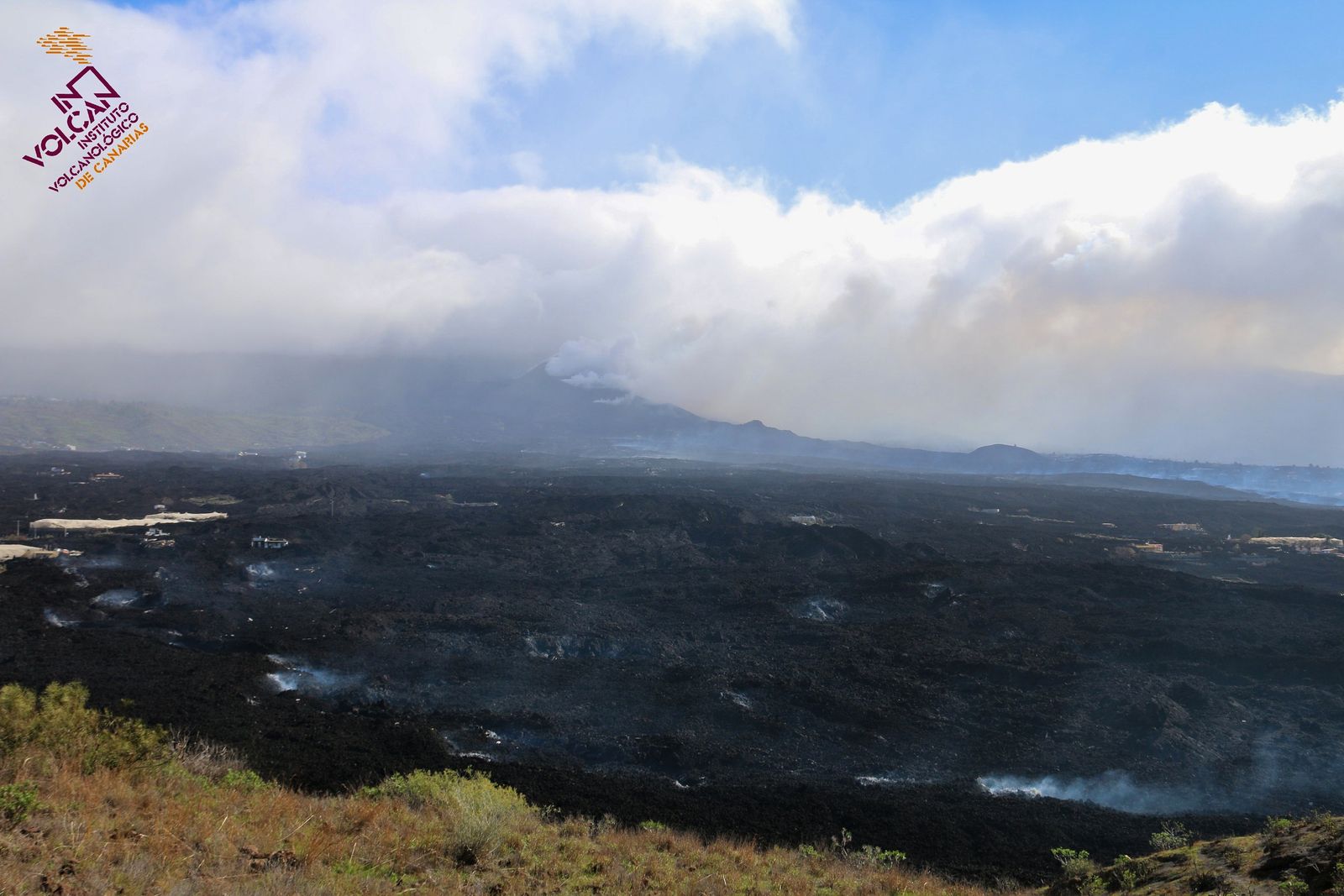 La Palma, de la Montaña La Laguna - extent of the Cumbre Vieja lava field at 09.10.2021 / 12h00 - InVolcan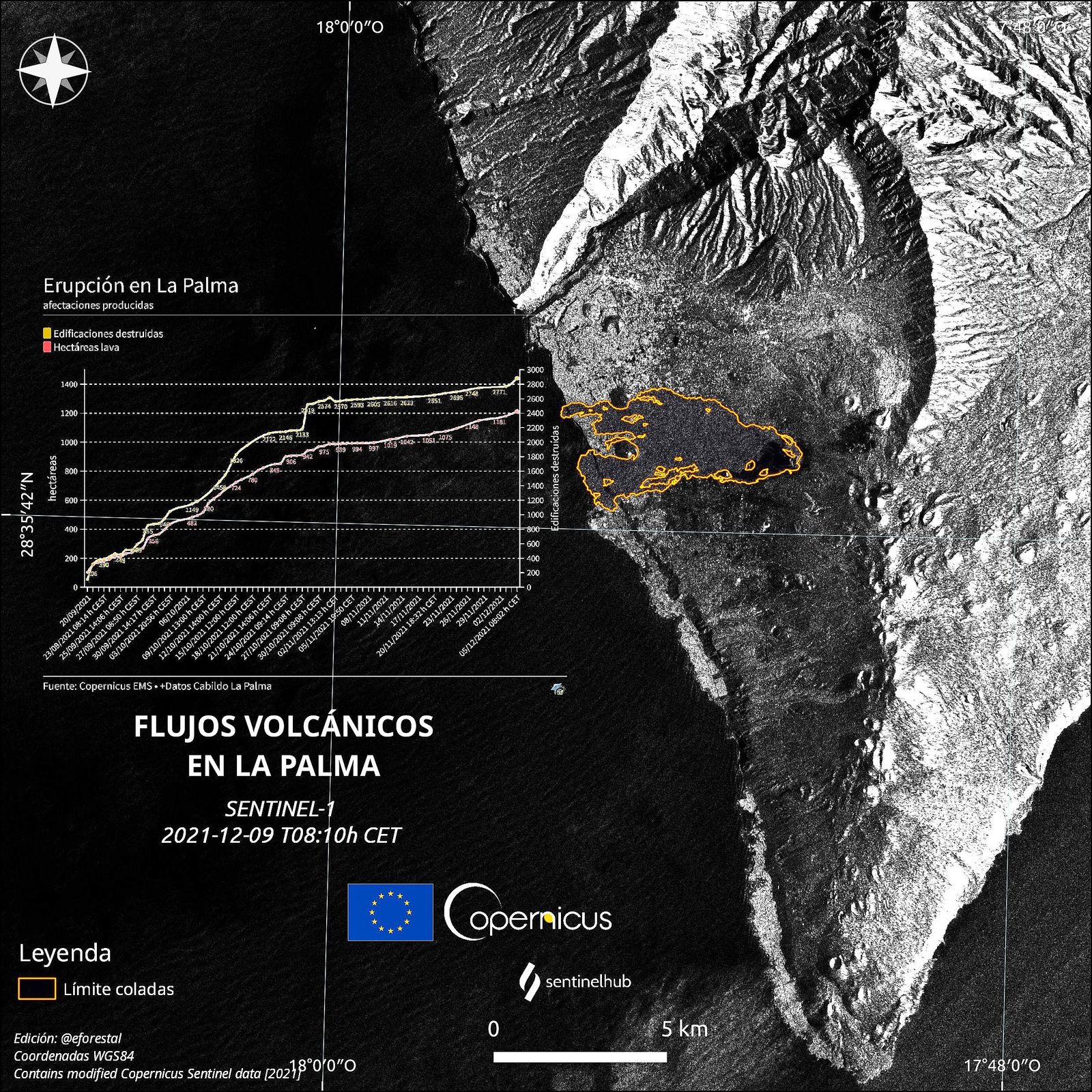 La Palma - areas of lava flow and destruction / Graphic: yellow line: nbr. Buildings destroyed - red line: area covered in ha. - image and data via Copernicus Sentinel-1 radar 12/09/2021 - one click to enlarge
La Palma - Field bombarded by volcanic bombs from Cumbre Vieja ... a lunar landscape! - video IGME / 1-1-2 / European Community
The JMA reports on the activity of Sakurajima from December 6 to 10
Large volcanic bombs are scattered over 1 km of Mount Takeyama crater and Showa crater
An eruption with a pyroclastic flow can occur.
At the crater atop Minamidake, two eruptions occurred and the maximum eruption was accompanied by ash plumes 1,200m above the crater rim.
The amount of volcanic gas (sulfur dioxide) released is quite large.
The number of explosion earthquakes ranges over the last 5 days between 2 and 9.
The inclinometer and extensometer installed on the island show the expansion of the mountain range in November. Very few crustal movements were observed.
Under continuous GNSS observation, expansion of the deep subsoil of the Aira caldera (inner part of Kagoshima Bay) continues.
Source: JMA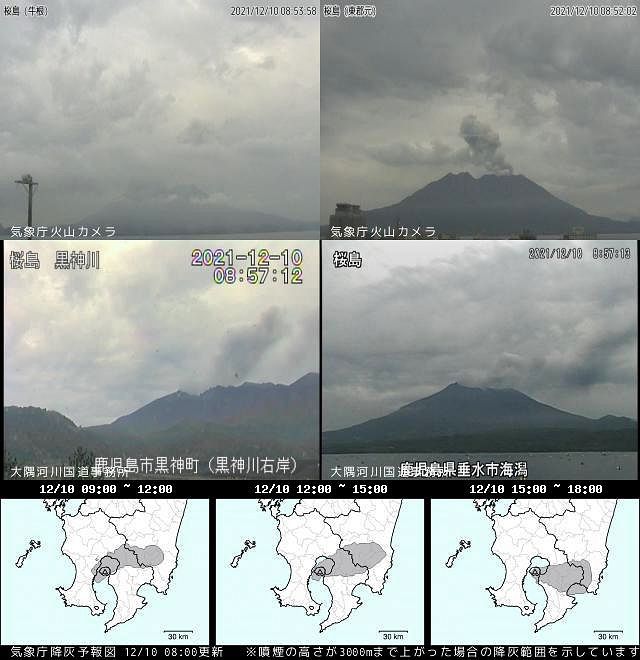 Sakurajima - explosion of 12.10.2021 / 08:50, accompanied by an ash plume of 1200m towards NNE - webcamsJMA
The total amount of running water from Grímsvötn is estimated at 1 cubic kilometer, or 1 billion liters of water.
Here is an infographic attempt to give an idea of ​​this enormous volume: 1 cubic kilometer of water in the shape of a ball. The ball measures 1.240 meters in diameter and reaches 360 m above the height of Esja if it was located at the same height as Hallgrímskirkja (Church of Reykjavik). The ball contains a water content equivalent to 400,000 Olympic swimming pools or more than ten times the size of Mývatn.
The aviation color code remains at yellow this 10,12,2021
Sources: Veðurstofa Íslands & Icelandic volcanoes