Publié le par Bernard Duyck
Following the strong eruptions that pulverized a large part of the Hunga Tonga and Hunga Ha'Apai islands, and caused a tsunami, their collateral damage begins to be counted.
In the islands close to the eruptive site, many buildings and houses were destroyed. More than 80% of the inhabitants are affected.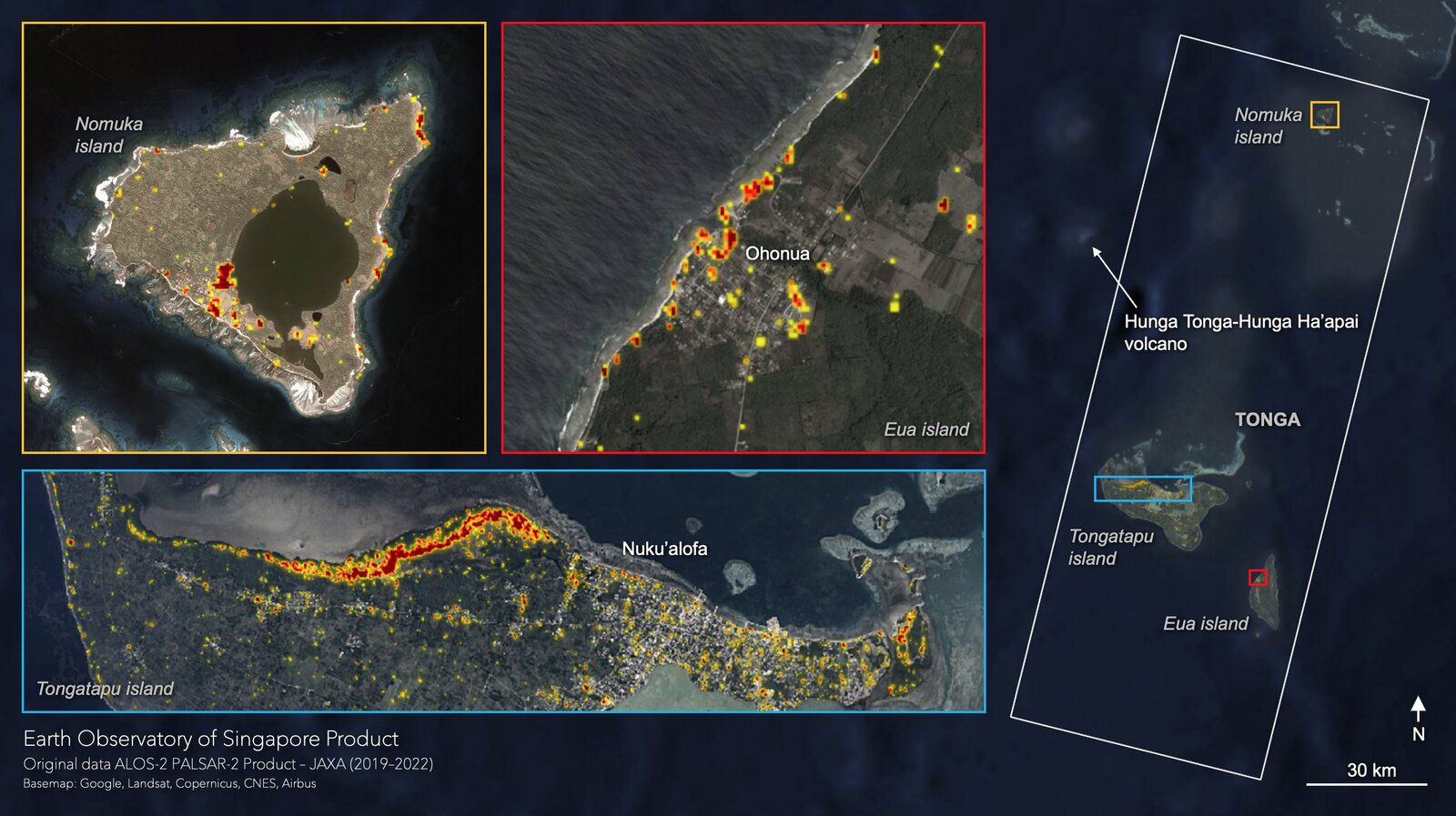 Hunga Tonga-Hunga Ha'apai - This map, based on alos2 sar satellite data, shows the devastating impact of the massive volcanic eruption in Tonga. Damaged areas are marked with yellow to red pixels, with red indicating the most damage. - Doctor. EO of Singapore 23.01.2022
The shock waves circled the Earth several times, and exerted atmospheric pressure differences detected as far away as Europe.
A cloud of sulfur dioxide moved westward and passed over part of the Pacific towards northern Australia, then the Indian Ocean, narrowly avoiding Madagascar, and reaching the African coast.
The highest concentration of sulfur dioxide in the world is on 17.01.2022 over the Pacific - Doc. NIWA Weather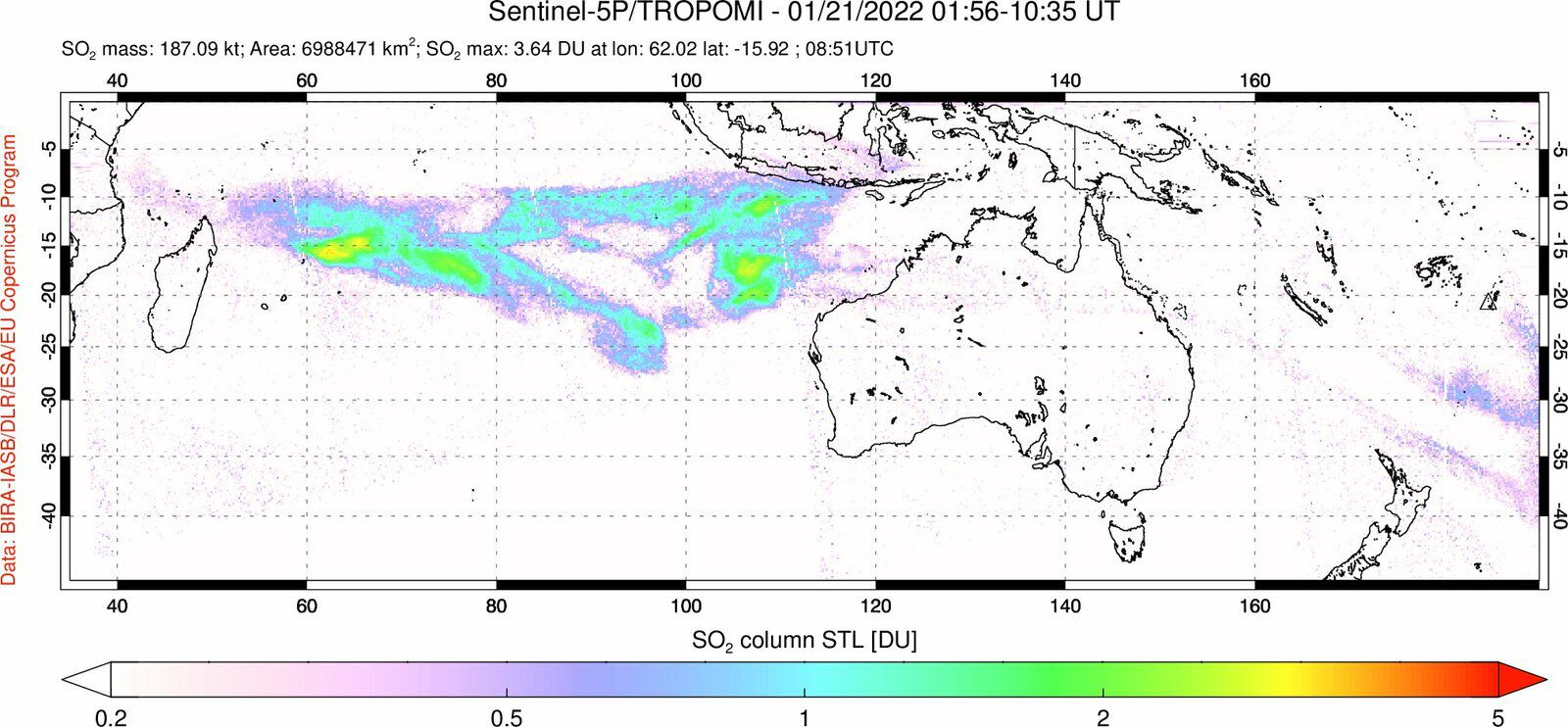 Hunga Tonga-Hunga Ha'apai - Volcanic stratospheric cloud of SO₂ and aerosols over the Indian Ocean on January 21, as it approaches Madagascar and East Africa. - Doc.Sentinel 5P Tropomi - via S.Carn
An oil spill occurred on January 15 during the unloading of the tanker "Mare Doricum", from the Repsol company, at the La Pampilla refinery; the accident was caused by a violent swell. Oil has a significant impact on the coastal marine ecosystem, and poses risks to public health. Two protected natural areas are endangered to the north of the spill: the National Reserve of the system of islands and islets "over approximately 512 hectares" and the Ancon Protected Area "over 1,758 hectares".
The tourist chain and the world of fishing are impacted: 21 beaches are polluted and many species of fish are dead.
Sources: Articles and tweets by Shane Cronin, Simon Carn and local / international press.
Conversation with Prof. Shane Cronin - Hunga Tonga-Hunga Ha'apai eruption - Doc. Pacific Community. - https://www.youtube.com/watch?v=2sVY5InFcAo