Publié le par Bernard Duyck
Information on what is known about the Hunga Tonga-Hunga Ha'apai eruption and its influence locally and globally by scientists: Professor Shane Cronin (Auckland Unv.) - Dr. Ev.Ilyinskaya (Leeds Univ .) - Robin Lacassin (IPGP)
Information on the volcano, future tsunami risks, impact on water, cultures, marine life in a few slides. The full text is available by following this link.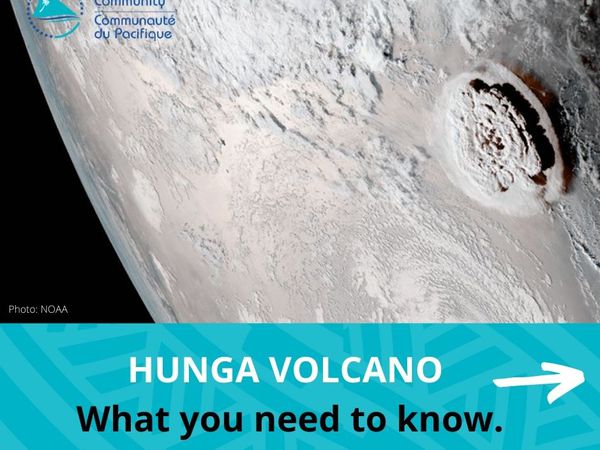 Hunga Tonga-Hunga Ha'Apai - A conversation with Professor Shane Cronin on the rare volcanic eruption in Tonga - Doc. Pacific Community - one click to enlarge the thumbnails
Hunga Tonga-Hunga Ha'apai pressure waves have circled the globe 3 times since this morning. This pressure chart is from Iceland. It shows 6 peaks instead of only 3 because the waves arrive twice, one from the NNW (shortest distance: 14,700 km) and from the SSE (longest distance: 23,500 km), with a delay of about 10 hours between them (Dr. Ev. Ilyinskaya – Leeds Univ.)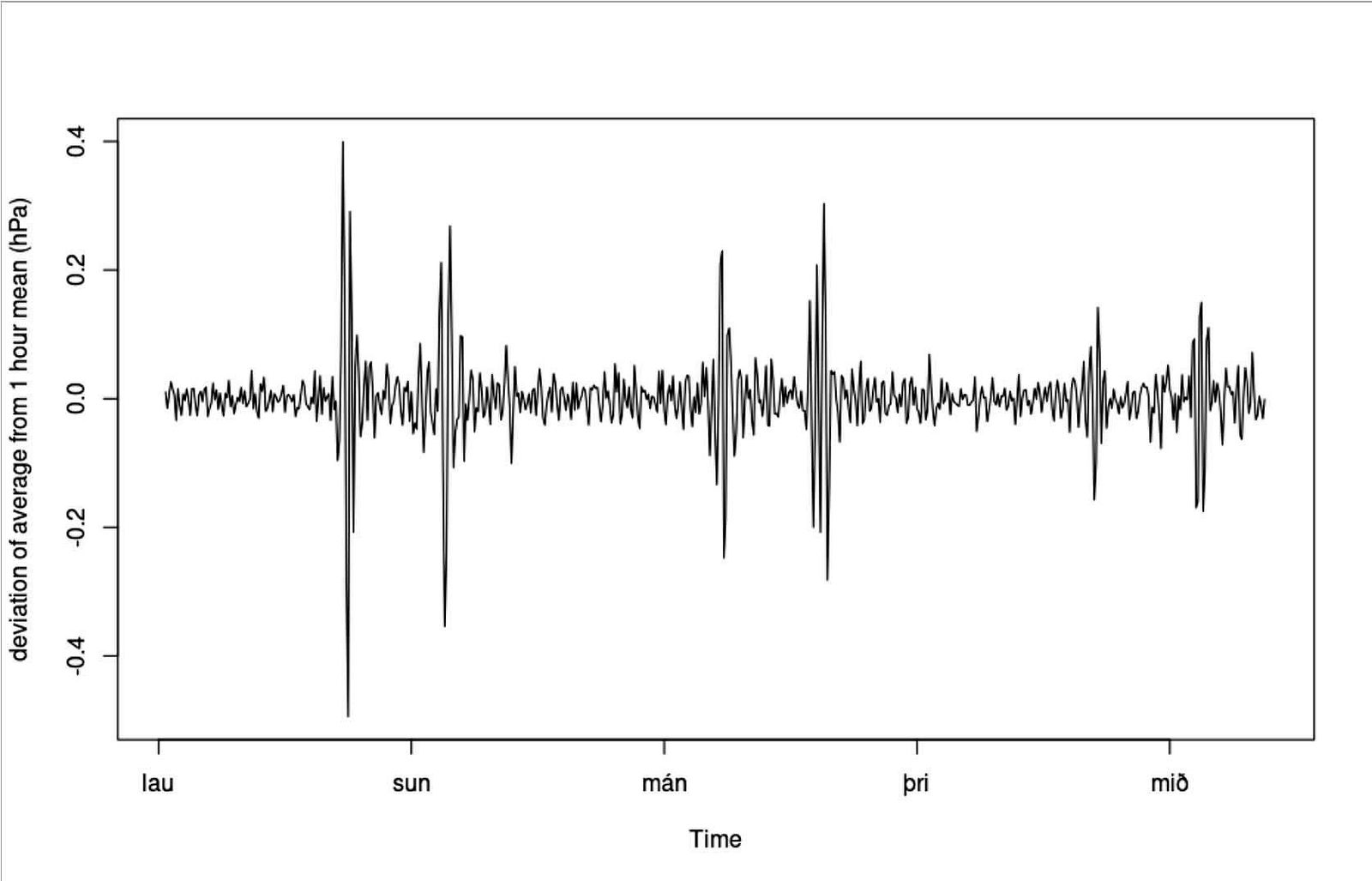 HTHH - Medium Variation of Waves of pressure following the Tonga eruption - measured on 19.01.2022 in Iceland - via Dr. Ev.Ilyinskaya Leeds Univ.
Four days after the eruption of the Hunga Tonga-Hunga Ha'apai volcano, the Pacific Ocean was still very rough following the transoceanic tsunami, as evidenced by the sea level record in Coquimbo, Chile. Note the maximum height of the tsunami between 1 and 1.5 m (peak to peak 2.5 m) (Robin Lacassin - IPGP)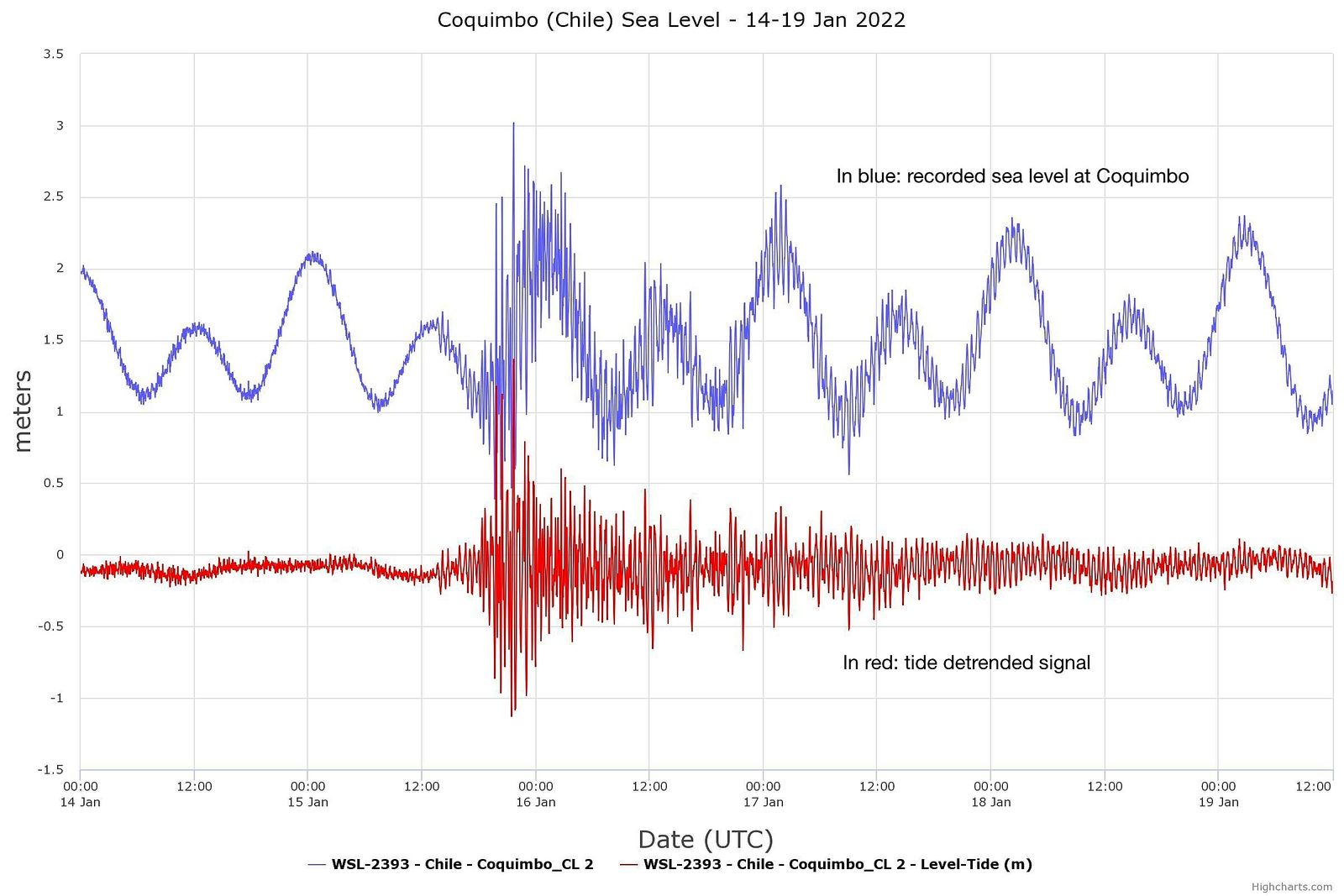 HTHH - following the trans-Pacific tsunami, sea level variations in Chile (in blue), and the tide level (in red) - Docum. R. Lacassin / IPGP
Ashes from the eruption was observed by Space Station astronauts, as were very colorful sunsets in New Zealand.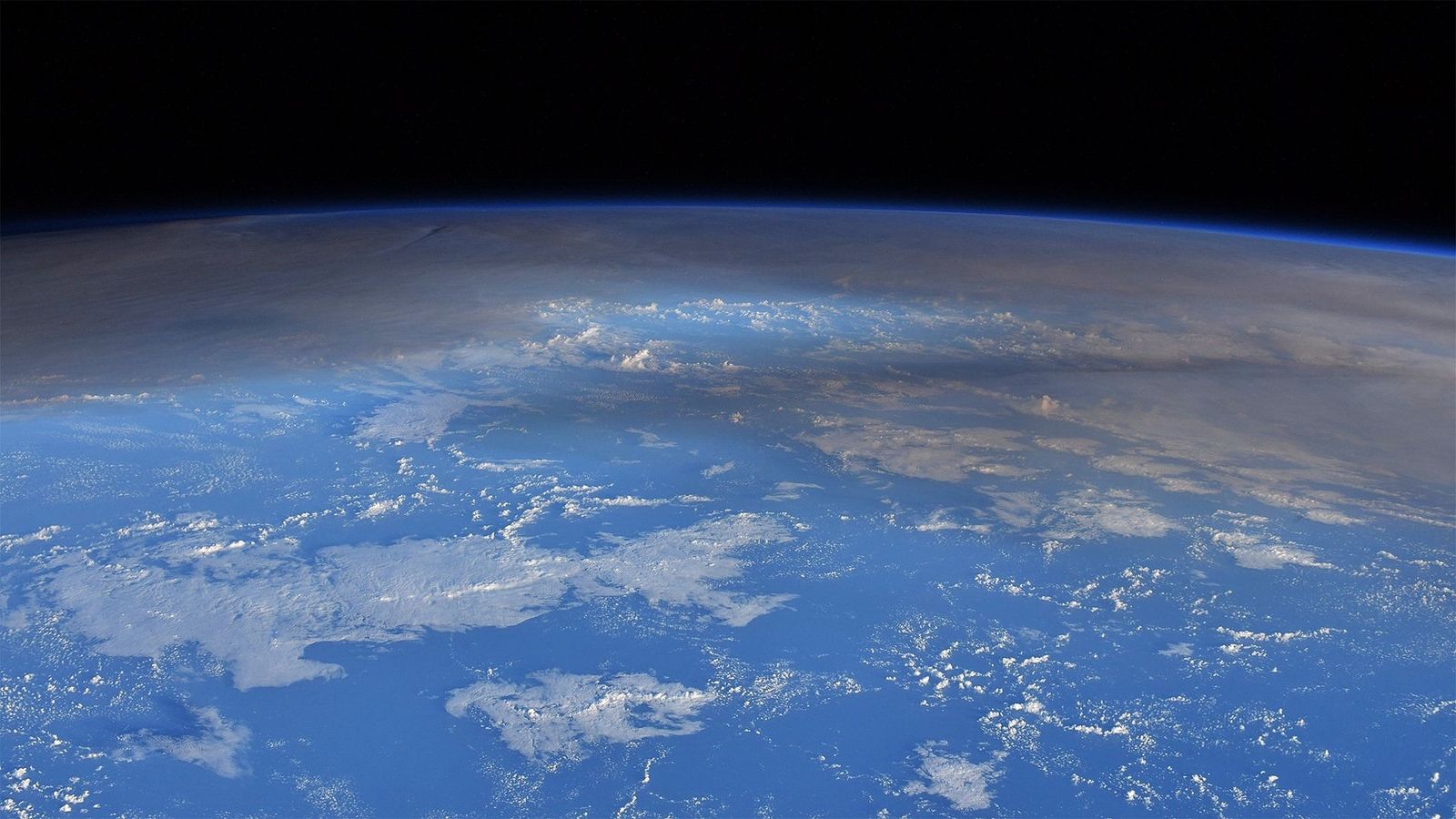 Gray clouds emitted by the volcanic eruption of HTHH, seen from the ISS on 19.01.2022 - photo Kayla Barron / Nasa - one click to enlarge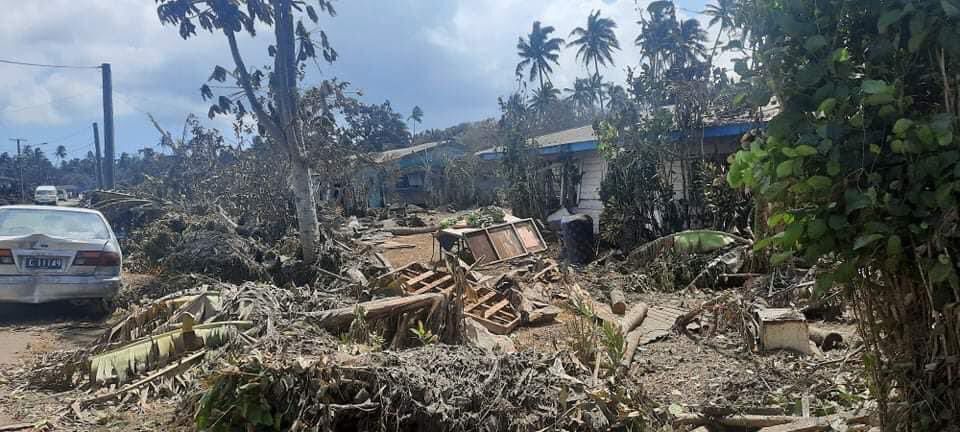 Tonga Islands - significant damage following the tsunami caused by the eruption of HTHH - image FB 20.01.2022 - one click to enlarge
Light ash emissions were observed by satellite at Wolf Volcano drifting southwest on January 19.
Thermal alerts are broadcast by Mirova and FIRMS, in connection with lava flows. Seismicity is characterized by 3 LP earthquakes.
Alert level: no alert
Sources IGEPN & Mirova.
In Semeru, continuation of the eruption with this January 16, white and gray plumes reaching 1,000 meters above the summit, a nocturnal incandescence, and avalanches of incandescent blocks on the south-eastern flank traveling up to 1,500 meters.
A collapse of the flow front caused a pyroclastic flow.
Activity level remains at 3, with recommendation to stay at 500m. minimum of Kobokan, and other drainages, because of the risks of lahar, avalanche and/or pyroclastic flow.
Source: PVMBG / Magma Indonesia