Publié le par Bernard Duyck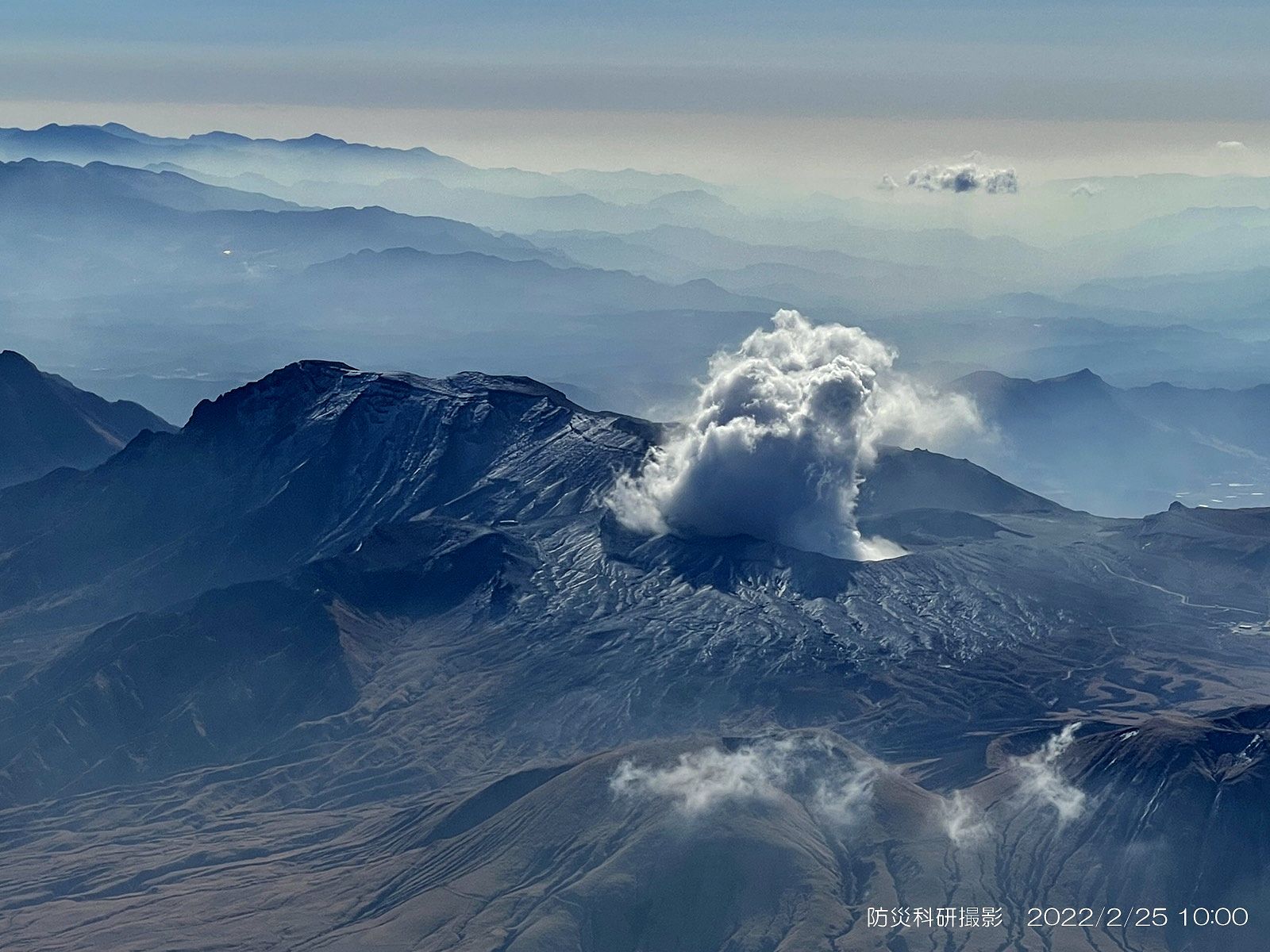 Asosan - overview of 25.02.2022 / 10:00 a.m. - photo National Research Institute for Earth Sciences - one click to enlarge
After Aso's alert level was raised to 3 (restrictions near the volcano) on February 24, an overflight at an altitude of about 3,000 meters on February 25 at 10 a.m. by a researcher from the National Institute of Research for Earth Sciences and Disaster Prevention shows a consistent gas and vapor plume.
A danger zone is defined with a radius of approximately 2 km around the Nakadake crater n°1, due to the large volcanic stones and possible pyroclastic flows in the event of an eruption.
Sources: National Research Institute for Earth Sciences and Disaster Prevention & JMA
The OVSM recorded between February 18 and February 25 at 4 p.m. UTC at least 35 volcano-tectonic earthquakes with a magnitude less than or equal to 0.5 under Mount Pelee. The hypocenters were located between 500 m and 1,200 meters below the surface.
This superficial seismicity is associated with the micro-fracturing of the volcanic edifice.
A hybrid earthquake associated with the presence of fluids was recorded.
An extension of two areas of deteriorated vegetation was noted during an overflight.
The alert level remains at yellow
Source: OVSM
Sumatra - earthquakes on the Sumatra fault - Doc. Earth Observatory of Singapore - one click to enlarge
A strong earthquake struck near Bukittinggi, West Sumatra, Indonesia on February 25, 2022 at around 9:38 a.m. Singapore time. According to the United States Geological Survey, the Mw 6.2 earthquake occurred at a depth of 12 kilometers (km) and was preceded by a Mw 5.0 shock a few minutes earlier. The earthquake was felt widely across the region, including in Singapore.
The strike-slip (horizontal slip) fault that ruptured in today's event is the 1,900 km long Sumatra Fault, which runs along the entire island of Sumatra.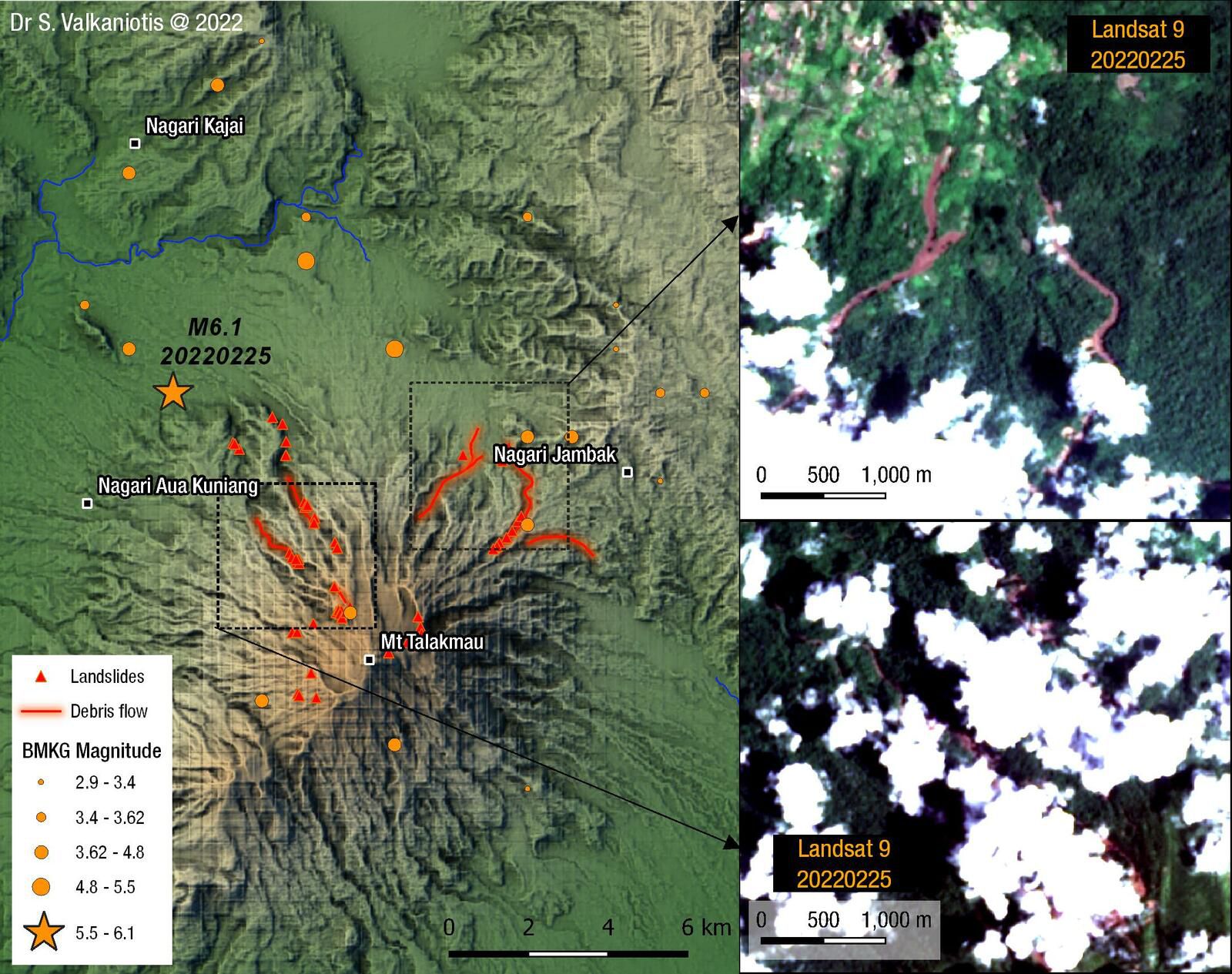 Sumatra / Gunung Talakmau - 25.02.2022 - landslides and debris flows following the M 6.1 earthquake - Doc. S. Valkaniotis - one click to enlarge
A volcano, the Gunung Talakmau was built along a NE-SW line and rises more than 700 m above Pasaman towards the SW. The tallest and most northeastern of Talakmau's three summit craters is filled by a lava dome.
Following this earthquake, a Landsat-9 image was taken and shows landslides and large debris flows on the slopes of the volcano.
Sources: Landsat-9 image / S. Valkaniotis & Global Volcanism Program