Publié le par Bernard Duyck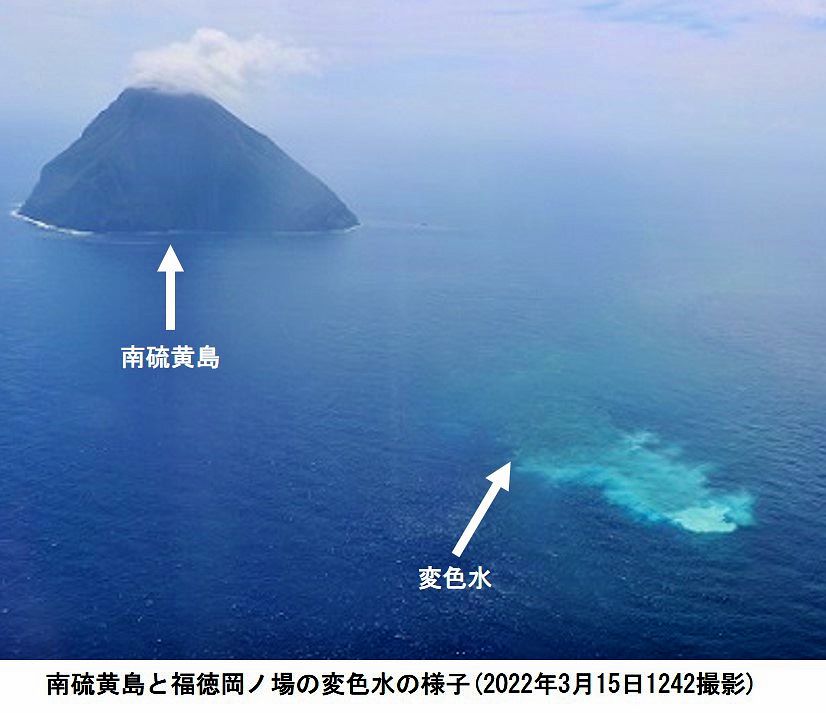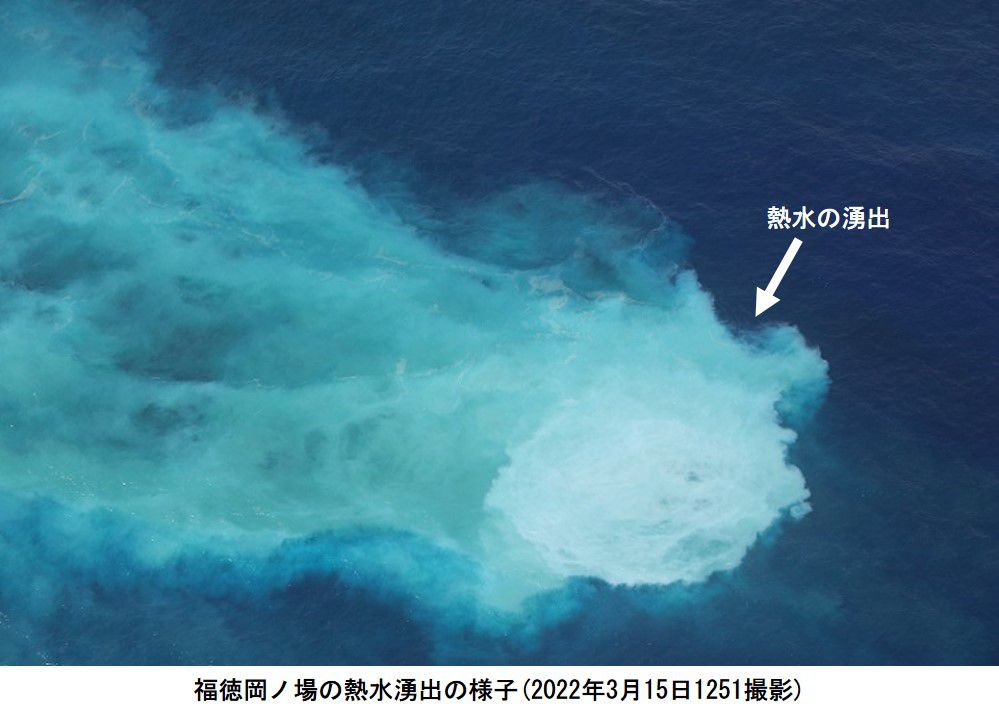 Fukutoku-Okanoba - hot water outlet off Minami-Ioto - photos 15.03.2022 by Japan Coast Guards - one click to enlarge.
On March 15, 2022, aerial observations of volcanic activity at Fukutoku-Okanoba, an undersea volcano off the pyramid island of Minami-Ioto, were made.
A confirmation of the hot water outlet is given by a zone of turbulent discoloration.
The trachyandesitic volcano is part of an elongated edifice with two major topographic highs oriented NNO-SE.
Sources: Japan Coast Guards & Global Volcanism Program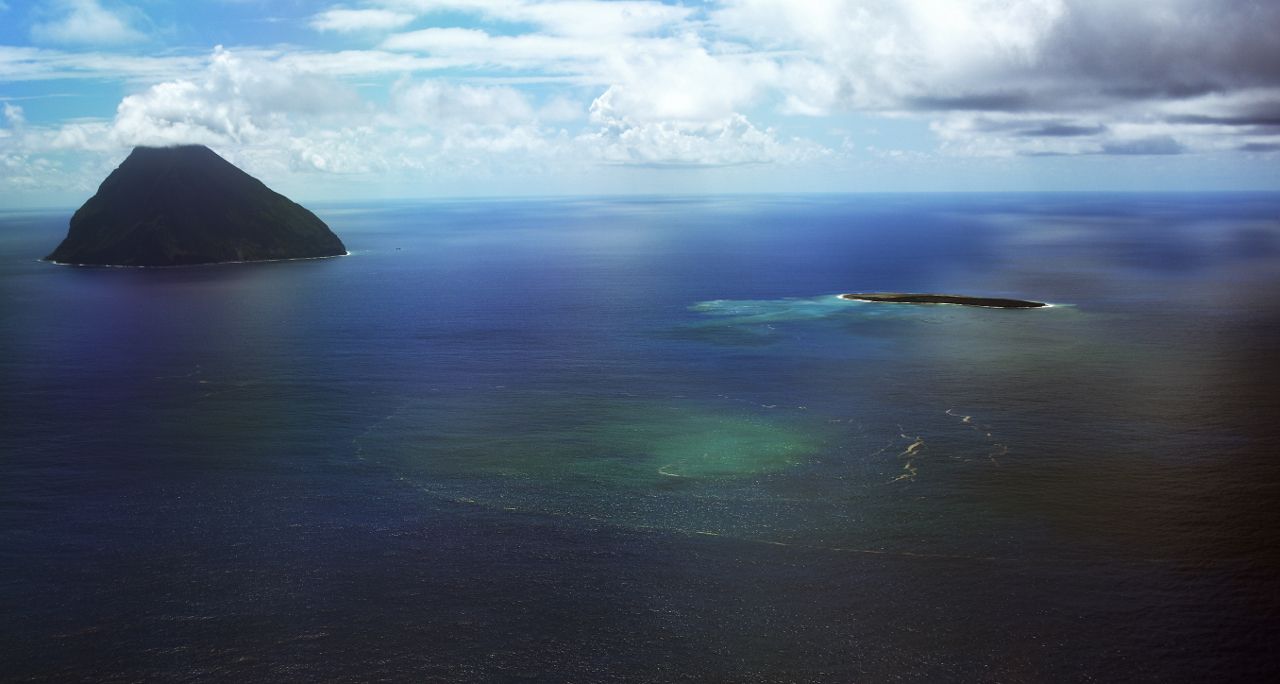 2 km diameter area of ​​discolored yellow-brown water (foreground) located 2 km ENE of Fukutoku-Oka-no-Ba (middle right) at 1304 on September 12, 2021. The left island is Minami - Yoto. Floating pumice was also noticed around the discolored water. Photo by Japan Coast Guard and JMA/GVP - click to enlarge.
After the paroxysmal phase of the eruption of Bezymianny, with evacuation of ash up to 12 km a.s.l. which began at 12:53 UTC on March 15, and the formation of short pyroclastic flows which collapsed in the Vostochnaya valleys and Yuzhnaya.
The explosive eruption of the Bezymianny volcano has ended. A moderate gas-steam emission from the volcano is currently observed.
Thermal anomalies are always recorded; they have varied over the last 3 days between 2 and 45 MW.
Sources: GVP & Mirova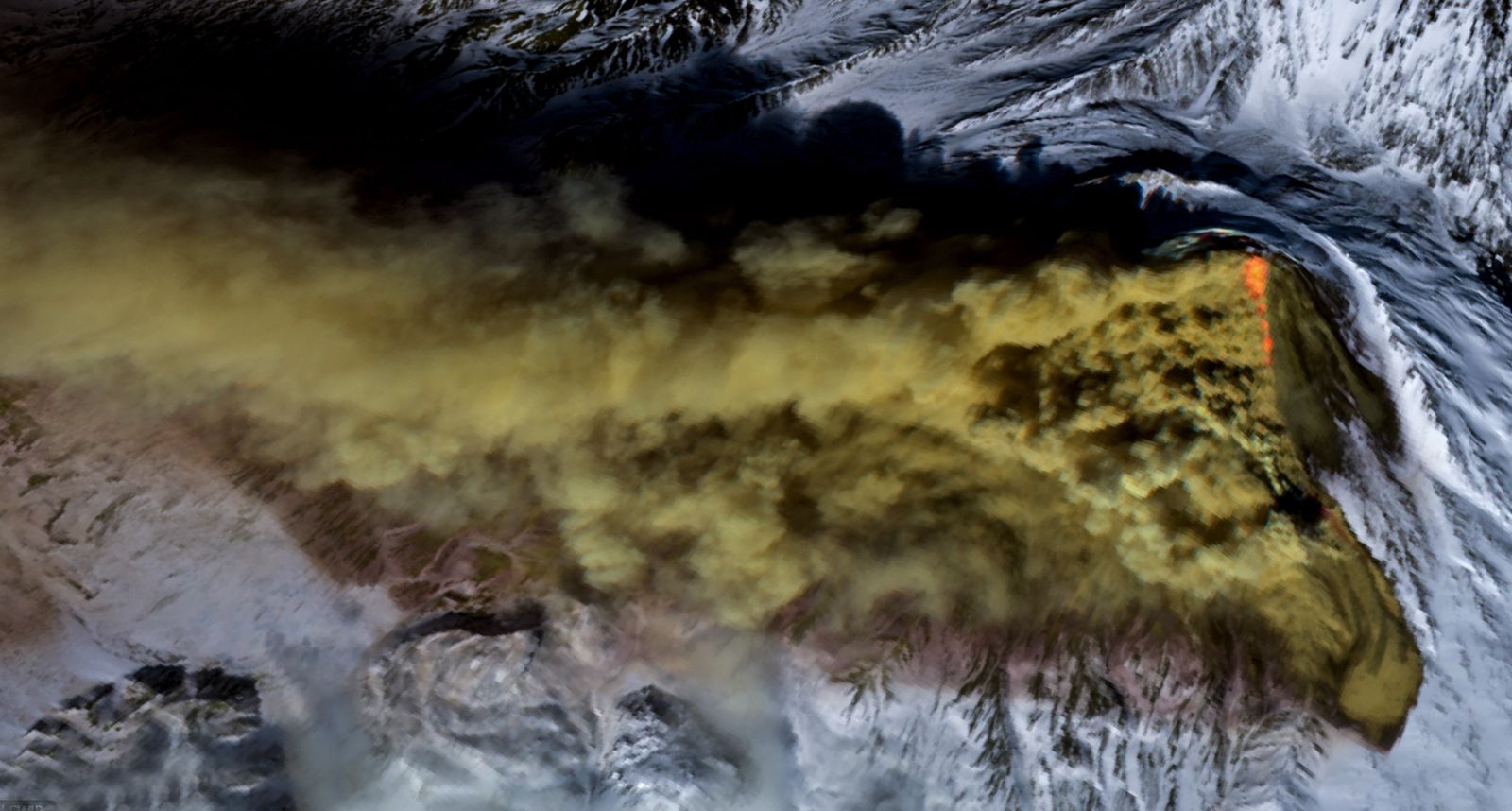 Bezymianny - paroxysmal phase of the eruption on 03.15.2022 - Sentinel-2 Copernicus image via PlanetaryEye - one click to enlarge.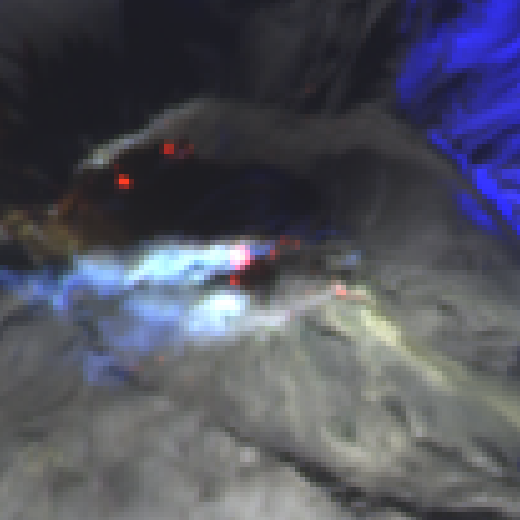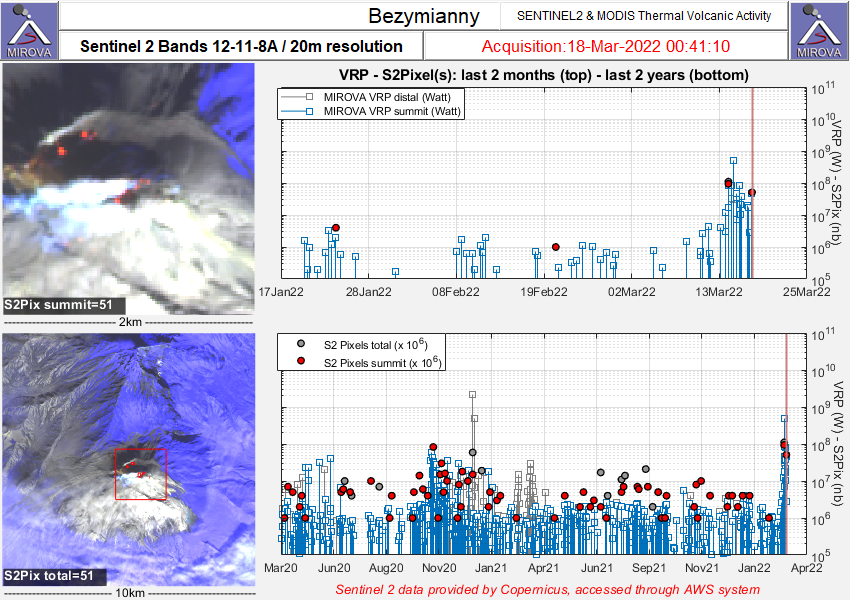 Bezymianny - Thermal anomalies on 18.03.2022 - Doc. Sentinel-2 bands 12,11,8A via Mounts Project and Mirova
At Semeru, the explosive activity continues, with this March 19, 2022 at 5:35 a.m. local time, an explosion recorded on the seismogram with a max. of 20 mm for 332 seconds.
It produced a plume of gas and ash, gray, which reached an altitude of 4,676 m. , drifting north, and a small pyroclastic flow descending towards the base of the cone.
Activity remains at 3/siaga, with recommendations not to access an area 5 km from the crater, nor in the southeast sector along Besuk Kobokan up to 13 km from the summit.
Source: Magma Indonesia / PVMBG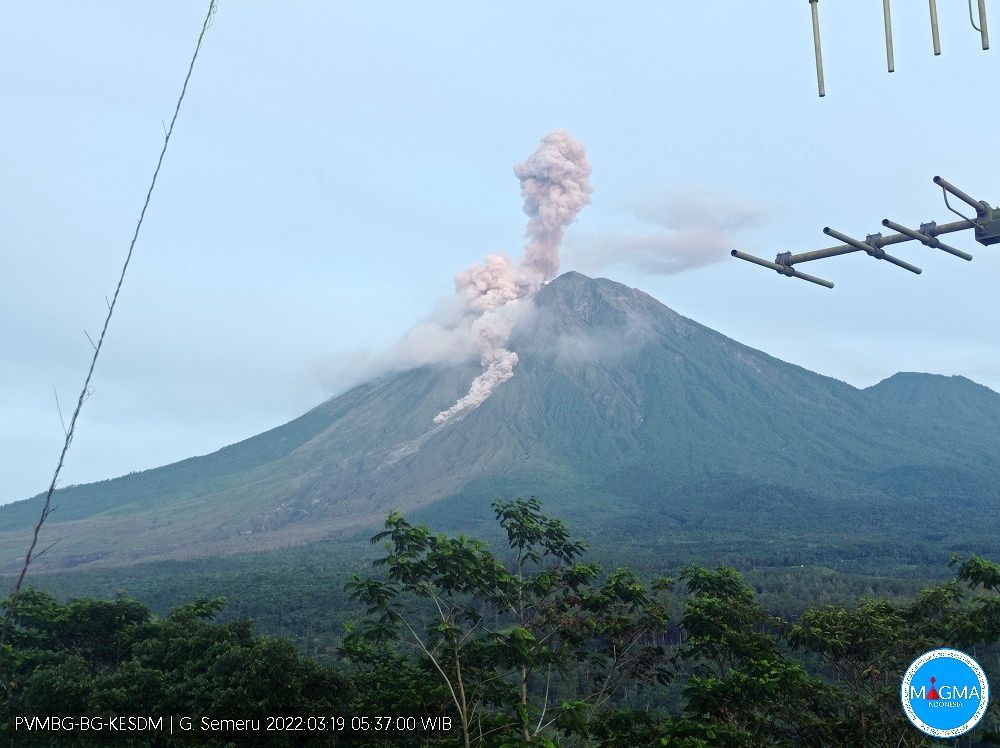 Semeru - explosion, with ash plume and pyroclastic flow from 19.03.2022 / 05:37 WIB - PVMBG / Magma Indonesia webcam - one click to enlarge
During the month of March, the recording of an unusual volcanic seismicity of hybrid type (HB) was recorded at Lonquimay volcano (Araucania region / Chile), accompanied by long-period seismicity (LP), the two signals generally associated with fluid dynamics in volcanic vents. To a lesser extent, volcano-tectonic (VT) seismicity has been observed, linked to the rupture of rock material in volcanic systems.
Although their sizes and magnitudes are low to date, their assessment is distinguished by an incisive appearance during the first half of March, especially from March 9. Due to their low magnitude, only some of the HB and VT earthquakes were located near the main volcanic edifice, with distances between 2 and 7 km, and depths varying between 4 and 11 km from the summit of the volcano.
There are no other parameters in favor of an imminent eruption: no variation is observed suggesting a deformation of the volcanic edifice; no anomalies are reported in the emissions of sulfur dioxide into the atmosphere in the area near the volcano. There are no thermal alerts recorded in the area associated with the volcano, according to data processed by mid-infrared observation of volcanic activity (MIROVA).
The technical alert remains green.
Source : Sernageomin - REAV 18.03.2022 / 18h30 loc.