Publié le par Bernard Duyck
At Reventador, Ecuador, surface explosive activity remains high and unchanged; internal activity is moderate.
For March 12-13, the VAAC Washington reports steam and gas and ash emissions at 870 meters above the crater, and a gas and steam emission at 500 m above the crater.
On March 14, at 01:26 UTC, the VAAC reported an ash plume at an altitude of 4,600 m. (flight level 150)
FIRMS recorded 21 thermal alerts in the past 24 hours.
Sulfur dioxide emissions were measured on March 12 at 1,360.7 tons/day. (according to Mounts project)
Seismicity is characterized by 22 explosion earthquakes, 56 LP earthquakes, 21 episodes of emission tremor, and 2 of harmonic tremor.
The alert level is at naranja.
Source: IGEPN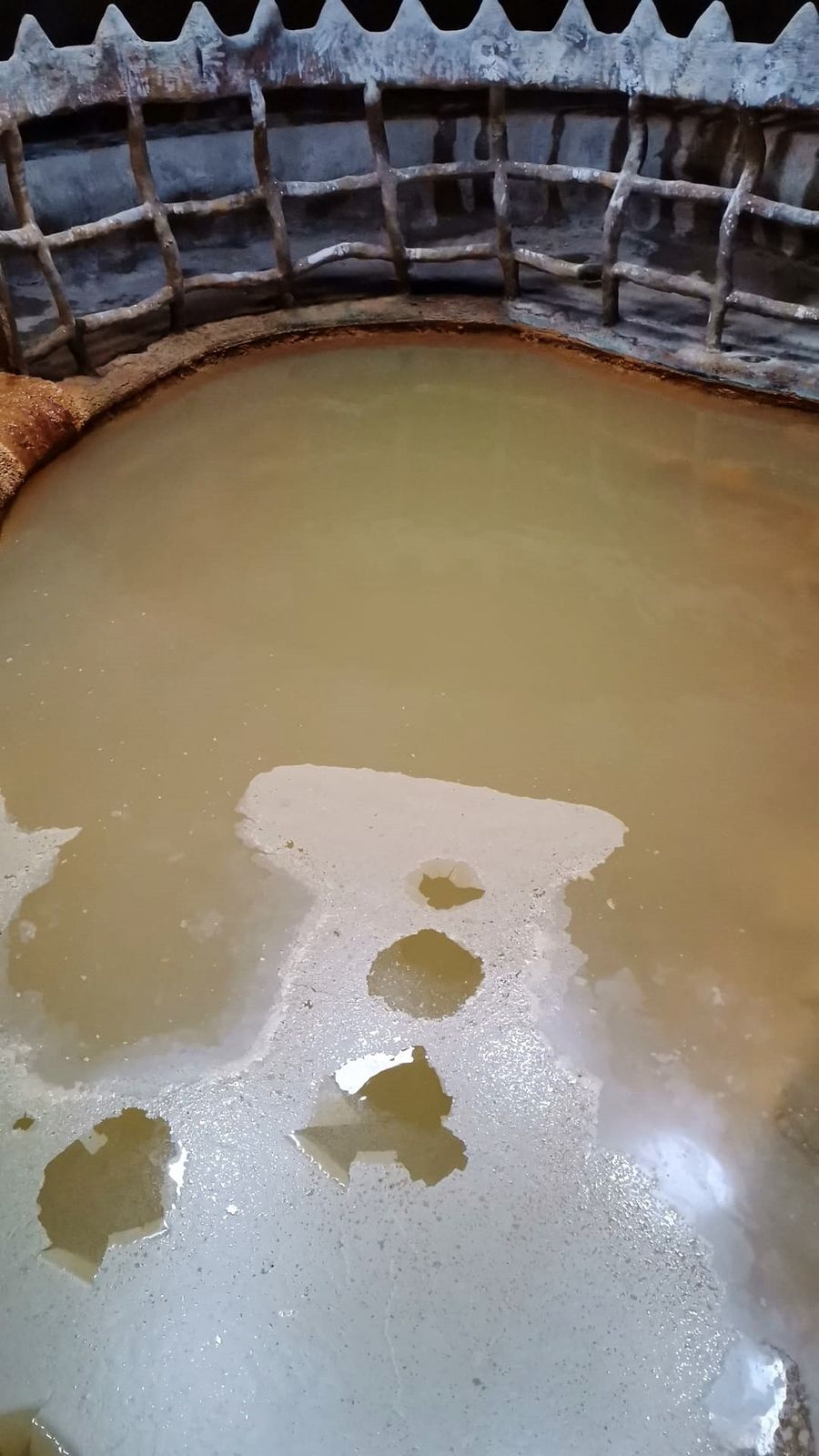 Rincon de La Vieja - Mineral layer of iron oxides and silica in the hot water hole north of the Rincón de la Vieja volcano. - photo 13.03.2022 / Maria Martinez
No eruption is reported at Rincon de La Vieja / Costa Rica. Seismic activity is similar, compared to yesterday.
Seismographs recorded a weak volcanic tremor with frequencies around 4 Hertz all day yesterday and part of today. At this time, the tremor has become very weak and tends to disappear.
Discrete low-frequency LP-type volcanic earthquakes are occasionally recorded, and tornillo-type earthquakes are recorded sporadically.
The GPS network does not record any appreciable deformation of the volcanic edifice.
Plumes of water vapor and gas from fumaroles on the western inner wall of the main crater are observed occasionally on the western rim of the crater through the webcam 4 km north of the active crater. These plumes are generally a few tens of meters high and are rich in water vapour.
Now, in mid-March, the reduced rainfall and reduced flow of Quebrada Azufre favors the deposition of orange-ocher iron oxide minerals on the rocks and nearly dry bed of Quebrada Azufreda. The next rains will remove much of the iron oxides and transport them to the plains of northern Costa Rica where the soils are very rich in iron and a great diversity of chemical elements such as sulfur, zinc, copper, etc (Geochemical Atlas of Costa Rica. Soils: fertility and environment. Volume 1. Rolando Castillo Muñóz, 2019. Editorial Edinexo Costa Rica.)
Sources: Ovsicori & Geochemical Atlas of Costa Rica
Brief news from La Palma :
Three months since the end of the eruption of the Cumbre Vieja volcano in La Palma, IGN and InVolcan are continuing with volcanic monitoring and post-eruption activity reporting tasks.
Degassing continues.
Guyota on March 11 was amarillo.
Road reconstruction work continues. The Corazoncillo road is the subject of intervention, and will provide access to a dozen houses in El Paso.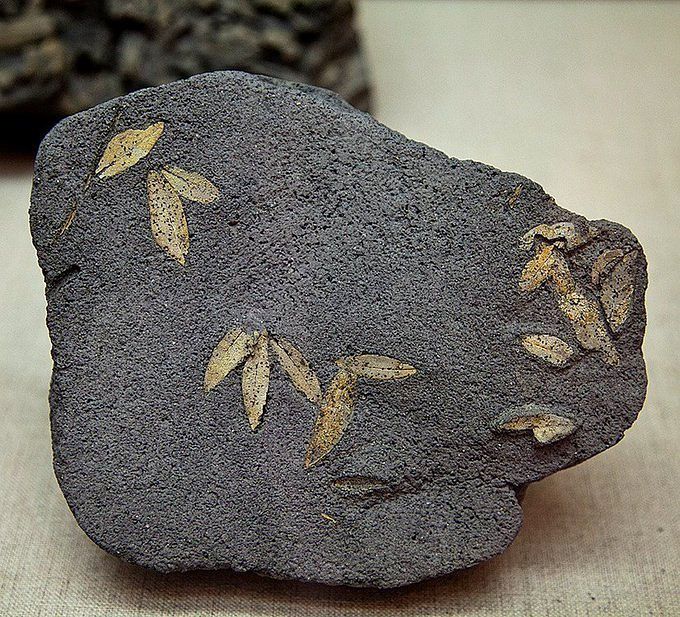 Santorini - fossilized olive leaves in the ashes of the eruption 60,000 years ago - credit Prehistoric Museum of Thera 13.03.2022
Fossilized olive leaves from a tree living 60,000 years ago on present-day Santorini are immortalized in the volcanic ash that covered them after an eruption.
The rare paleobotanical finds that the team found in the Fira quarries during a decade of research are very important, as they contain valuable information about the flora and climatic conditions of the Cyclades at that time.
According to Evangelos Velitzelos, director of the Department of Historical Geology and Paleontology at the University of Athens, plant fossils found in 60,000-year-old volcanic ash layers were isolated by special preservation methods.
Besides the beautiful leaves of the European olive tree, the researchers found leaves of the dwarf palm and the Cretan palm, or Phoenix Theophrasti, which are also found at Vai in Crete, as well as mastic trees and tamarisk.
The researchers were also able to determine that so many tens of thousands of years ago the climate was quite different from what it is today, amounting to a completely different biome than the one the region enjoys today. , in the temperate zone.
Fossilized leaves and other finds immortalized in volcanic ash indicate that the prevailing climate was warm, with no harsh winters. "Santorini's climate was very hot, not even Mediterranean but subtropical", Velitzelos said.
Source: Greekreporter