Publié le par Bernard Duyck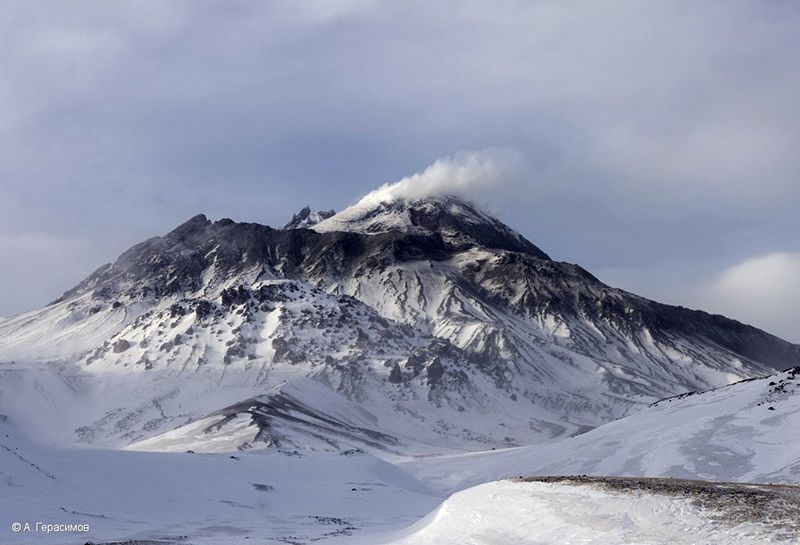 Bezymianny - Archive photo from 30.03.2021 / A. Gerasimov, IVS FEB RAS. Courtesy of IVS FEB RAS, KVERT. via GVP - one click to enlarge
The Bezymianny volcano experienced an eruptive episode on March 14-15, 2022 in Kamchatka. VAAC Tokyo detected an ash cloud at 4900 m. He drifted west.
Already in the past few days there have been signs of an impending eruption. Petropavlovsk volcanologists have warned that the volcano's seismicity has increased.
The Mirova site reports for these 14-15.03 weak to moderate thermal anomalies, between VRP 3 and 85 MW.
According to the Global Volcanism Program, the last period of volcanic activity in Bezymianny began on 05.21.2010 and is currently continuing, and is VEI 3.
Sources: Vaac Tokyo, and Mirova, Mounts project, GVP
Note that the KVERT is unreachable.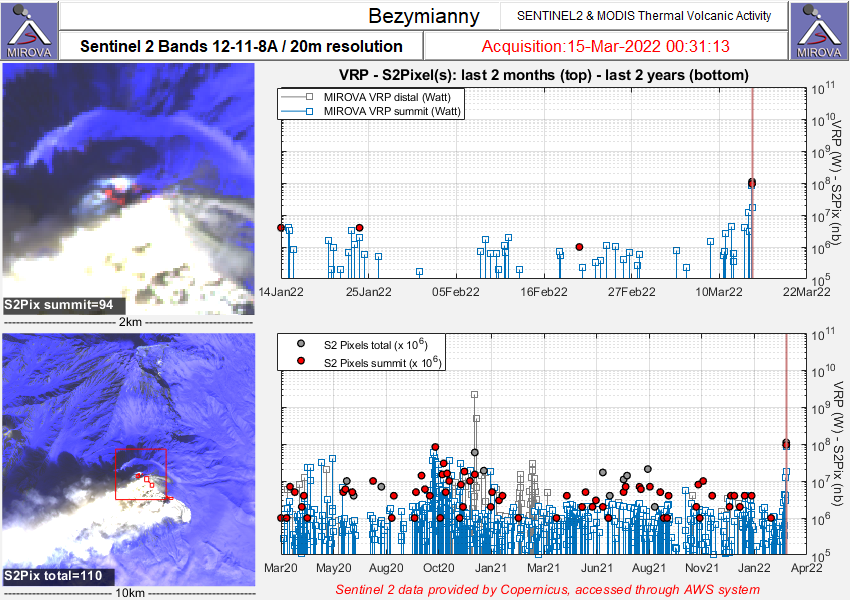 Bezymianny - thermal anomalies on 03.15.2022 - image Sentinel-2 bands 12,11,8A & Modis thermal volcanic activity - Doc. Mirova - one click to enlarge
The PVMBG has published a statement of activity of the Ili Lewotolok for the period from March 8 to 14, 2022.
The volcano is in activity level 3 / siaga.
The seismicity of the week is characterized by:
- 115 eruption earthquakes
- 49 earthquakes associated with emissions / gusts
- 87 harmonic episodes
- 2 Tornillo-type earthquakes
- 1 hybrid/multi-phase earthquake
- 385 episodes of non-harmonic tremor
- 4 shallow volcanic earthquakes
- 12 internal volcanic earthquakes
- 15 local tectonic earthquakes
- 24 distant tectonic earthquakes
- and tremor with an average amplitude of 1 mm.
Communities around Mount Ili Lewotolok as well as visitors/climbers/tourists are recommended not to conduct any activities within 3km of the summit/crater of Mount Ili Lewotolok. The community of Jontona Village should always be aware of the potential threat of avalanches of weathered material which may be accompanied by hot clouds from the southeastern part of G. Ili Lewotolok peak/crater.
Source: PVMBG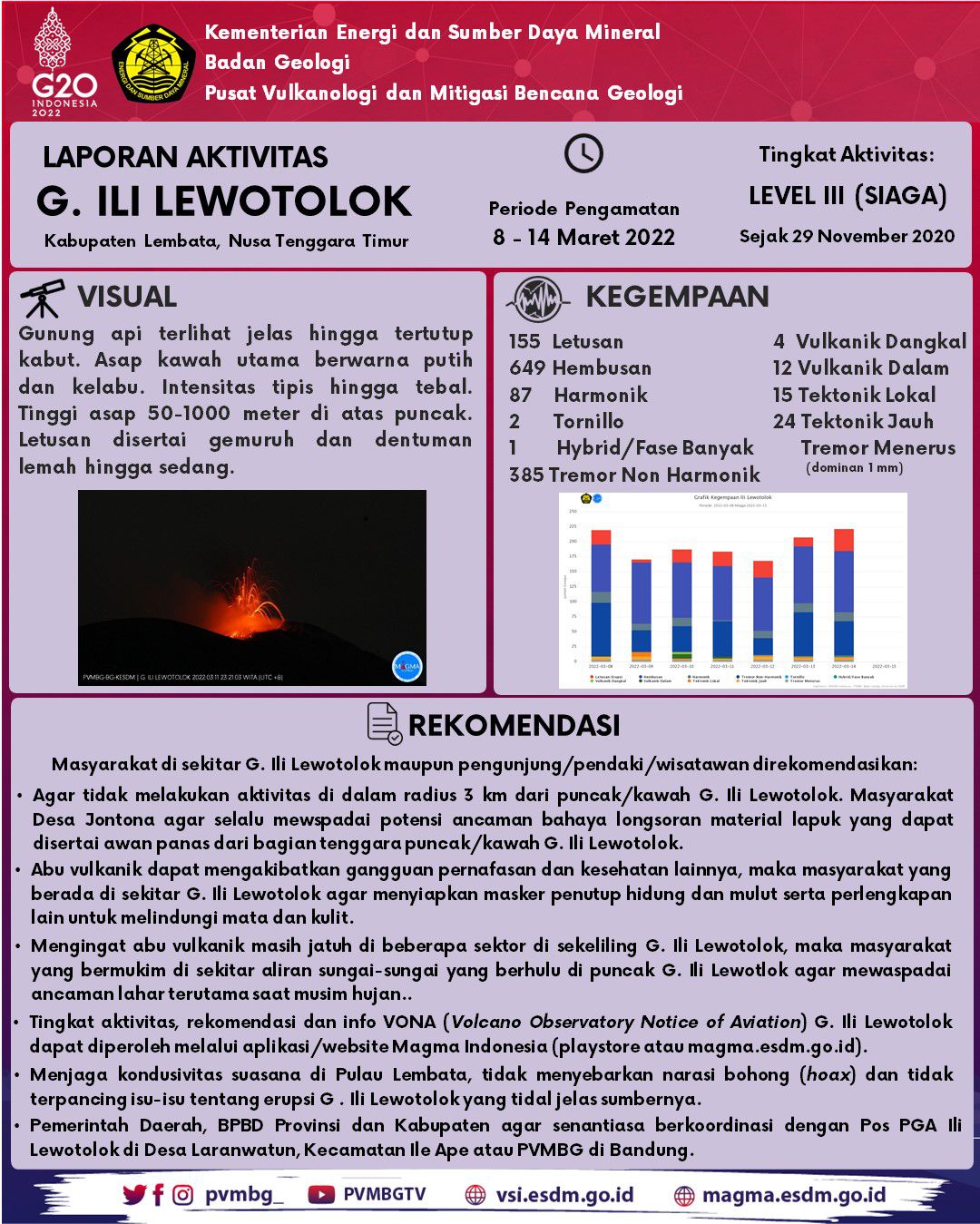 State of activity of the Ili Lewotolok for the period from March 8 to 14, 2022. - one click to enlarge
This year, Indonesia is hosting the G20 Presidency. Yogyakarta Special Region is one of the venues where the G20 Presidency will be held.
With the effusive eruption of Mount Merapi, is it safe to visit the city of Yogyakarta? The PVMBG answers in the form of FAQs, of which here is the summary.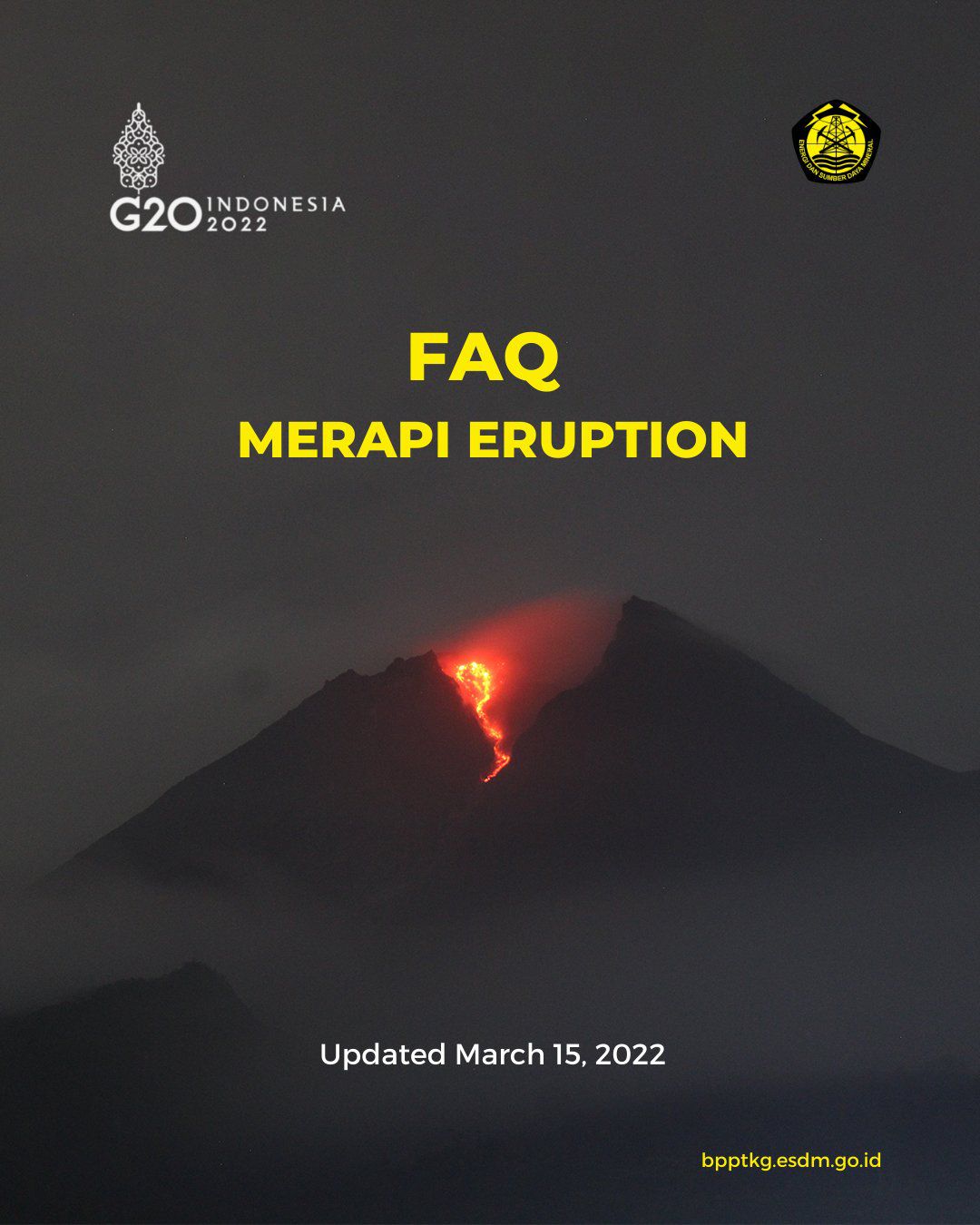 Based on current monitoring, there is no indication (as of 14.03.2022) of the possibility of a strong Merapi eruption.
Yogyakarta is safe. However, volcanic ash can reach the city, depending on the intensity of an eruption, and the direction of the winds.
Most tourist attractions are located outside the Merapi danger zone.
The Borobudur temple, located 27 km southwest of the volcano, is in a safe area. Volcanic ash can however reach it, always depending on the intensity of a strong eruption and the direction of the winds.
Sources: PVMBG, BPPTKG