Publié le par Bernard Duyck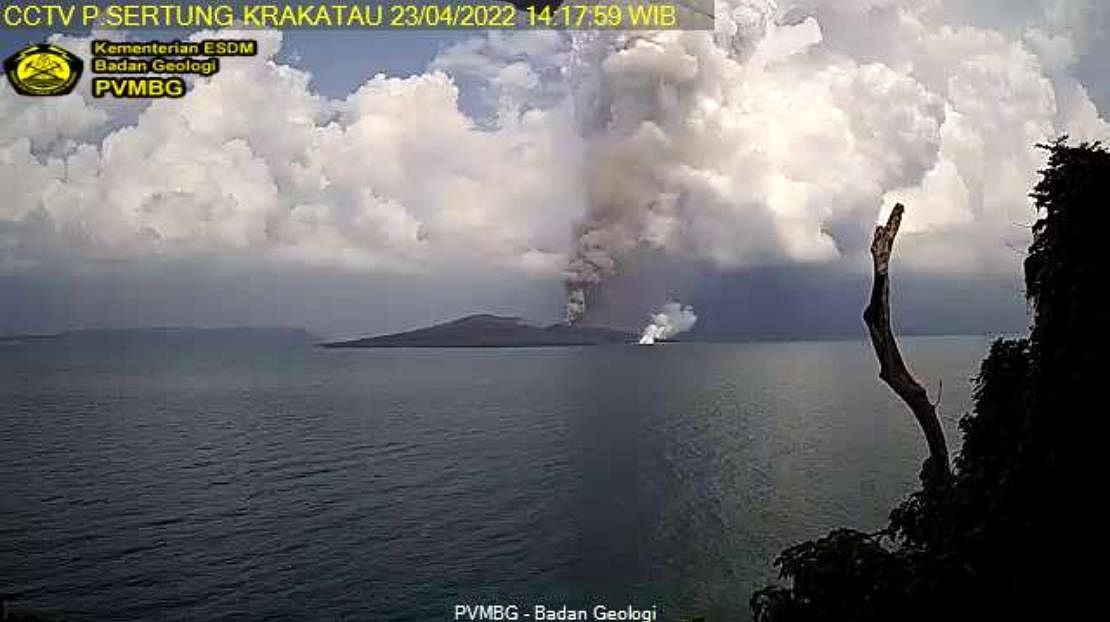 Anak Krakatau - ash and gas plume at crater and steam plume at sea lava inlet - Sertung webcam 23.04.2022 / 14:17 WIB / PVMBG - one click to enlarge
The activity does not weaken at Anak Krakatau this April 23.
VAAC Darwin issued a volcanic ash advisory extending southeast from the volcano. The PVMBG reports that the ash emissions are continuous, as is the volcanic tremor, recorded with an amplitude of max. 55 mm., and dominant at 50 mm..
According to a ground observer, the height of the ash cloud is estimated at a minimum of 3,100 meters on 23.04 at 06:08 local time, with an orange VONA confirmed on April 24 at 04:56Z.
Sentinel-5P Tropomi reports a strong sulfur dioxide signal, 38.10 DU 35 km from Krakatau.
In addition to the ash plume, we notice on the webcam a small plume of steam at the edge of the sea, probably corresponding to the entry of lava into the waters.
The activity remains at level 2 / waspada, with a ban on approaching within a radius of 2 km.
Sources: PVMBG, Magma Indonesia, VAAC Darwin, Tropomi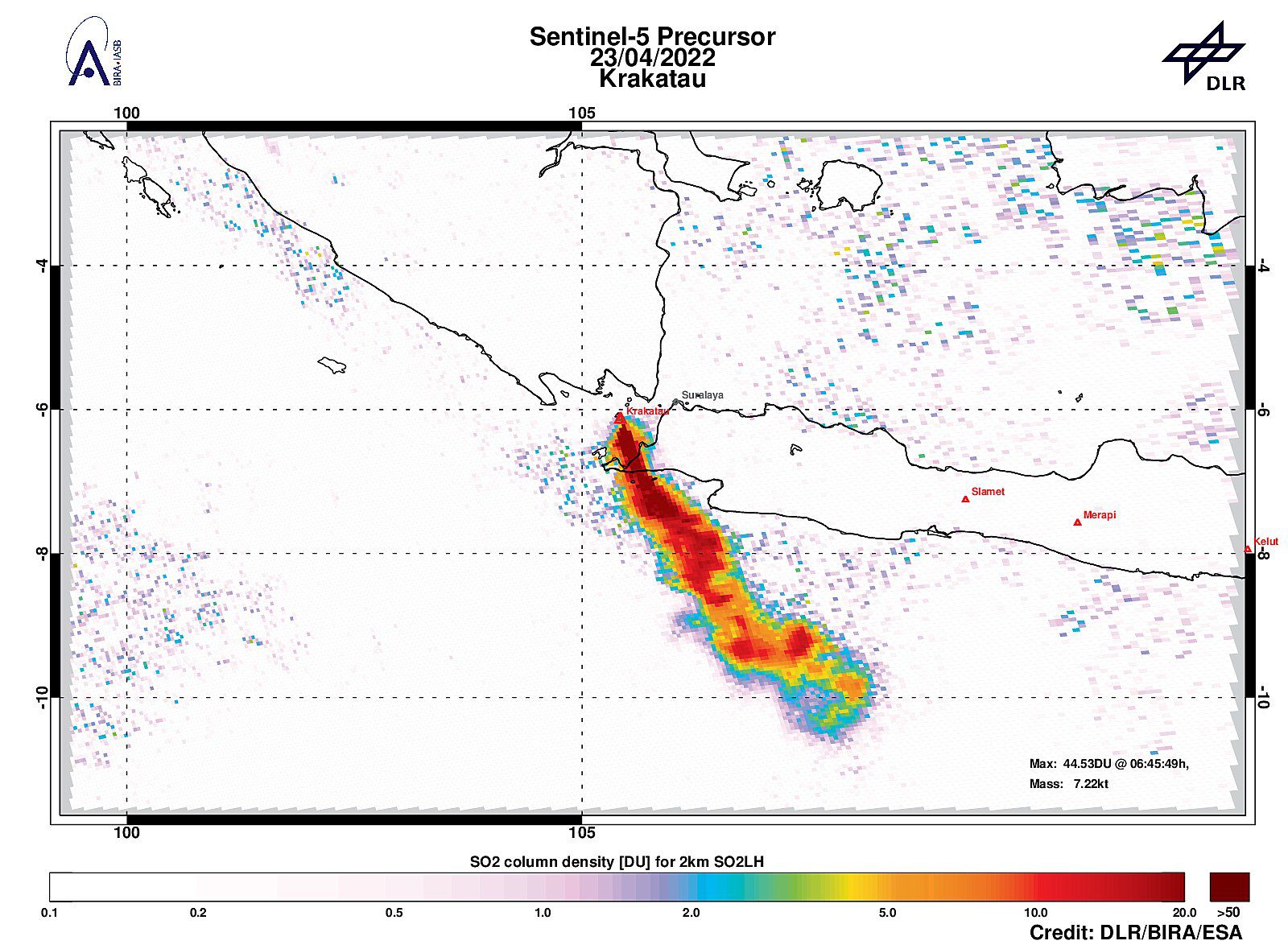 Anak Krakatau - 23.04.2022- strong sulfur dioxide signal, 38.10 DU 35 km from Krakatau - Sentinel-5P Tropomi / DLR / BIRA / ESA image.
Explosive activity continues at Nevado del Ruiz, with an ash plume reaching, according to VAAC Washington, an altitude of 7,000 meters / alt. flight 230, moving north 15 km. this April 24 at 05:25Z.
Source: VAAC Washington.
No eruption is reported in Poas / Costa Rica
Seismic activity is similar on April 23, compared to yesterday.
At the time of this report, the winds are blowing westerly.
The thermal convection of the lake and the fumarolic degassing without eruptive activity are maintained. Outgassing is more apparent due to humid conditions.
A decrease in the CO2/SO2 ratio has been observed since April 18, and the H2S/SO2 ratio remains low.
An apparent deflation is observed in the GPS data.
Source: Ovsicori