Publié le par Bernard Duyck
On May 29, 2022 06:05 UTC, an effusive mouth opened in the upper part of Etna's Valle del Bove. The altitude of the lava emission point is about 2800 m above sea level.
The average amplitude of the tremor, after a rapid decrease observed in the afternoon of day 28, accompanying the cessation of Strombolian activity at the summit of the southeast crater in progress since May 12, oscillates on average values -high. The location of the sources is in the area of ​​the Southeast crater at a depth of about 3000 meters. Infrasonic activity is weakly evoked in the Bocca Nuova crater area.
The ground deformation signals recorded by the permanent GNSS and tilt monitoring networks over the past few hours do not show any significant variations.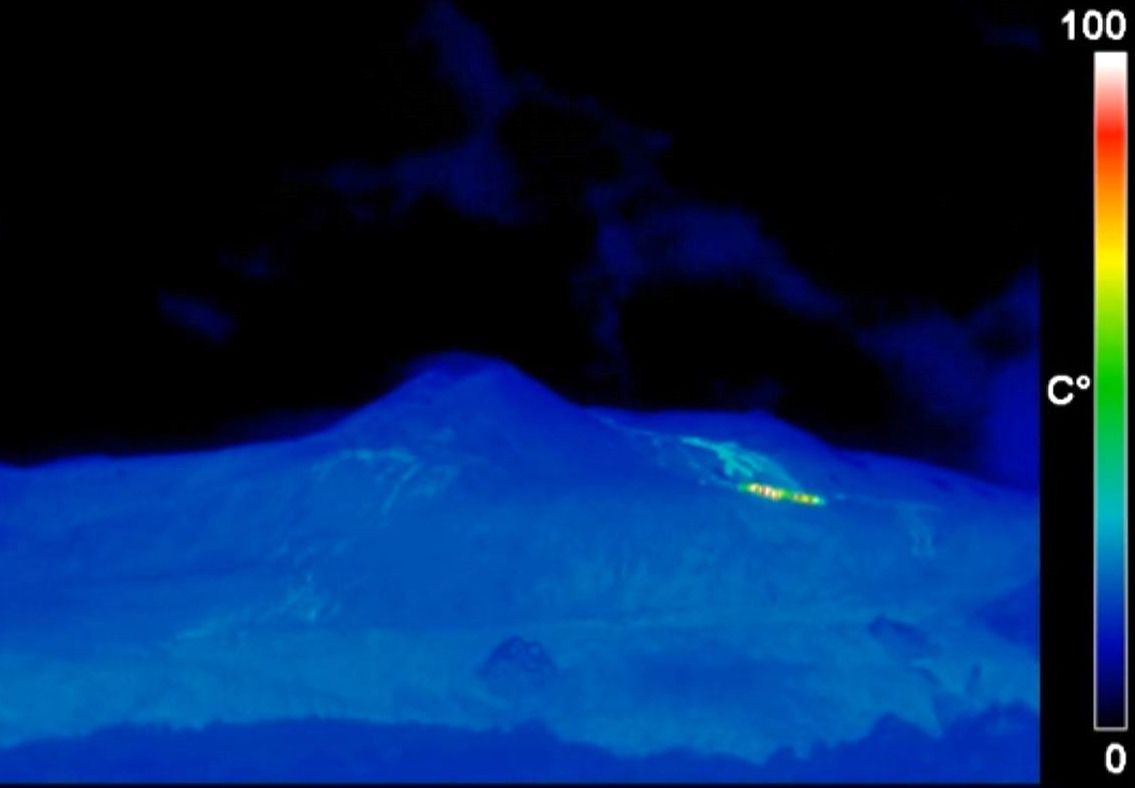 Etna- opening of an eruptive mouth at the top of the Valle del Bove - INGV thermal webcam 2020-05-29 06:05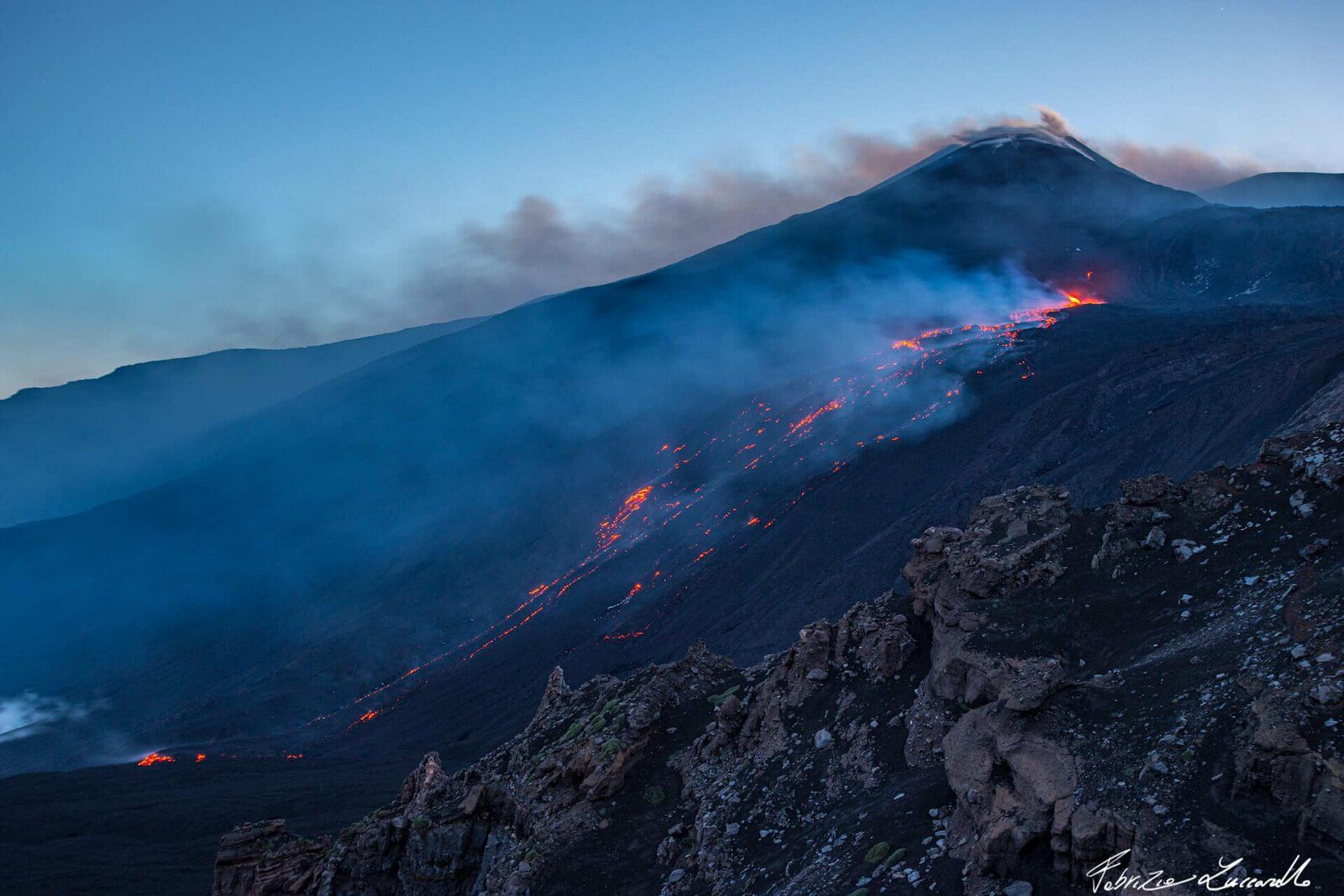 Etna - New mouth in the evening of 29.05.2022 - ©️ Photo Credit Fabrizio Zuccarello Escursion guidate sull'Etna. via Salvatore Lo Giudice - one click to enlarge
According to the inspection carried out in the afternoon, it was observed that on the flank of the Southeast crater two effusive vents opened, the first at an altitude of approximately 3,250 m, the second at an altitude lower around 2,800 m. The effusive rate at the time of the sightings was low and the flow was moving inside the Valle del Bove towards Monte Simone. The most advanced lava fronts reached an altitude of about 2100 m.
The amplitude of the tremor, after an increase observed in the morning, is stationary in the high range. The signal sources are located in the SE crater area at an altitude of about 3000 m a.s.l.
The infrasonic signal is affected by wind noise. Based on the records, activity appears to be low.
Regarding the deformations of the ground, there are no significant variations at the stations of the GNSS and Tilt networks.
Source: INGV OE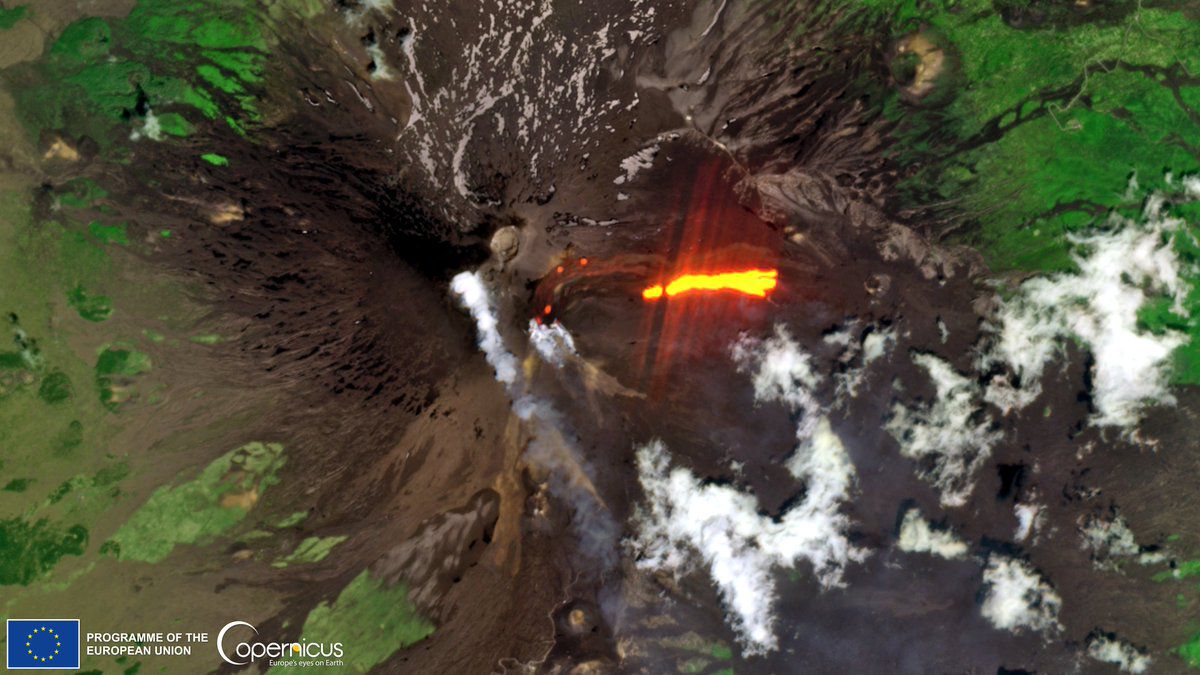 Etna - eruptive vents in the Valle del Bove - Sentinel-2 image 29.05.2022 / via Copernicus EU - one click to enlarge
At the Poas volcano, no eruption is reported.
Seismic activity is similar, compared to yesterday.
At the time of this report, the winds are blowing to the northwest.
Fumarolic degassing and thermal convection of Lake Caliente are maintained, without eruptive activity. There are no significant changes in the main monitoring data. The SO2 concentration in the view was <2.6 ppm during the morning.
Source: Ovsicori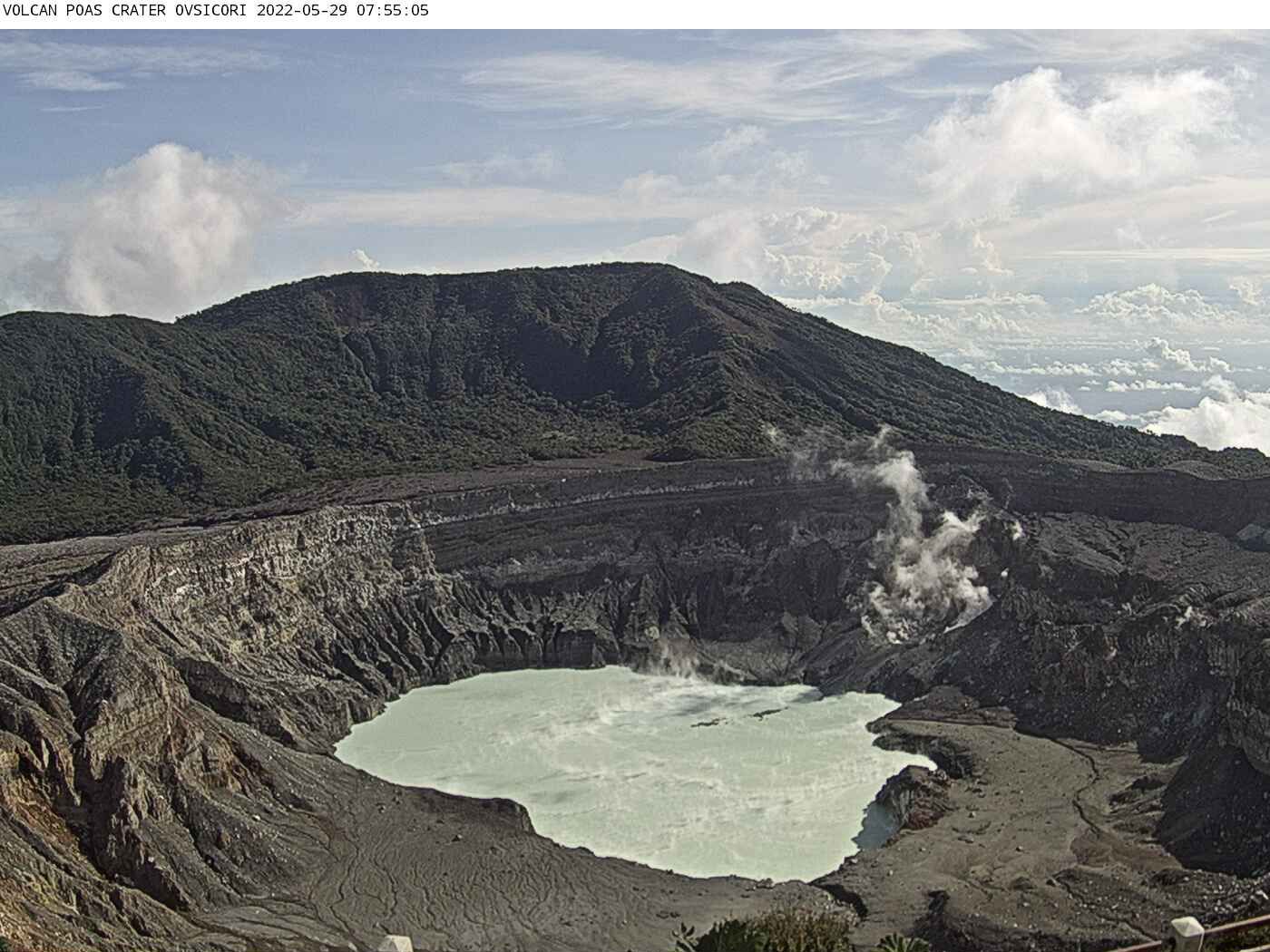 Poas - 05.29.2022 / 07:55 - The fumarolic degassing and the thermal convection of Lake Caliente are maintained, without eruptive activity. - Ovsicori webcam - one click to enlarge
This May 29 marks 16 years since the Lumpur Lapindo (Lumpur Sidoarjo or Lusi) mud volcano disaster.
It is by far the worst mud volcano disaster in history, with over 40,000 people permanently displaced by the constant eruption of mud.
A terrible tragedy caused by a drilling accident... still without a solution
Source: Mark Tingay