Publié le par Bernard Duyck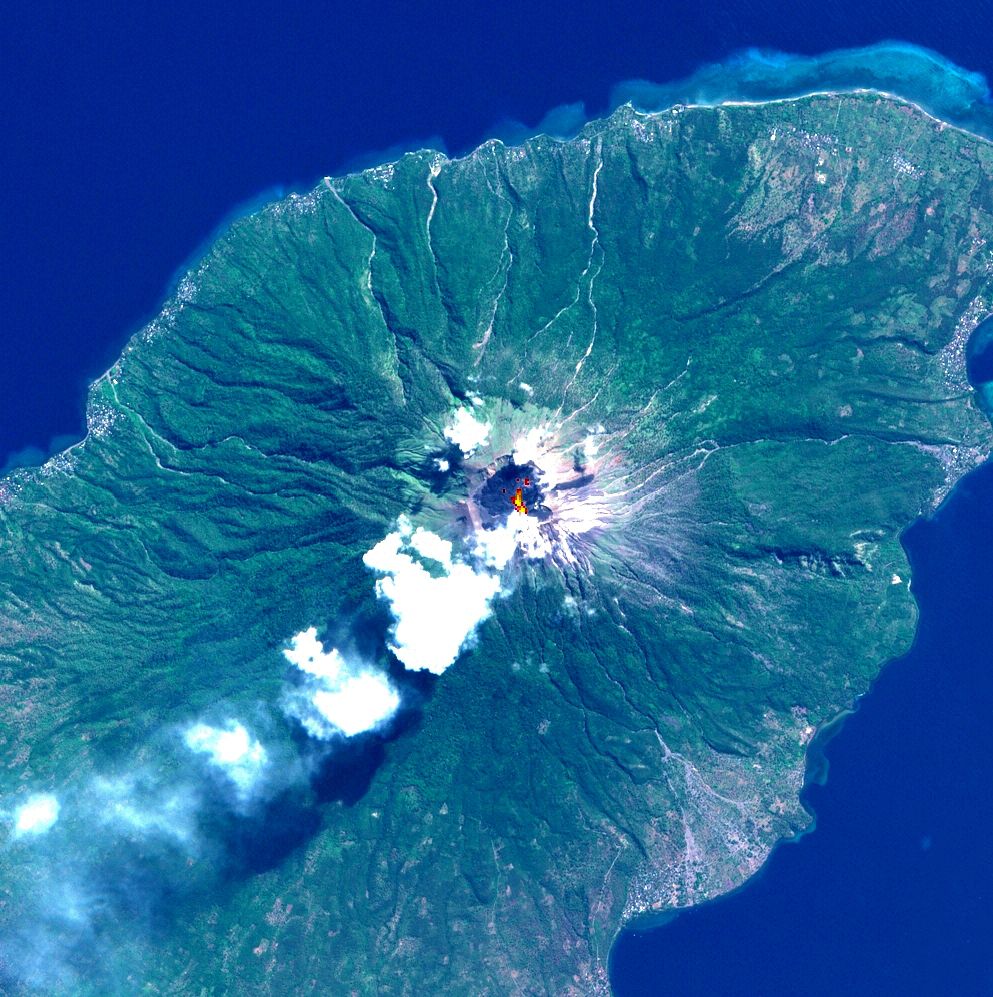 Ili Lewotolok - image Sentinel-2 bands 4,3,2 & bands 12,11,8A dated 12.06.2022 / via Mounts project - one click to enlarge
At Ili Lewotolok, on Lembata, the eruption continues, with a white and gray plume, of fine, medium to thick intensity, about 100-1,000 meters from the summit.
The seismicity of June 13 is characterized by:
- 49 eruption earthquakes, with an amplitude of 8.8 to 33.9 mm and an earthquake duration of 30 to 249 seconds.
- 202 emission earthquakes, with an amplitude of 1.8 to 15 mm and an earthquake duration of 16 to 218 seconds.
- 4 harmonic episodes, with an amplitude of 1.3 to 5.8 mm and an earthquake duration of 53 to 253 seconds.
- 85 episodes of non-harmonic tremor, with an amplitude of 1.9 to 20.8 mm and an earthquake duration of 82 to 492 seconds.
- 1 shallow volcanic earthquake with an amplitude of 1.7 mm and an earthquake duration of 6.4 seconds.
- 2 deep volcanic earthquakes with an amplitude of 1.3 to 5.6 mm, S-P 0.31 to 0.68 seconds and an earthquake duration of 6.8 to 10 seconds.
- 4 episodes of continuous tremor with an amplitude of 0.5-1 mm, dominant 0.5 mm.
Based on the results of a thorough analysis and assessment, on June 8, 2022, the activity level of the Ili Lewotolok volcano is still at level III (siaga) with new recommendations adapted to the latest potential dangers.
people around Mount Ili Lewotolok as well as visitors/climbers/tourists are recommended not to carry out activities within 3 km radius of the summit/crater of Mount Ili Lewotolok, 3.5 km radius for the southern sector -east, a radius of 4 km for the east and north-east sectors. Residents of Lamawolo Village, Lamatokan Village and Jontona Village should always be aware of the potential threat of incandescent lava and hot clouds from the eastern part of G. Ili Lewotolok peak/crater.
Source: PVMBG, Magma Indonesia.
Etna - Valle del Bove - three effusive vents on 06.12.2022 - Rosario Barbagallo / You Tube video - https://www.youtube.com/watch?v=U-Q8qhHhdO4
On June 12, 2022, following a visit to the system of fractures that appeared at the base of the northern wall of the Valle del Bove on Etna, near C.da Serracozzo, opened the day before (11.06.2022), the presence of 3 effusive vents could be confirmed: the lowest at 1880 and the other two around 1920 and 1925.
The very modest lava flow shows its fronts at altitudes which, yesterday, did not exceed approximately 1750 m of altitude.
Source : Rosario Barbagallo / You Tube
At 01:02 on June 14, 2022, an earthquake of M3.9 occurred 3 km N of Grindavík, in the Reykjanes Peninsula. This earthquake was felt on the Reykjanes peninsula. Around 400 aftershocks quickly followed.
Bryndís Ýr Gísladóttir, a soil expert at the Icelandic Meteorological Bureau, said in an interview with the news agency that seismic activity began to decrease significantly during the third hour. Bryndís Ýr says no signs of eruptions or magma movements have been detected so far.
Sources : IMO & RUV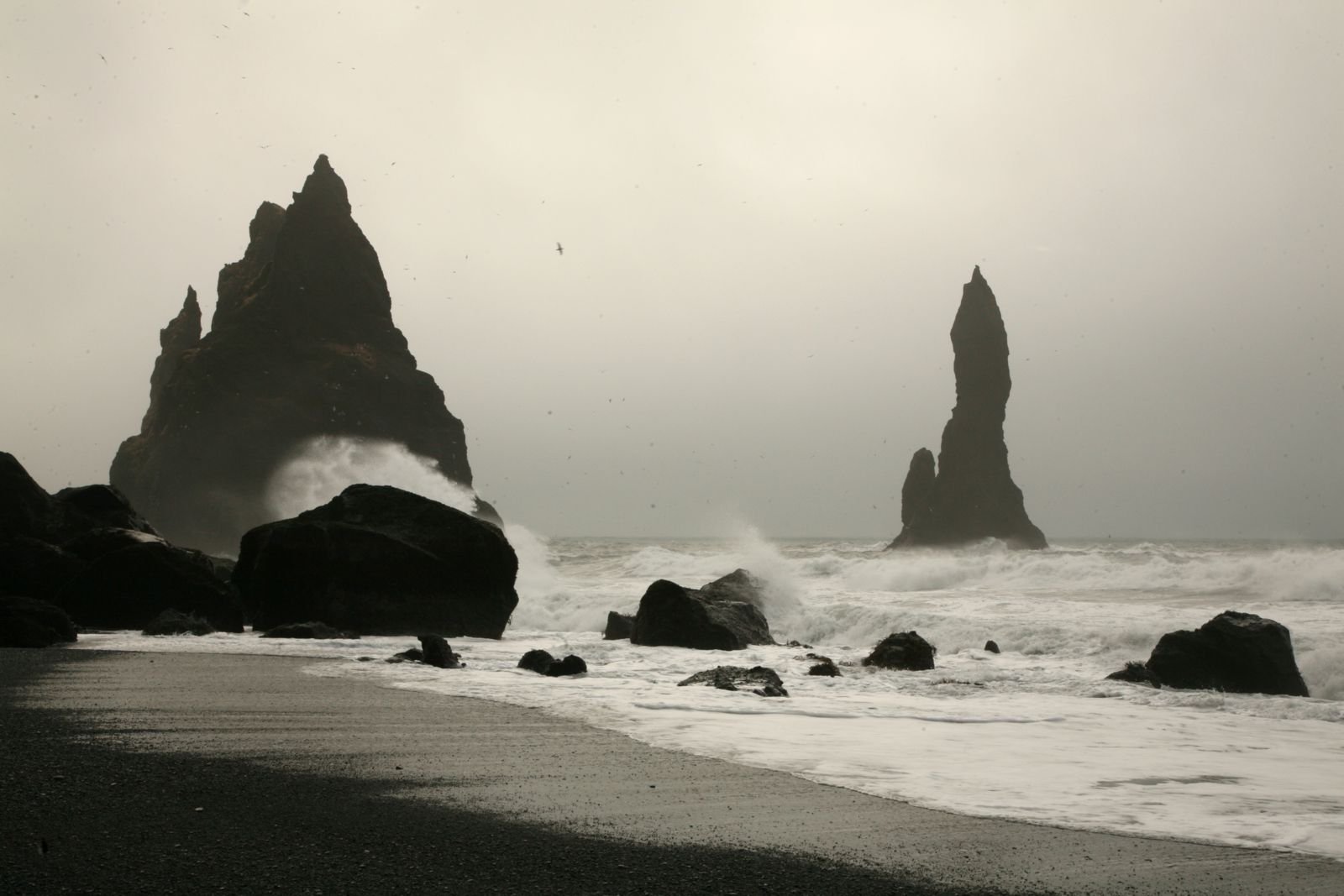 The end of Reynisfjara beach on a stormy day - photo archives © Bernard Duyck - one click to enlarge
Sea conditions in Reynisfjara were particularly treacherous this weekend as the sea pushed sand up a steep shore, making it even more difficult for people to flee the oncoming waves.
A Canadian couple were caught by a wave on Friday. The woman survived the ordeal, but the man was rescued too late and died. A German family was then caught in the exact same spot on Saturday, luckily uninjured.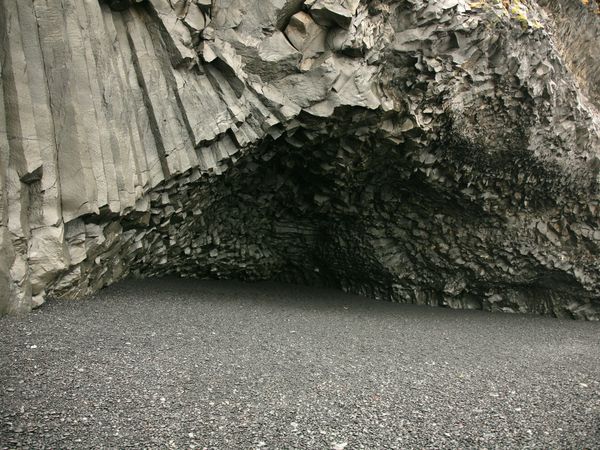 Reynisfjara - to admire the superb organs in complete safety, you have to keep an eye on the waves and not approach them - - photo archives © Bernard Duyck - one click to enlarge
Three years ago, the then Minister of Tourism commissioned a risk assessment report for Reynisfjara. The project was entrusted to the South Iceland Police, with the collaboration of Vegagerðin (the road and coastal administration), the Met Office and the State Police Civil Protection Department. The local mayor says the project seems to be stalled and she doesn't know what's going on with it. She says it would be good to have the report, which among other things should recommend a maximum allowable wave height before authorities close the beach for safety reasons.

Source : RUV