Publié le par Bernard Duyck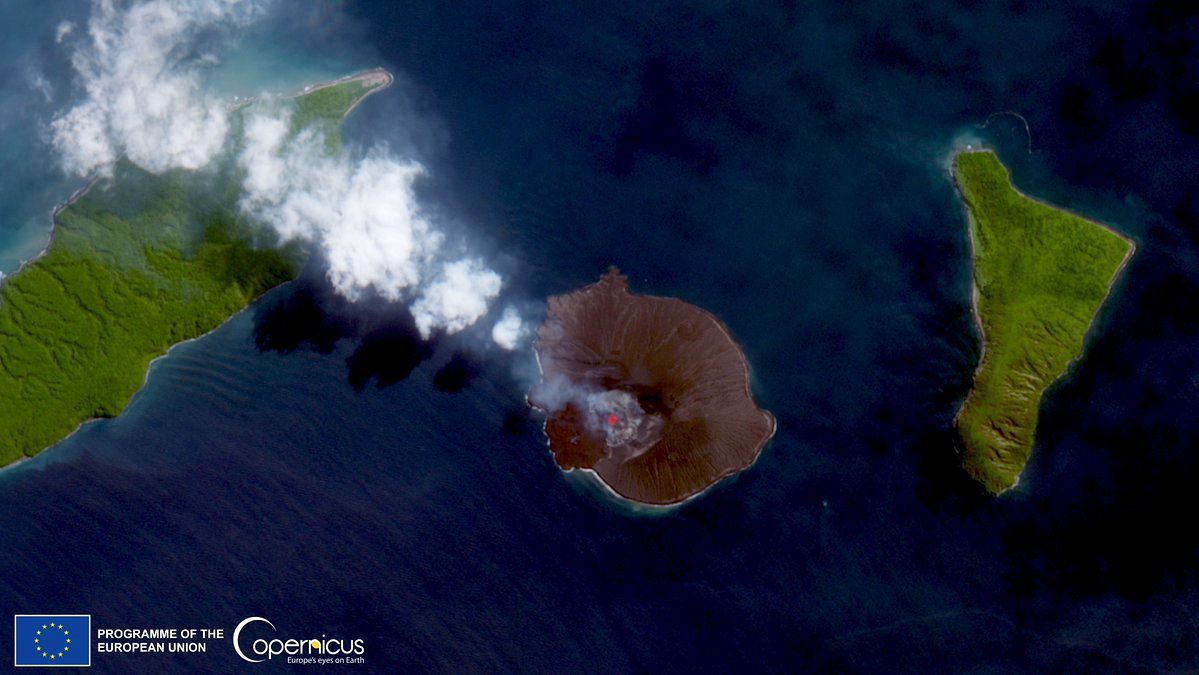 Anak Krakatau - gas plume and thermal anomaly in the crater - Sentinel-2 image from 11.07.2022 - Copernicus EU - click to enlarge
At Anak Krakatau, seismic activity is relatively low and mainly reflects gas and steam emissions in recent days. Nevertheless, the thermal anomaly in the crater area continues to be clearly visible.
Sources: Copernicus EU, Mirova, PVMBG, Magma Indonesia
Between July 4 and July 10, the eruptive activity of Sabancaya remained at moderate levels, with a daily average of 20 explosions, accompanied by plumes of gas and ash reaching 2,200 m. above the top.
The I.G.Peru detected during this period 297 volcanic earthquakes associated with the circulation of internal magmatic fluids, and VT earthquakes, linked to the fracturing of rocks.
No significant deformation anomalies. Six thermal anomalies, max. of 8 MW, have been identified, associated with the presence of a dome in the crater.
The volcanic alert remains at naranja, with a non-accessible area of ​​12 km radius unchanged.
Source: I.G.Peru
The Fagradalsfjall volcano is still active, although it is not currently erupting. On July 11, 2022, the spectrum of colors that decorate the landscape surrounding the main crater of the eruption could be observed.
Source: Óróapúls - volcanism in Iceland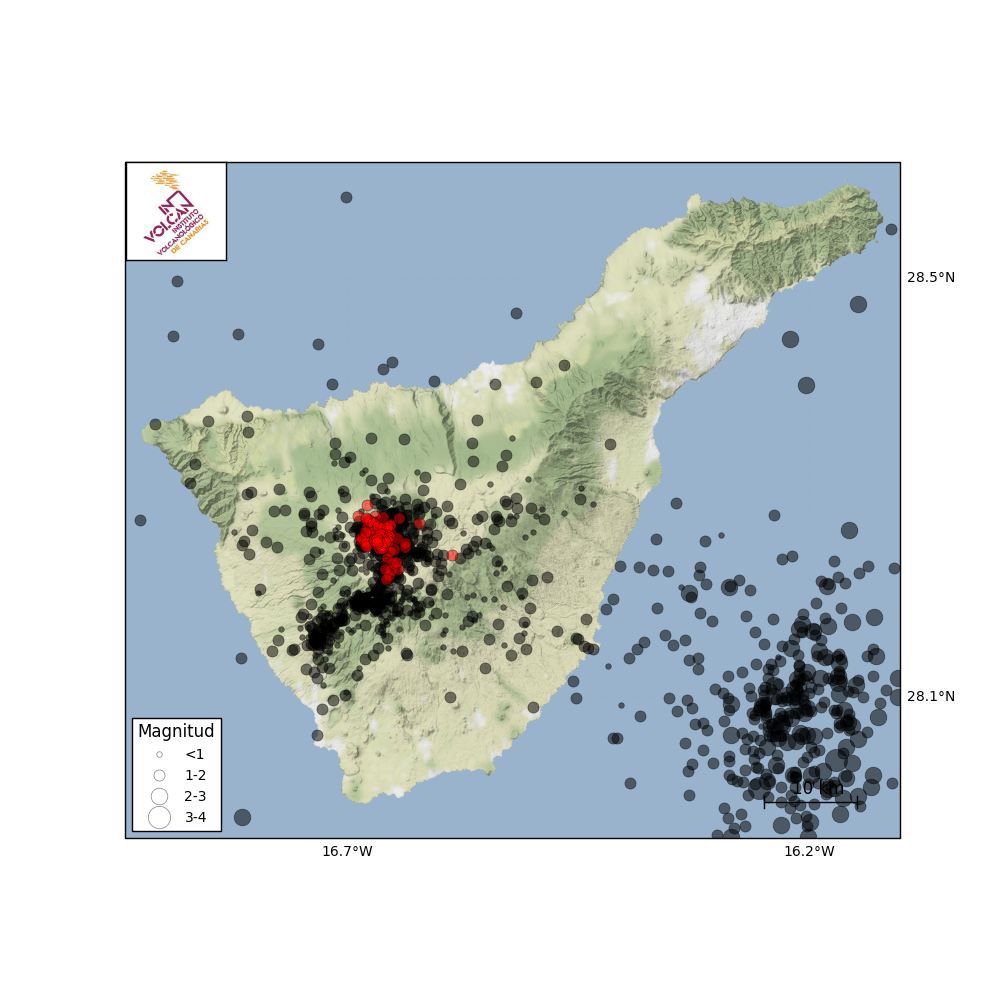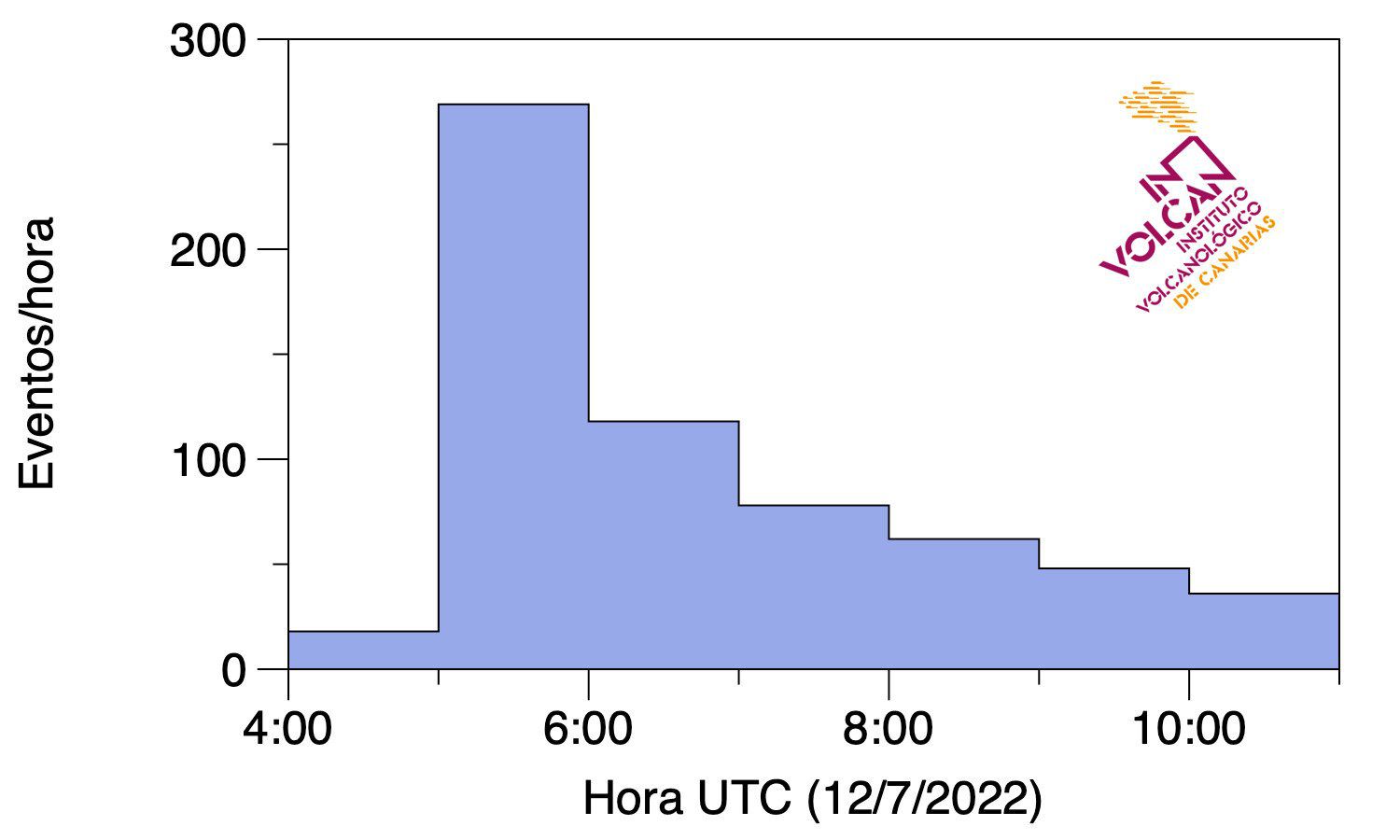 Tenerife - location of the seismic swarm and number of earthquakes according to time - Doc. InVolcan
The seismic swarm of hybrid events that the Canarian seismic network, operated by INVOLCAN, has been recording since 5:50 a.m. (Canary time) on July 12, 2022 in Tenerife, already has more than 630 events detected, all of them of low magnitude. The events take place in the vicinity of las Cañadas del Teide, southwest of Pico Viejo, at depths between 9 and 12 km. today). The microearthquakes occur in the same area where it has been recorded in recent years. A similar episode occurred on June 17.
As of 12:00 p.m. (Canarian time) today, July 12, 2022, the Canarian seismic network, operated by INVOLCAN, no longer records hybrid events.
According to IGN, the activity in all these series begins with the recording of a long duration signal, without defined seismic phases, and with high frequency content, then gives way to a long series of hundreds of events of low and similar magnitude, which occur at almost regular time intervals, in the form of a "drumbeat" / drumbeat. At certain instants, the two types of signals coincide in time.
The activity analyzed indicates a readjustment of the pressures in the lower part of the crust, due to the volcanic nature of the island under construction and the magmatic processes at depth. This type of activity is expected in active volcanic islands, and may remain at this depth or give rise to shallower seismic activity in the future, without indicating an eruptive process in the near future.
Sources: InVolcan 12.07.2022 / 12:30 p.m. and 2:30 p.m. local – and IGN.es 12.07.2022 / 1:30 p.m.