Publié le par Bernard Duyck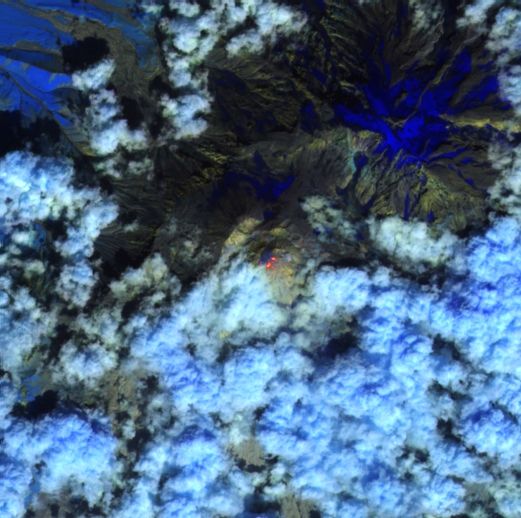 Sheveluch - incandescence just in front of the cloud cover - image Sentinel-2 bands 12,11,8A from 11.07.2022 / 00:36 via Mounts project - one click to enlarge
In Kamchatka, the growth of the Sheveluch dome continues on July 12, 2022.
KVERT reports strong fumarolic activity, and incandescence at the lava dome. Explosions and hot avalanches accompany this process.
A plume of gas and ash is observed at 4,000-4,500 M. asl. extending south from the volcano for 12 km.
Thermal anomalies remain moderate, since July 10, measured between 6 and 54 MW (Mirova)
Extrusion continues, and ash explosions can occur at any time impacting air traffic. The aviation code remains Orange.
Sources: KVERT, VAAC Tokyo, and Mirova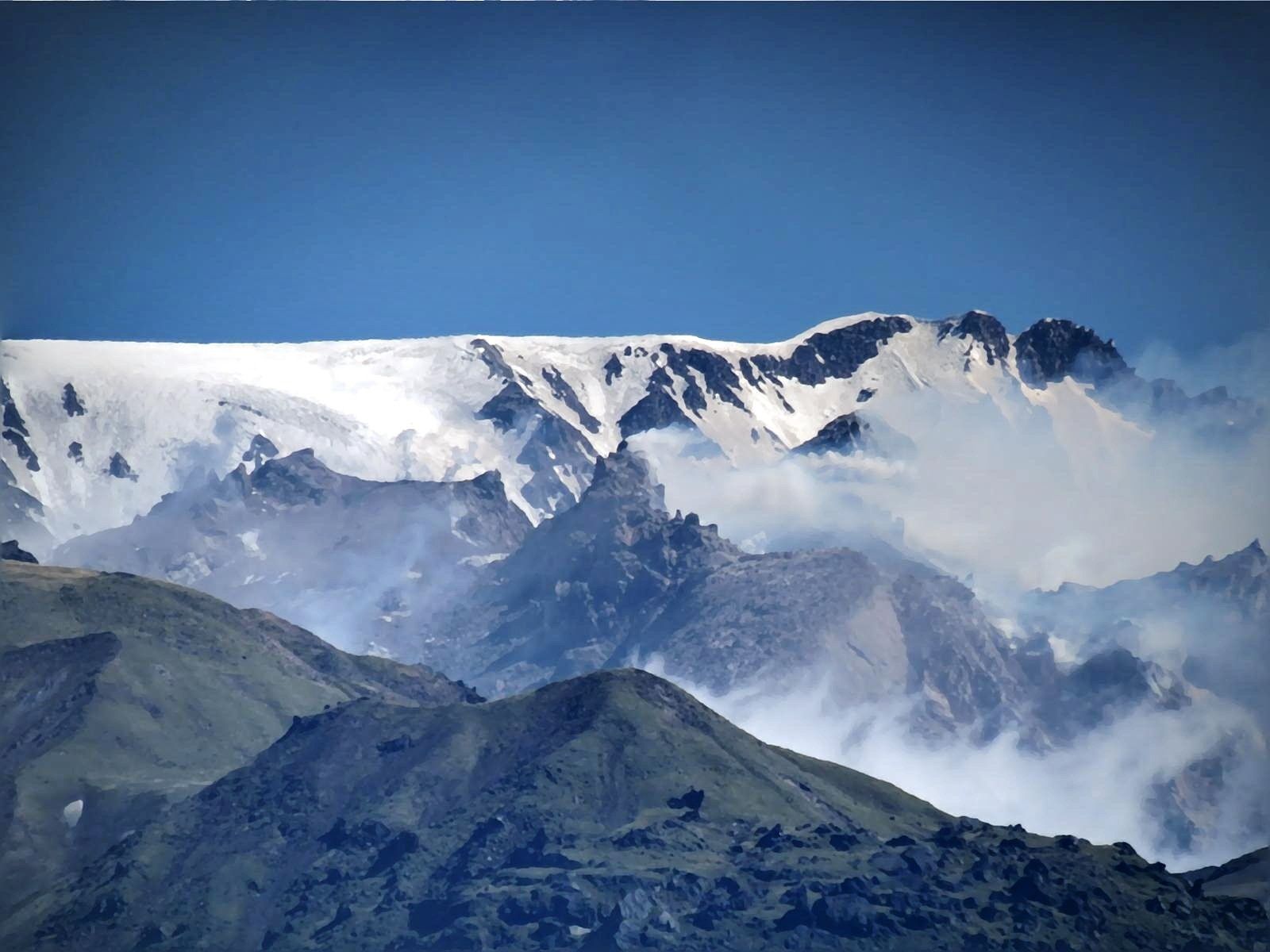 Sheveluch - extrusion, with growth of an almost vertical wall in the middle of the lava dome - photo 24.06.2022 A Matseevski - one click to enlarge
During the past 24 hours, thanks to the monitoring systems of the Popocatépetl volcano, 22 low intensity exhalations have been detected, accompanied by water vapor, volcanic gases and slight amounts of ash.
Additionally, 22 minutes of low amplitude tremor and two volcano-tectonic earthquakes were recorded today at 1:53 a.m. and 4:25 a.m. with a calculated magnitude of 2.0 and 1.2, respectively (events 3 and 4).
During the morning and on July 11 / 11 a.m. local, a continuous emission of water vapor and gas is observed, dispersing towards the southwest.
CENAPRED urges NOT TO APPROACH the volcano and especially the crater, because of the danger of falling ballistic fragments and, in case of heavy rains, to stay away from the bottom of the ravines because of the danger of mudslides and of rubbish.
The Popocatépetl volcanic alert traffic light is in YELLOW PHASE 2.
Sources: Cenapred and webcams from Mexico
Phivolcs lowered the status of Taal Volcano from Alert Level 2 (reduced unrest) to Alert Level 1 (low-level unrest) on July 11.
The state of Taal Volcano over the past two months has been characterized by baseline volcanic seismic activity, stabilizing ground deformation of the Taal Caldera and Taal Volcanic Island (TVI) edifices, and degassing and activity. weak surfaces at the main crater.
These observations are supported by the following tracking parameters
Volcanic Earthquakes: The Taal Volcanic Network (TVN) recorded a drop in average daily volcanic earthquakes from seven (7) events/day between January 1 and May 31, 2022 to zero (0) events/day since June 13, 2022. Sustained seismic quiescence over the past month indicates that rock outgassing and fracturing processes related to magmatic activity below TVI have diminished and opportunities for magma intrusion into the main crater have considerably decreased.
Ground deformation: Continuous Global Positioning System (GPS) monitoring from November 2021 to April 2022 and Interferometric Synthetic Aperture Radar (InSAR) monitoring from January 2021 to June 2022 using recorded ESA Sentinel-1 data on the near to medium-term Taal deflation, with particularly falling (or slowing) TVI deflation rates and slight uplift of western Taal Caldera.
The flux of sulfur dioxide or SO2 based on data from the Flyspec campaign averaged 1,214 tonnes/day between May and July 2022, with the latest emission rates falling to 237 tonnes/day. These low concentrations are consistent with weakened outgassing of magma beneath TVI and volcanic gas being efficiently absorbed by the main crater lake and the recovered Taal hydrothermal system.
Main Crater Observations: Surface activity has decreased to weak emission of steam-rich plumes 300 to 2,400 meters high from active fumaroles or gas vents on the Main Crater. The last significant activities from the main crater were phreatomagmatic explosions on February 2 and 10 and March 26, 2022 which spewed steam-rich plumes 300 and 3,000 meters high respectively. Since then, background hydrothermal activity in Main Crater Lake has been quiet.
Source: Phivolcs