Publié le par Bernard Duyck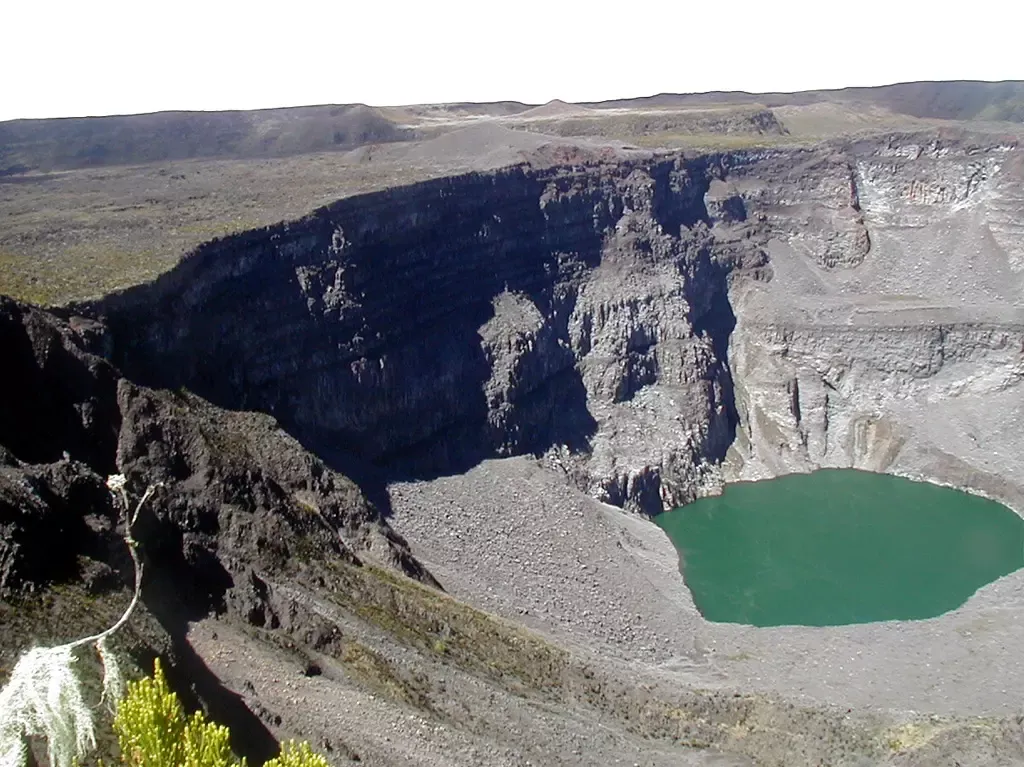 Karthala - yellow volcanic vigilance - photo archives ©Nicolas Villeneuve / University of La Réunion - one click to enlarge
The Comorian Ministry of the Interior, through the General Directorate of Civil Security of the Comoros, triggered Monday evening "the yellow alert plan" following the seismic movements recorded on its western flank of Karthala since July 15, by the OVK / Volcanological Observatory of Karthala.
In accordance with Karthala's specific relief plan, the minister has triggered the yellow level volcanic alert also called volcanic vigilance.
Sources: Outremer 360, Réunion 1°
The activity of the Taal volcano, in the Philippines, is characterized on August 23 by the emission of 1,511 tons per day of sulfur dioxide, and a plume of gas 600 m high, drifting ENE.
The seismicity includes 4 volcanic earthquakes, including one of volcanic tremor n lasting 2 minutes.
Inflation marks the TVI and the western part of the caldera, while its eastern part undergoes deflation.
Source: Phivolcs
The eruption at Kīlauea Volcano's summit in Halema'uma'u Crater has continued for the past 24 hours. All recent eruptive activity has been confined to the crater. No significant changes were observed at the summit or in either fault zone.
Lava eruption from the west vent into the active lava lake and on the crater floor has continued over the past 24 hours. The active part of the lava lake showed continued surface activity. Surface activity, outside the lava lake, sometimes occurs from eruptions along the crater margins. Flyby measurements from August 16, 2022 indicated that the crater floor had experienced a total elevation of about 137 meters and 104 million cubic meters of lava had been spilled since this eruption began on September 29, 2021.
summit tiltmeters recorded slight inflationary tilt over the past day. Volcanic tremor remains above background levels. A sulfur dioxide emission rate of around 1,250 tonnes per day was measured on August 19, 2022.
Source: HVO
At Vulcano, the week of August 15 to 21, 2022 was marked by stable and high crater fumarole temperatures around 370°C.
The CO2 flux remains stable at high average values ​​in the crater area
Stable CO2 values ​​are noted at the Rimessa and Camping Sicilia sites; the values ​​reach high levels at the Palizzi site; on the Faraglione site there are stable values ​​always close to the bottom.
The SO2 flux is at a high and increasing level.
Geochemistry of thermal aquifers: Stable values ​​are recorded in the waters of the Camping Sicilia well
and always high temperatures and medium-low conductivity values; in the Bambara well the level values
they show a slight upward trend and those of conductivity are still at medium-high levels.
At the seismic level, a low rate of occurrence of micro-shocks with a spectral peak greater than 1 Hz is observed.
The high daily frequency of low frequency events (VLP) shows a moderate tendency to decrease.
No fracturing event reached or exceeded local magnitude 1.
Source: INGV OE