Publié le par Bernard Duyck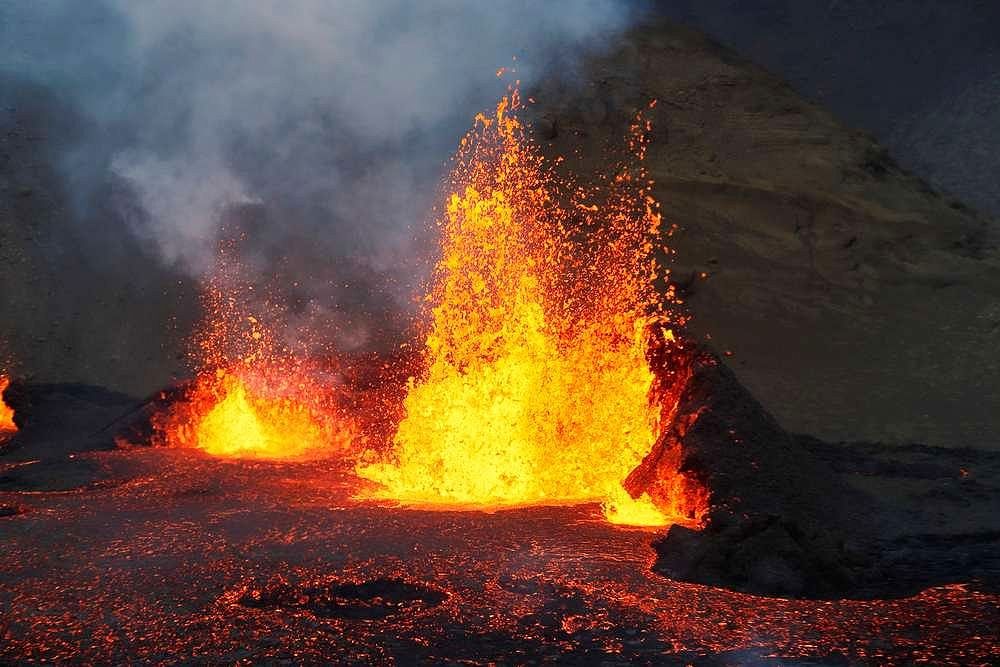 Meradalur - observation of high lava fountains on 08.11.2022 - Photo © Pascal Blondé - one click to enlarge
Here are some numbers for the magma discharge for the eruption in Meradalur, as obtained via new high-resolution lava elevation models.
The volume erupting at 8:30 p.m. on August 3, at the end of the first day, was 0.43 million cubic meters and at about 6:30 p.m. on August 5 it was 3.1 million cubic meters. Therefore, the average volumetric eruption rate from the start of the eruption to August 3 is 20 cubic meters per second and from the start to August 5 is 17 cubic meters per second, and from August 3 to 5 is 16 cubic meters per second.
When accounting for void spaces in the lava (bubbles, cooling fissures, and space between lobes and clasts in the rubble, which are assumed to be at least 20%), the actual eruption rate does not is no more than 15 cubic meters per second, which is half the value originally reported (i.e. 32 cubic meters per second).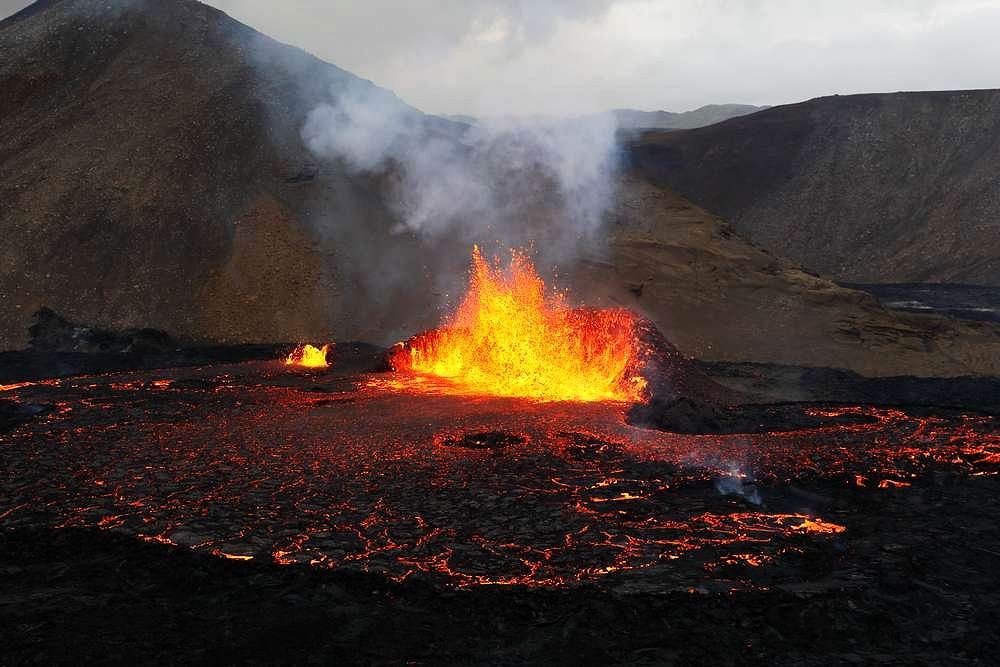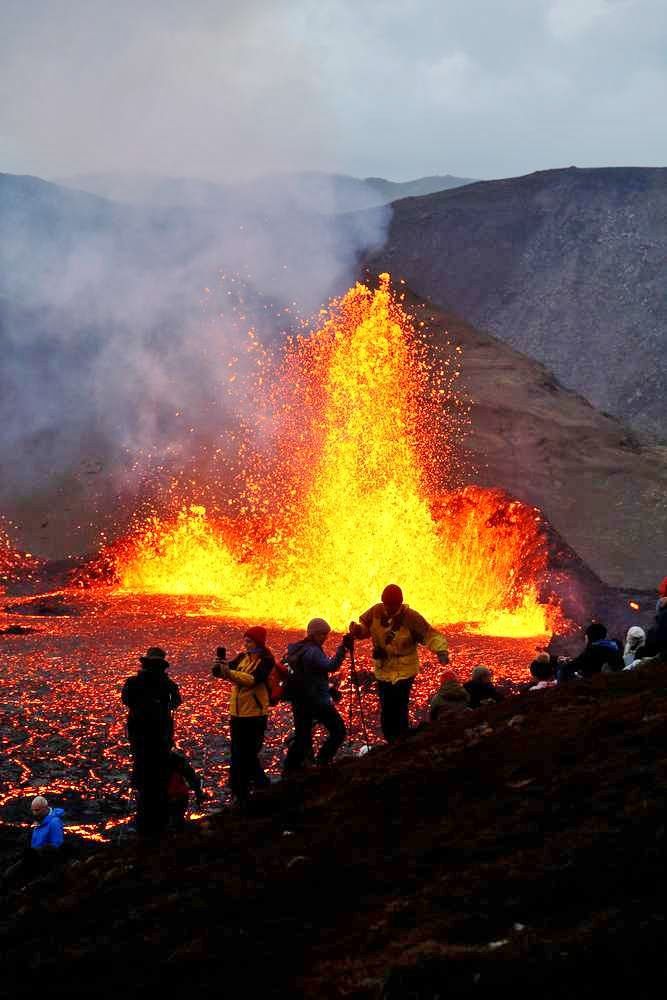 Meradalur - it's a bit crowded to admire the show - Photos 08.10.2022 © Pascal Blondé - one click to enlarge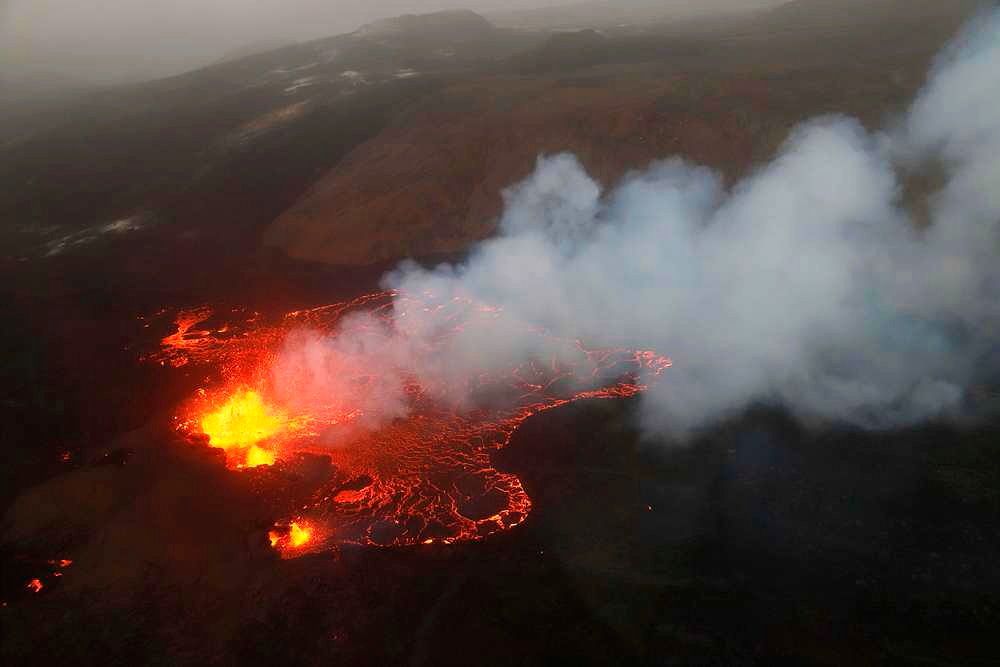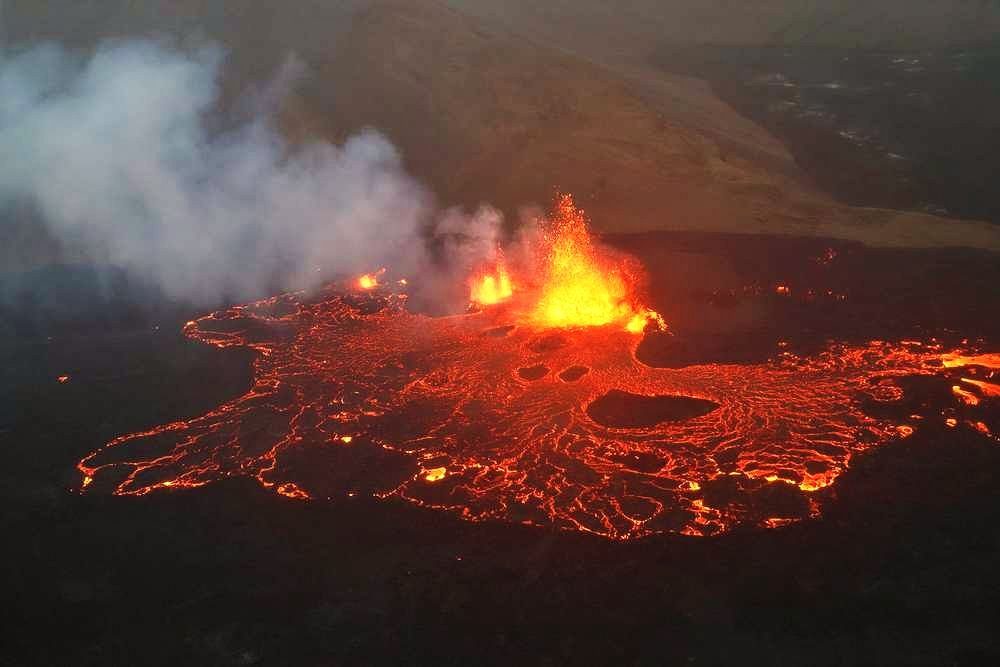 Meradalur - the eruptive fissure, with significant degassing, and the lava field - Helicopter photos on 08.11.2022 © Pascal Blondé - one click to enlarge
"The eruption continues on a similar note. The lava flow is similar, there is a crater which is the most powerful and then it just comes out of it. We are watching closely if the lava goes through the pass and comes out of Meradälar At the moment, the lava seems to be flowing more to the north," says natural disaster expert Sigríður Kristjánsdóttir.
We notice on the Visir.is video that the cone is formed by closing, by following this link - https://www.youtube.com/watch?v=iKn7ZQBO8Eg
Sources:
- Eldfjallafræði og náttúruvárhópur Háskóla Íslands / Volcanology and Natural Hazard Group, University of Iceland
- Video Visir,is / you tube
- Photos Pascal Blondé, whom I thank for sharing.
A violent storm hit the island of Stromboli last night (August 11-12).
The streets and houses of Stromboli were covered in mud, the ground in some areas collapsed while stones, ash and other debris rolled down from the heights of the volcano.
Firefighters and civil protection volunteers work tirelessly to rescue people in distress and clean houses and streets covered in mud.
The inhabitants point to the failure to secure the mountain after the fire which exploded three months ago during the filming of the fiction.
Sources: Italian media
The persistence of intense rains on the Fuego-Acatenango complex generated a lahar in the barranca Las Lajas, between weak to moderate, transporting fine volcanic material, rocks from 50 cm to 1.5 m. in diameter, branches and tree trunks.
The probability that future lahars affect other barrancas is mentioned by the observatory.
Source: Insivumeh special bulletin of 12.08.2022 / 6:40 p.m. local