Publié le par Bernard Duyck
After the volcanoes of the Moluccas and those of North Sulawesi, Dominique and Jean-Michel had, on the return to Europe, an appointment with the Sinabung and some friends at Berastagi.
The superb weather exposed the volcanic peaks, and allowed them to take a pleasant hike, to cross a small river to discover a pretty lake, and to make an incursion into a village destroyed during the last eruption. Its inhabitants were moved to Siosar.
Gunung Sinabung is a Pleistocene to Holocene stratovolcano with numerous lava flows on its flanks. Migration of the summit vents along an N-S line gives the summit crater complex an elongated shape.
No confirmed historical eruptions were recorded for over 400 years...before the explosive eruptions of August to September 2010, which produced ash plumes 5 km above the summit.
The PVMBG lowered Sinabung's Alert Level to 2 (on a scale of 1 to 4) on May 11, 2022, noting that data showed stability at the volcano.
On August 9, the Sinabung showed its mood only with a few white fumaroles.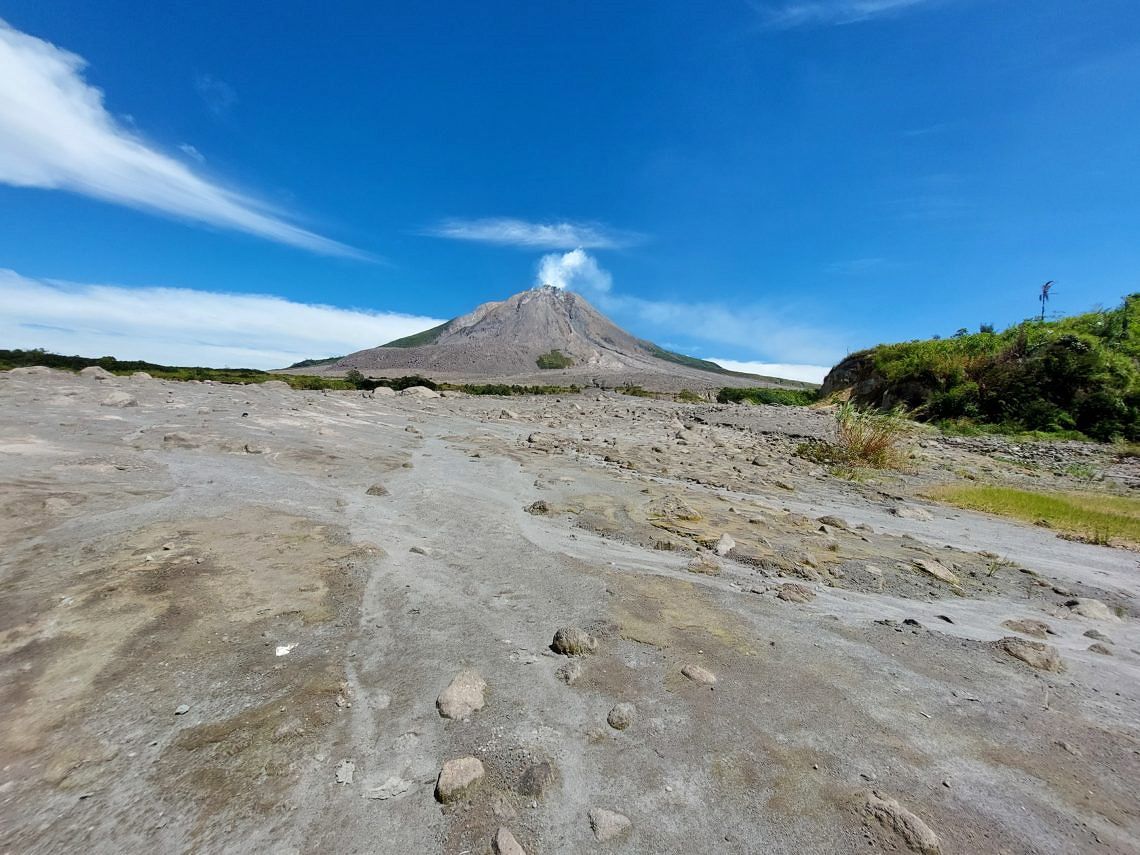 Sinabung - crossing the flows with the volcano in the background - photo © J-M M. 09.08.2022 - one click to enlarge
The next day, Dominique and Jean-Michel climbed the Sibayak.
The climb was "simple enough" to discover this giant, dormant since 1881.
The Sibayak, which culminates at 2,181 meters, is a substructure of the Singkut caldera, about 9 km in diameter. Post-caldera cones, the Pratektekan, the Sibayak and the Pintau, its twin, occupy the southern rim of this caldera.
The Sibayak crater is partially filled to the north by the Pintau. A lava flow passed through a breach in the western crater wall from the summit lava dome of Sibayak.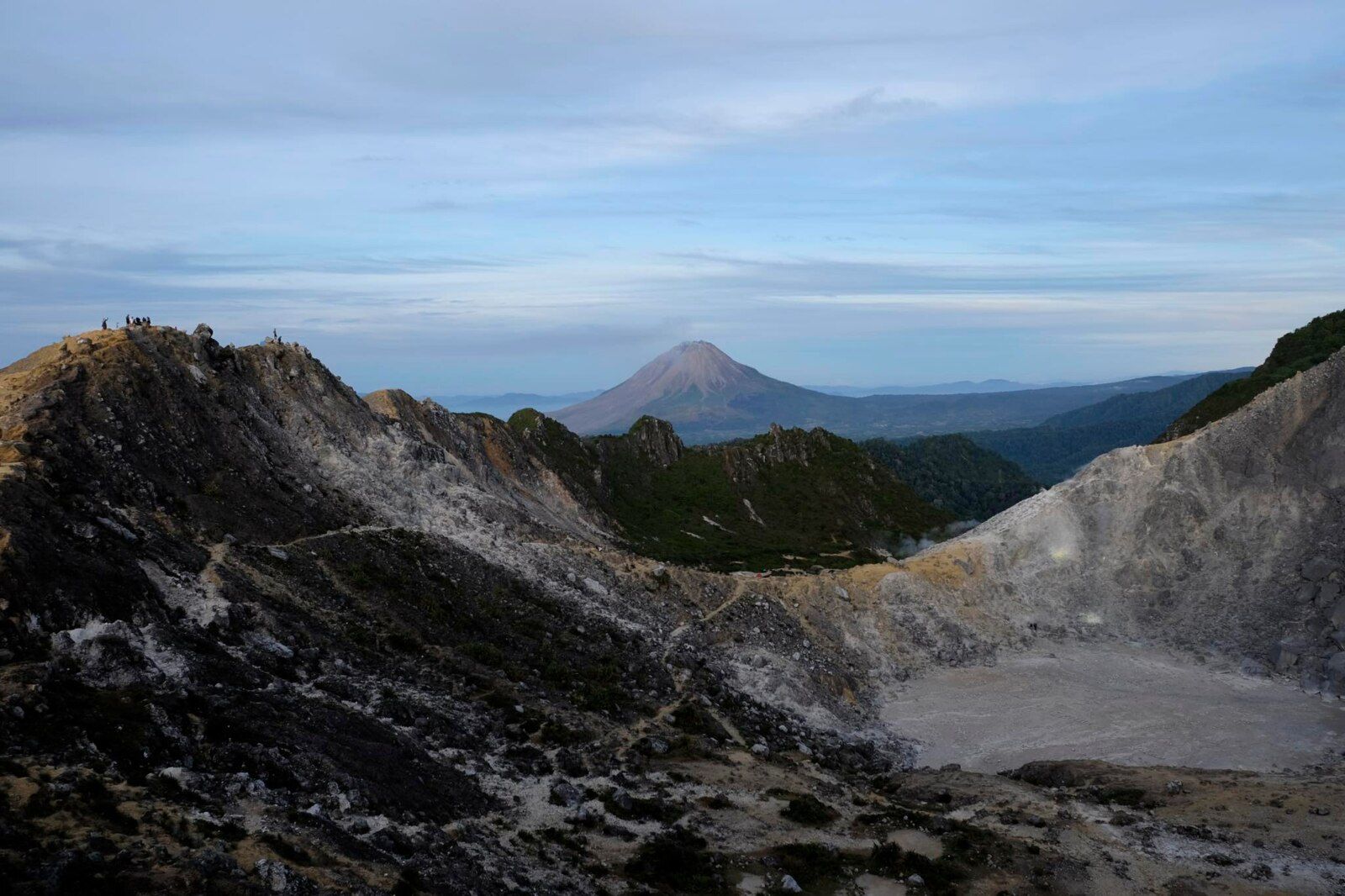 Sibayak - its crater, and the Sinabung in the background - the scale is given by people on the left - photo © J-M M. 10.08.2022 - click to enlarge
A small lake has occasionally occupied its crater
The active geothermal field, SE of the summit, has abundant solfataras and fumaroles.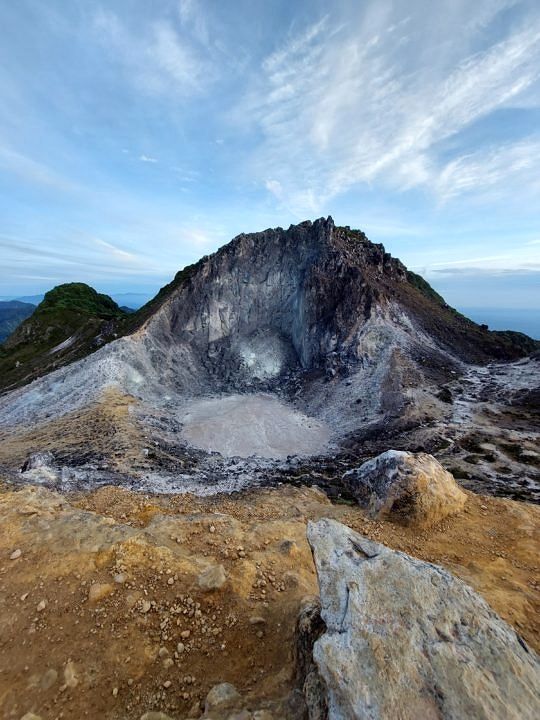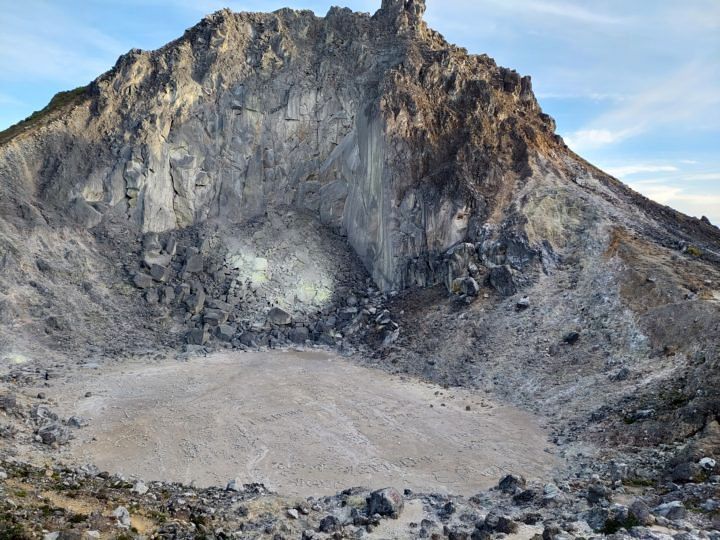 Sibayak, the crater occupied formerly by a small lake - photo © J-M M. 10.08.2022 - one click to enlarge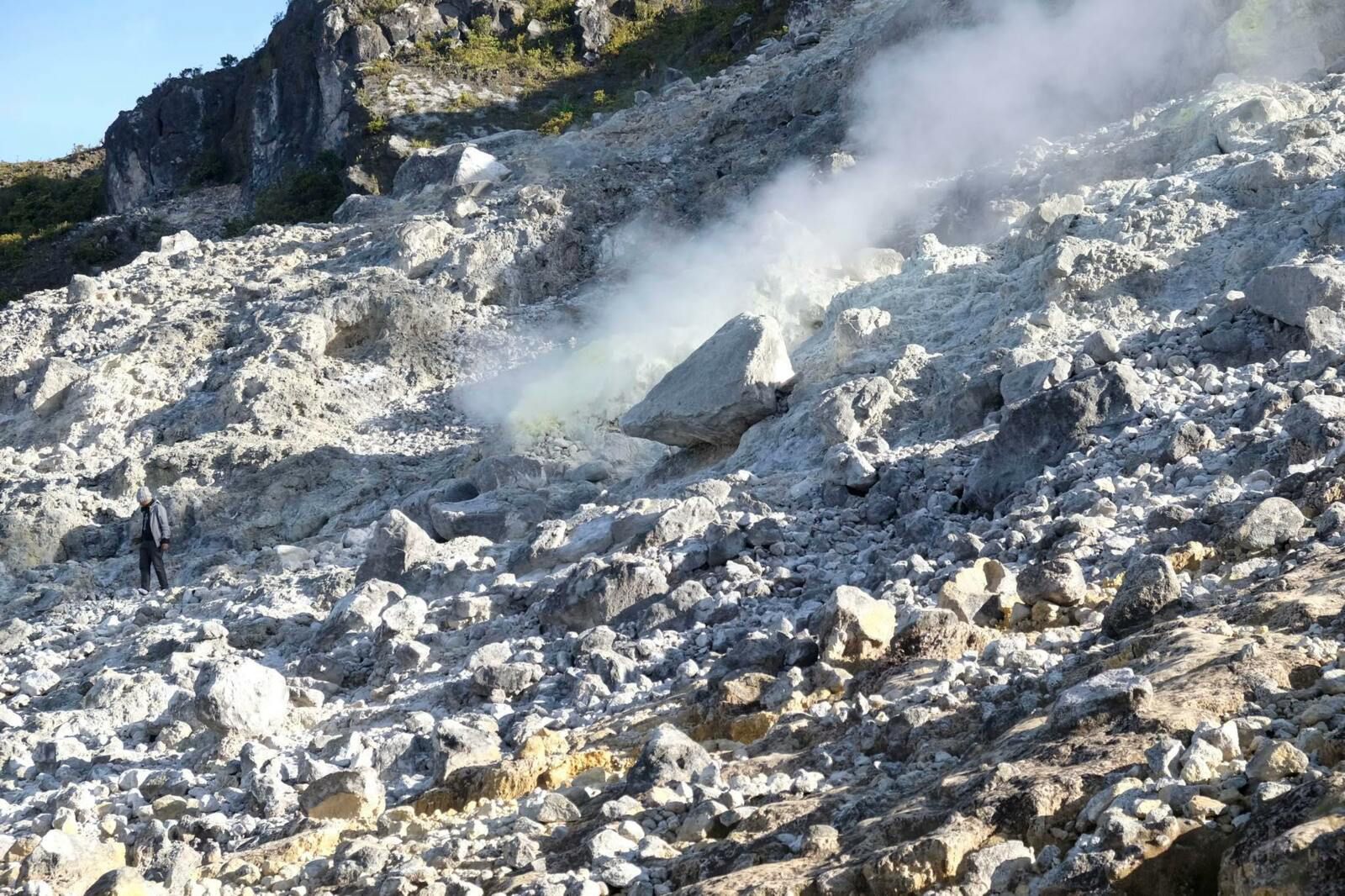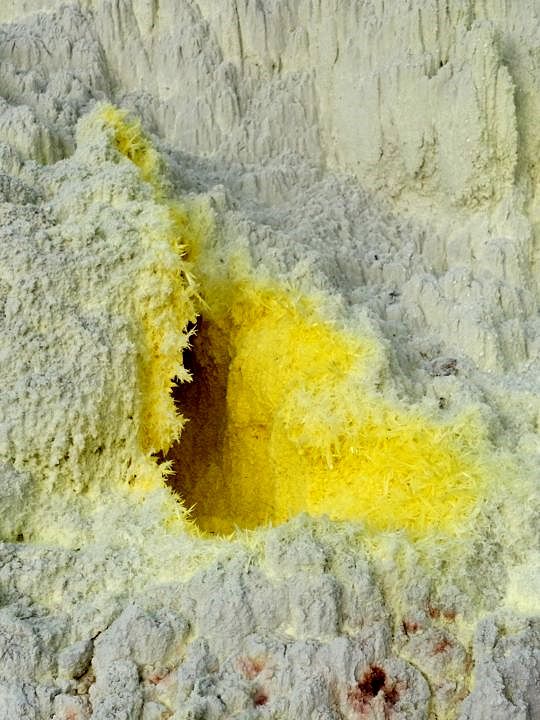 Sibayak, active geothermal field ... solfataras and fumaroles - photo © J-M M. 10.08.2022 - one click to enlarge
Many thanks to Jean-Michel for sharing photos and anecdotes, and my regards to my Indonesian friends.
All my wishes for a pleasant return flight!
Sources:
- Dominique and Jean-Michel ( https://kilauea.info/2022/07/22/)
- PVMBG, Magma Indonesia
- Global Volcanism Program – Sinabung and Singkut
- The words of its silence – Alumni association of Geology ITB (IAGL ITB)