Publié le par Bernard Duyck
When we talk to you about Mongolia, this Asian country as big as two and a half times France, wedged between Russia and China, how do you see it?
A country of immense green and open expanses, the steppe, with a few herds, small horses, yurts, nomadic herders... or even a desert and inhospitable mountains.
If you refer to history, a name comes immediately: Genghis Kahn, gathering Mongol tribes and founder of the Mongol Empire.
But you don't think VOLCANOES!
My friend, Pierre Gondolff, who is coming back from there (80 days voyages), told me about the existence of a few volcanoes in this immense country. Let's discover them with his photos.
To the northwest of the capital Oula-Bator, the natural park of Uran Toggo is home to the extinct volcano Uran Uul. This small cinder cone rises 1,686 meters above sea level. From the top of its crater, 500 meters wide and 50 meters deep, you can see a small lake in the hollow of thick forests.
Of an age not determined with certainty, it would be closer to the Khanuy Gol volcanic complex referenced by the GVP, according to Jacques-Marie Bardintzeff, volcanologist accompanying the group.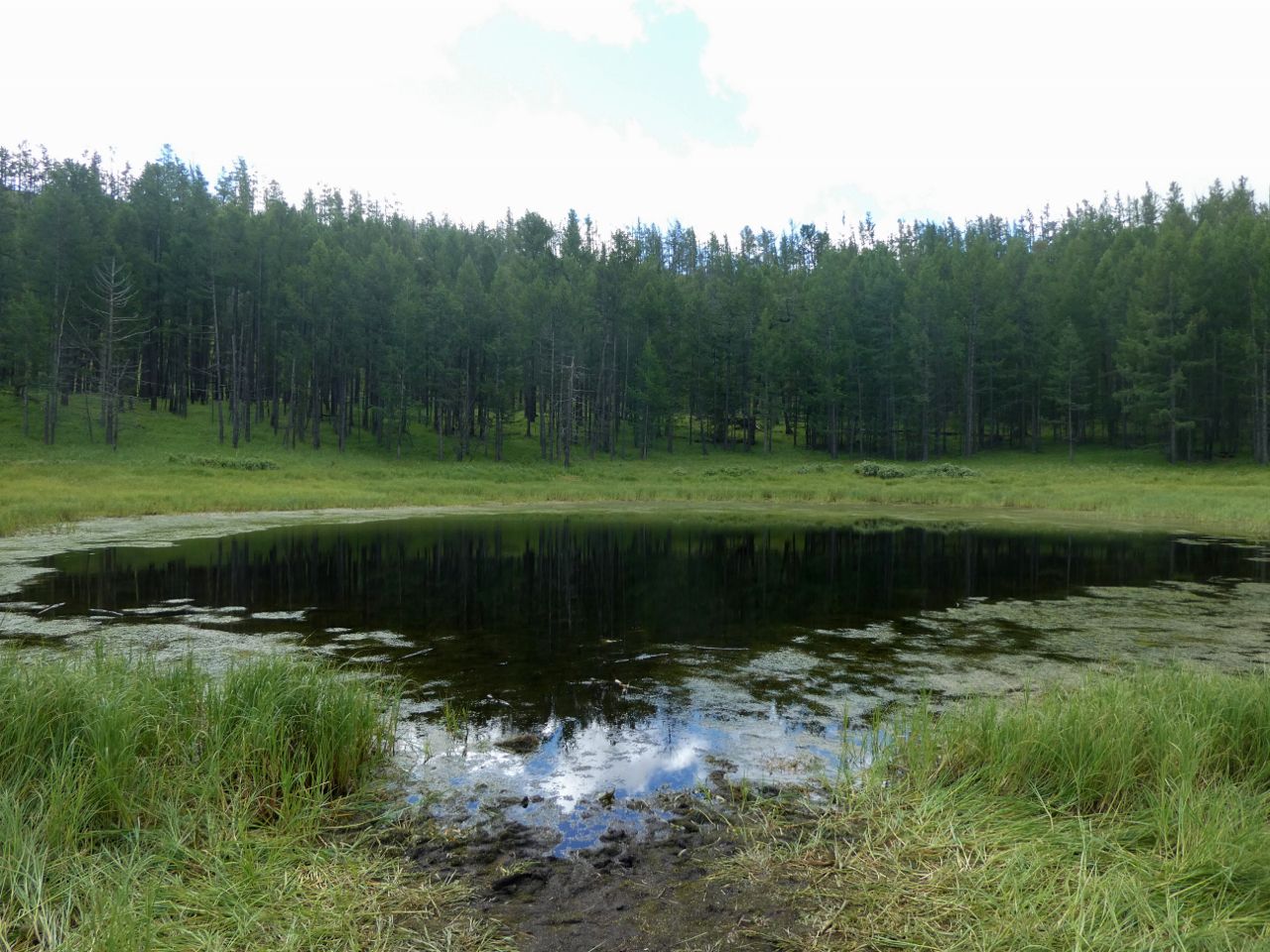 Uran Uul volcano - a crater lake with multiple reflections - photo © Pierre Gondolff - one click to enlarge
In the Arkhangai Province, after crossing vast steppes populated by nomadic herders and where yaks and other animals graze, the group reaches the Khorgo – Terkhiin Tsagaan Nuur natural park which is located at an altitude of 2,060 meters above sea level. above sea level.
This natural park is home to two jewels of Mongolia: the lake Terkhiin Tsagaan and the extinct volcano of Khorgo.
The Terkhiin Tsagaan Lake, "the great white lake of the Terkh River", results from the volcanic eruption of Mount Khorgo. The Horgo lava flow was radiocarbon dated to around 4,930 years ago and dammed the Chulutu River, forming Lake Terkhin-Tsagan-Nuur.
Surrounded by craters of other extinct volcanoes, it is 16 km long and 4 to 10 km wide. Its area is 61 km², its average depth 20 meters.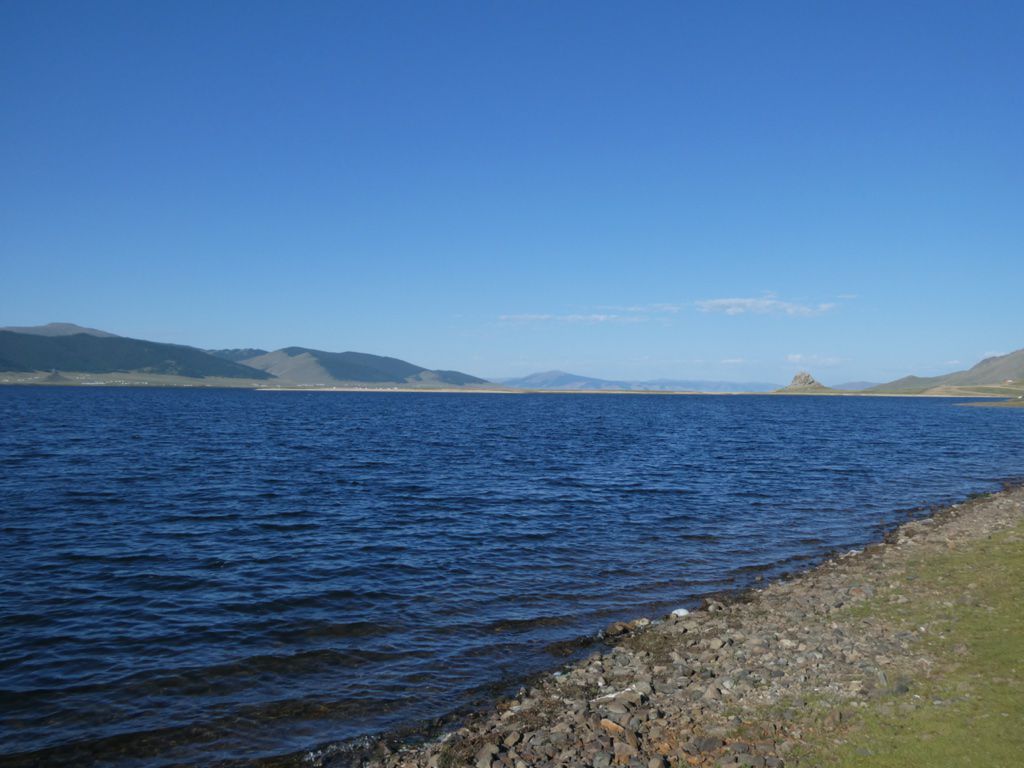 Terkhiin Tsagaan lake / "the great white lake of the Terkh river" - photo © Pierre Gondolff - one click to enlarge
Khorgo, an extinct volcano, rises 2,240 meters above sea level east of Lake Terkhiin Tsagaan. The summit of this volcano is covered in basalt, which was active 8,000 years ago. Its crater is 200 meters in diameter and 70 to 80 meters deep, and is surrounded by small groves of trees. It has been protected since 1965.
Sources:
- Photos by Pierre Gondolff, whom I thank.
- Friendly hello to J.M.Bardintzeff, S. Chermette and P. Thiran, who were on the same trip.
- Global Volcanism Program: Khanuy Gol - link
- Global Volcanism Program: Taryatu-Chulutu - link