Publié le par Bernard Duyck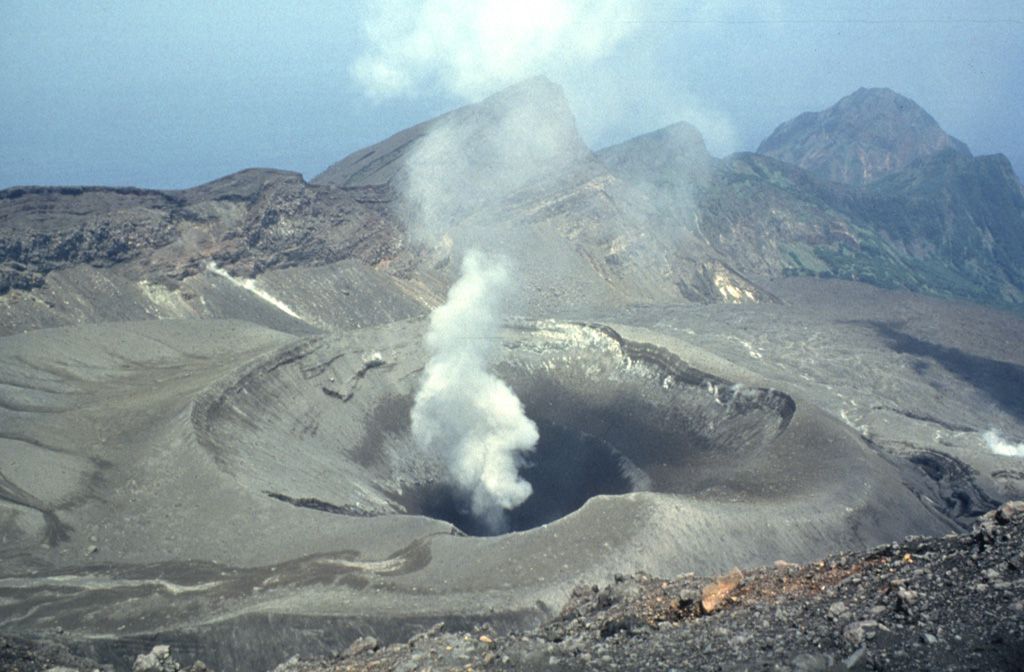 Suwanosejima - Ontake crater - phoyo Yukio Hayakawa 1998 / Gunma univ. / via GVP-06460 - one click to enlarge
Authorities raised the warning for Suwanosejima Volcano to Level 3 from September 28, 22:50 JST due to increased activity.
The Suwanosejima volcano has been erupting since September 24, with volcanic activity increasing from September 26. Authorities recorded 25 eruptions from September 24-28. The Japan Meteorological Agency (JMA) warned of new pyroclastic activity up to 2 km (1.2 miles) from the Otake and Mitake craters, as well as volcanic ash on the leeward side of the volcano. As of September 29, no damage had been reported at the village of Toshima, Kagoshima Prefecture, located about 4 km (2.5 miles) from the craters.

Authorities have created a 2 km (1.2 mile) exclusion zone around the crater. Access to the volcano is also restricted. New eruptions could cause localized transport disruptions; flight delays could occur at Suwanosejima Airport (RJX8) if an eruption creates a large ash plume. Ground transportation disruptions could also occur. Ash fall could cause slippery driving conditions on nearby roads and reduced visibility, resulting in localized traffic disruptions.
Source: JMA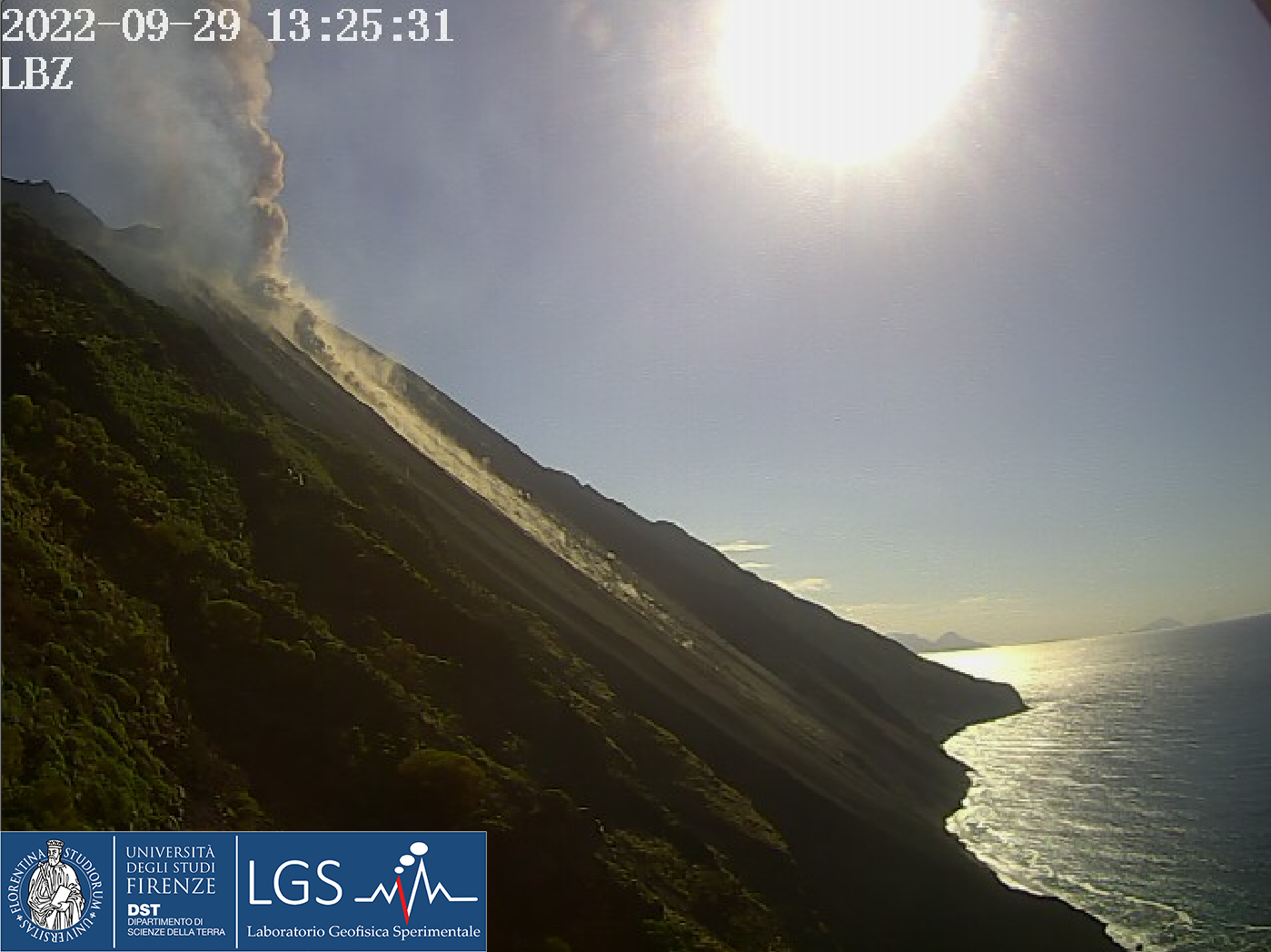 Stromboli - explosion and fallout in the Sciara del Fuoco - 29.09.2022 / 1:25 p.m. - LGS webcam - click to enlarge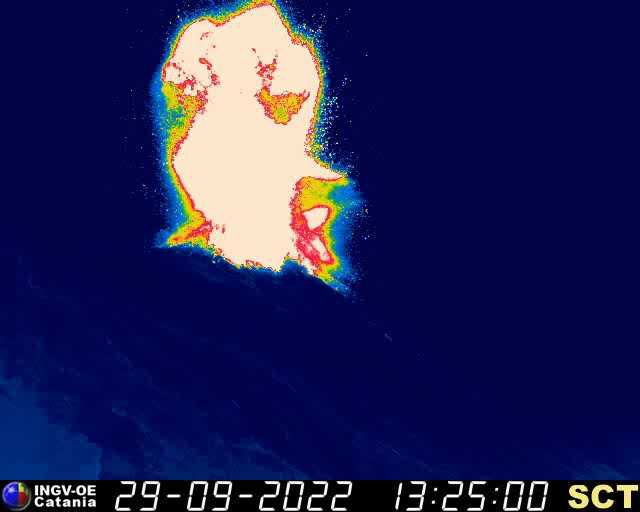 Stromboli - exhibition of 29.09.2022 / 1:25 p.m. by the therm.webcam SCT / INGV OE - one click to enlarge
LGS recorded an explosive event above the norm in Stromboli this September 29 at 13:24 UTC / 15:24 local, associated with a seismic signal in the VLP band with a maximum amplitude of 2.7x10-5 m (moving) and at a ground deformation of about 0.25 microradians (recorded on the OHO inclinometer). The explosion generated an infrasonic pressure of 150 Pa, located in the NE sector of the crater.
From the surveillance cameras (LBZ), the material emitted poured into the Sciara del Fuoco.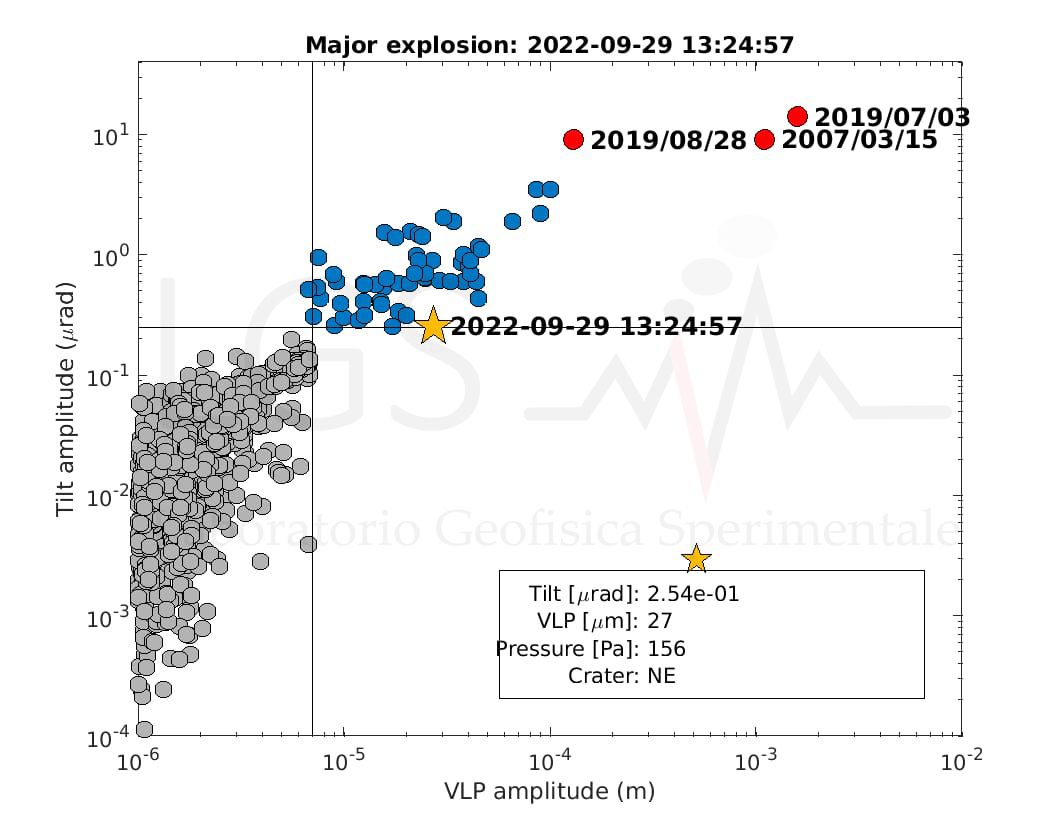 Stromboli - 29.09.2022 - Comparison between seismic amplitudes (UD) and inclination - Ground deformations indicate that today's event (star) enters the field of major explosions - Doc.LGS - one click to enlarge
This event is compatible with a Major type explosive event.
The explosion was preceded by an increase in the CO2/SO2 ratio in the plume which, although of lesser magnitude and duration than those recorded on the occasion of previous major explosions post-2020, alerted the experimental prototype of an automatic alert system.
Ground deformations indicate that today's event (star) is entering the field of major explosions
The major explosion did not exceed the parameters of the climax early warning system.
Sources: Laboratorio Geofisica Sperimentale / LGS & INGV OE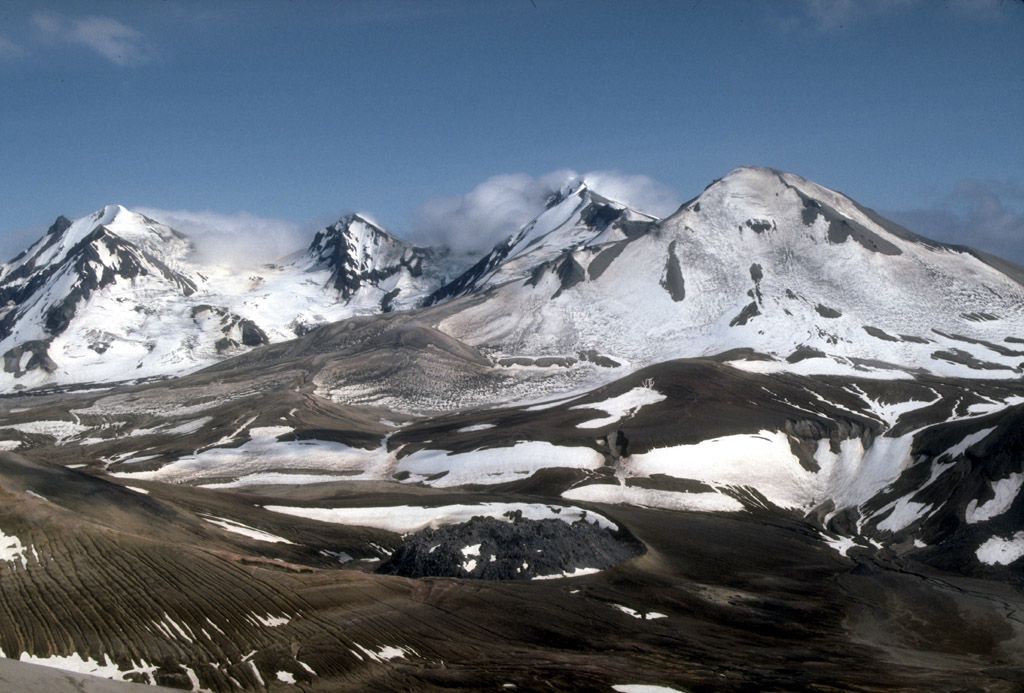 The Trident Group, seen from Baked Mountain - photo Game McGimsey - USGS / via AVO - click to enlarge
The earthquake swarm that began on August 24, 2022 under the Trident volcano continues. In addition, episodes of weak seismic tremor and low frequency earthquakes have been detected since August 28. Together, these observations mean that Trident is showing signs of elevated unrest above the known background level. Therefore, we are raising the Aviation Color Code to Yellow and the Volcano Alert Level to Advisory.
During the current swarm, earthquake depths were initially mostly deep at about 25 km below sea level, but gradually became shallower to about 5 km on August 28. Since then, earthquakes have mostly occurred 3-6 km below sea level, although some deeper events have been detected. Earthquake magnitudes (M) ranged from M –0.7 to M 1.9. At the height of the swarm, dozens of earthquakes occurred daily beneath the volcano, but earthquake rates have since declined to a few per day. No other signs of agitation were detected in the monitoring data.
The increase in seismic activity is probably caused by the movement of magma or magmatic fluids. Increases in seismic activity have already been detected at Trident and other similar volcanoes, with no subsequent eruptions. We expect additional shallow seismicity and other signs of unrest, such as gassing, elevated surface temperatures, and surface deformation, to precede any future eruption, should it occur.
Source: AVO