Publié le par Bernard Duyck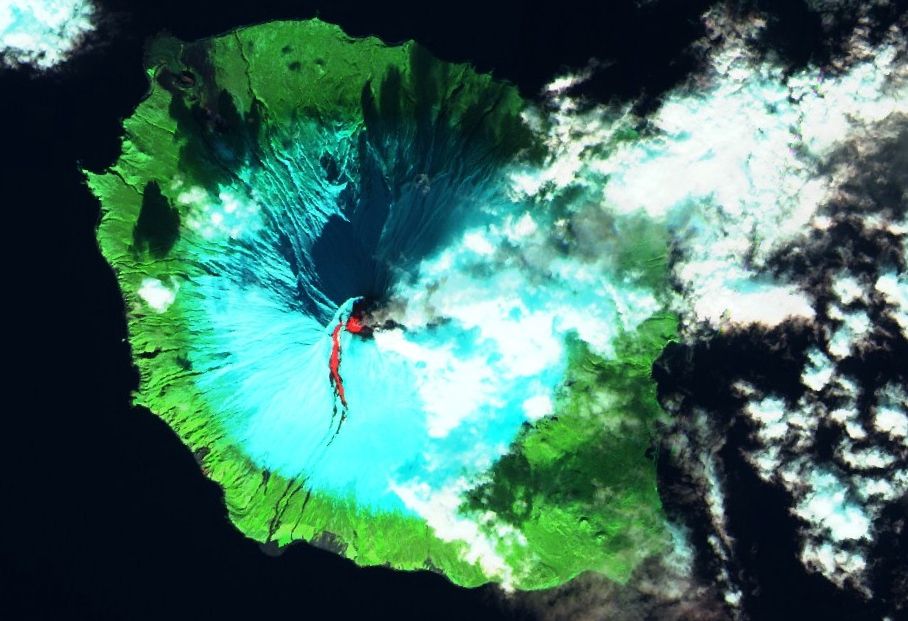 Alaid - thermal anomalies in the crater and at the flow - Sentinel-2 nir / Copernicus image - one click to enlarge
Explosive activity continues on October 24 at the Alaid volcano in the Kuriles.
Satellite data from KVERT showed an ash plume at 3,000-3,500 m. asl., extended about 72 km east-northeast of the volcano.
A moderate eruptive activity of the volcano continues. Ash explosions up to 8 km (26,200 ft) above sea level could occur at any time. Ongoing activity could affect international and low-flying aircraft.
The aviation code remains orange.
Source: KVERT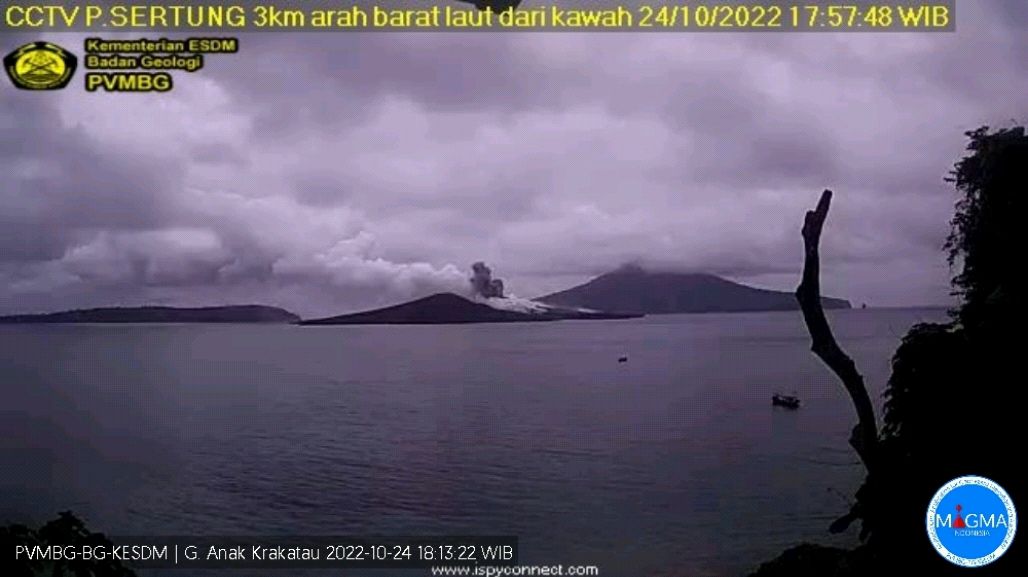 Anak Krakatau - ash plume from 24.10.2022 / 5:57 p.m. WIB - Sertung PVMBG / Magma Indonesia webcam - one click to enlarge
Anak Krakatau erupted on Monday, October 24, 2022 at 5:57 p.m. WIB with the height of the ash column observed at ± 150 m above the summit (± 307 m above sea level). It is observed that the ash column is black with a thick intensity towards the northeast. This eruption was recorded on a seismograph with a maximum amplitude of 20 mm and a duration of 32 seconds.
The seismicity of October 24 is characterized by:
- 2 eruption earthquakes, with an amplitude of 20-44 mm and an earthquake duration of 32-47 seconds.
- 23 blast/emission earthquakes, with an amplitude of 4 to 42 mm and an earthquake duration of 9 to 44 seconds.
- 22 low frequency earthquakes, with an amplitude of 2 to 14 mm and an earthquake duration of 4 to 32 seconds.
- 1 shallow volcanic earthquake with an amplitude of 2 mm and an earthquake duration of 5 seconds.
- and 4 episodes of continuous tremor, with an amplitude of 0.5 to 5 mm, mainly 1.5 mm.
On October 25, the main crater plume was observed white in color, with thin to thick intensity about 25-100 meters from the summit.

The activity level remains at 3 / siaga, with recommendation:
Communities/visitors/tourists/climbers do not approach Mount Anak Krakatau or engage in activities within 5 km of the active crater.
Sources: PVMBG, Magma Indonesia, VAAC Darwin
The eruptive activity of Sabancaya was maintained at moderate levels between October 17 and 23, 2022, with an average of 40 daily explosions, accompanied by plumes of ash and gas up to 2,900 m. above the top.
During this period, the IGP detected 291 earthquakes of volcanic origin associated with the circulation of internal magmatic fluids, and VT earthquakes related to rock fracturing.
No significant deformation anomalies. Six thermal anomalies, max. of 15 MW, are associated with the presence of a dome on the surface of the crater.
The volcanic alert remains in Naranja, as does the radius of the non-accessible zone of 12 km.
Source: I.G.Peru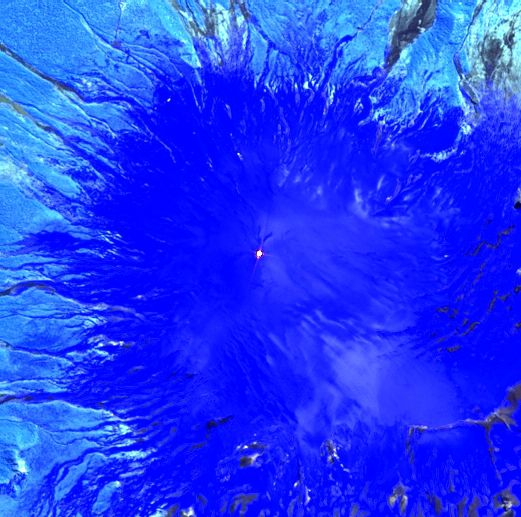 Villarrica - thermal anomaly in the crater - Sentinel-2 bands 12,11,8A image from 22.10.2022 / 2:27 p.m. - via Mounts Project
Sentinel-2 detected the highest radiation since September 13, 2019 at Volcán Villarrica.
Tourists report having observed lava spattering ejected from a depth of about 80 meters, and loud degassing noises. The bottom of the crater is in a slow process of ascent.
The dominant Strombolian activity generates ash- and lapilli-sized pyroclastic deposits on the upper flanks of the volcano.
Sources: POVI and photos by Laura Angarita.