Publié le par Bernard Duyck
Leaving Auvergne, on the road back to Belgium passing between Issoire and Besse, the visit of a troglodyte fortress dug in the heart of the volcanic tuff allows a beautiful discovery: the caves of Jonas.
The Jonas fissural volcano, with its aligned cinder cones, and the nearby volcano, Saint-Pierre peak, have mixed pyroclasts with the lava to form a red tuff soft enough to be dug down to a depth of 5 meters.
The cliff is 500 meters long and 100 meters high; it is the result of volcanic activity that took place between -18 and -3Ma.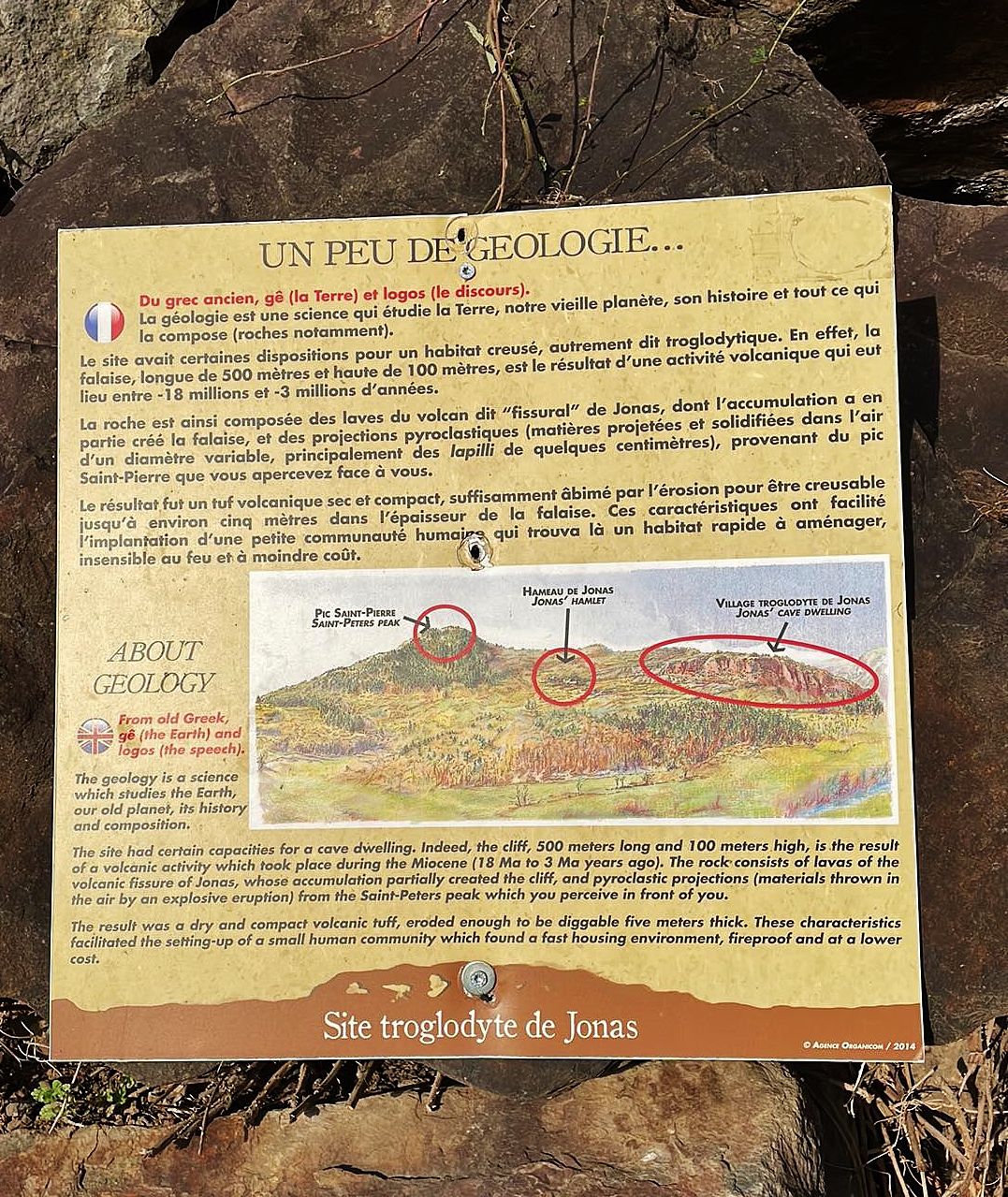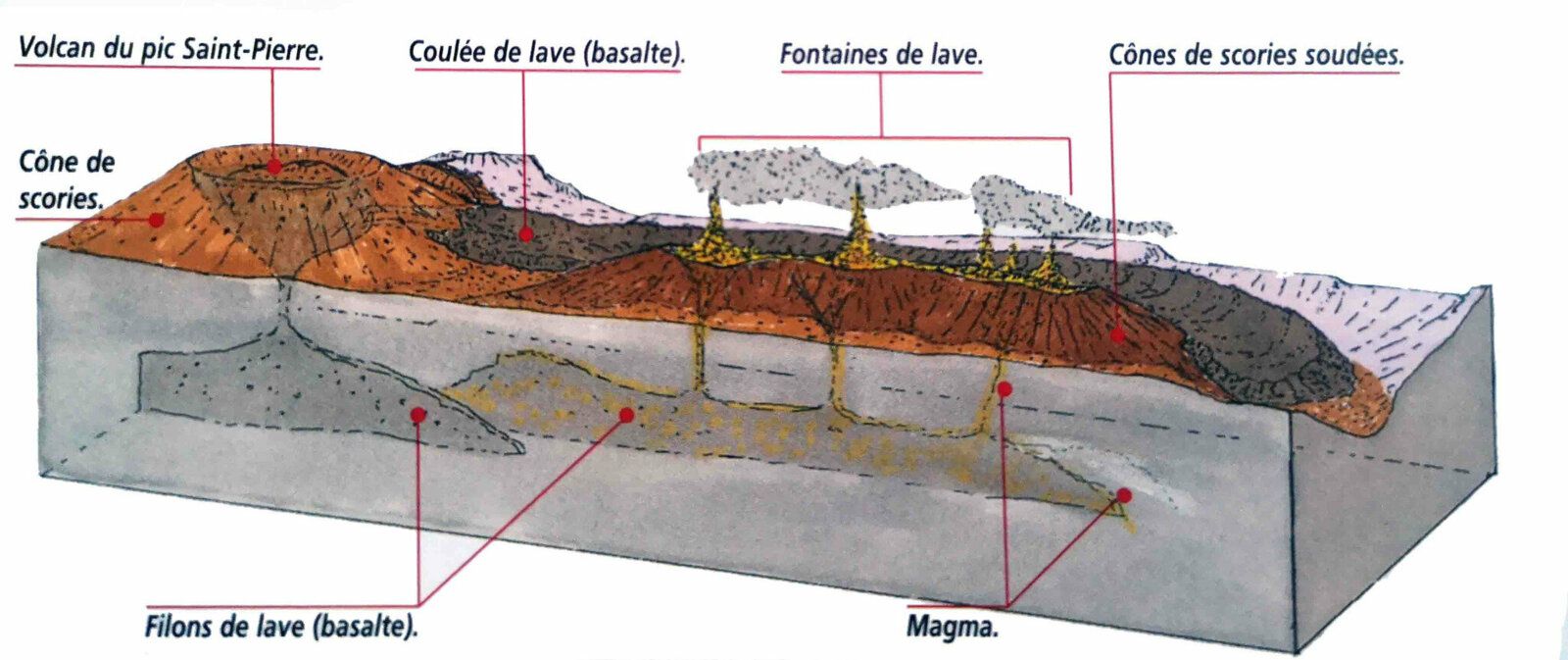 The fissural Jonas volcano, with its aligned cinder cones and Saint-Pierre peak - photo © J-M M. - one click to enlarge
The cliff was first dug in the 4th century BC by the Celts, who established a sanctuary there. The Romans took over the place, then Christian monks made an oratory there.
The caves served as a refuge during the Barbarian invasions, between 850 and 915.
At the beginning of the 12th century, the knight Anet Dalmas de Jaunac, owner of the land, had a stronghold built there, capable of resisting invaders and controlling the valley.
From generation to generation, the site will prosper to pass in 1683 to the Montal-Nozières family.
The caves were classified as Historic Monuments in 1886.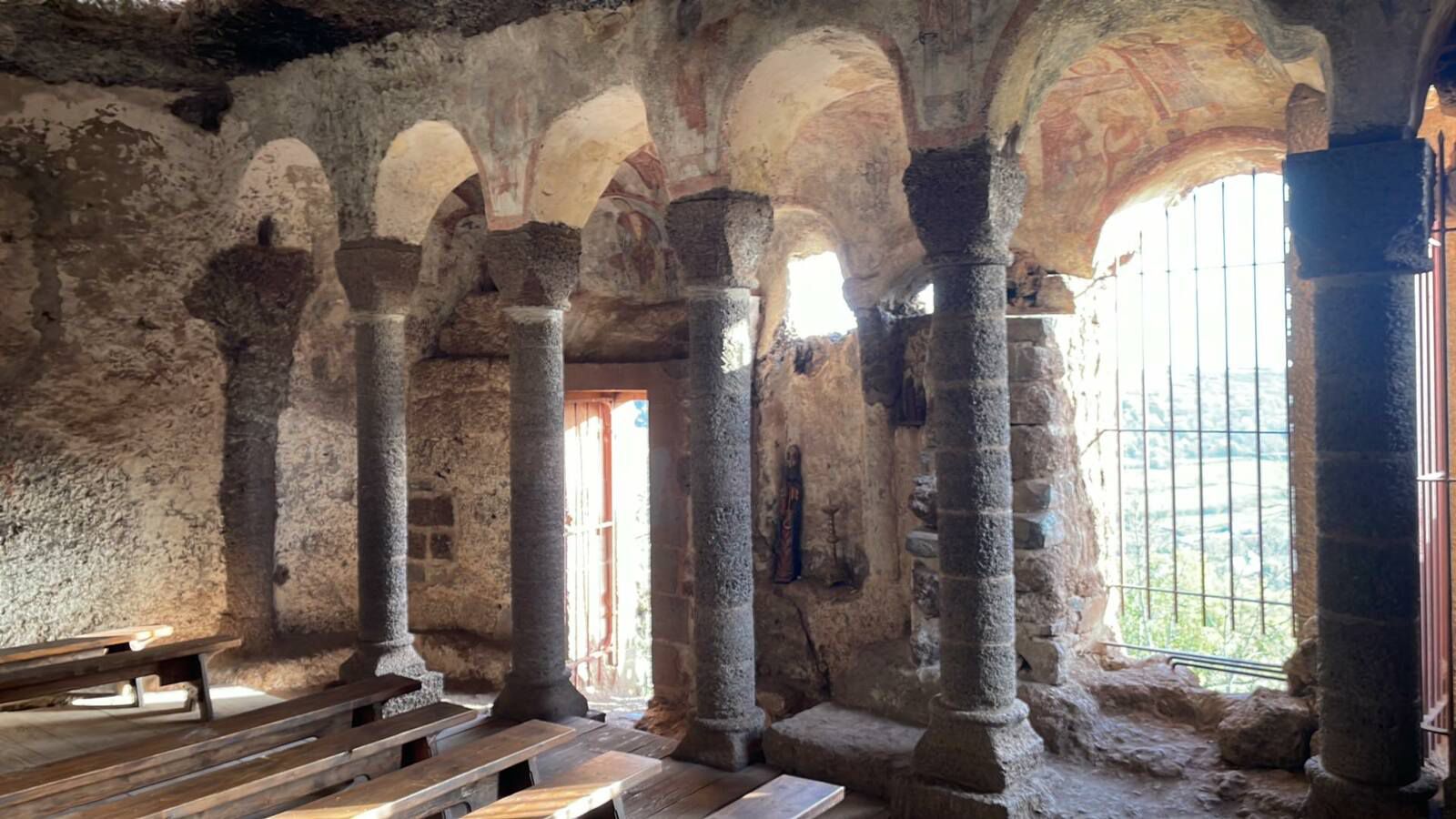 Troglodyte site of Jonas - In the 10th century, an oratory became a chapel, now called Saint-Laurent church. - photo © J-M M. - one click to enlarge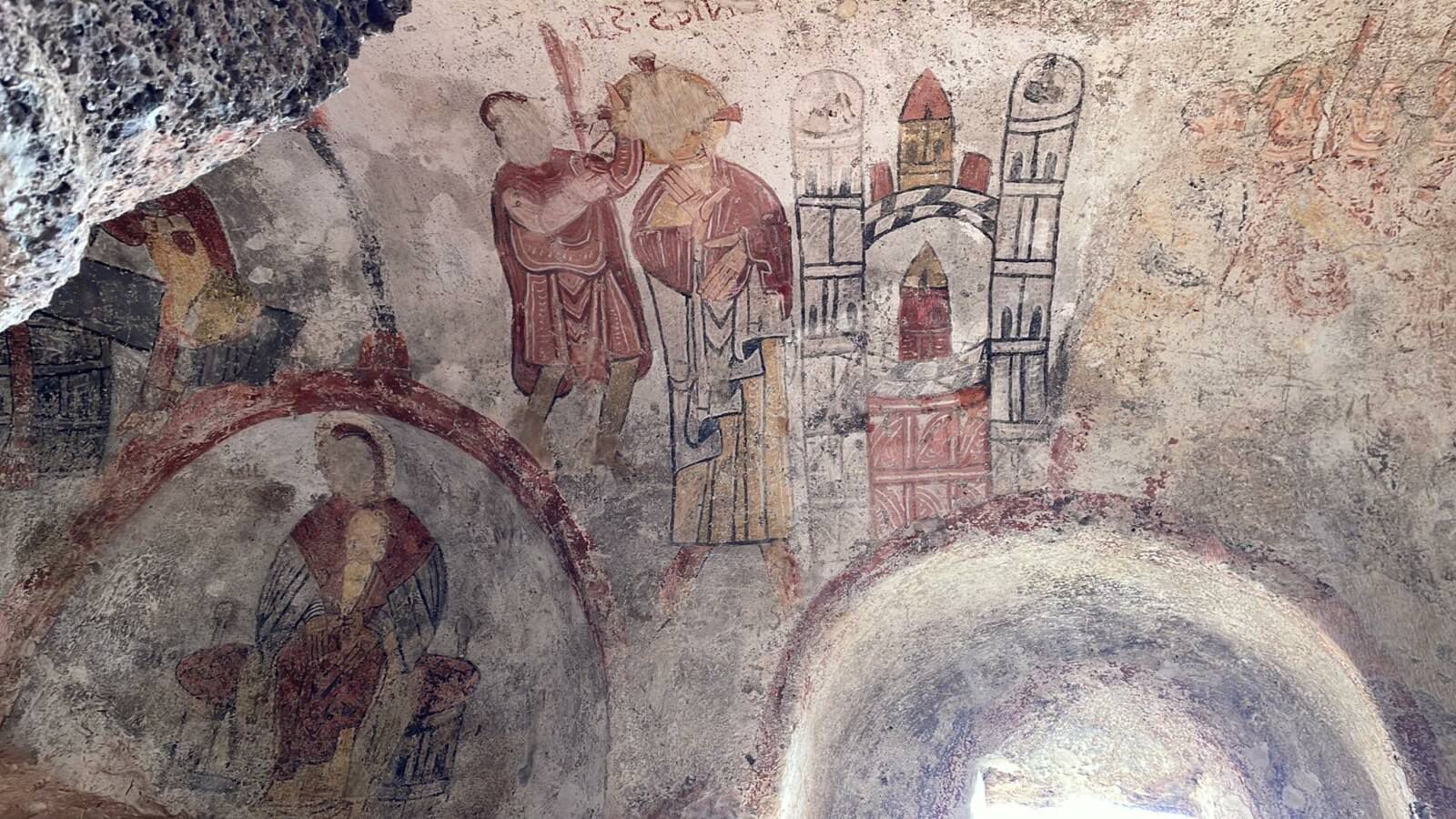 Jonas' frescoes are the oldest known in Auvergne. (9°-11° century) They represent the episodes of the end of Christ's life. In a cul-de-four, a Virgin in majesty with long hands and slender fingers, seated on a cathedra, holding the child in her lap - photo © J-M M. - one click to enlarge
The frescoes of Jonas date from the 9th to the 11th century. They represent episodes from the end of Christ's life.
Only a few pigments were used: red ocher, yellow ochre, black and white (lime).
Sources:
- Sacred places – Canalblog – Saint-Pierre-Colamine – Jonas caves
- Auvergne Center France – the troglodyte site of Jonas
- Wikipedia - Caves of Jonah