Publié le par Bernard Duyck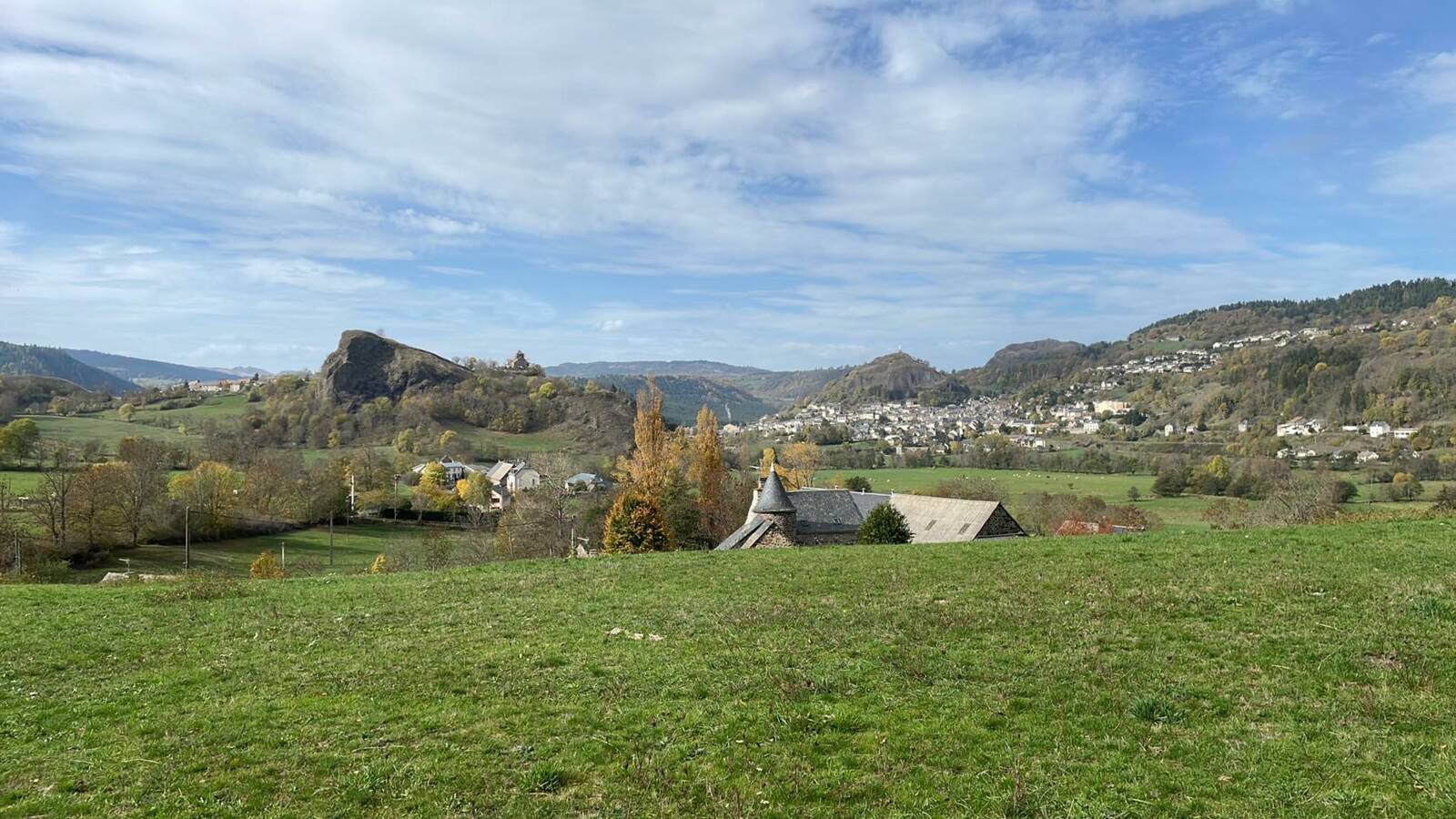 The three necks aligned - from left to right: Bredons and its church, Bonnevie, and Chastel-sur-Murat. - photo © J-M M. - one click to enlarge
Murat is a very old city, cited in the texts of the evangelization of Auvergne from 270.
Human traces have been discovered on the rock of Chastel-sur-Murat, dating from the Middle Neolithic.
In the Celtic language, Murat could mean "steep rock ".
In the Middle Ages, the fortified town nestled under the rock of Bonnevie, the summit of which was occupied by a castle, demolished by Richelieu in 1633.
Sheltered by its walls, this city was very active: fairs and markets, crafts, liberal professions, inns, etc... During its rich historical past, Murat was fortified on many occasions: there are no less of three successive enclosures.
In 1944, the city was one of the highest places of the Cantal Resistance. Today, this small industrial center is a highlight of Cantal tourism.
To see the old houses of the XVIIth century, with arcades in handle of basket on column, nicely covered with lauzes and typical of the constructions of the city.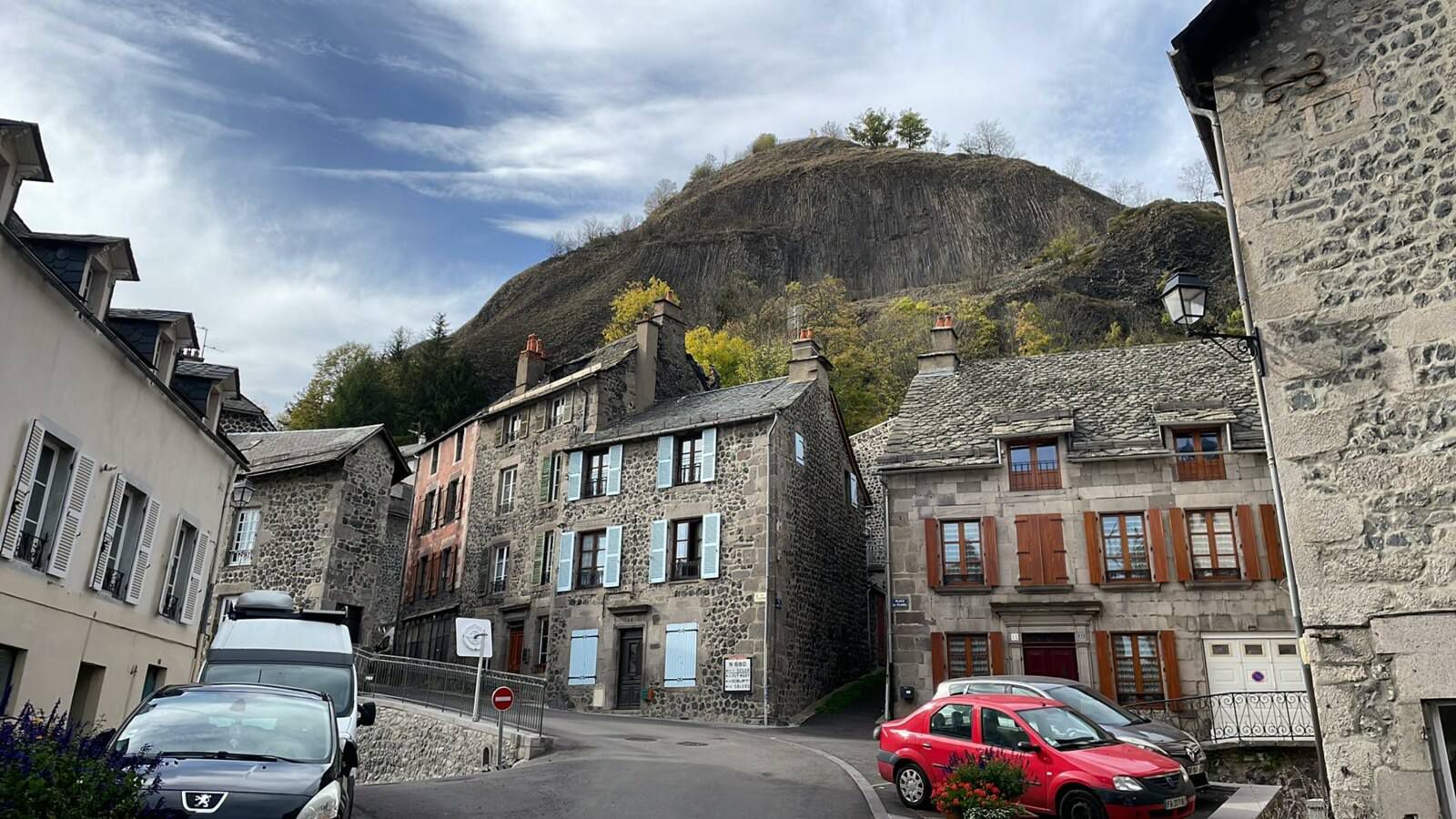 Murat - its volcanic stone houses and slate roofs lean against the neck of Bonnevie with its prismatic summit - photo © J-M M. - one click to enlarge
The city is framed by three basaltic peaks:
- the rock of Bonnevie, in the North, carries a virgin. The basalt organs are the finest in Europe,
- the rock of Bredons, to the south-east, whose 11th and 12th century church was built with very beautiful freestone,
- the rock of Chastel, in the North-West.
These rocks, born from the lava, have been transformed into necks thanks to erosion.
The 3 necks, composed of basanite, line up on the same eruptive fissure.
These three bare necks correspond to fillings of diatremes, as shown by the breccia sheaths surrounding their base. They are therefore the result of explosive phreatomagmatic volcanism which pulverized the basement and led to the formation of maars, which were then filled with magma. (Geological output – G.Godard / in source)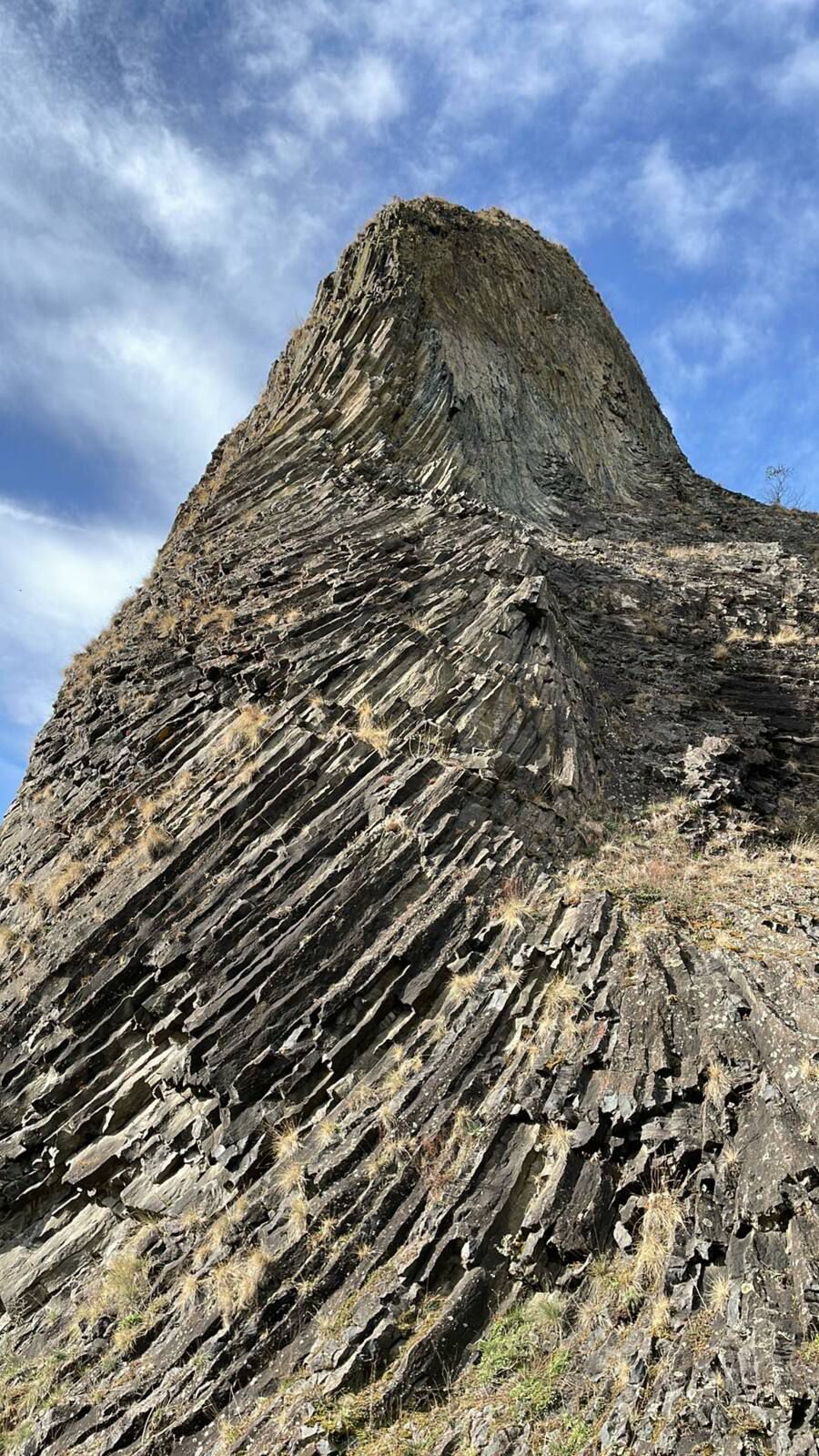 Murat - Neck de Bredons - prismation in sheaves under the summit - photo © J-M M. - one click to enlarge
The Neck of Bredons carries the priory church of Saint-Pierre and Saint-Paul de Bredons (built in the 11th century then fortified in the 14th-15th centuries).
It has prismations arranged in sheaves clearly visible from the side of the road, oriented horizontally just above it, then almost vertically below the summit.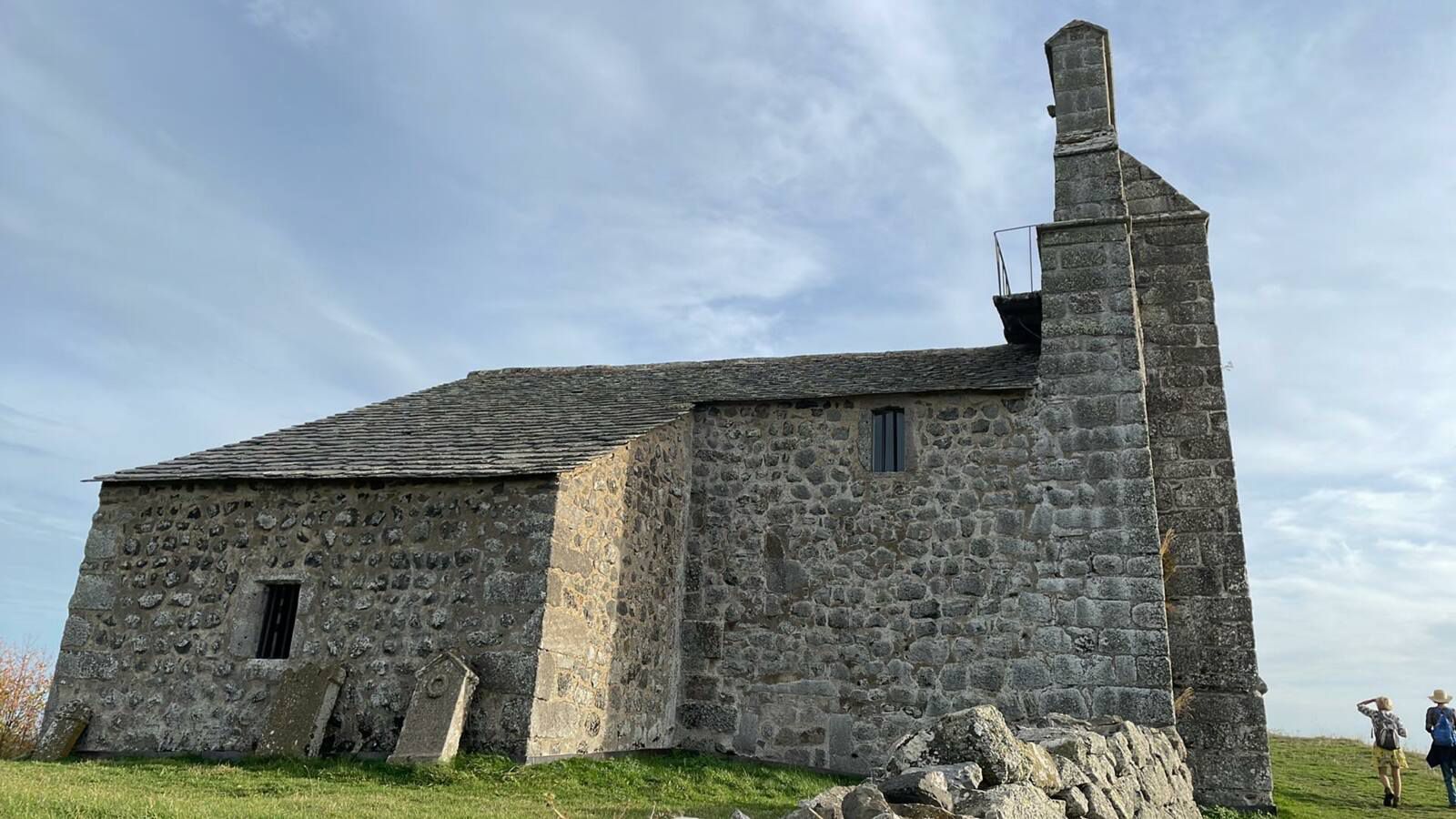 Chastel-sur-Murat - Saint Antoine Chapel (12th and 16th centuries) - photo © J-M M. - one click to enlarge
The necks of Bredons, Bonnevie and Chastel-sur-Murat are chronologically linked to the eruptions of the supracantalian planezes.
The Bredons nepheline basanite, highly deficient in silica, is - 4.3 +/- 0.1 Ma old (K/Ar dating). It is one of the most recent in Cantal.
Source :
Geological outing in Cantal 24 - 25 and 26 May 2015, under the direction of Gaston Godard, Lecturer at Paris-Diderot University