55 Cancri e is a "super-Earth", a rocky exoplanet orbiting the star 55 Cancri A, a yellow dwarf located about 40 light years of the sun in the constellation of Cancer. Discovered in 2004, it has a mass of 10.8 MT (more than 10 times the land mass); its surface gravity would be three times more intense than on Earth. She is so close to its star that its year lasts only 18 hours.

The first observations of 55 Cancri e pointing a carbon-rich composition, which earned him his nickname "diamond planet". The changes observed since and never seen elsewhere, leave us skeptical.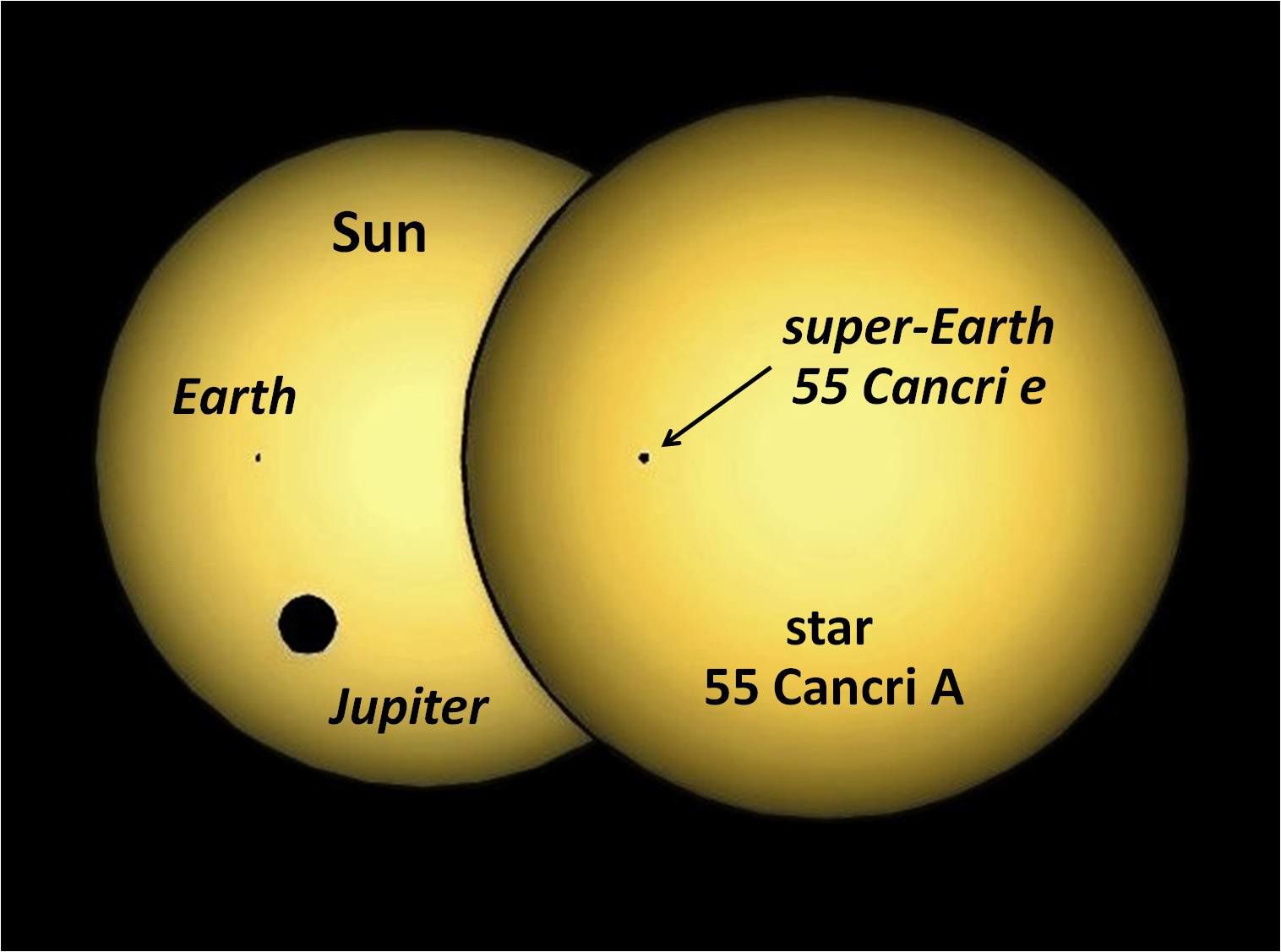 Transits on the Sun and 55 Cancri A / respective passages of the Earth and Jupiter vs. that of 55 Cancri e - Credit: Jason Rowe / NASA Ames and the SETI Institute and Jaymie Matthews / UBC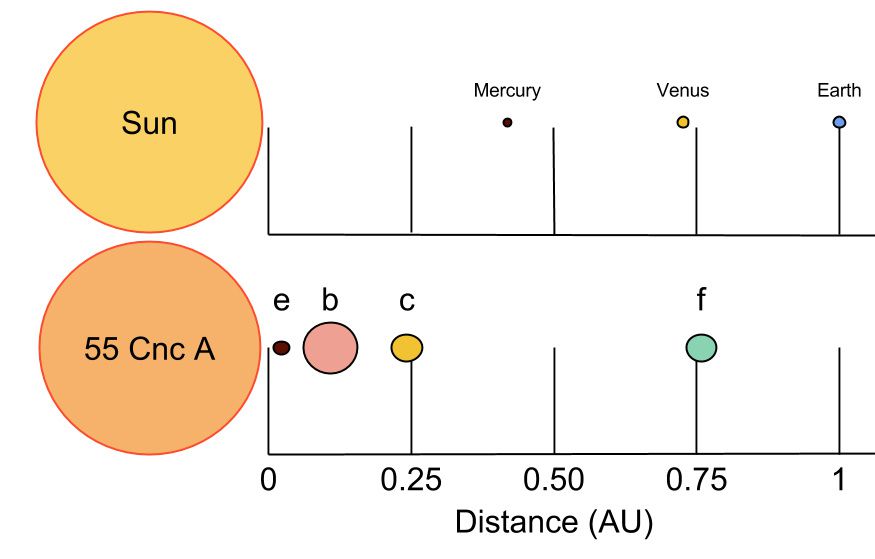 Orbital distances and relative size of four innermost planets orbiting the star 55 Cancri A (below) and of 3 planets of our solar system and its star (top) - Doc. astrobio.net
Researchers at the Institute of Astronomy of the University of Cambridge observed, using the Spitzer Space Telescope of NASA, thermal emissions from the planet, and noted differences on the day side of it, going from 1000 to 2700 °C.

Although the interpretation of these data is still in its early stages, the researchers believe that the temperature variability could be due to gas plumes and dust that cover its surface, maybe partially molten. These plumes could be caused by strong volcanic activity subject to the interactions of tides, much stronger than that observed on Io, one of Jupiter's moons.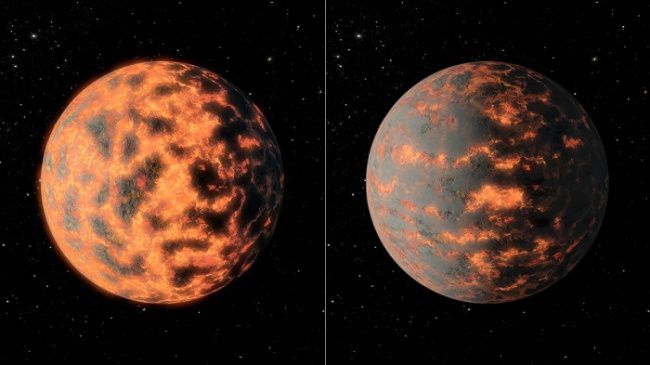 55Cancri e artist Views, showing a hot and partially melt surface of the exoplanet, before and after a potential volcanic activity on his day side - pictures R.Hunt
Whether or not composed of diamonds, 55 Cancri e is still a future mine of interesting discoveries ... to follow.
Sources :
- Astronomers find first evidence of changing conditions on a super Earth - link
- Variability in the super-Earth 55 Cnc e / Monthly Notices of the Royal Astronomical Society / by B-O Demory,M.Gillon, N.Madhusudhan, D.Queloz - link
- Volcanic Activity on Super Earth 55 Cancri e - link
- 55 Cnc e / Nasa exoplanet archive - link