" Putnisite " ...

this is not a new oath, but the qualification of a new mineral analyzed by a team from the University of Adelaide , after its discovery in Western Australia by a mining company in an outcrop of volcanic nature of the lake Cowan . Peter Elliott and his team have dubbed putnisite , from the names of two geologists from the University of Münster , Christine and Andrew Putnis .
The putnisite is a new mineral tint rose- purple, with a chemical composition and a crystal structure unusual among some 4,000 minerals listed:
SrCa4Cr83+(CO3)8SO4(OH)16•25H2O.

Its elementary composition is intriguing effect : strontium , calcium , chromium , sulfur , carbon , oxygen and hydrogen . The analyzed crystals were about 0.5 mm and are pseudo- cubic . It is a brittle rock with a hardness of only 1.5 and 2 on the Mohs scale (on this scale, talc has a hardness of 1 and diamond of 10); it is scratched with a fingernail . Its density is 2.2 g / cm ³ .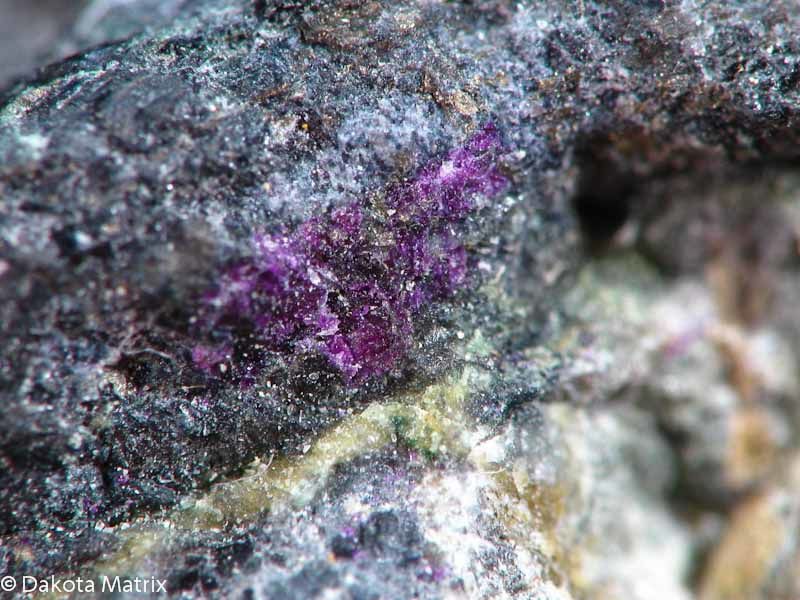 Putnisite in his matrix - from the Armstrong Widgiemooltha mine , Western Australia - . Dakota Matrix picture
In its green rock matrix , the mineral appears purple with pink dots .
According to Dr. Elliott , "where the rocks were deposited in the Cowan Lake there are millions of years, they contained small concentrations of strontium , calcium, chromium and sulfur ... over time , the weather has released and these elements are concentrated , for crystallization of the putnisite "
Sources :
- The University of Adelaïde - New mineral shows nature's infinite variability - link
- Sci-News - Putnisite: New Mineral Discovered in Australia - link
- Mineralogical magazine - Putnisite, SrCa4Cr83+(CO3)8SO4(OH)16•25H2O, a new mineral from Western Australia: description and crystal structure – by P.Eliott & al. - link