The Pacific Ocean has since August some more volcanoes !

Under the ECS / Extended Continental Shelf project, scientists from the University of New Hampshire aboard the R / V Kilo Moana project, have discovered a new seamount during a seabed mapping, conducted between 8 and 13 August , the date of the find.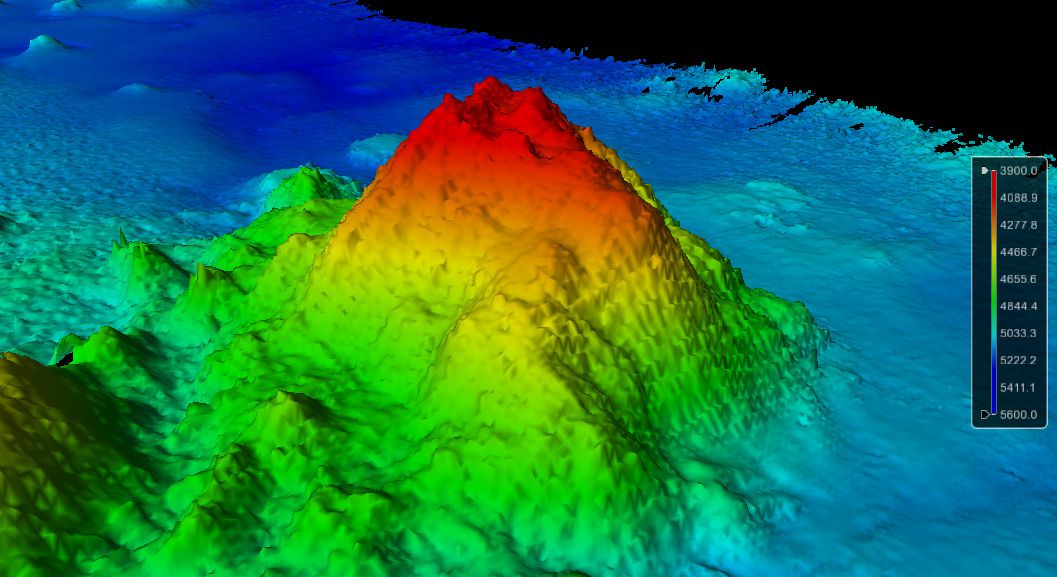 The new seamount near Jarvis Island - doc. Center for Coastal and Ocean Mapping / Joint Hydrographic Center.
This seamount exceeds of 1,100 meters the surrounding seabed, extending to a depth of about 5,100 meters.
Conical shape, its basal diameter of 7,000 meters, with an estimated 23 degree maximum slope. Nearby, the 3D bathymetry reveals the presence of several small structures, including two small volcanoes. The CCOM / JHC states that to consider an underwater structureas a seamount, it must reach an elevation of at least 1,000 meters above the ocean floor.

Unnamed until now, it is located in an area in the South Pacific, 300 km. southeast of Jarvis Island, a coral island, which we shall look after ...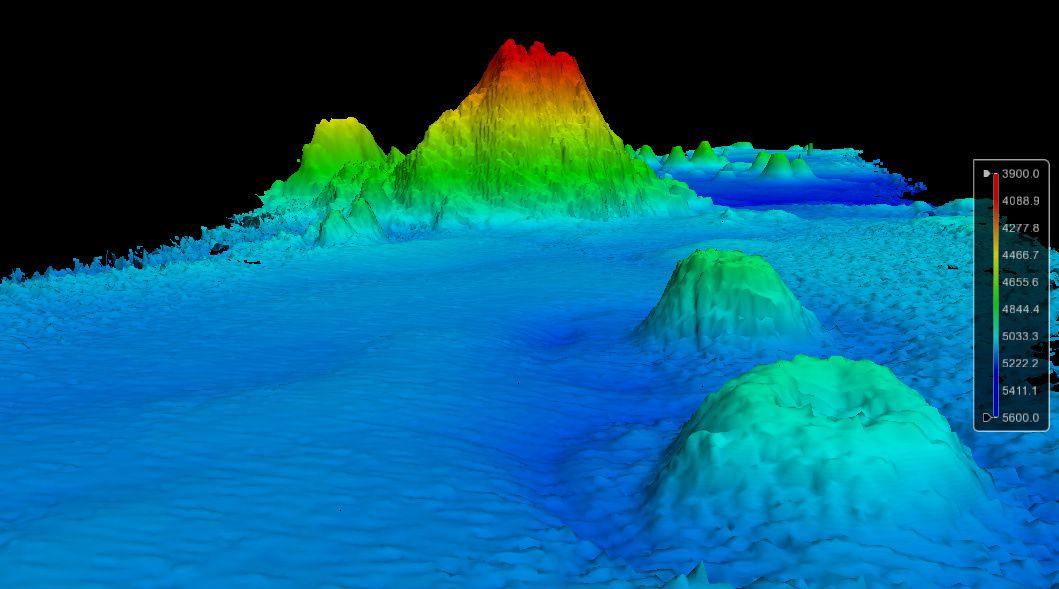 The area of investigation: to the right foreground, two volcanoes - in the background, the new seamount - 3D view of the seamount area (SE points of view and 3.5x vertical exaggeration) - doc CCOM / JHC / http : //ccom.unh.edu/seamount-discovery-2014