Mess or uncertainty at Cotopaxi?

Despite an increase in seismicity, inflation of the northeastern flank, a larger degassing plume and sulfur dioxide emissions five times higher than the base level, the level of alert Cotopaxi has not was increased by IGEPN; Institute put on a going activity in the coming weeks.

Secretary of risk management, Ms. Cornejo, assures the support of the Meteorological Institute with the problem that could pose potential lahars; Population training meetings are held on this risk in the province of Cotopaxi.

Sources:
- IGEPN rapport du 11.06 - link
- El Comercio : Geofísico descarta erupción súbita del Volcán Cotopaxi; alerta blanca se mantiene.17.06.2015 - link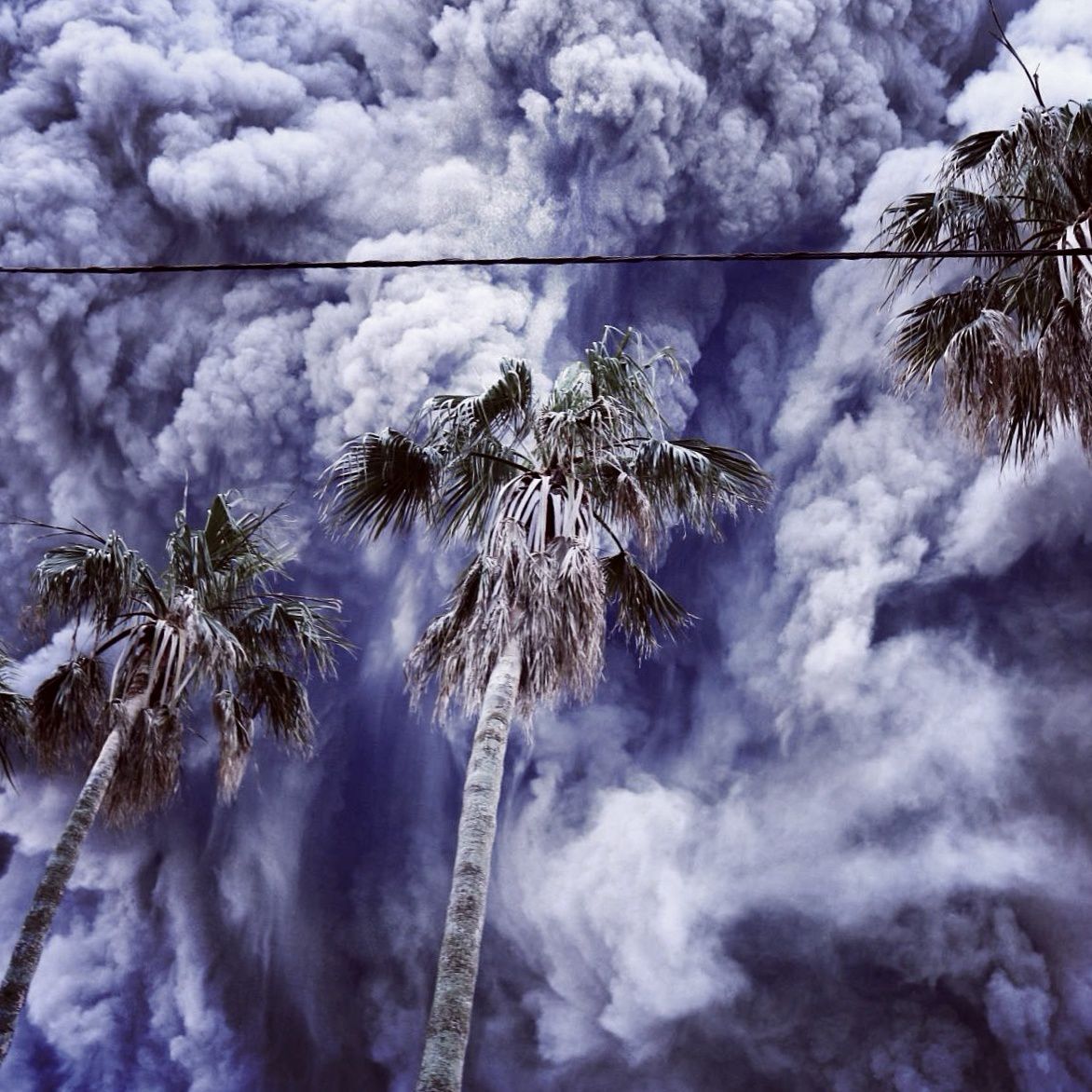 Kuchierabujima - 5 月 29 日 10 時 03 分, 口 永良 部 島 金 岳 小 中 学校 の 校 庭 で 撮 影 - http // Kuchi-erabu.orgfunka.html / 29.05.2015
The JMA has identified a new eruption of Shindake cone / Kuchinoerabujima around 12:20 local on 18 June; it could not be observed directly because of the weather, but by seismographs.

The alert level remains maximum, and the inhabitants, evacuated in late May, can not return to their island.
Source : JMA - link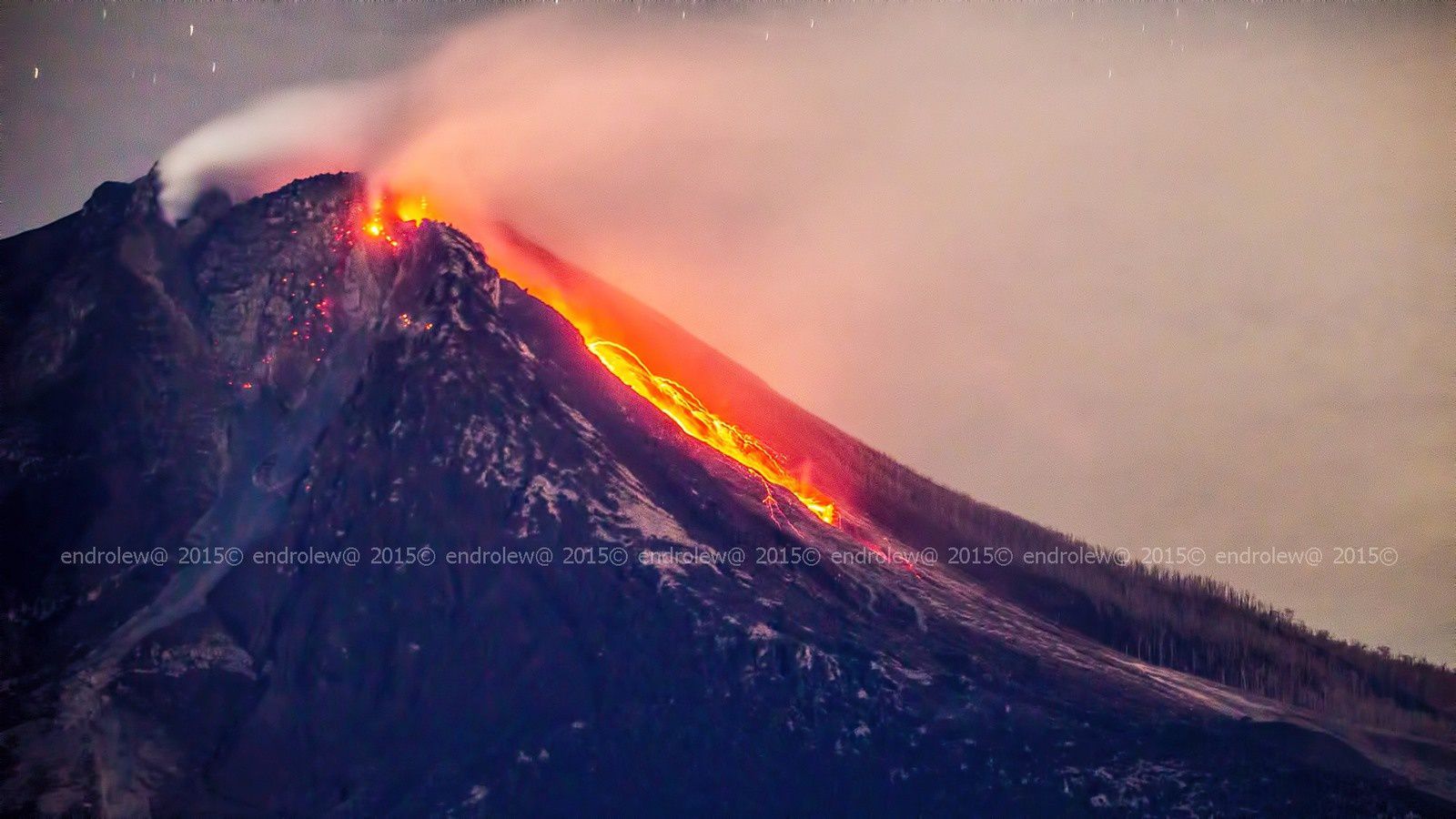 Sinabung 06.18.2015 / 1:05 a.m. - dome-lobe always in place and avalanche of blocks- photo endrolew@
In Sinabung, the volcano has forced new preventive evacuations: the partial collapse form pyroclastic flows that run 2-3000 meters; the main risk remaining a total collapse of the huge summital dome-lobe, 1,200 people were displaced yesterday, and 2,500 more are expected to be soon.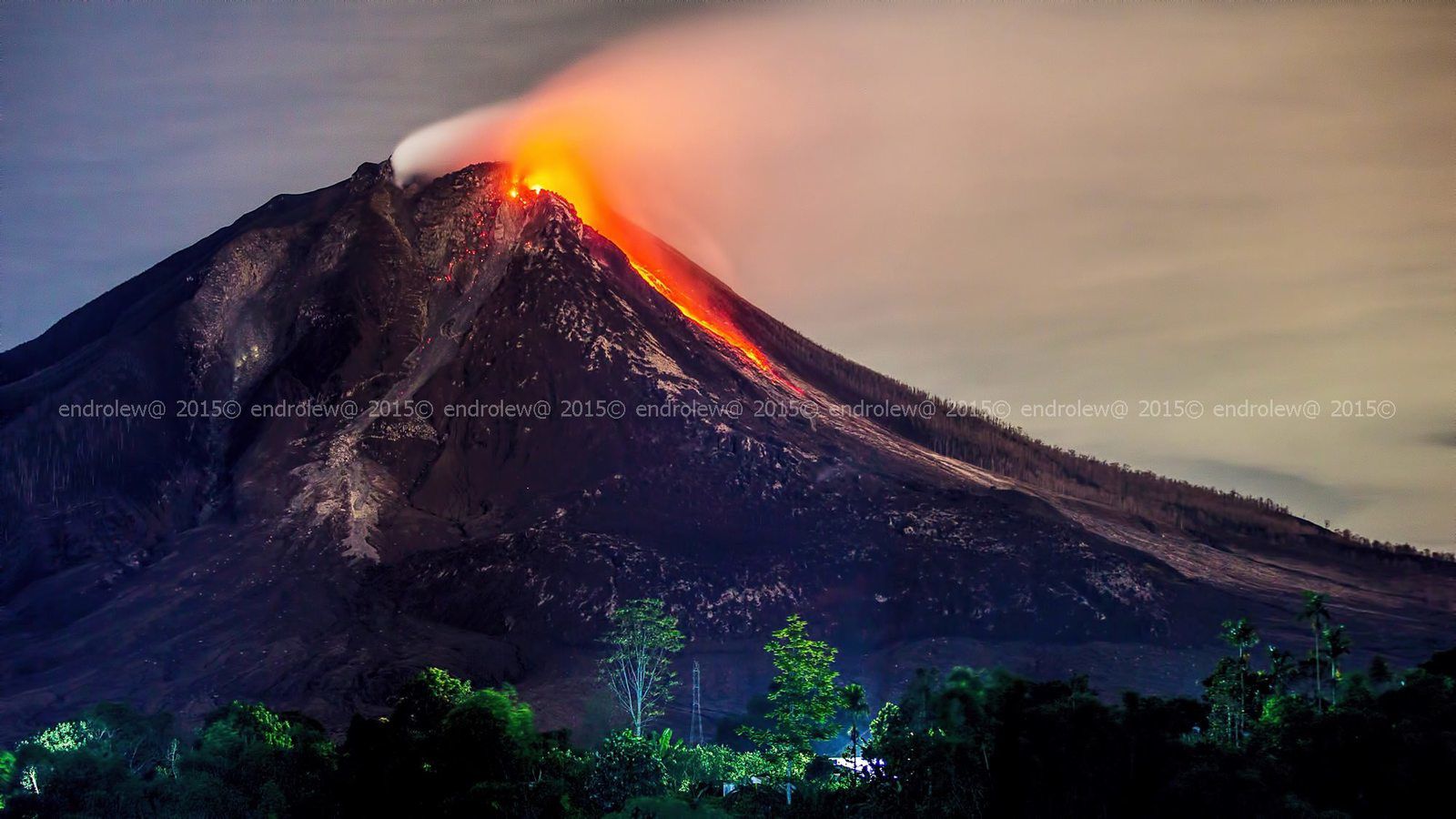 Sinabung the 06.17.2015 / 10:26 p.m. avalanche of blocks and traces of the previous pyroclastic flows - photo endrolew@